Presented for the first time during Dutch Design Week (DDW) from 16 to 24 October 2021 in Eindhoven, The Exploded View Beyond Building by Biobased Creations and RoosRos Architecten is an exhibition house constructed entirely with biobased materials and featuring circular construction methods. Open tothe public during Dutch Design Week, the concept can also be viewed online.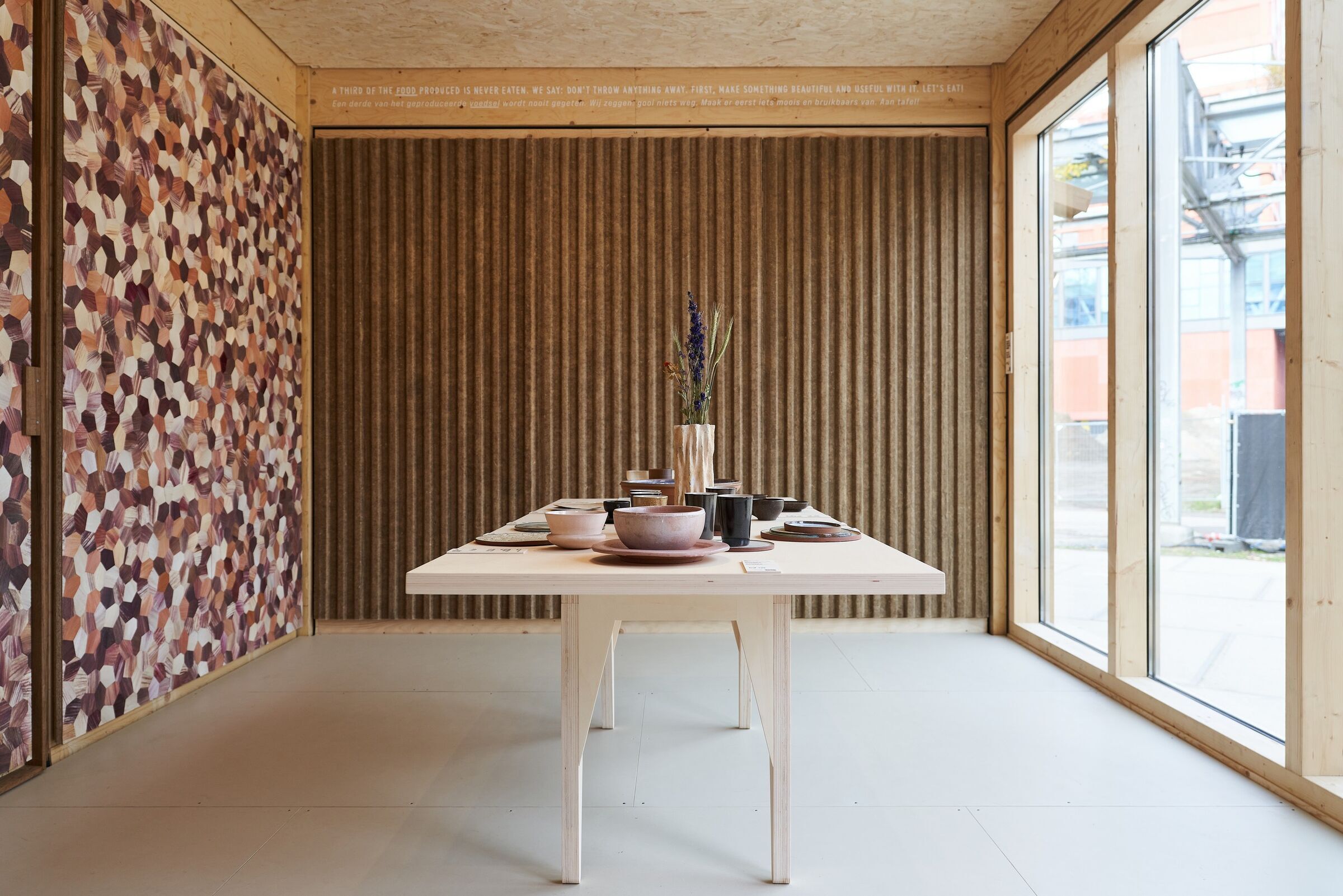 In total, the house features over 100 natural buildings materials. 'We show the endless, potential material flows that are in stock and that can be used in the construction world. For example, materials from food, seaweed, (sewage) water, soil, funghi or even our own living environment. Materials of today, tomorrow and the day after tomorrow," says designer Pascal Leboucq of Biobased Creations.
The project comes as a result of research and collaboration between builders, producers, farmers, scientists, designers, governments, research institutes, storytellers and artists. All have in common a passion for researching the design potential of new biobased materials as well as circular construction methods such as detachability and modularity.
"The house is cool to see. It gives hope, energy and inspiration for the future. We show that we can build circularly and biobased on a large scale," says Lucas De Man, Director of Biobased Creations.