Within the folding hills of its hinterland site in Federal, Australia, this house by Edition Office was designed as an elemental respite from high-pressure professional life. Through the prospect and refuge relationship to its site, the home provides intimate proximity to the hillside, forest and grassland to the rear of the site, while framing a panoramic gaze across the distant horizon from deep within the heavily inset living platform.
From a distance the building is recessive, a shadow within the vast landscape, clad on all four facades and the fifth façade - being the roof - with a highly textural outer skin of thick timber battens.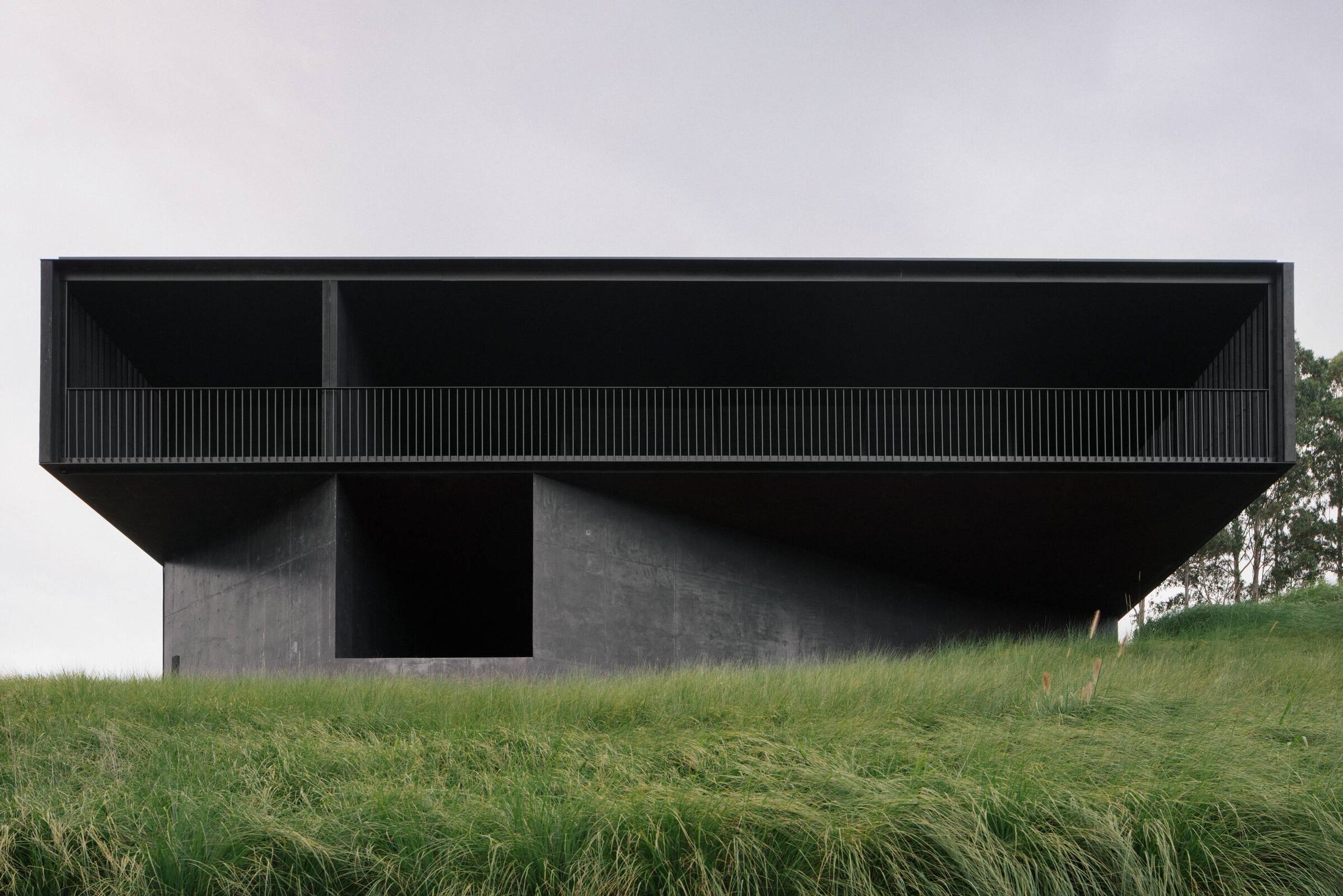 The tightly controlled envelope contains modestly sized living and bedroom spaces which expand into a covered outdoor veranda space. The deep veranda allows for a shadow gradient to emerge between inner and outer thresholds, enhancing the sense of sanctuary from the surroundings and variable weather conditions that range from torrential rain to burning midday sun.
Central to the home is a subterranean pool, visually linked through a planted void to the main home and entry hallway. The lighter upper materiality of the house gives way to a heavy feeling of mass upon descending into the pool void, grounding the building and bringing with it a heightened sense of place.
Resembling more freshwater swimming hole versus conventional lap pool, discussions with the client drew from the texts Zumthor, Tanizaki and Pallasmaa.
The house, situated within a sub-tropical climate, uses no air conditioning. All spaces are naturally cooled with cross-flow ventilation through large bays of louvre windows. Rainwater is harvested in a 60,000L tank.
The building utilises an aerated wastewater treatment system and includes infrastructure to utilise a PV solar array on the planned future storage shed.