Housed in the flourishing plains on the perimeter of the urban area of the Otura village, the Soledad Sevilla artist studio, designed by Antonio Cayuelas, is a result of a creative process that started ten years before with a mutual and shared interest in the Vega de Granada's agricultural architecture, specifically the tobacco drying sheds.
Located on a small, extended plot of land that is split into two main and auxiliary longitudinal bands that face north and open to a plain that is home to an irrigated olive grove, the built volume folds towards the south, shielding itself from the summer sun with a triangular latticework that has a similar but more pronounced geometry to the nearby drying sheds.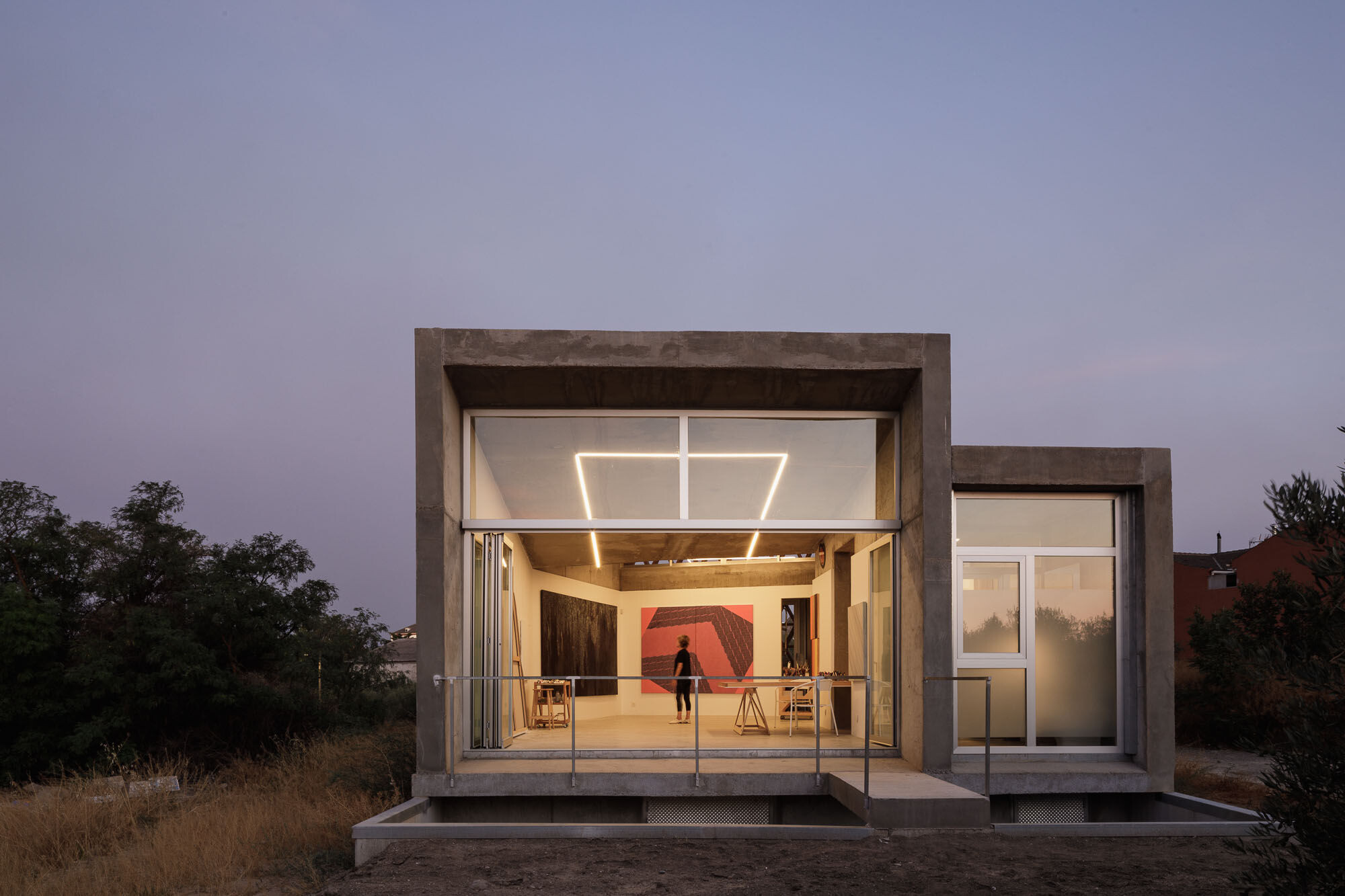 A connection between the two structures- the studio and the dryer, represents the geometric and biographical journey of both the architect and the artist's research. The access carpentry is perforated with the same geometry on a smaller scale to lighten its appearance and create shadows on the patio floor. The warehouse receives abundant light via two courtyards located beneath the studio.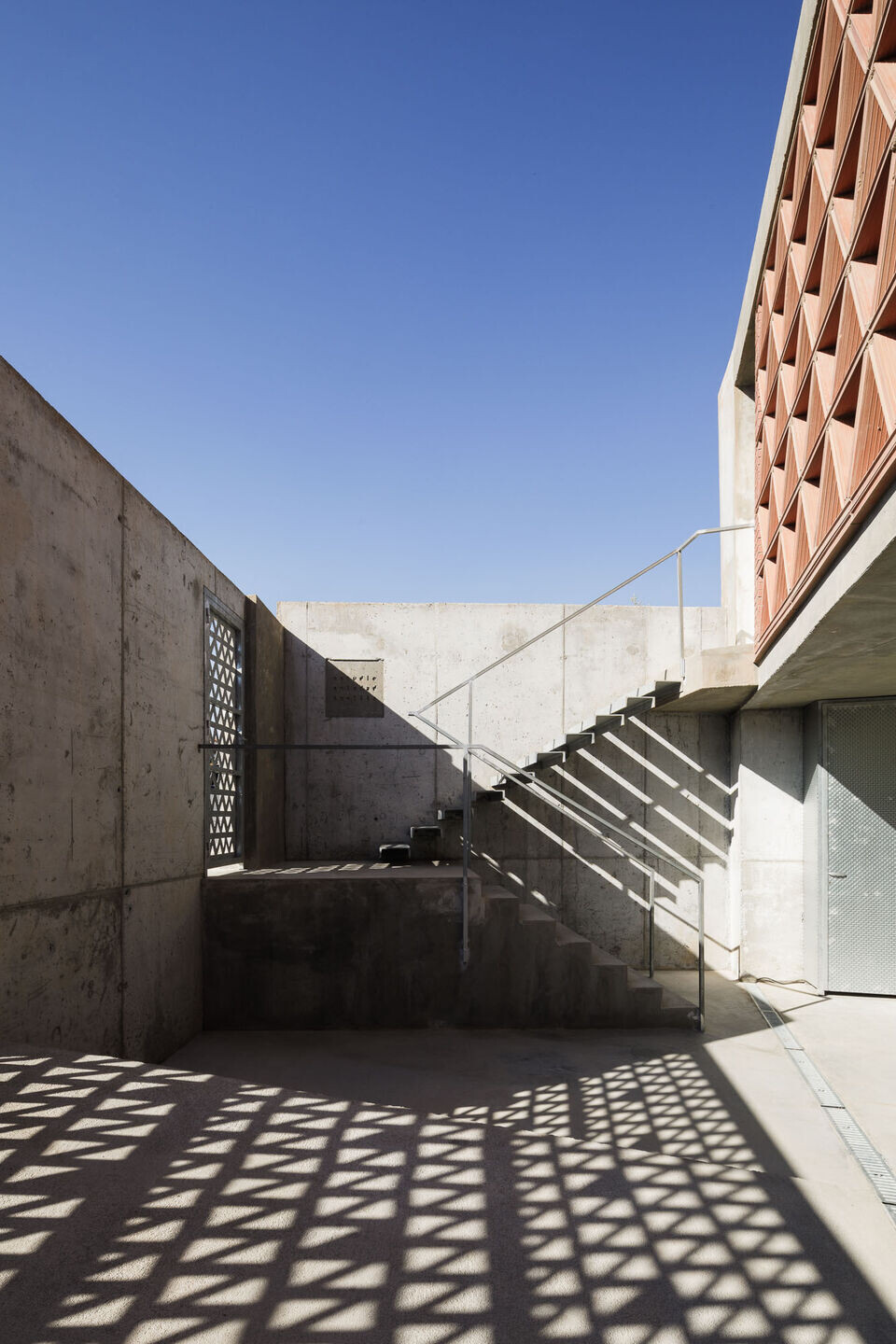 A roof shaped like a folded wing covers the main band and soars to catch the northern light. This roof plane also supports photovoltaic production. Parallelly, the canopy is raised off the ground in a southerly direction to take advantage of crosswinds. A ceramic lattice wraps the exterior facade, protects the building, and adds a dynamic character.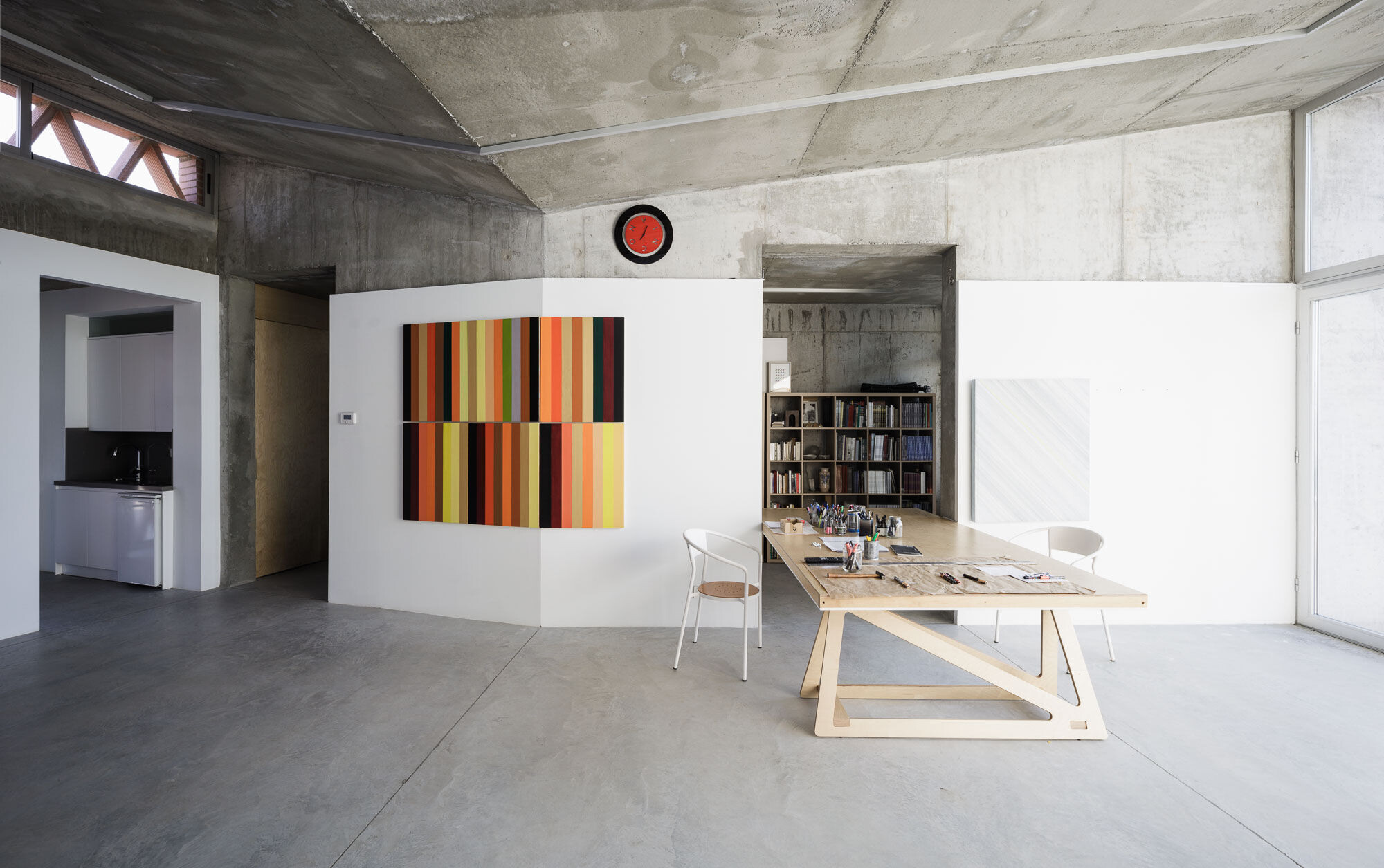 Therefore, the ideals of industrial architecture roots, poetics, and materiality come together to create Soledad Sevilla's illustrious artistic production with a greater focus on their transient nature, veiling, the light that permeates them, and the imprint of time that has passed.