In Prague, the vaulted interior of an old town house has been converted by Formafatal Architects into an inviting and cozy place dedicated not only to the exquisite taste of natural wine, but also its spirit – simple, natural and authentic.
By definition, a natural wine should be produced without any added ingredients and with respect for nature. The design of this bar certainly works to these principles as selected building materials are largely presented in their original form. This includes prefabricated steel sections that allow their natural patina colours to shine through, as well as sanded steel joining elements, also left unconcealed.
The patina and imperfections of the existing walls that run throughout are not hidden but rather highlighted with indirect LED strip lights, which draw to attention the contours of the vaults and wash the interior spaces with a warm light. Meanwhile, the atypical shape of the lamps on the walls mimics that of a glass of freshly poured wine, while dimmable lights add to the overall atmosphere. Also used heavily is acacia log, a wood used as a go-to material for vineyard fence posts. The burnt finish increased the wood's soil resistance and therefore its longevity.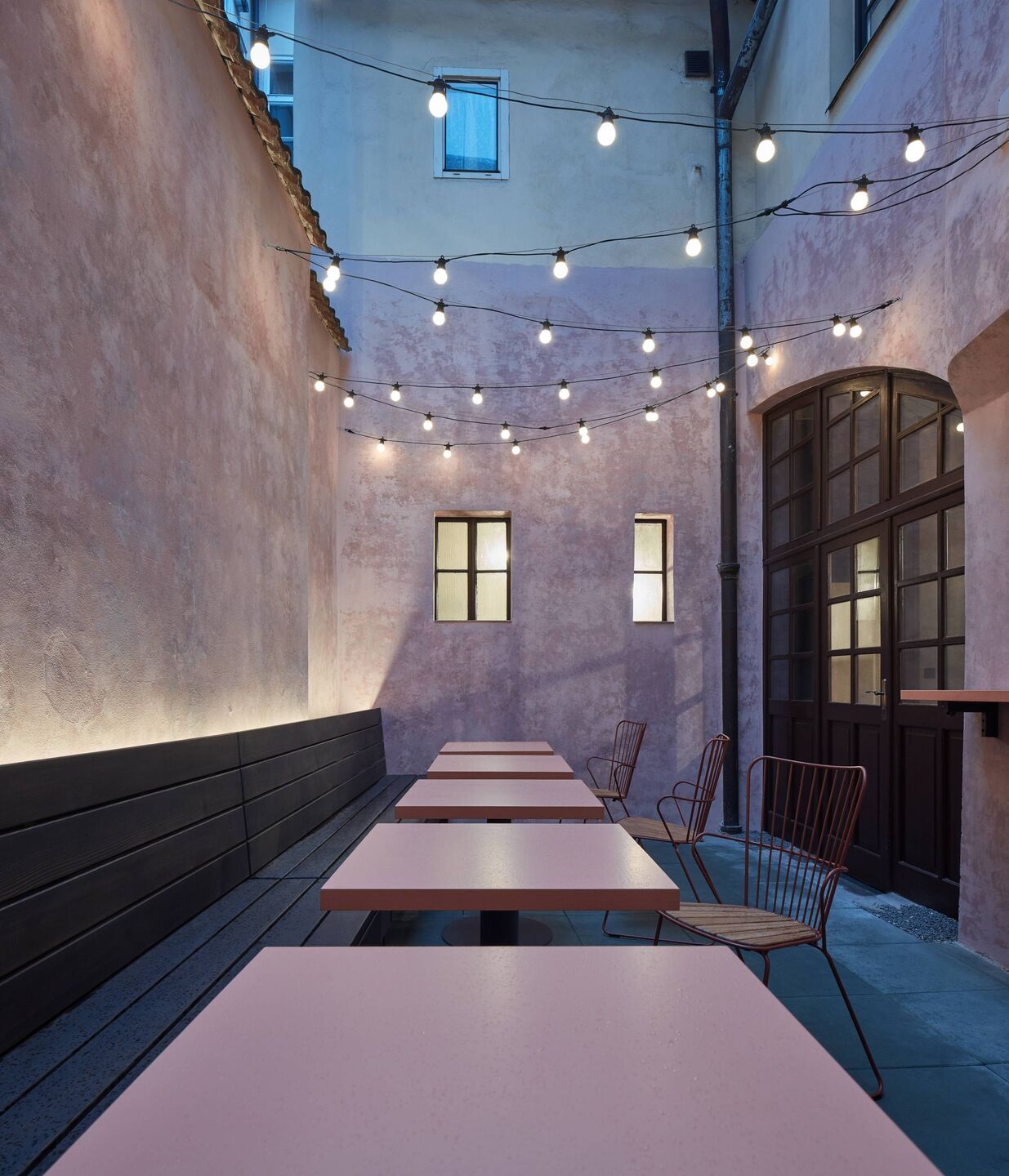 Further references to wine and nature may be found in the gradients on the table prints, the cement-texture paint on the floors, and the backyard walls.
Finally, eye-catching Moooi Meshmatic chandeliers, placed as centerpieces, are in perfect harmony with the interior concept thanks to their direct and pure form.