The Principal Tower complex by Foster + Partners completes the Principal Place masterplan, a mixed-use neighborhood close to the north London ring that draws on its rich industrial heritage. The complex consists of a 15-storey tower for Amazon's London headquarters and a one of London's tallest residential towers with 50 storeys that includes six eateries and a light bar.
The slim residential tower holds eight apartments per floor in a variety of sizes. Each of the apartments has access to a curved balcony with bronze detailing. To eliminate corridor space the entrance is placed at the heart of the apartment.
The bedrooms are more closed off with solid cladding for privacy. The rest of the home is fully glazed and protected against the sun by shading fins.
The Amazon office tower is designed as a 21st century warehouse with large 100 metres spanning open plan floors. This allows for flexibility and easy adaptation to future changing needs.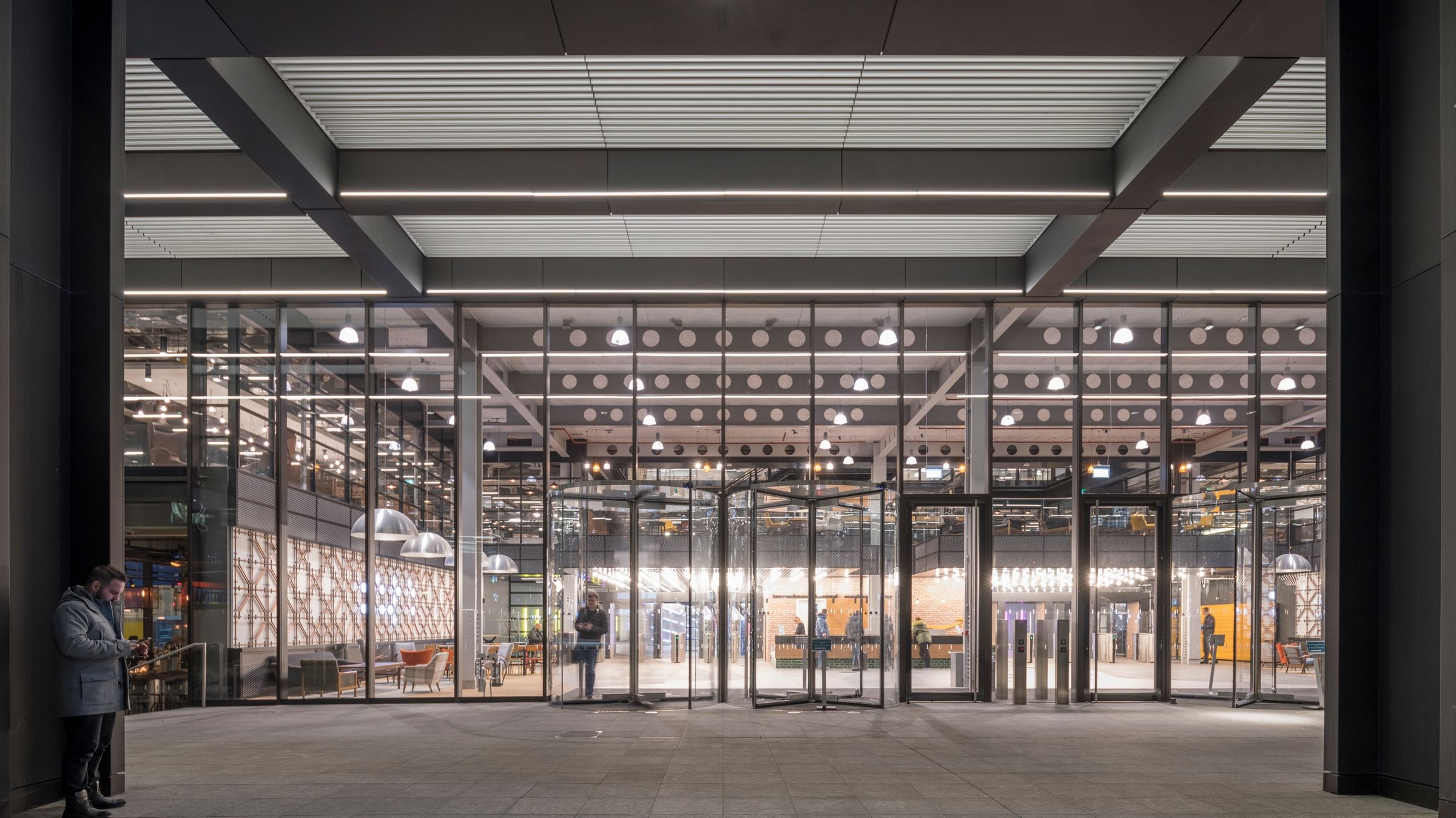 The materiality of metal and glass refers back to Shoreditch's industrial heritage. An expressive bronze structural frame gives an industrial age cast iron feeling to the building.
The entrance opens up onto a new plaza that is meant to generate a space for connection within the new Principal Place community.