On a building plot in a small Brabant village, two families are accommodated within two separate houses and one unifying volume. The surrounding rural architecture inspires the house concept by LRARCHITECTES in terms of volume and materiality. A slight fold in the two longitudinal facades offers a subtle distinction between the two houses from the outside.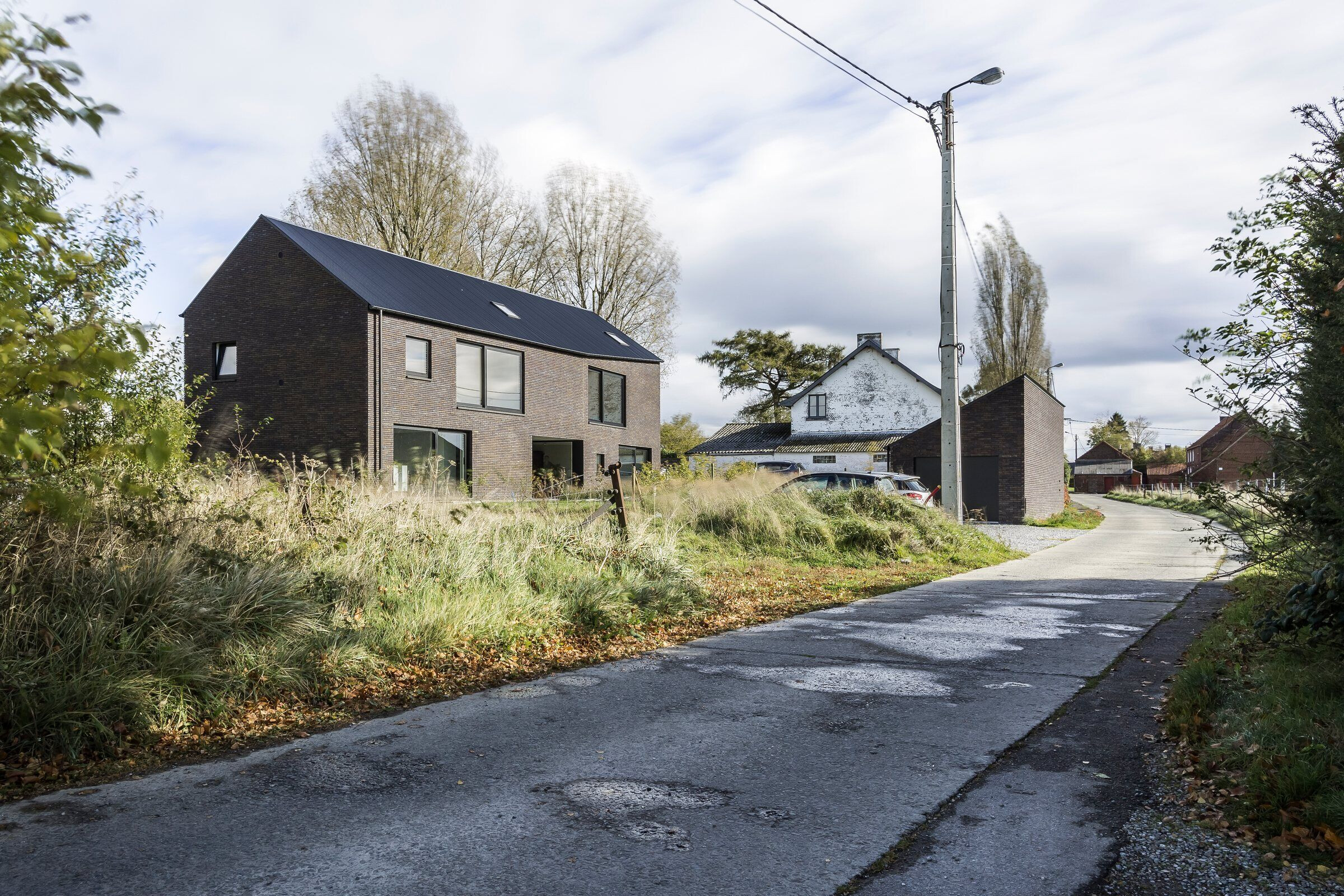 On the street-facing side of the building, a lean-to roof provides functional coverage while also serving as a buffer to the living spaces on the ground floor. To the rear of the property, the two families share a common garden with an orchard and chicken coop.
The two volumes are separated by a covered central passage that provides a critical link while also affording views and a sense of connection between the building and the countryside landscape beyond.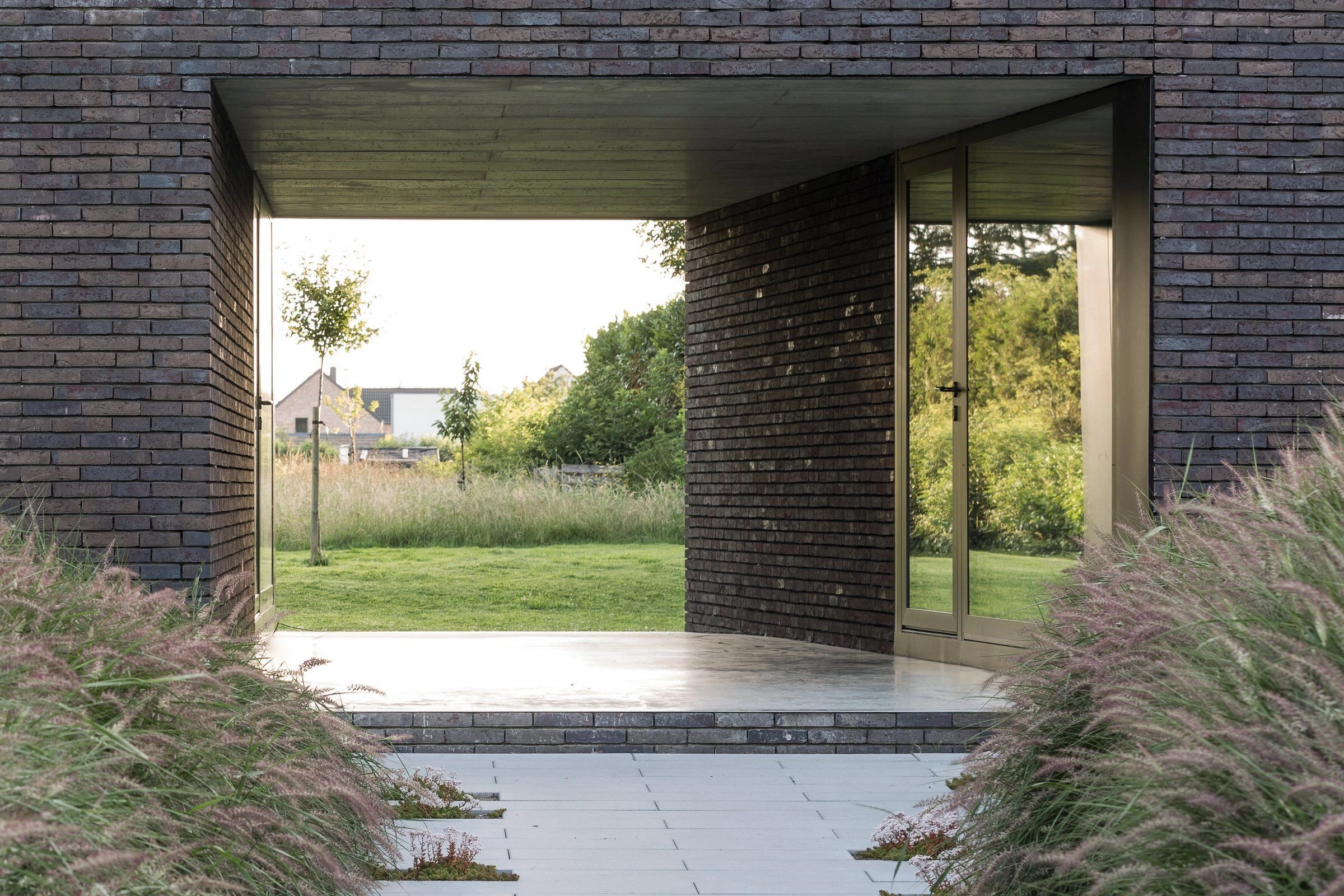 Inside, the living spaces are developed over two levels and criss-cross, putting the kitchen/dining room on the ground floor and the living room on the first floor. The nature of this arrangement creates a feeling of interior spaciousness and maximizes views outward. Furthermore, these living spaces open outwards, allowing natural ventilation to prevent overheating.
The interior design concept features a palette of raw materials, including concrete and plywood. The nature of this palette contrasts with the exterior materiality of dark brown brick and black corrugated sheets, which are analogous to farm buildings.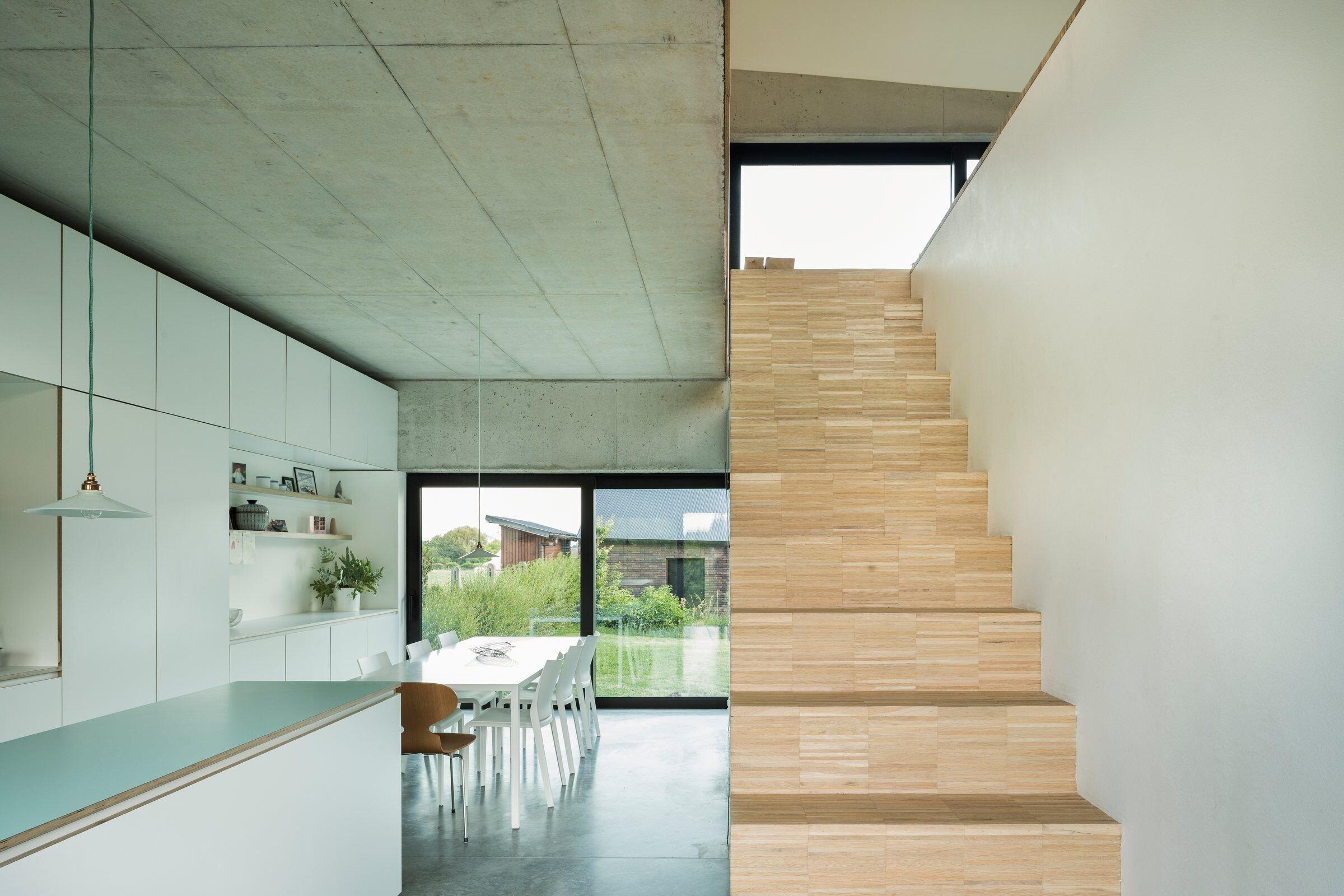 The houses are insulated in compliance with low energy standards (K30) alongside further energy optimizing measures such as a geothermic heat pump and controlled mechanical ventilation.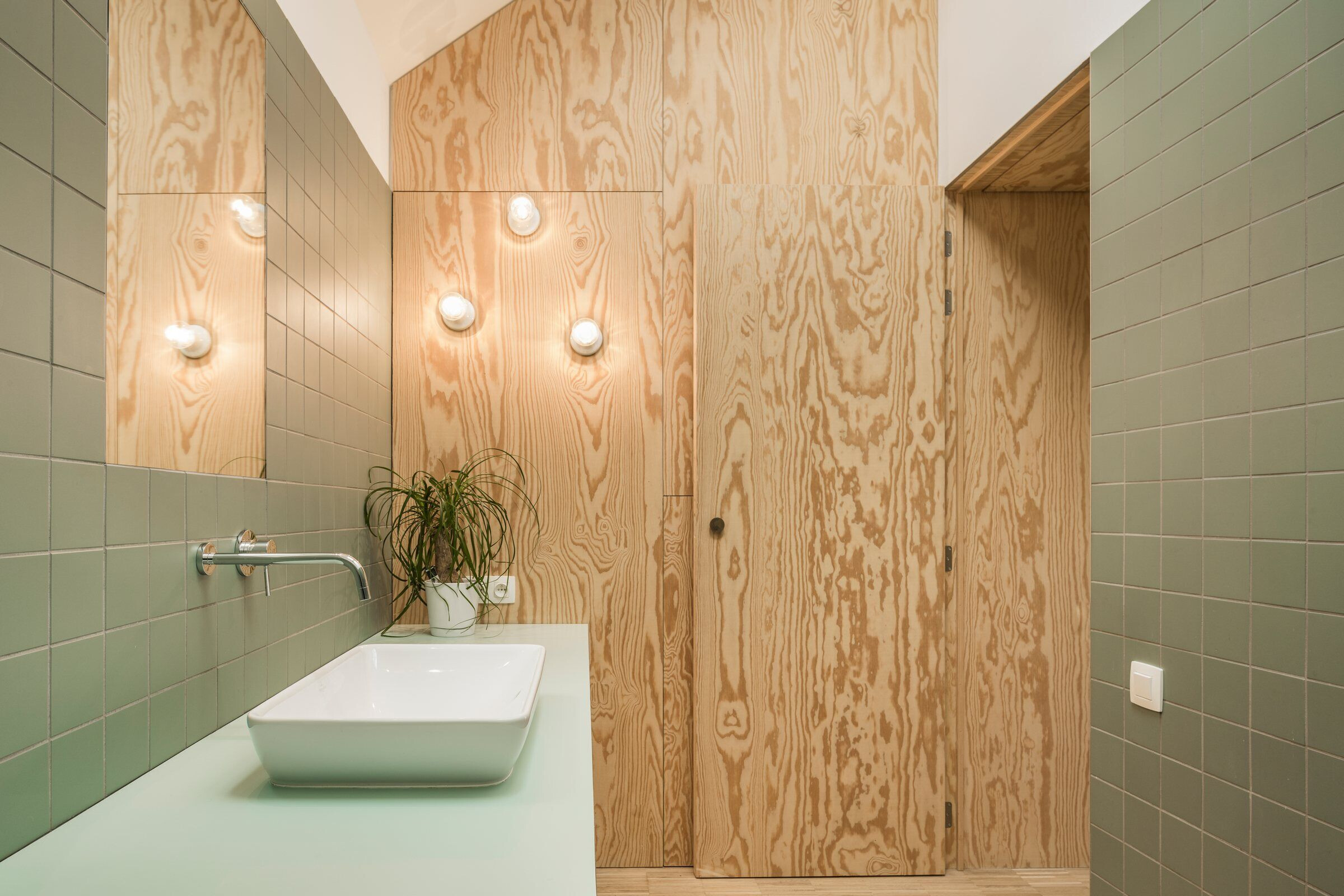 In summary, the compactness of the housing concept and use of shared spaces allow the opportunity for two families to build new housing that is both financially accessible and of high architectural quality.