The Museum De Lakenhal is an arts and crafts museum located in the city of Leiden (NL). Housed in a building from 1641 by city architect Arent van Gravesande, the pragmatic brick building is a fine example of Dutch Classicism and features a subtle brick pattern that refers to the woven fabrics the city was famed for in its trading history. In 2013, Happel Cornelisse Verhoeven and renovation experts Julian Harrap won a competition to simplify the existing museum and add an extension. A challenging task given the building's rich history.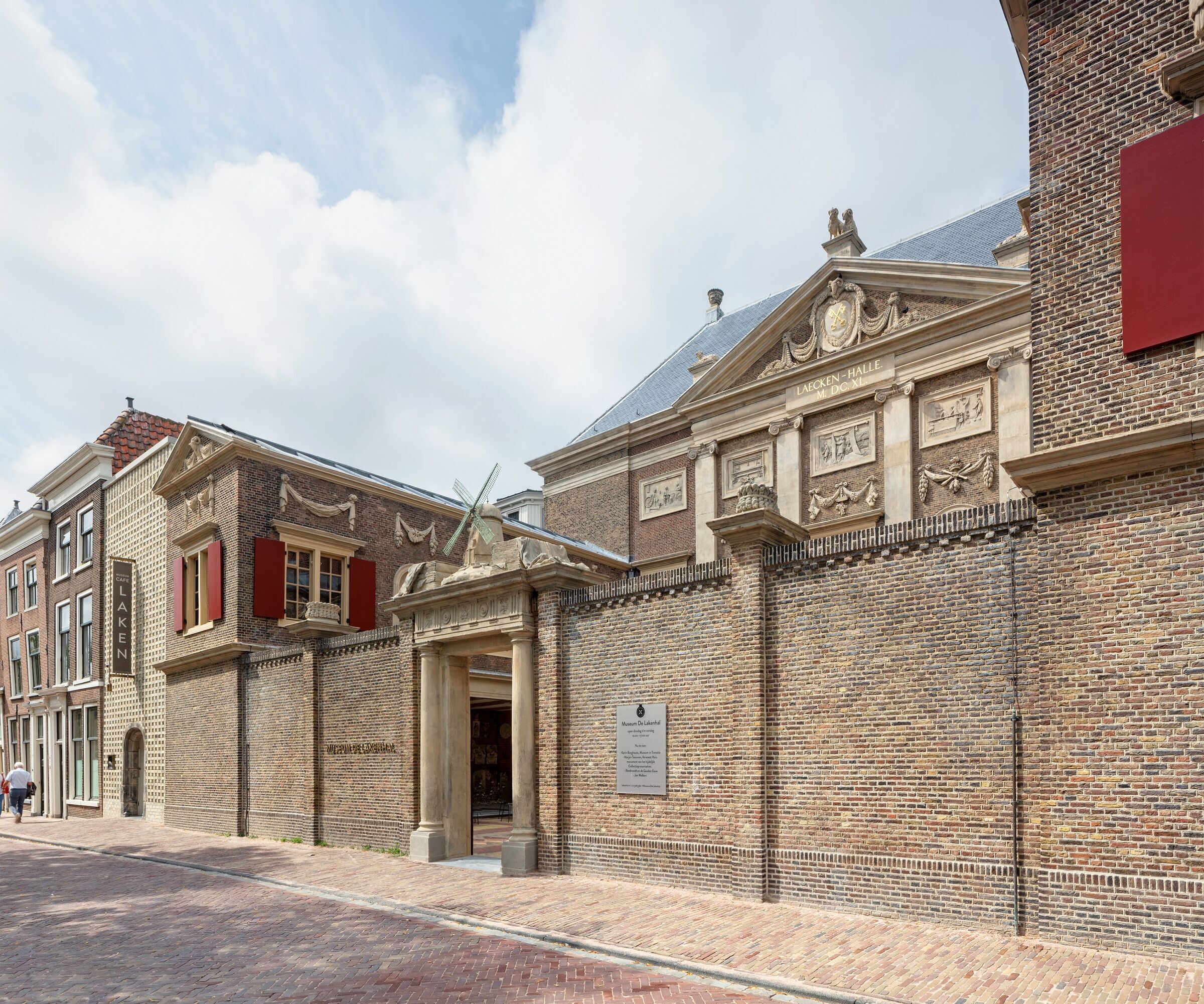 Over the years, the museum has seen two major expansions, the first being in 1890 with the Hartzeveltzaal and then the second in 1921 with the Papevleugel. Numerous rebuilds and minor alterations have taken place also over the years, resulting in a labyrinthine interior. The main goal of the architecture team's winning proposal was to simplify the museum's interior organization, as well as create a new public domain and a well-organized staff area on a backward plot to the historic Lammermarkt.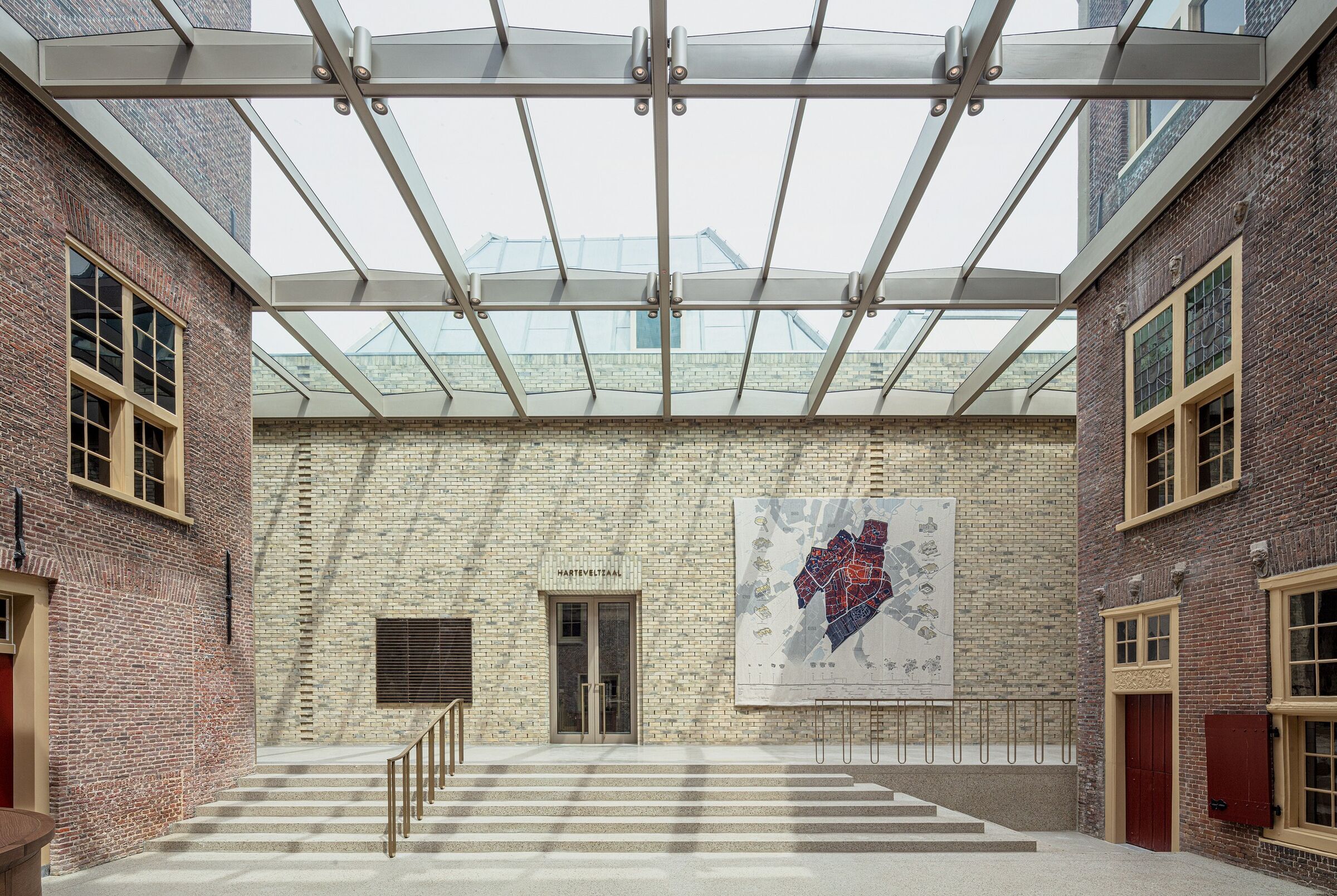 To begin with, the inner courtyard behind the main building, called the 'Achterplaats,' has once again become the museum's central hub and is celebrated with a new glass canopy overhead. Visitors still enter the building through a wall gate as before (on the Oude Singel) and process across the front yard to the vestibule of the building where a museum shop, cash register and cloakroom are now located. From here, a path leads to the Achterplaats and then onward to the various parts of the building including the Hartzeveltzaal, the Papevleugel and the architect's new addition, the Van Steijn building.
Connected to both the Oude Singel and the Lammermarkt, the new extension houses additional galleries and a museum café. While serving as a connecting, organizing element with new programmatic activity, the extension integrates with the existing museum and is embraced as part of a recognizable, one-piece architectural unit that refers to the large textile factories that stood around the Lammermarkt until the end of the 19th century.
With a sophisticated restoration, expansion, interior design and integration of several new art pieces, the building, its collection and many storylines have been brought to an editorial synthesis.