In the heart of one of the urban blocks of Basel, lined with residential buildings around its perimeter, this 9-year project by HHF Architects seeks to revitalize unusable, forgotten spaces by inserting a single apartment building. The design comprises 15 units with lush landscaping, revamping a desolate courtyard with parking areas and firewalls.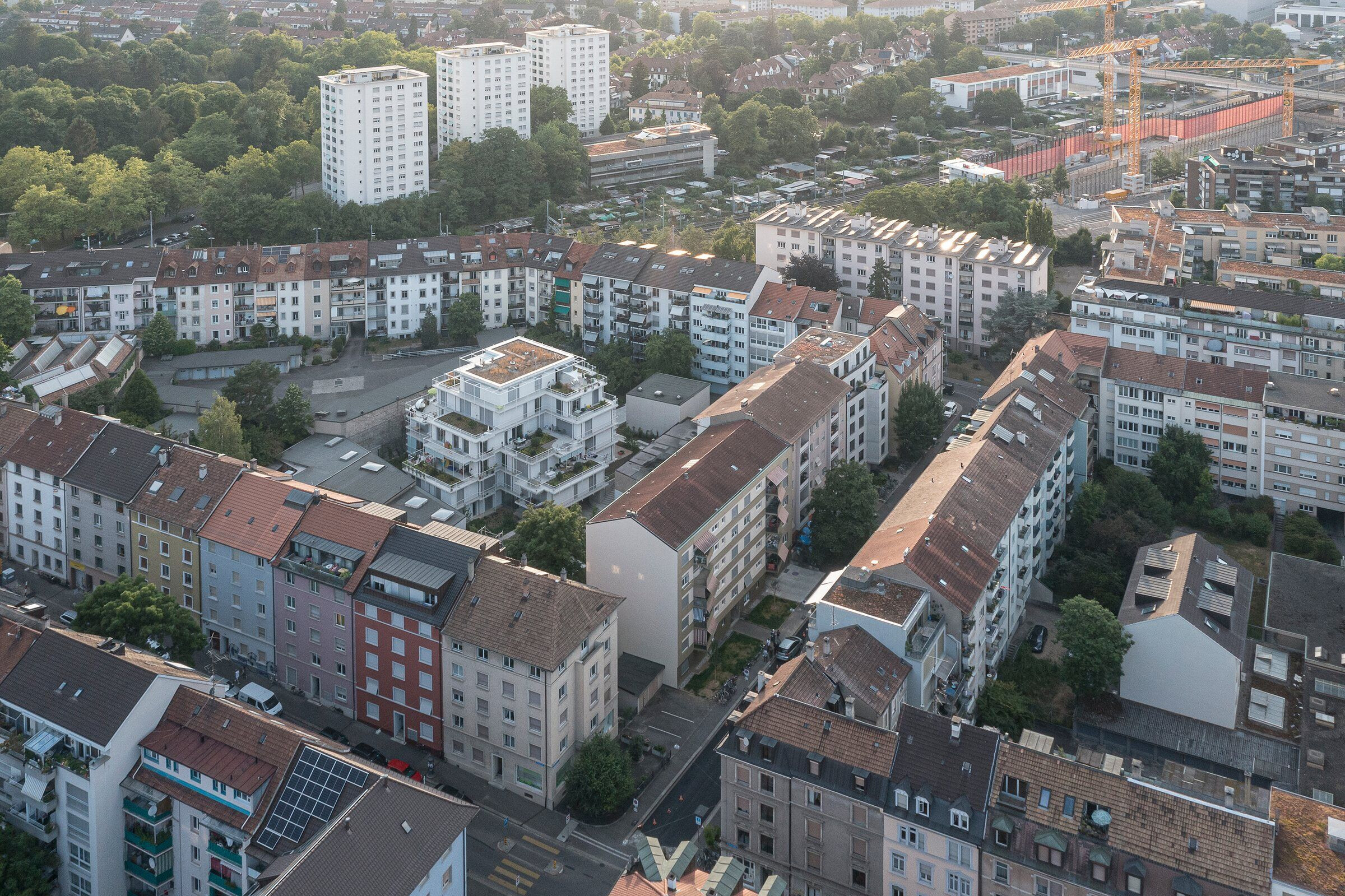 The complexities and challenges of the project, the geometry of the plot, distance from the surrounding walls, getting the respective owners and neighbours onboard, etc., evolved into the particulars of the design. A cross-shaped framework and building volumes with expansions and setbacks provide abundant sunlight, privacy, and outdoor spaces.
The layout creates opportunities for several private and semi-public courtyards that link the two topographic levels of the site while encouraging human connection. The topography also affects the access points: Davidsbodenstrasse's lower ground floor allows access to a semi-underground parking garage, while on Landskronstrasse's upper ground floor, an existing porch gives pedestrians a point of entry.
The 15 distinctive apartments are arranged radially around the central core within the white-painted spruce facade, which also houses an underground parking garage. The design pays special attention to gardening and greenery; apart from the landscaping on the ground floor, each apartment offers up to 40 sqm of potential gardening space.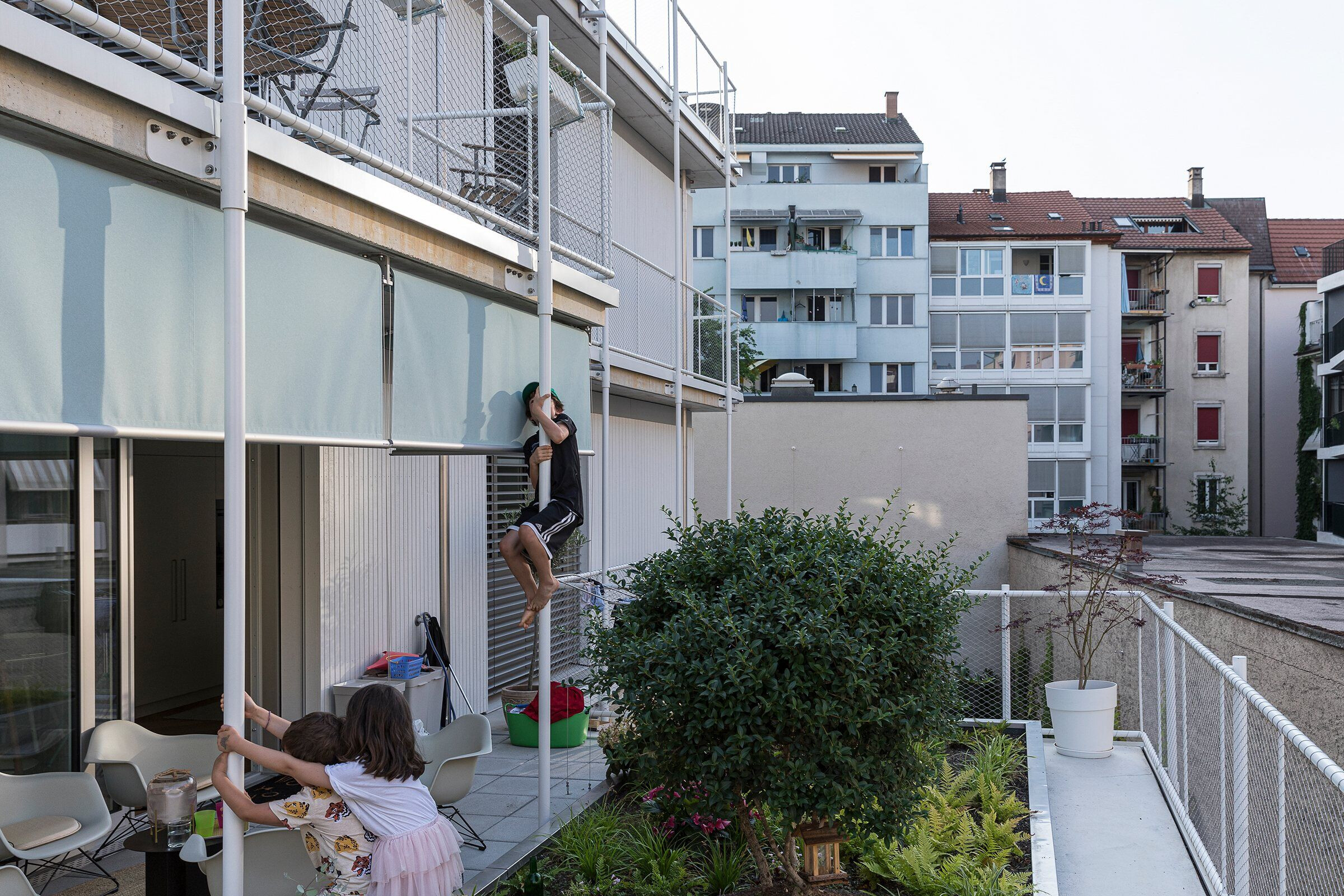 Plants and vines climbing over the surrounding firewalls, in addition to the ones that are growing on the vertical balcony rods, define the facade and create a hazy layer around the exposed building, further inviting nature.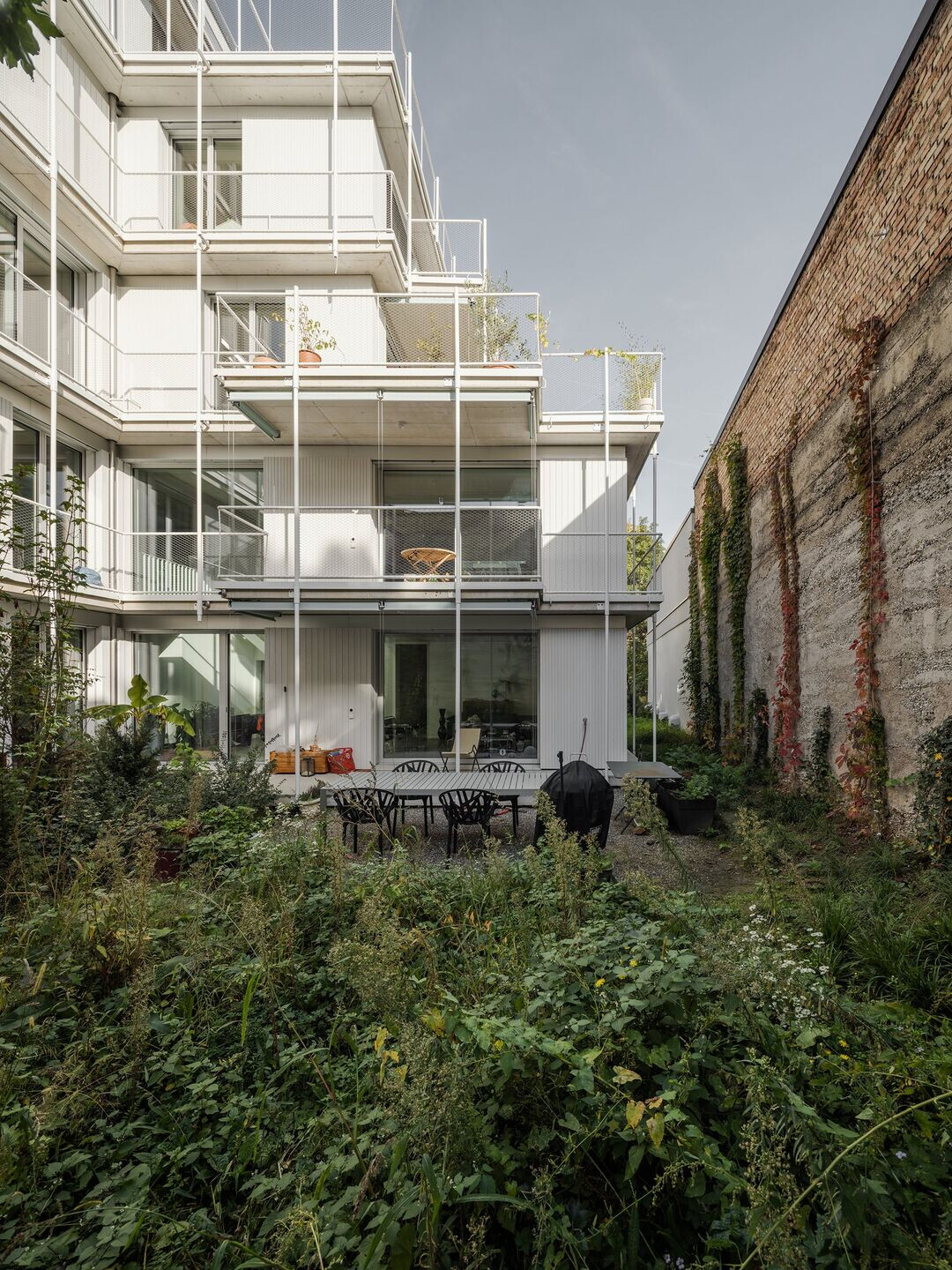 Therefore, the project successfully unveils the potential of densifying vacant, neglected plots, exemplifying infill development in urban neighbourhoods.