Ippolito Fleitz Group designs the Swiss headquarters for an international pharmaceutical company in The Circle, adjoining the Zurich airport. The spatial concept of the office evolved as a co-creation between the employees and the design firm through several workshops and joint discussions.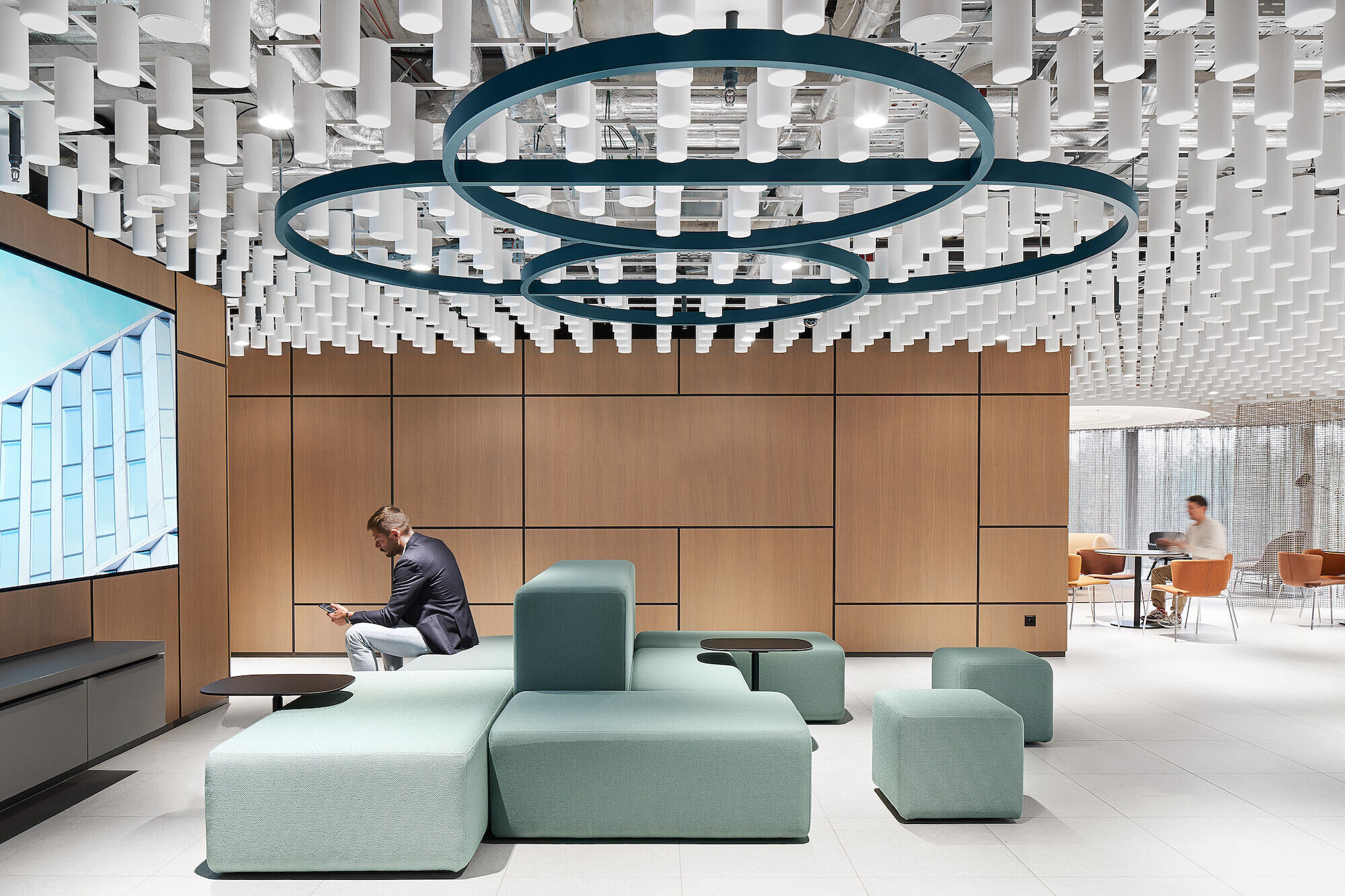 To adapt to the new work culture, the notion of permanent workstations is discarded and instead, a more versatile and user-oriented design model is adopted. The office is planned as a network of open and closed areas that flow into one another freely.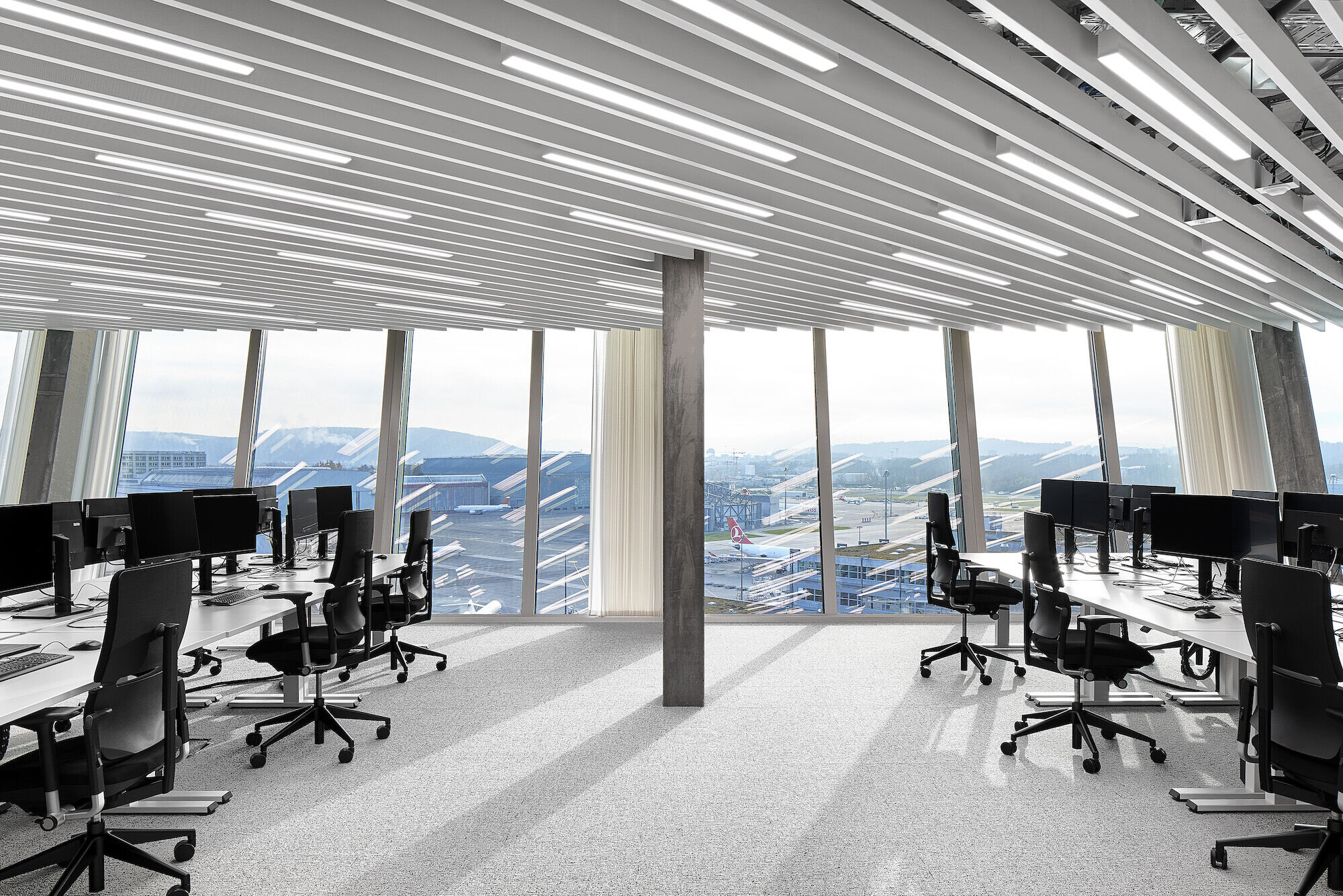 Unplanned, spontaneous collaboration is encouraged within the office through flexible, multi-use furniture and movable walls with whiteboards creating meeting spaces when needed. Seminar rooms are also equipped with folding walls which can be opened to form a larger space or extend into the common areas to accommodate higher capacity.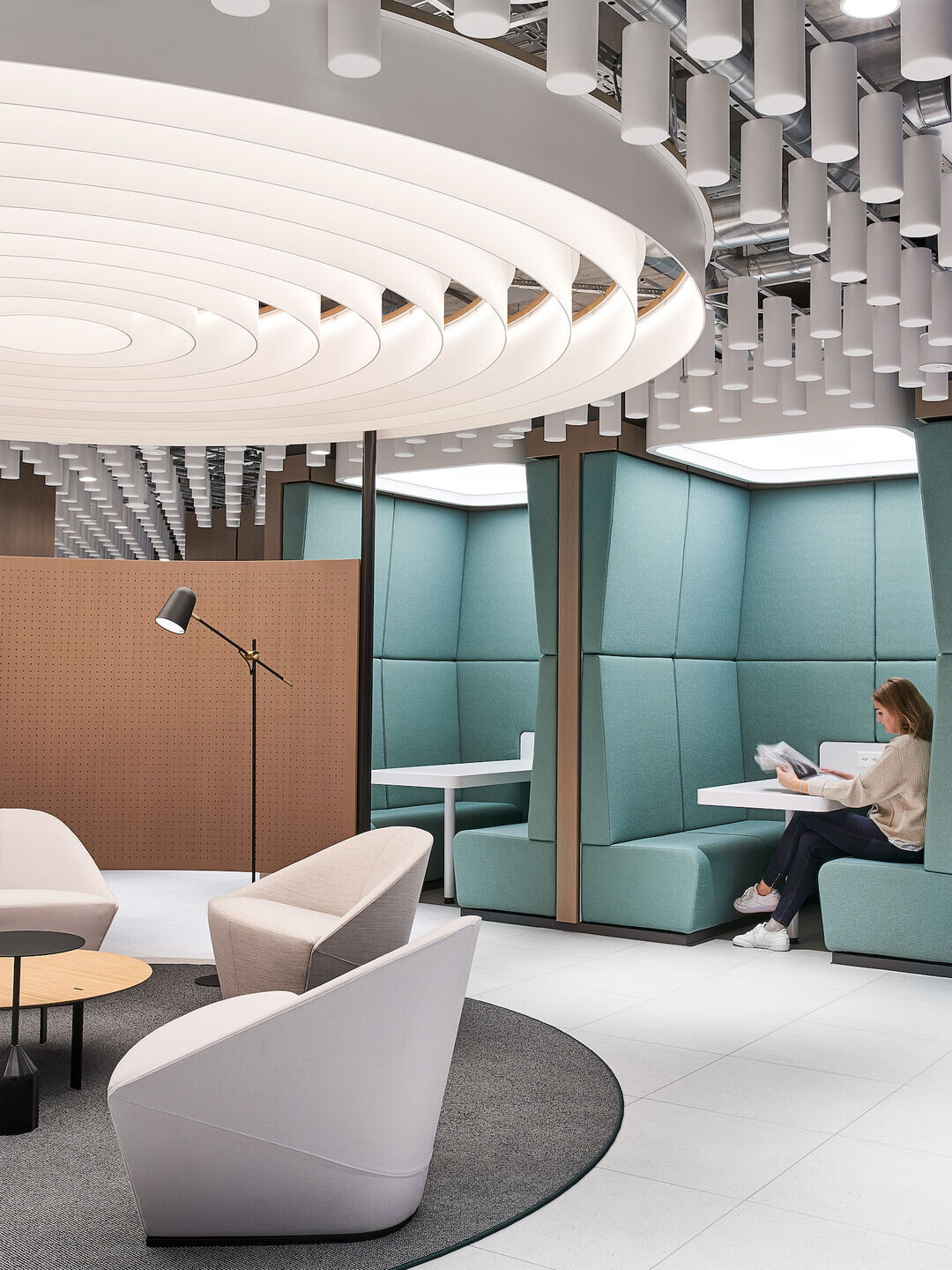 In addition to the social hub, wheel-chair-friendly focus zones, designed for individual, concentrated work, are consciously planned within the layout. Carpeting and acoustic details such as cylindrical absorbers in the ceiling design regulate the spatial acoustics of the office and create an aesthetic statement as well.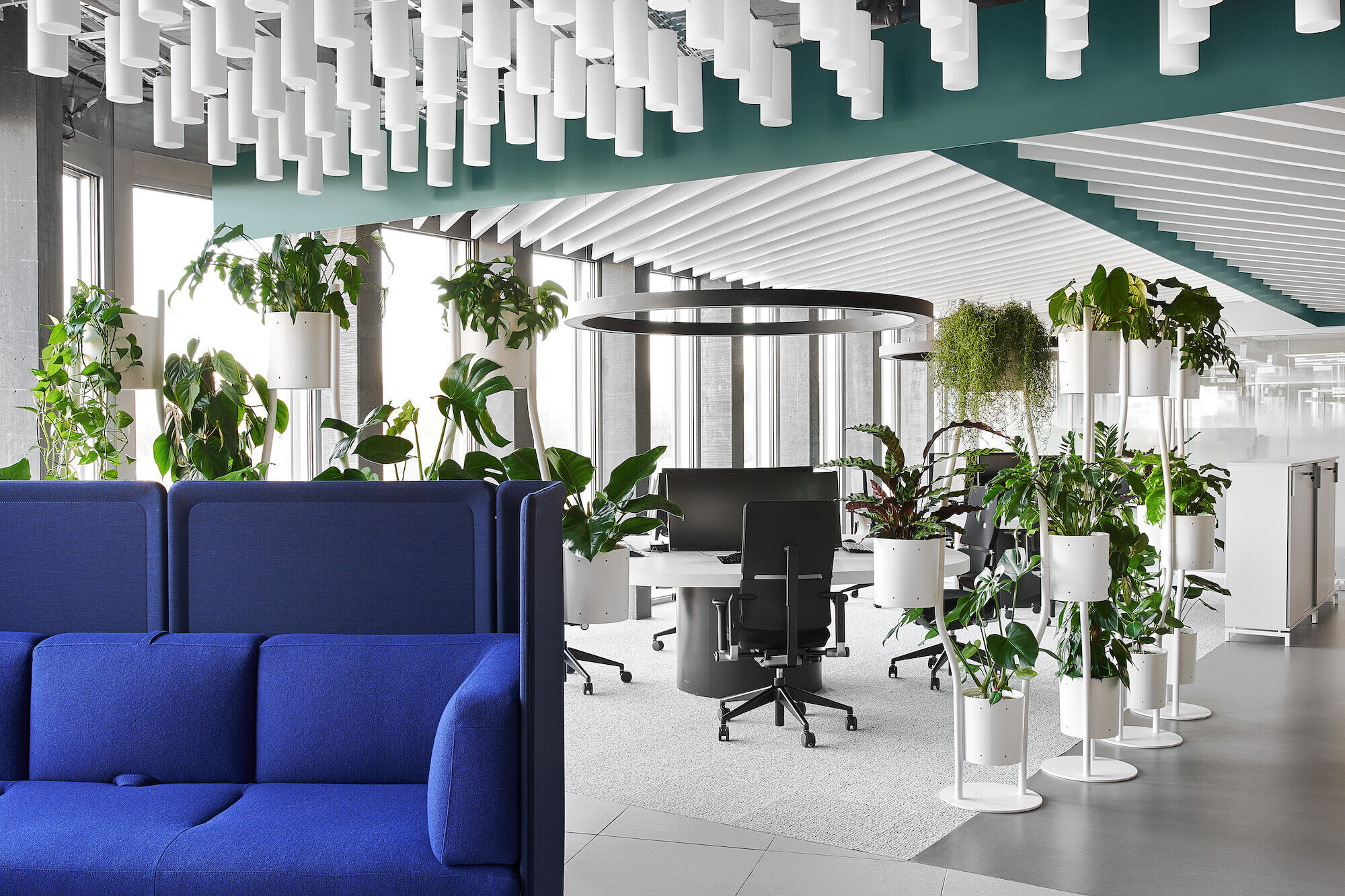 Dedicated areas for relaxation such as yoga and meditation rooms ensure the mental as well as the physical well-being of employees. Therefore, the project reinvents the rigid workplaces into a more dynamic, social and flexible space catered to the users' needs.