KAAN Architecten wanted to create a building that exudes authority and yet feels inviting to the public. Two rectangular volumes are arranged to form a public square. The square extends seamlessly into the interior using the same grey paving and benches. The entrance canopy extends equal distance both ways, inside and out, to further the blending of the two.
Visitors enter the central foyer that includes a reception desk and cafeteria. Upwards the courtyards are surrounded by spacious foyers.
The top level office floors are connected through a circular staircase. The detention cells are located under the building and are connected to separate pick-up and drop-off ramps.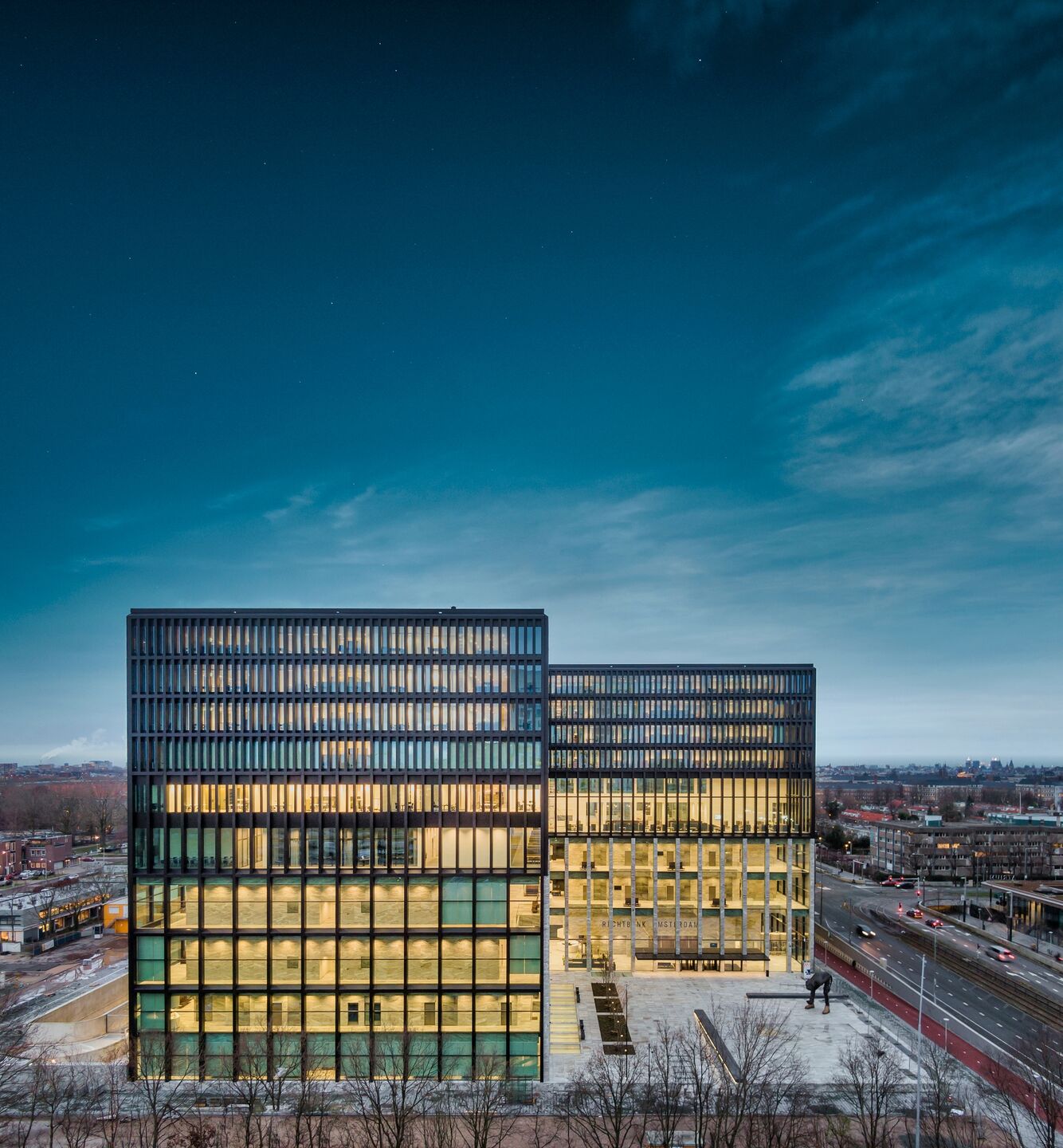 The volumes are clad in steel, except for the public facades towards the square that are clad in polished marble for the lower parts. The facade is based on a rigid grid of glazing that narrows towards the top.
The architects divided the courthouse horizontally into three sections to separate circulation of employed judges and visitors. The routes of judges, detainees, and visitors were carefully woven through the building to assure the 50 different courtrooms deliver the yearly 140,000 verdicts efficiently.