Trees at Tughall is Koto Design's latest venture into hospitality cabins nestled within a small wood on a field a short walk away from Northumberland's sandy coastline. Designed around the narratives of slow living, uninterrupted luxury and a fundamental connection with nature, the cabins indulge the inhabitants in the serene countryside surrounding them.
Inspired by the bothies and fishermen sheds that dot the Northumbrian seashore, the contemporary cabins are clad in black stained Welsh Spruce and modest profiles that almost blend with the environment, while the interiors are detailed in locally sourced ash for flooring and poplar ply for walls and ceilings enhancing the rich quality of the spaces.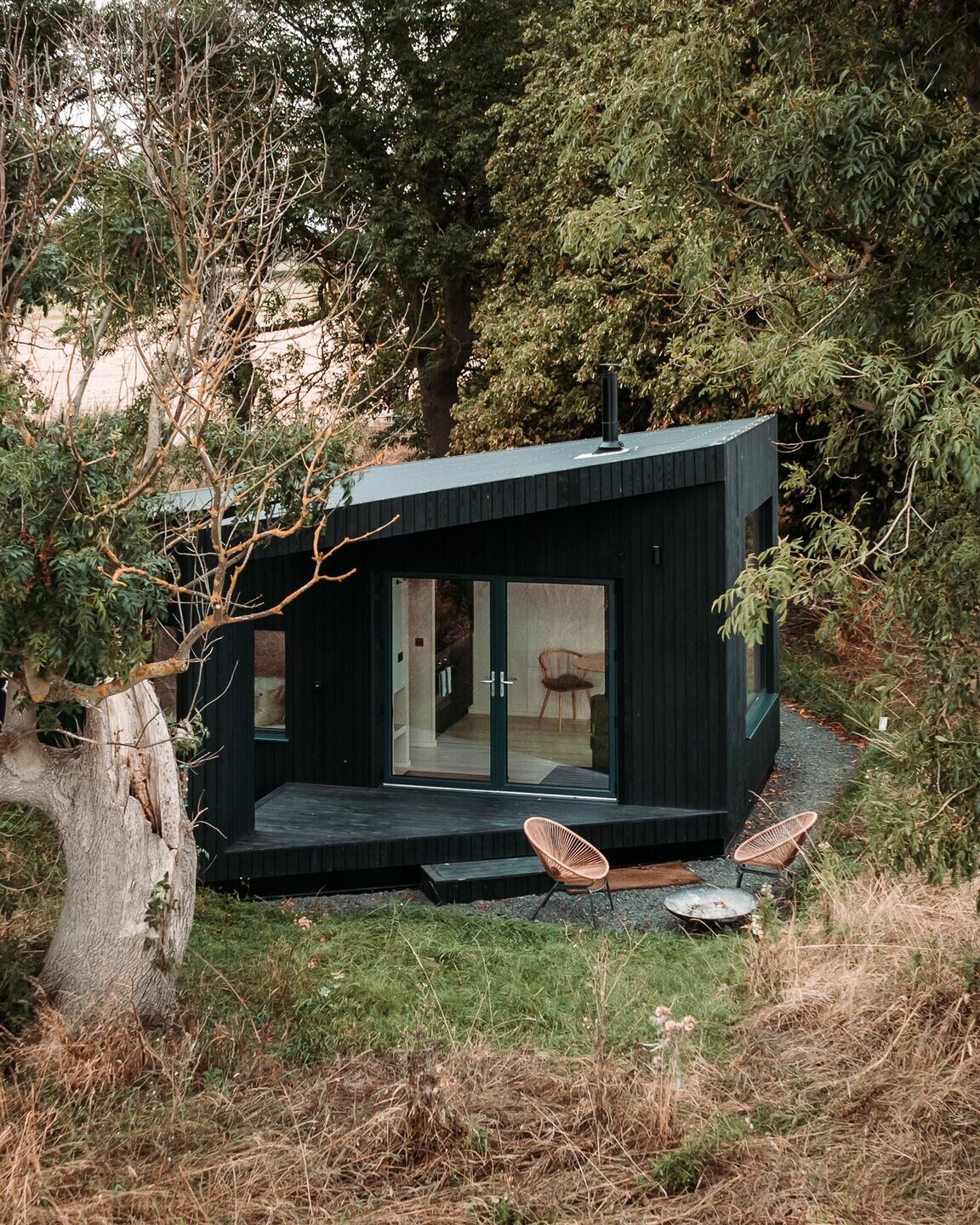 Named after the indigenous tree species of the woodland, Ash, Hawthorn and Willow, the luxury cabins are equipped with a king-size bed, a wood-burning stove and an ensuite WC and shower, all contributing to the minimal aesthetic. Large windows with alcove seating and covered porches offer an immersive experience of the Northumbrian landscape while providing intimacy within.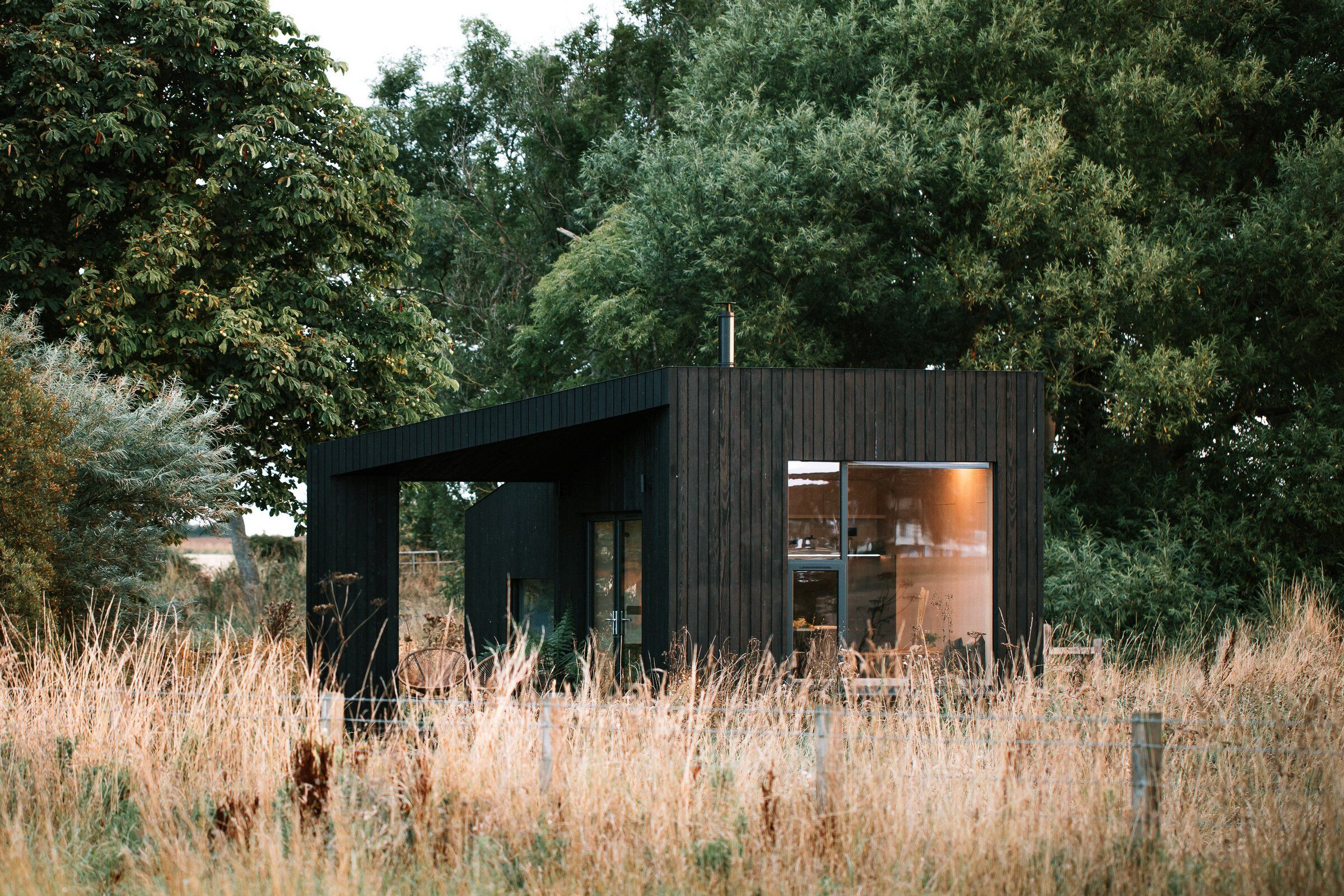 Although structurally identical, each cabin has a unique natural context and setting, allowing panoramic views of its immediate environment. The simple and minimal architectural form enables a coherent spatial language of effortlessly connected volumes.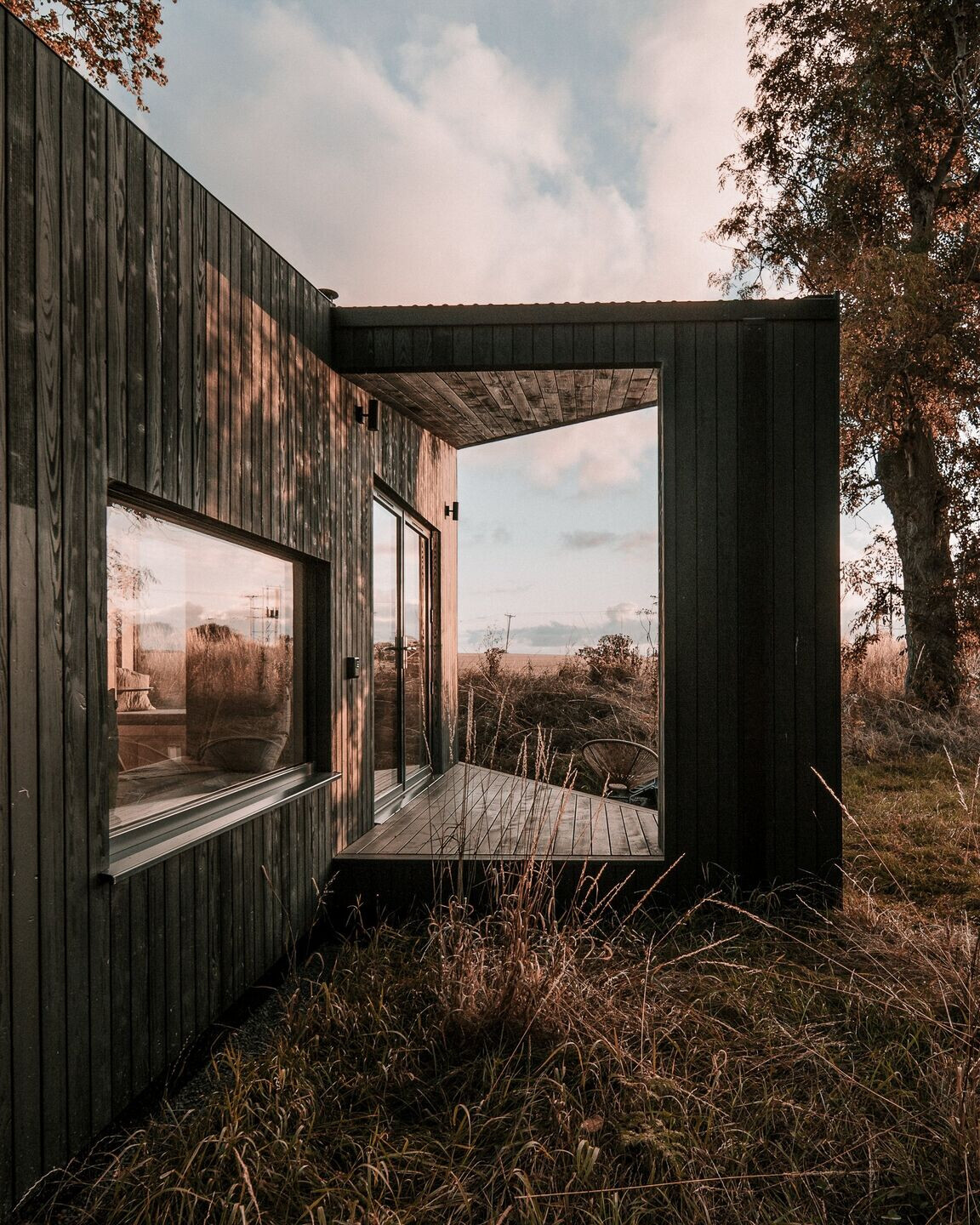 Exhibiting Koto's sustainable design and modular construction processes, the cabins are built carbon neutral through a holistic design model that integrates various technologies and ideas such as sustainably sourced wood and high-performance skins to achieve low energy use and long-term carbon storage, thus fostering the opportunity for eco-tourism.