Situated on a long and narrow parcel measuring 46-meters in length, Laxe House in Lugar de Laxe, Spain, comprises two buildings embracing an intermediate outdoor space. From the outset of the project, the clients expressed to trespes.arquitectos a desire to preserve and enhance the qualities of the existing main building.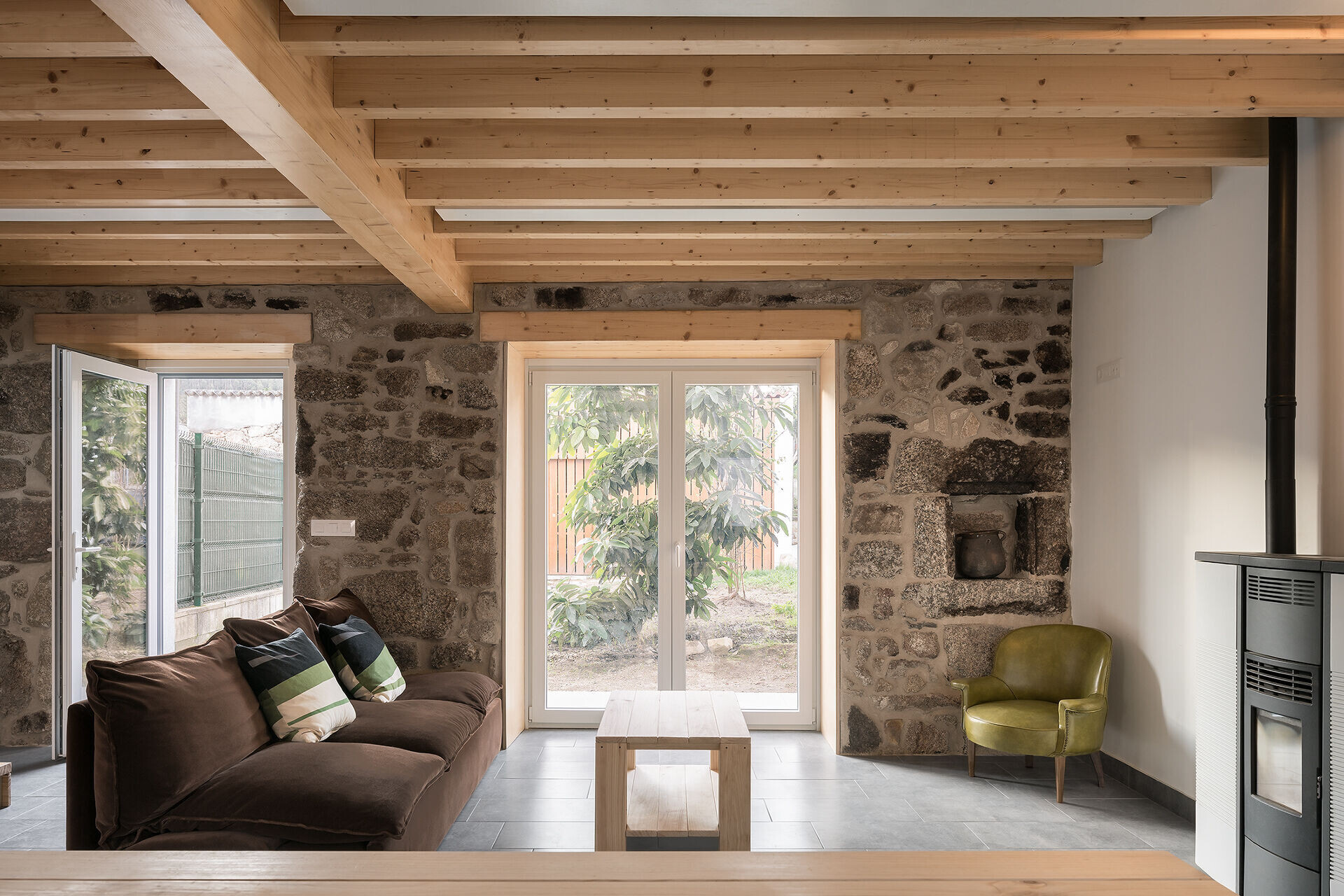 The main building is positioned back from the street and includes two main floors. The ground floor, which now contains the home's living room and kitchen, was constructed more than 150 years ago with load-bearing stone walls 75 cm in width. The upper floor, where two new bedrooms are located, comes from a later construction intervention. A third bedroom has been inserted into the attic.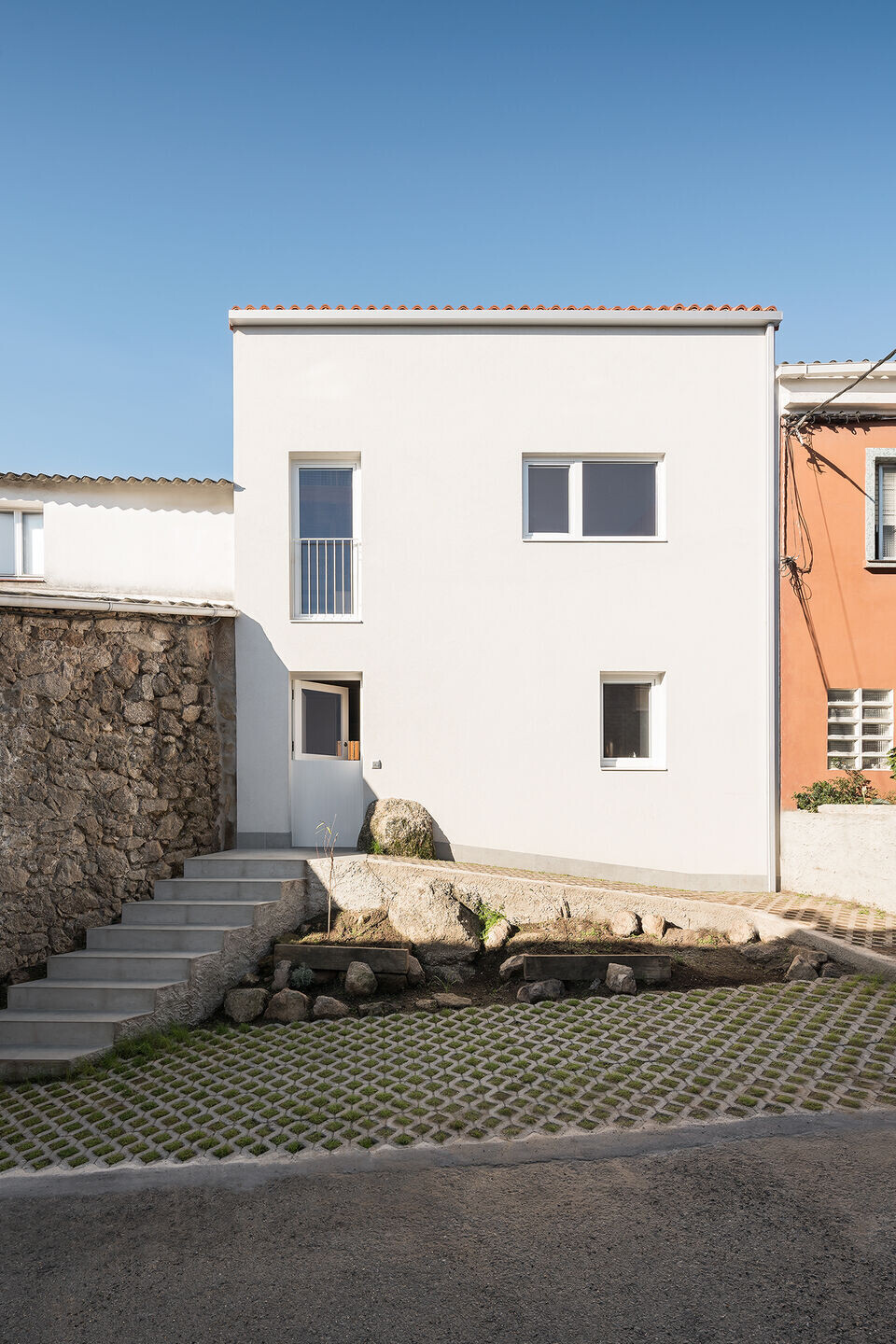 Vertical movement through the three stories is achieved with a series of single-run stairs. On the first floor, a 5-meter-long desk features as part of the stair. At the top of the stair is a playful net intended for reading or watching the sky through the roof's perforation.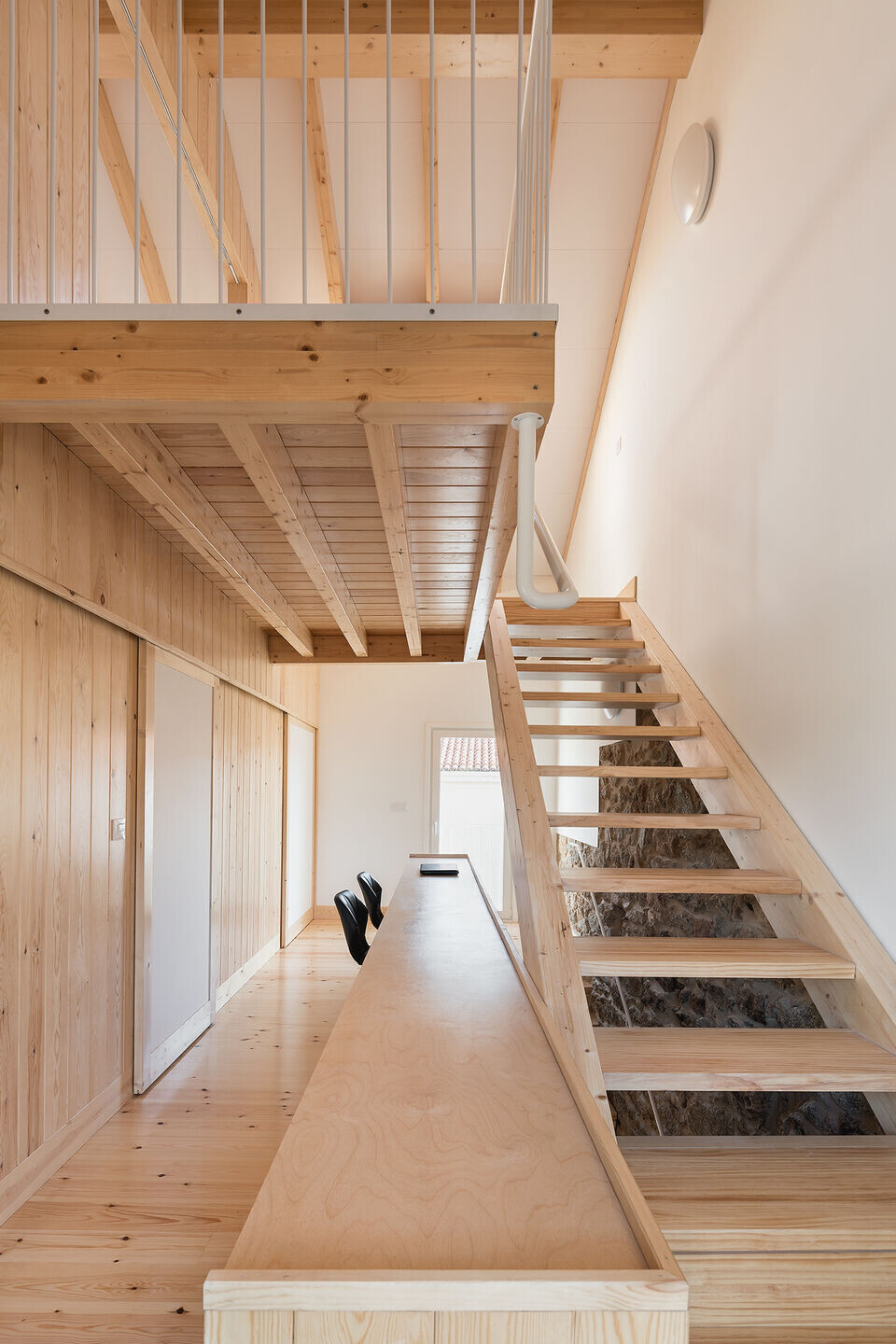 The main building is accessed via a staircase and a ramp, both of which define an exterior parking area. To the rear of the main building is the exterior courtyard, which is shared by a one-story accessory building. Featuring a new wooden lattice façade and large sliding doors, this smaller structure houses a celebration space, laundry room, bathroom, and storage space.