Embedded into the irregular geology of the site, this Luigi Rosselli designed home overlooks the Pacific Ocean from its vantage point in the East Sydney Suburbs. The angles of the multi-leveled house are precisely determined in order to optimize ocean views for the occupants, while respectfully ensuring sightlines of the adjacent residents are not impacted.
The ground floor is made up of rammed earth and sandstone, forming a solid base within the rock surrounding. Inspired by the form of a tall ship, the upper floors reach outward to the horizon.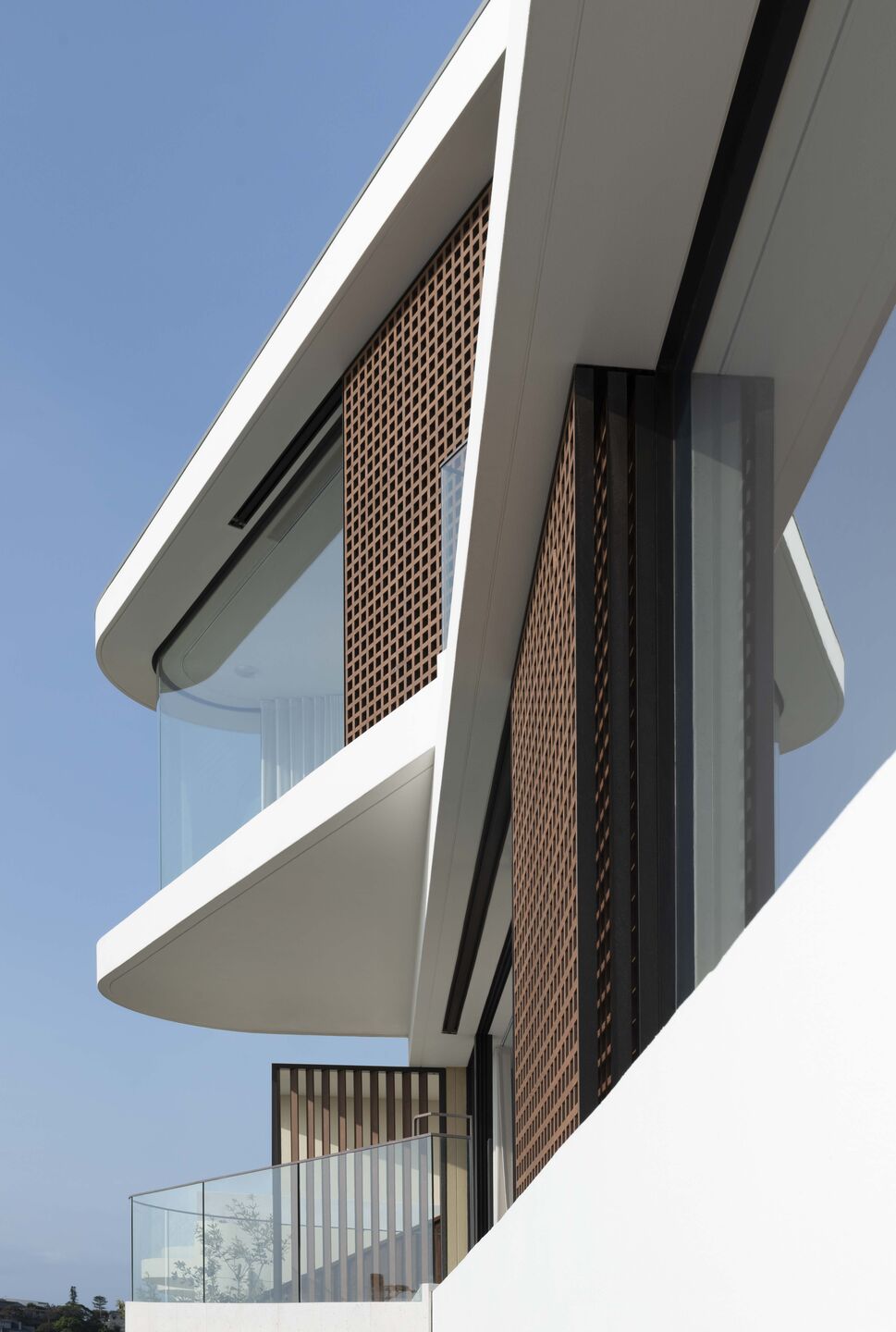 On the uppermost level, a prominent glass window mimics the bow of a ship and lets in panoramic views from Bronte Beach to the world-famous Bondi. The use of panoramic windows is balanced with the incorporation of recessed patio spaces that capture cool ocean breezes.
Another feature element is the central stair. Linking the garage to the main living areas on the top floor, a lift at the core ensures the livability of the house for multiple generations. Rather than concealing the lift, the design celebrates its inclusion, containing it within a translucent glass block walls. The result is similar to that of a lightwell that illuminates the experience of ascending and descending.