Within industrial framework elements, the Luxembourg Learning Center by VALENTINY hvp architects is more than 100 meters long and contains five levels. Old structures were cleaned, reinforced and repainted. An existing silo, still in good condition, remains as a reminder of the area's industrial past but also as a symbol of the country's know-how and tradition of innovation.
A new envelope covers old steel structures, wrapping from wall to roof to create a homogeneous whole. Lighting and the new envelope design are closely linked to the distribution of interior functions.
While the façade panels on the north and east sides are flat, the hexagonal elements projecting from the west side allow light to be modulated. The result is natural, indirect and soft lighting for the reading and working areas. Only two of the six pyramid facets, those facing north, are transparent. The other four are opaque.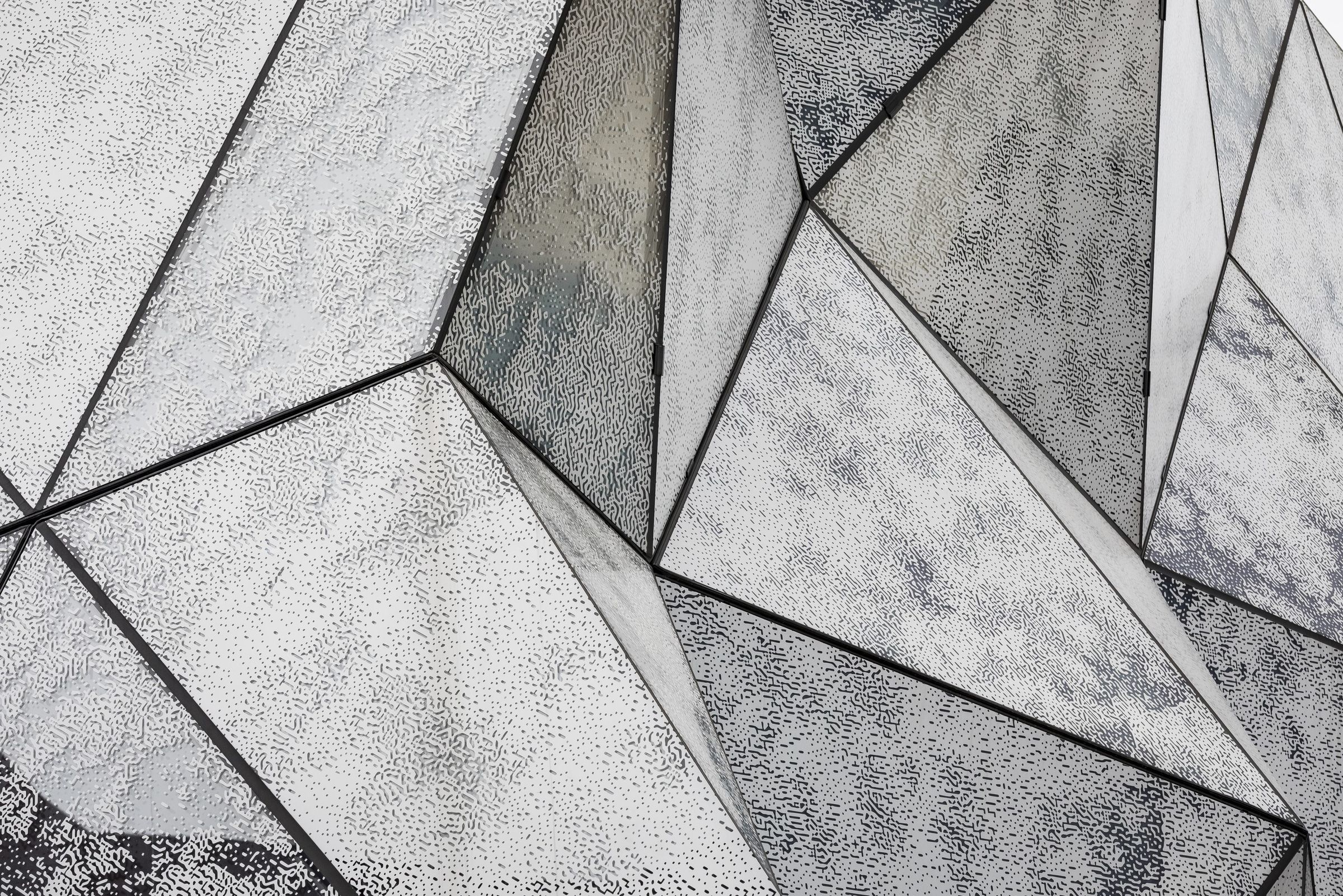 Screen-printed glass is another prominent element, which serves a dual purpose by protecting against the sun and reducing heating and glare. From the outside, a marbled effect is created, while on the inside the façade is a transparent play of open and opaque triangular surfaces.
Due to the building's complexity, innovative construction techniques from shipbuilding were drawn upon. The envelope comprises molded composite profiles with several layers of glass fiber that allow not only the production of special shapes, but also the production of an envelope with high mechanical resistance, high thermal insulation and airtightness performance. Additionally, the building is nearly maintenance-free.
Library users access the building through a new, elliptical volume which like building's west side entrance is covered by white slats and thus clearly distinguishable from the historic part of the project.
Inside, materials are sober and reflective of the industrial character. Vertical surfaces, either in raw concrete or painted white, are next to the anthracite grey carpet floors and the ceilings streaked with acoustic lamellae. Railings and other joinery are painted anthracite grey to complete the industrial look.