MAD Architects used what they call an "anti-material" approach to avoid expression of the structure. The fair-faced concrete of the sculptural library pavilion is interpreted by the architects as a liquid material to emphasize its flowing spatial experience.
The Cloudscape of Haikou is the first of sixteen coastal pavilions to rejuvenate the historic port city of Haikou, located on the most southern tip of China. The building contains a bookstore and public amenities.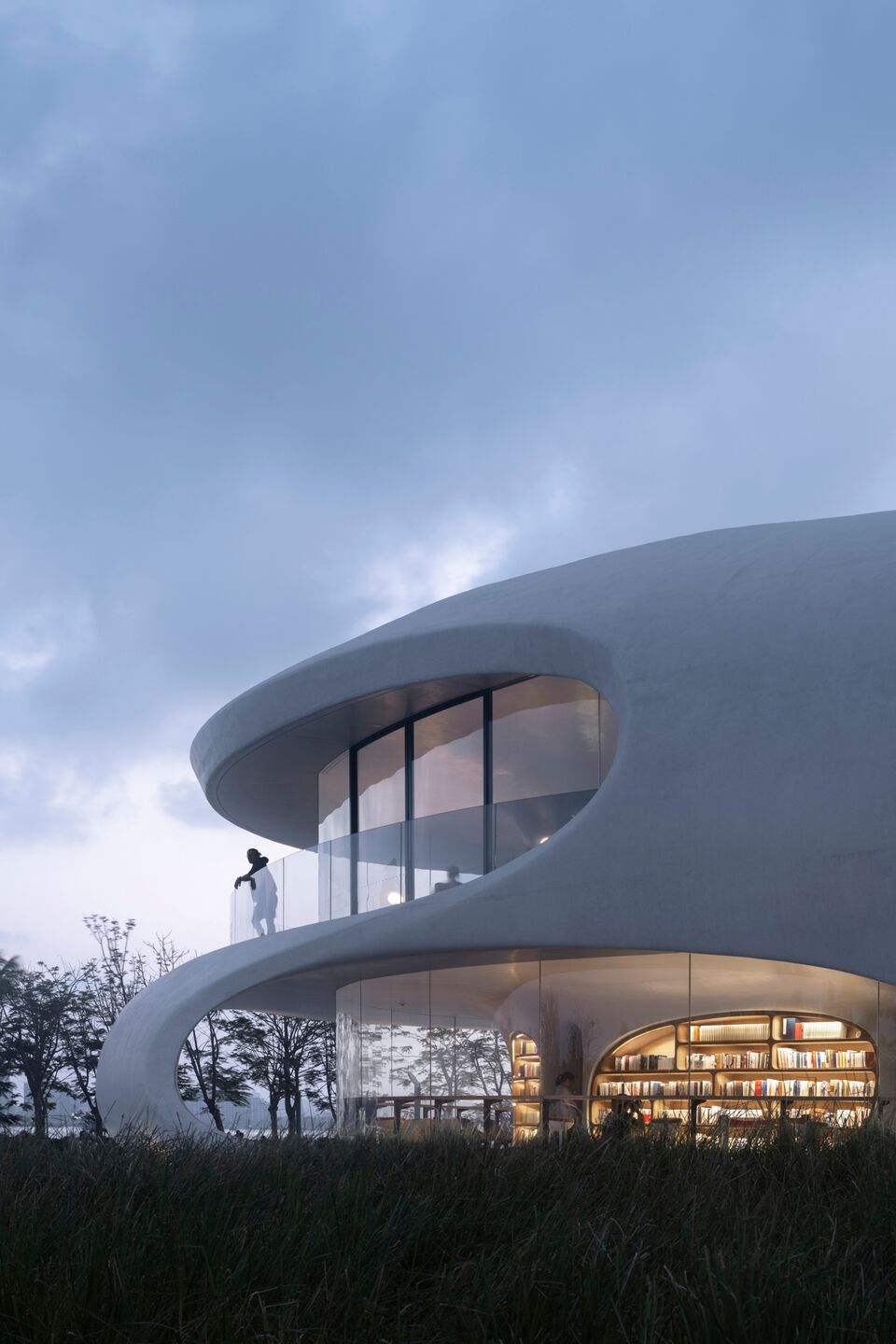 The library and reading spaces, capable of holding 10,000 books, are located on the south side. A café, public restrooms, restrooms, a nursery room, a public rest area, and a roof garden on the north.
Double-layered waffle slabs for the roof and floor allow for the fluid shape and large cantilever. Mechanical, electrical, and plumbing elements were integrated into concrete cavities to achieve a smooth organic aura.
MAD Architects intended to merge floors and walls and blur the boundaries between outside and inside. Through circular openings that refer to holes forged by wildlife or seas, the interiors are flooded with natural light.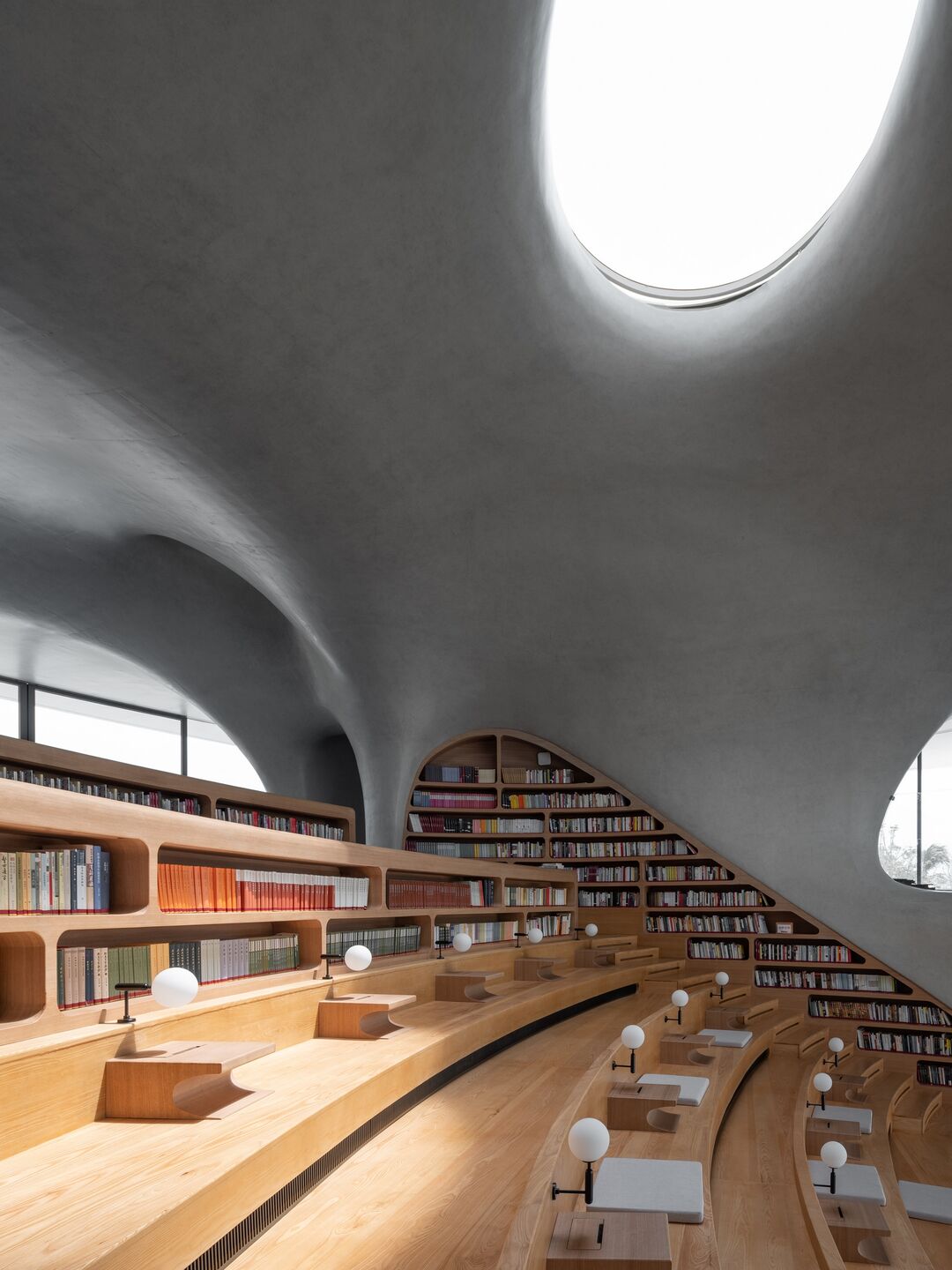 The cave-like reading area connects the first and second floor. The space can also be used for cultural events.
Isolated from the main reading space, skylights, holes, and niches inside the children's reading room stimulate a sense of exploration.
"Spirituality is the core value of architecture. It contributes to the humanistic atmosphere of a city. We want this building to be an urban space that people would like to make part of their daily lives. Architecture, art, humanity, and nature meet here, opening up a journey of visitors' imaginations to explore and appreciate the meaning that different beauties bring to their lives."
Ma Yansong, founder MAD Architects