Located in Melbourne, The Chadstone Link is a walkway by Make Architects that blends placemaking with innovation and infrastructure. The project was designed to connect the Chadstone shopping centre to a new hotel by Sofitel. Inherently urban and reminiscent of traditionally covered passageways, The Link was designed with the local climate in mind.
Spanning 110 meters and soaring up to 15 meters in height, the structure blurs boundaries between leisure, commercial and retail uses. Drawing inspiration from an arched glass roof within the Chadstone shopping centre, The Link is a curved glulam structure. Supported by hidden steel foundations, an Italian Larch timber diagrid structure acts in effect like a harmonica, holding the principal structure in position.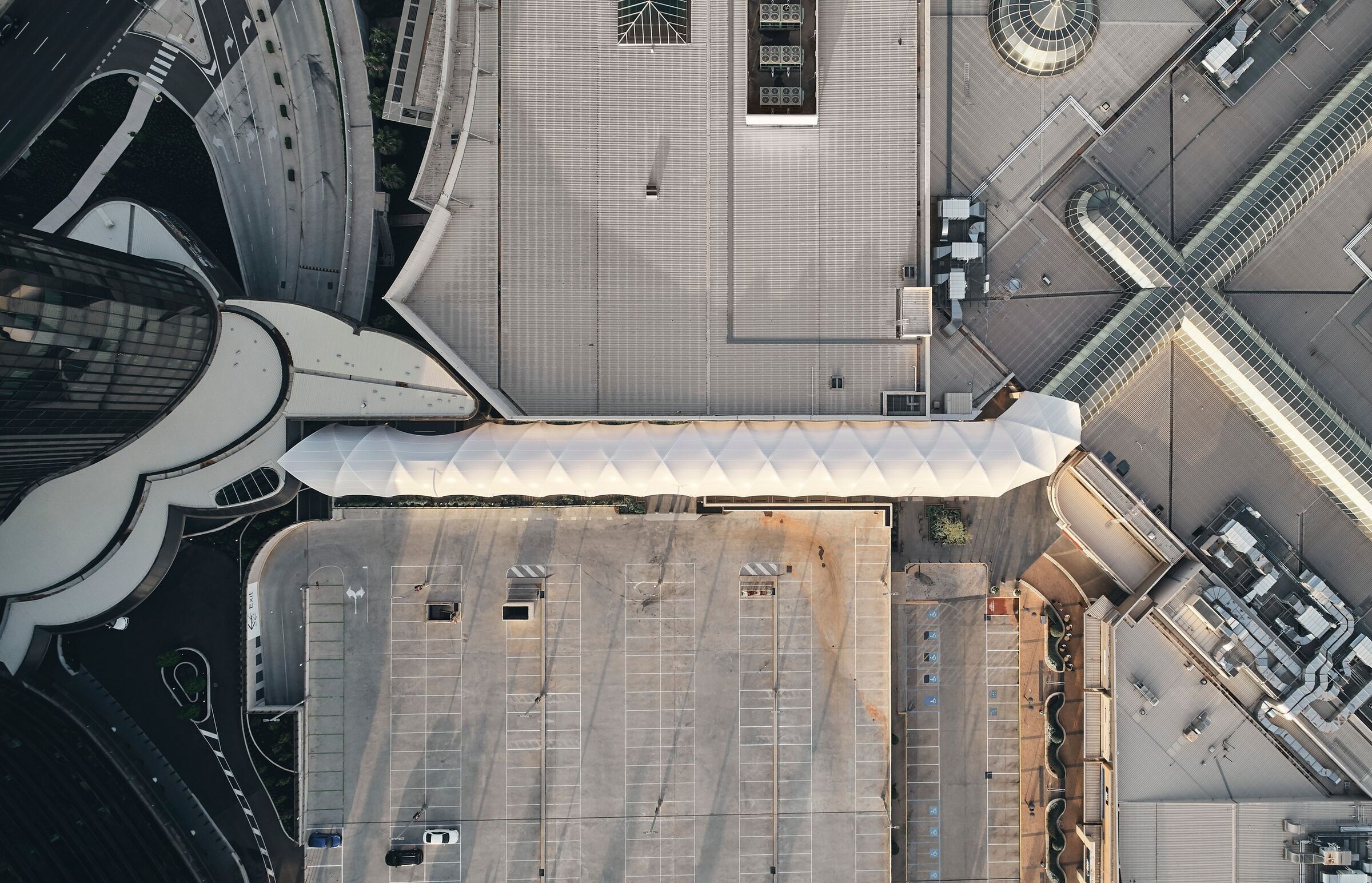 PTFE fabric is stretched over the structure to protect visitors from the weather while being open at the sides to provide cross ventilation and eliminate any need for air-conditioning. This openness also provides connections to the surrounding environment, while stairs and landscaping are positioned to create areas for relaxation. Plants specified are largely native, supported by evergreen plants such as Boston Ivy and scented Jasmine to provide a broader sensory experience.
The amount of artificial lighting required is minimal and primarily used to illuminate the structure at night.
Simon Lincoln, Studio Lead Australia says of the project, 'The Link is a great example of how retailers and landowners are thinking differently to adapt to changing consumer behaviour, incorporating new uses into their centres, but also creating flexible spaces like this, spaces that don't necessarily drive revenue but that tap into what patrons are looking for in terms of places that promote wellbeing and that provide a more relaxed, natural environment.