Nendo welcomes visitors with a soft recess in the marble facade. The designers hope neighbors will start using it as impromptu street furniture. A door hidden in the marble front gives entrance to marble manufacturer Marsotto's showroom in Milan's Brera district.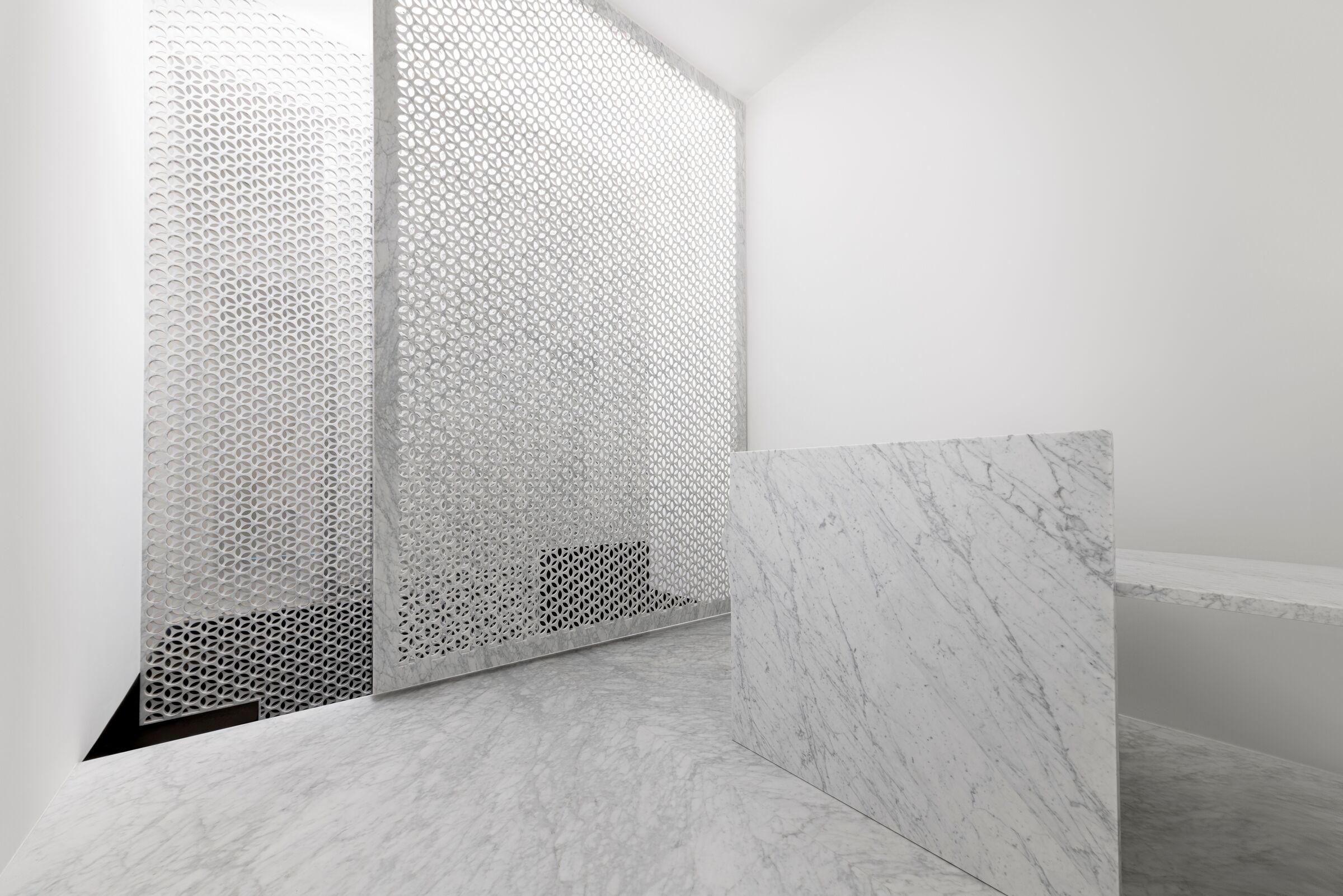 A mesh like marble partition in the entrance space covers the staircase behind. The partition is made from two layers of 10 mm thick marble, perforated by 65 mm wide holes, sandwiched between glass sheets.
The showroom exhibits marble furniture, sundries, and samples of processed materials. The ground level aims to give the physical experience of marble processing techniques, while the basement is designed for visitors to enjoy the allure of marble itself.
In the smallest room of the basement a circular stage was installed with stone samples inserted into a wall. Stools in a variety of finishes are lined up for display.