In December 2010, the Yangshupu Power Plant in Shanghai, China officially closed and was transformed into public space. The space's latest addition, the Net-Pool Café, makes intriguing reuse of net pools, which were part of a former industrial wastewater treatment system and leftover on the site. A new split-cone arch roof above makes reference to the circular form beneath and provides a spectacular shelter element.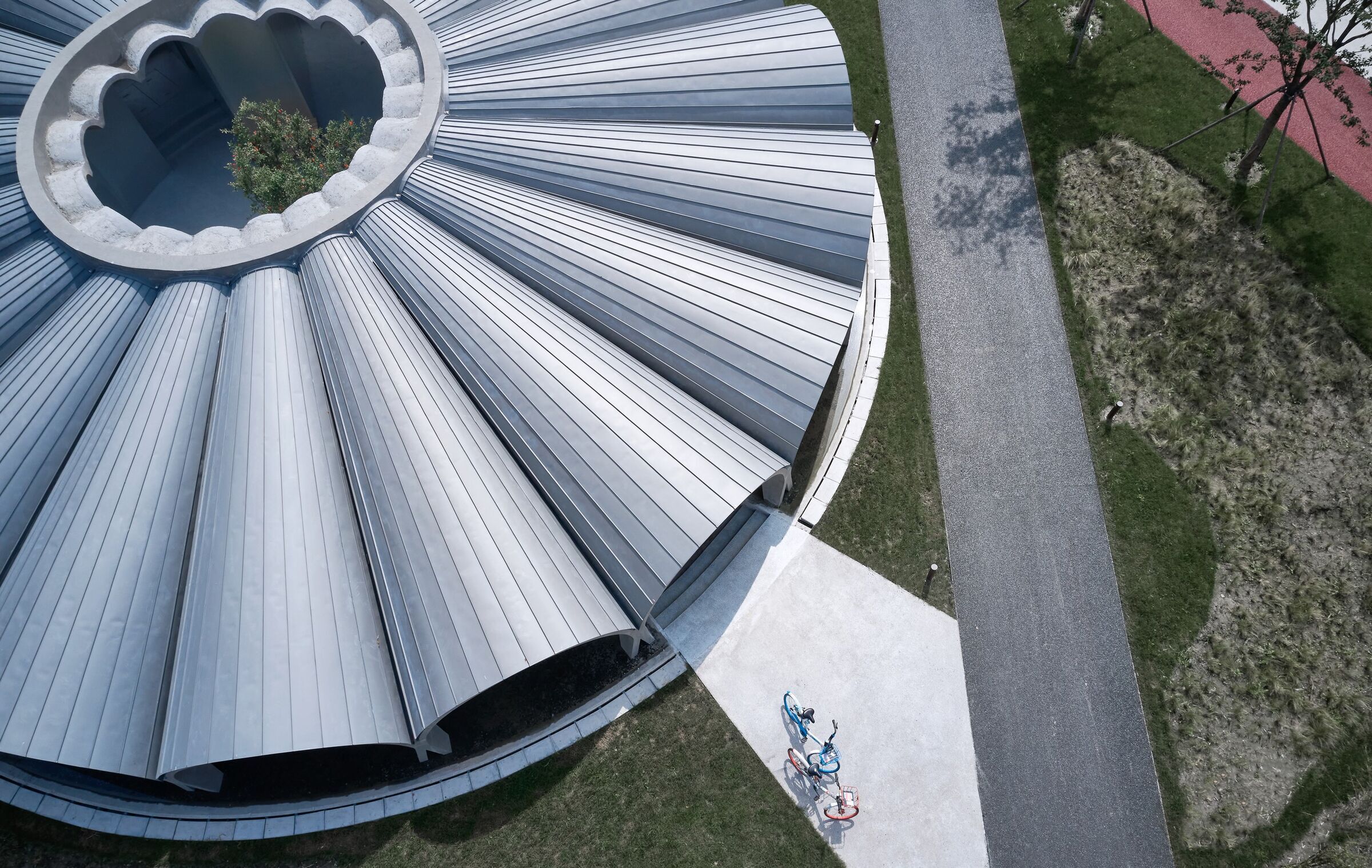 Upon investigating the site, TJAD Original Design Studio found 24 pillar foundations, which are carried on two large circular bases with a diameter of 20-meters. These circular foundations now serve as a new floor for the sunken space.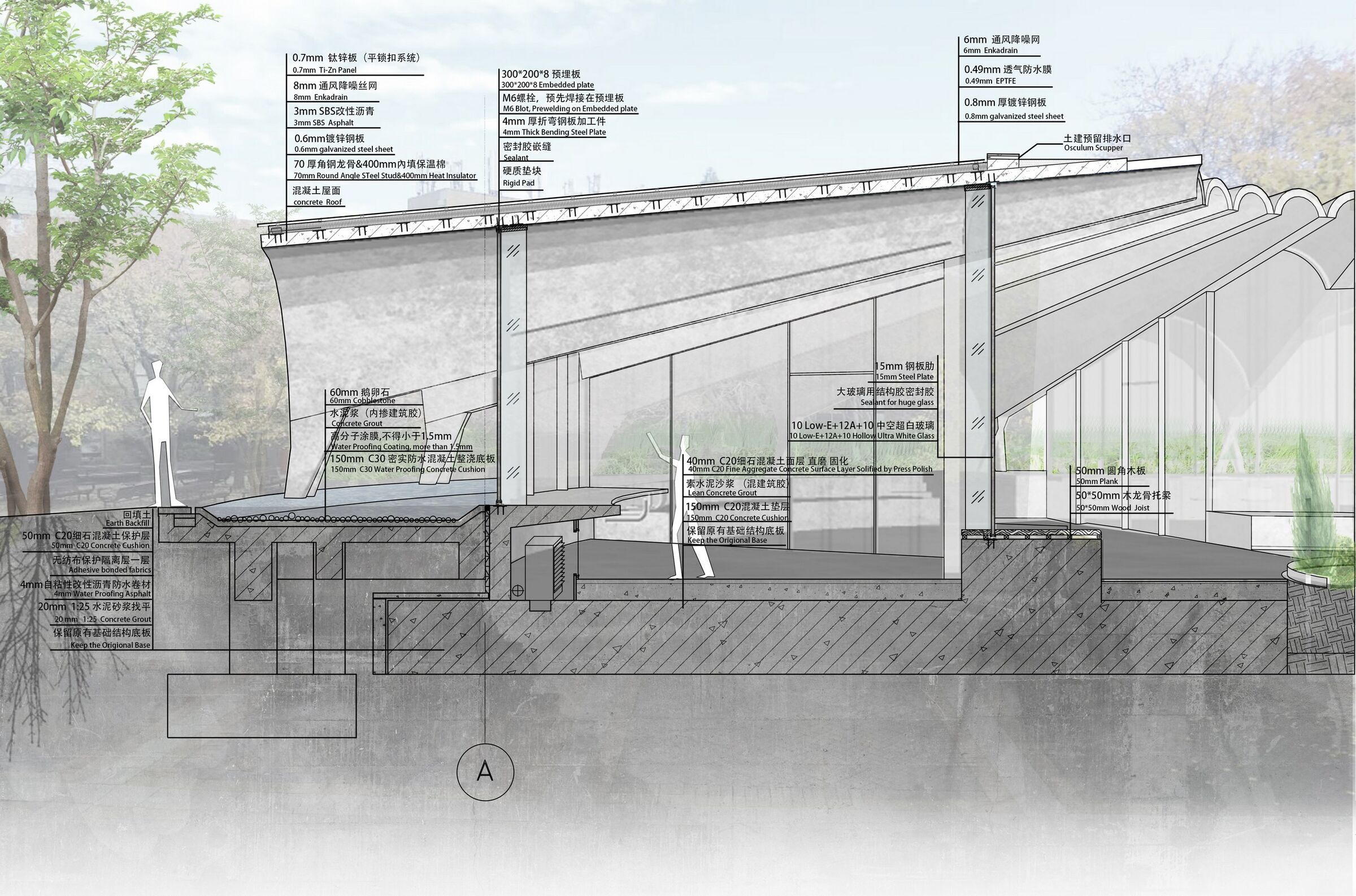 The 18-lobed split-cone shells above are continuously connected to form a radial reinforced concrete split-cone arch shell structure in which horizontal thrusts between adjacent units are balanced.
A concrete ring beam with a diameter of 6m is added on top of the roof as well as a ring beam to the ground to balance the axial thrust of the whole shell. The result is a spectacularly light, column-free roof system.
The functional space beneath the new roof includes light meal preparation rooms, dining areas, and toilets. These functional spaces are divided into two types, one a transparent area enclosed by a glass curtain wall, and the other an area enclosed by aluminium partitions. The architects say the ultimate aim is to create a discrete, inspiring space for people to walk, wander, stop, and rest.