The Australian beauty brand Aesop opens its latest store designed by local architectural studio Odami in the historical Yorkville neighbourhood of Toronto. Drawing upon elements of Victorian architecture, the project pays homage to the traditional character of the surrounding area, creating a welcoming and homely feel within.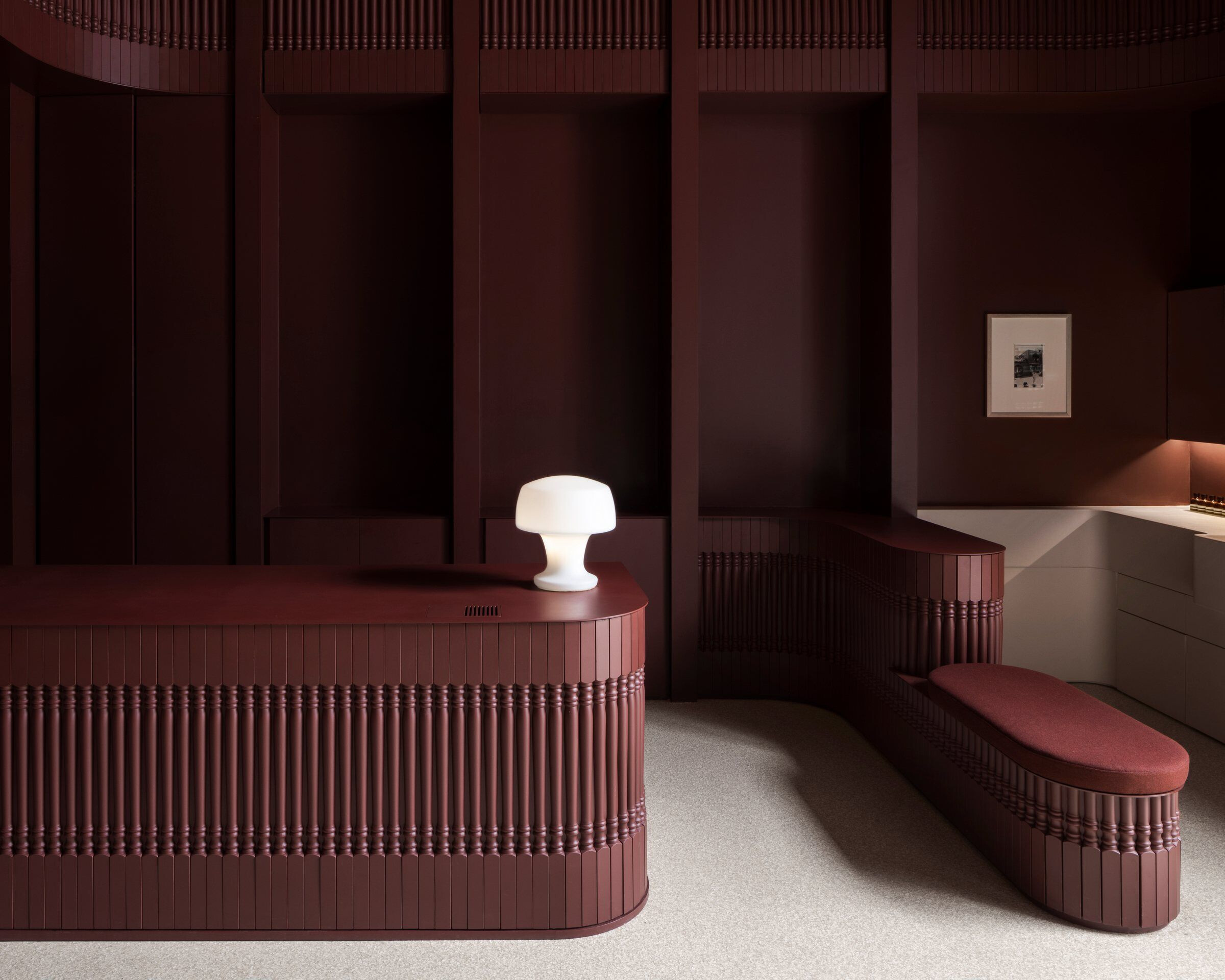 Taking cues from the nearby community spaces, the walls running along the store's perimeter employ vertical divisions that in addition to highlighting the verticality of space, also divide the program into smaller niches.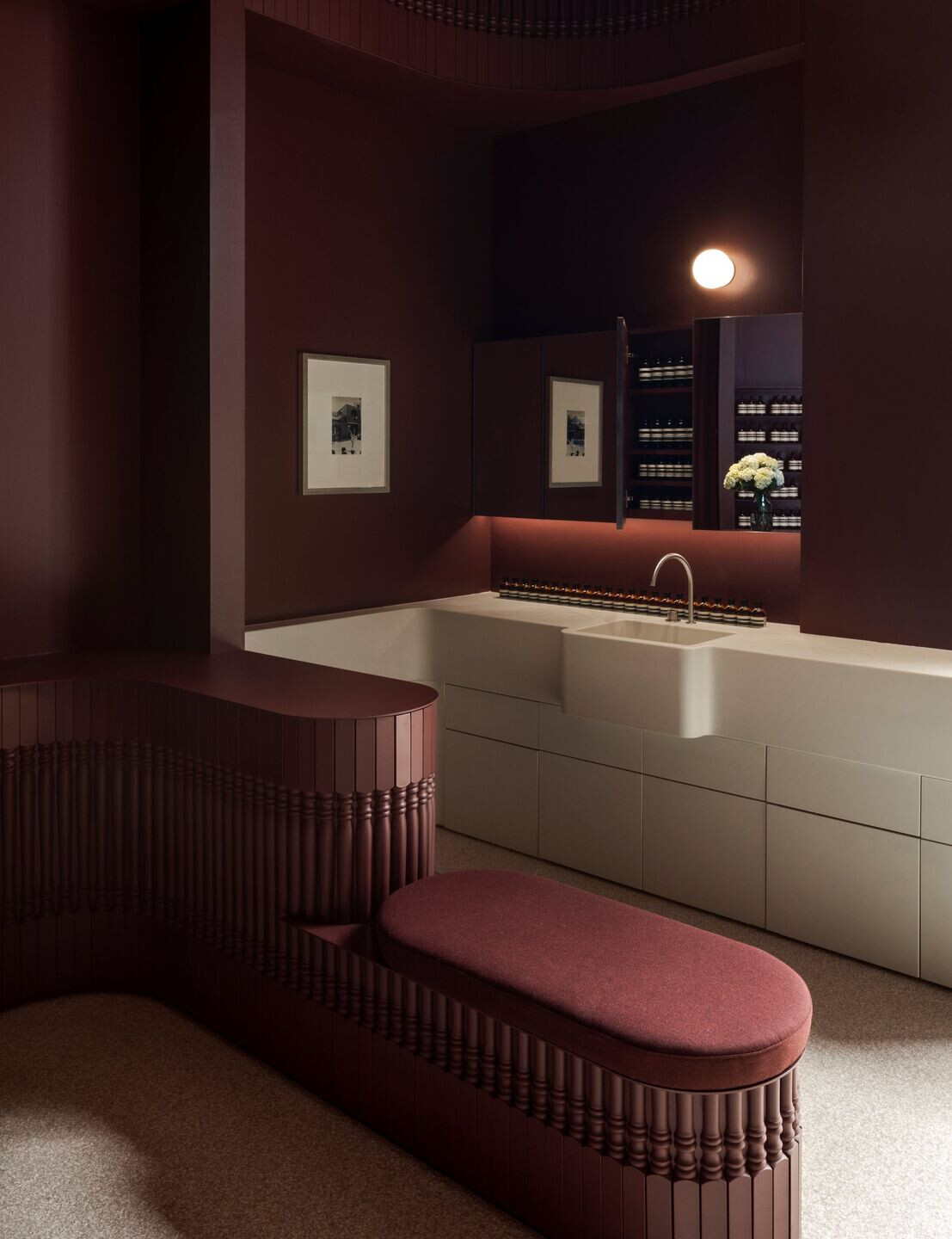 Taking inspiration from the Victorian porches and staircases, the interiors feature maple wood wainscoting, adorned with a repetitive pattern of balusters. A dusky palette of rich ruby hue emits warmth while infusing a dreamy atmosphere.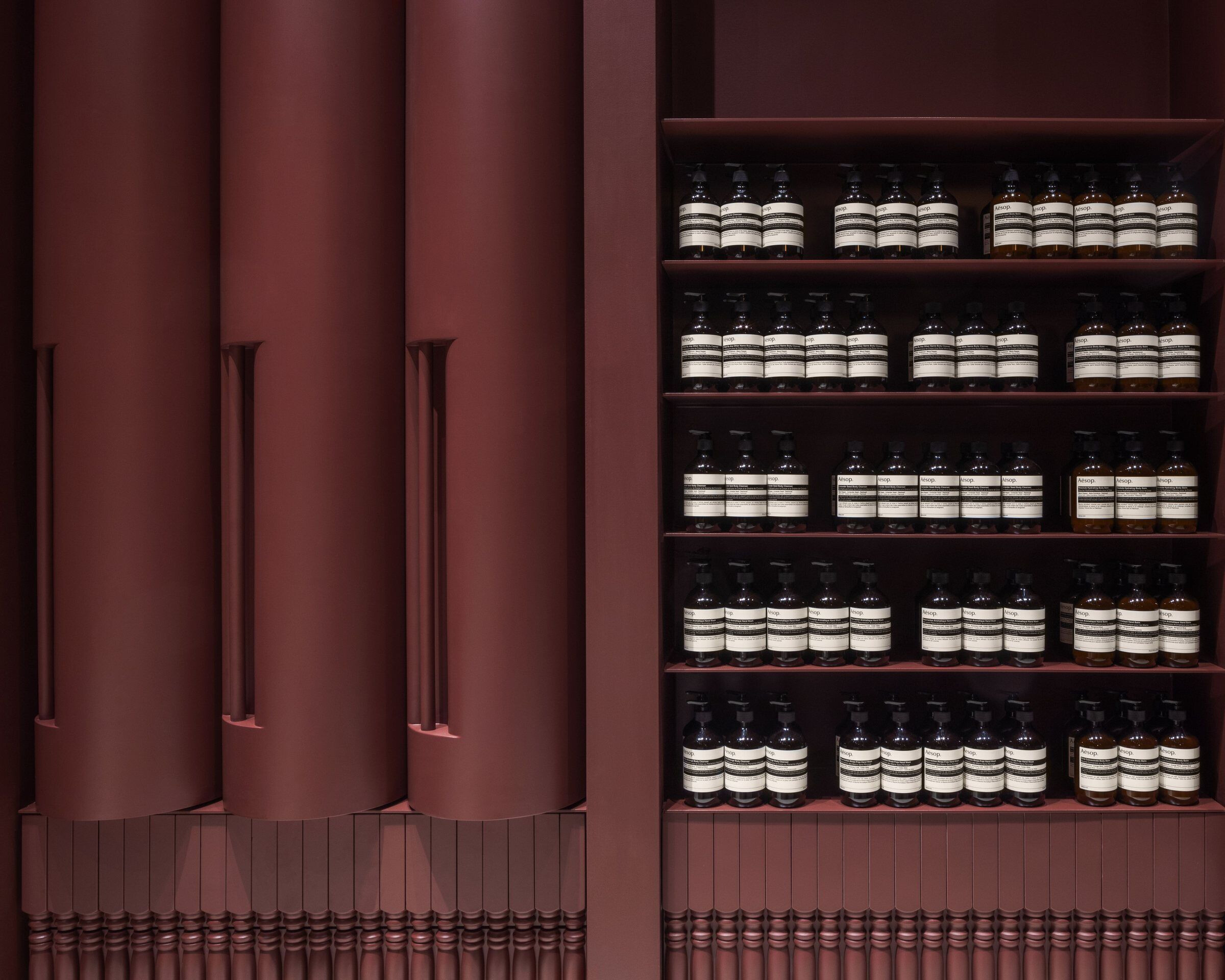 In contrast to the dark palette, white epoxy flooring, white counters, and the signature black and white bottles of Aesop strike a visual balance. A trio of imposing pale white cylinders set into the wall house the store's expanding library of aromas. Seating and furniture blend in with the colour of walls and ceiling, allowing the counters for testing beauty products to stand out.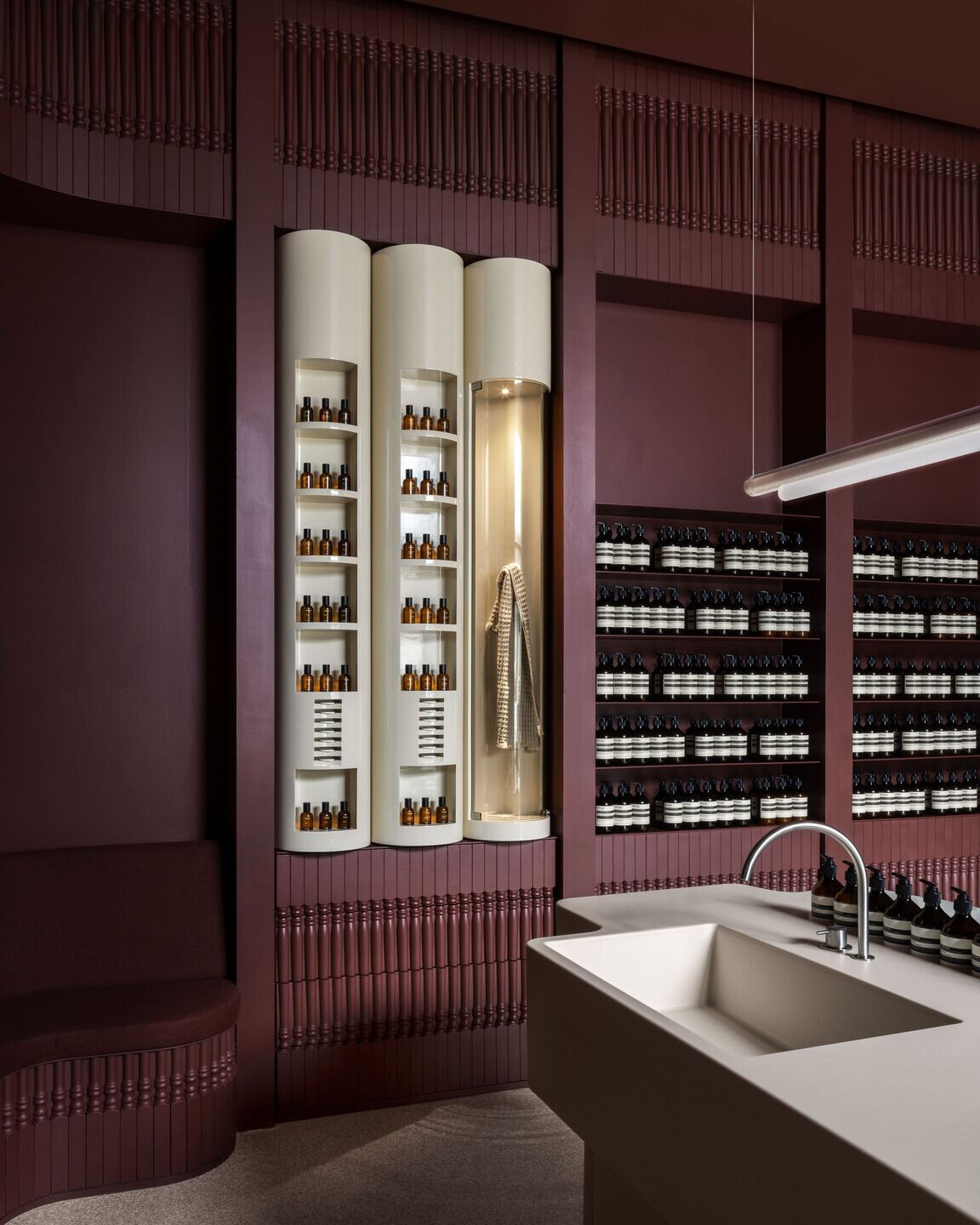 A thin metal light fixture hovers horizontally above the central counter, focusing light on the long countertop, which also doubles as a tea station. Reminiscent of bustling town squares, the counters create smaller places to congregate within the larger space.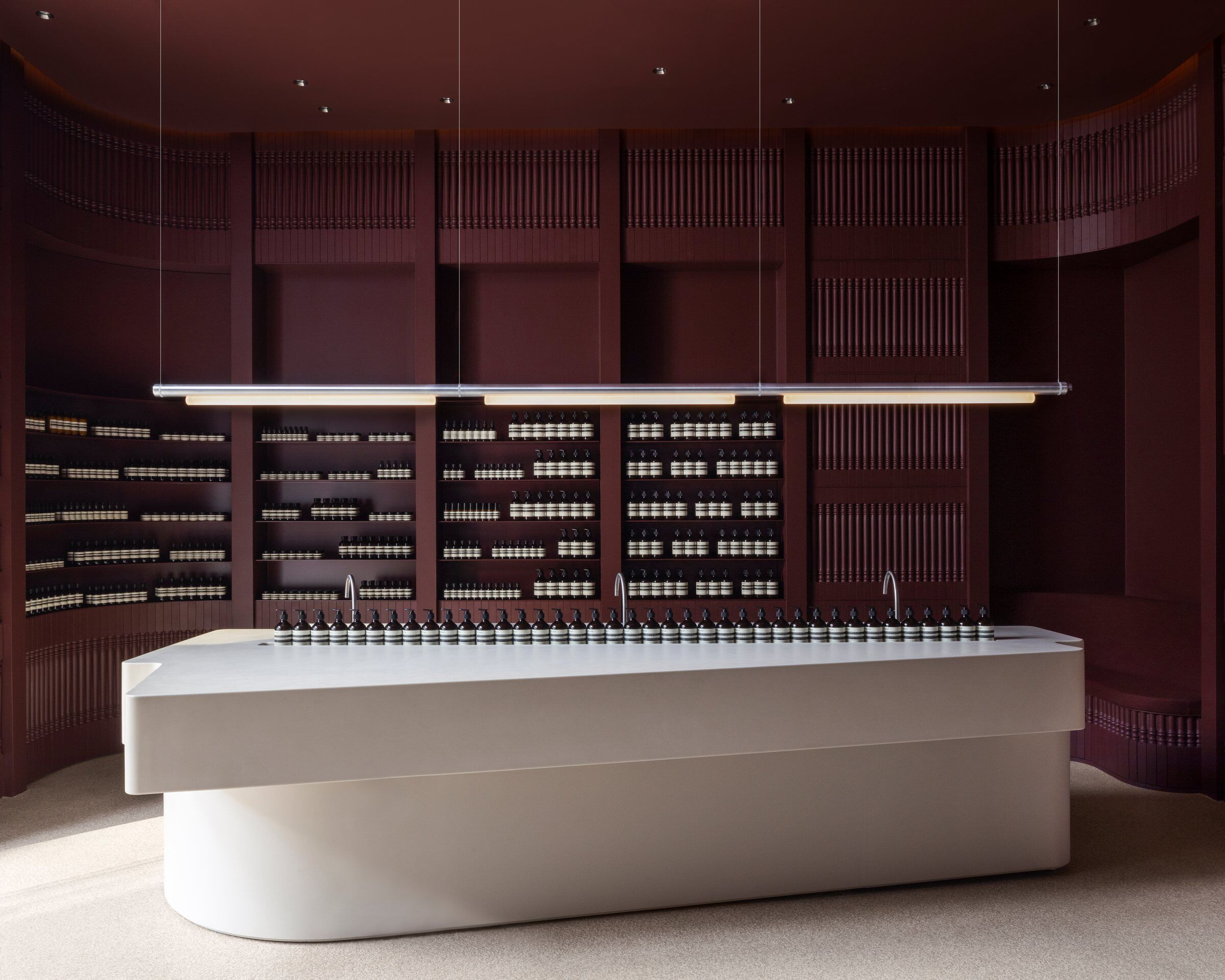 Therefore, the luxurious interplay of materiality, light, colours, fragrances, nooks and surfaces exhibit sheer elegance while redefining retail design as a more intimate and personal experience.