In a quiet residential area of Seochon, Seoul, the Ogindan Dandan House by SML sits at the edge of a mountain ridge and prominently above a busy road, showcasing the home's stature from its east, west, and south elevations.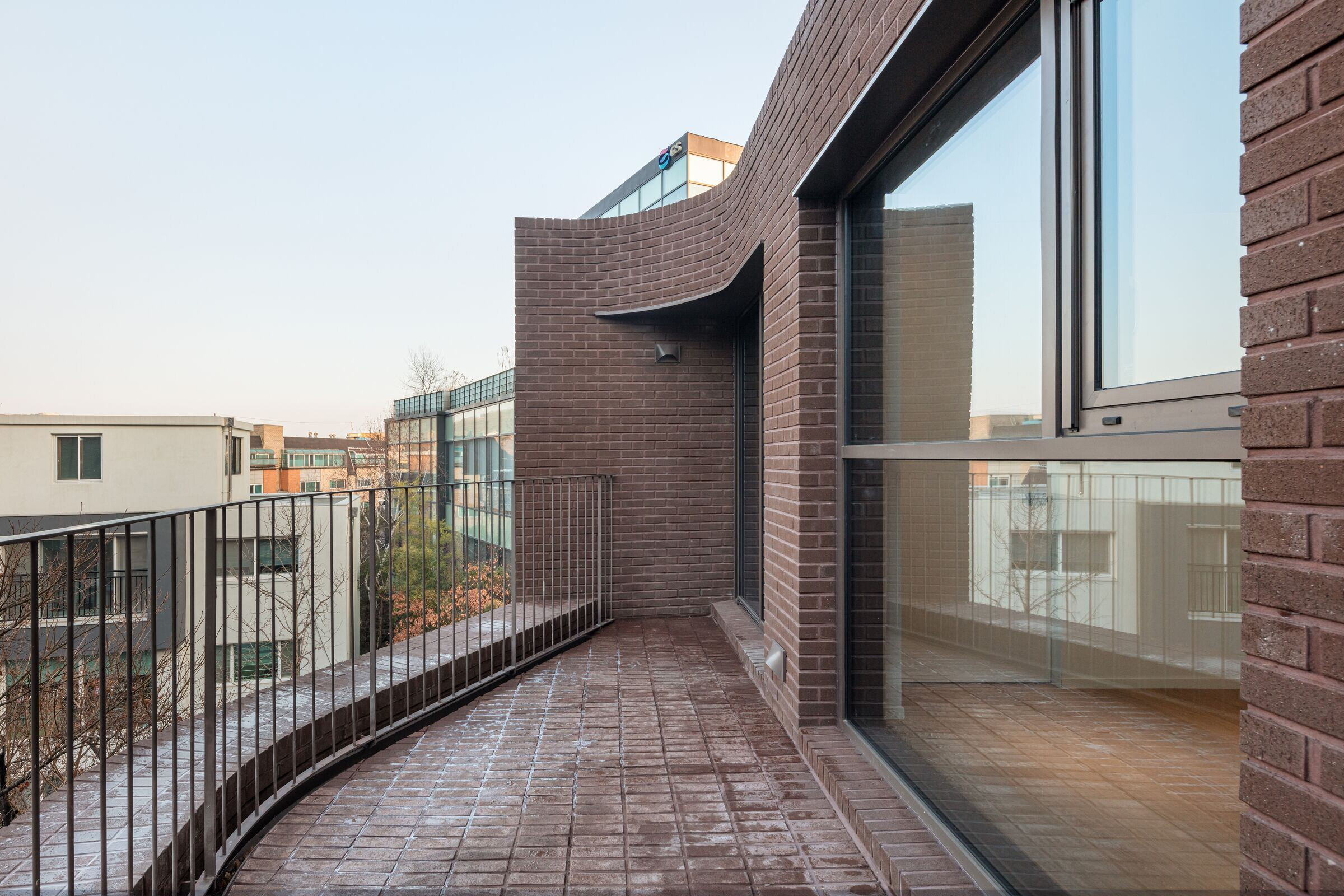 When viewed from the east, the house sits above a retaining wall adjacent to the main road. Views to the south are to the distant Namsan Mountain, while to the north are views of Bukaksan Mountain and Cheong Wa Dae. These site conditions are key to the ultimate appearance of the home and its internal space planning.
The client wished for a home with a spatial arrangement that can accommodate different generations of the client's family so that each generation can live independently on each floor. As such, a combination of rooms with an adjacent exterior area provides three independent feeling floors and the outward visual result of a house stacked in layers.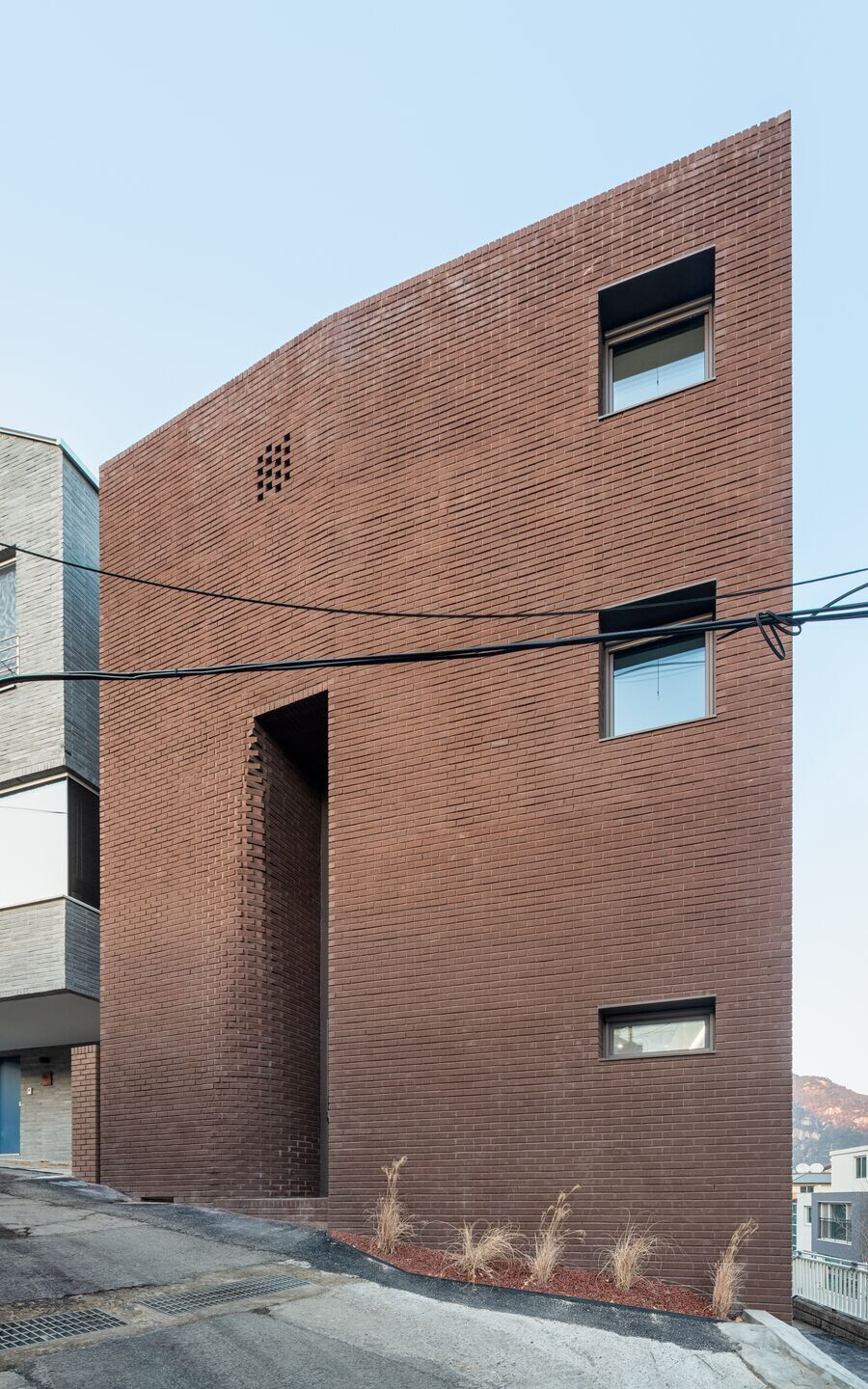 With a large window in the direction of the patio on each floor, the interior extends to the outer part of the house, making interior areas feel more spacious. For example, in a study room intended for the retired parents of the client, changing scenery outside the space fills the room with colour. At the same time, windows are carefully positioned to afford privacy. Inside, exposed concrete walls extend from the first-floor living room, along the stairwell, and up to the third floor.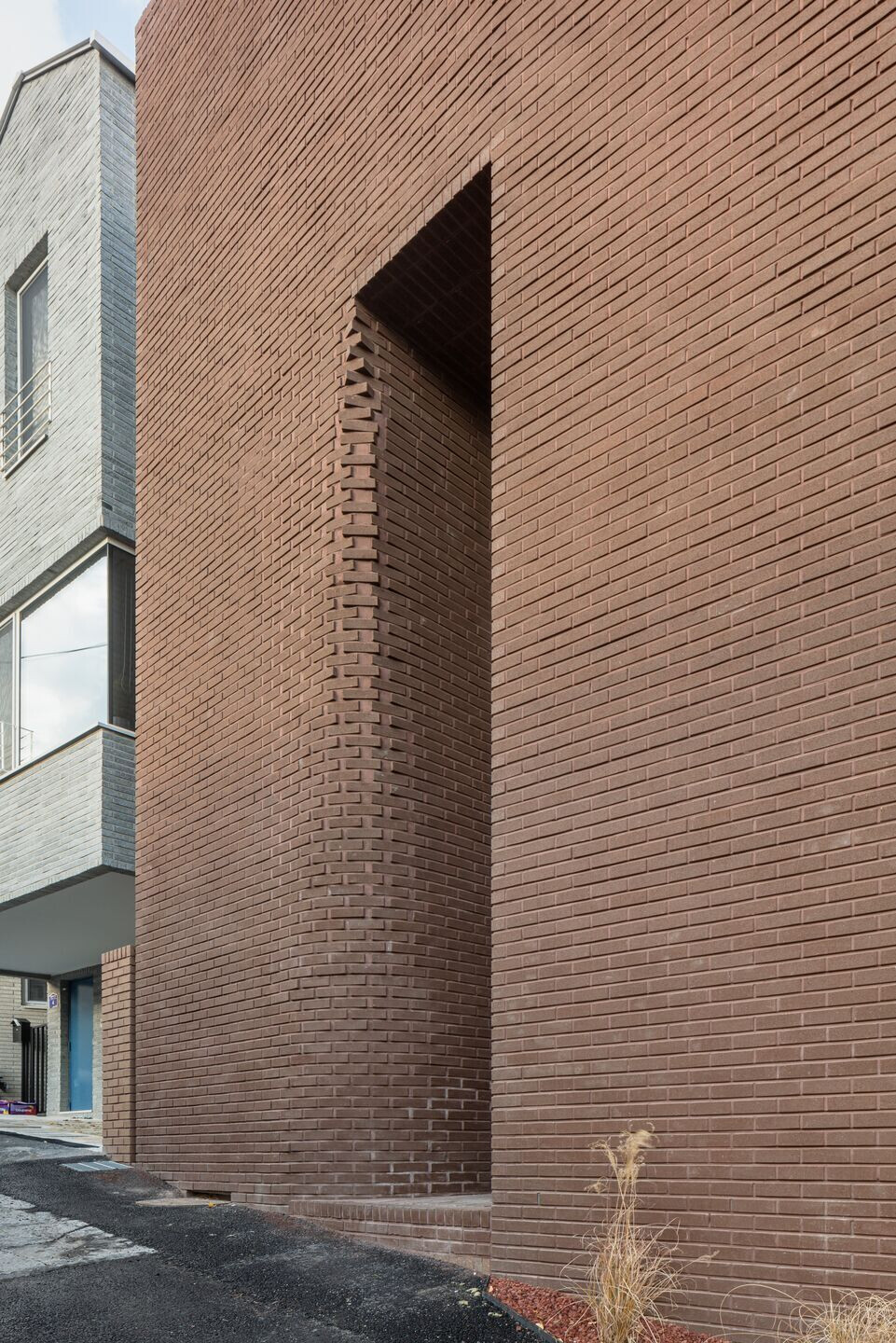 The exterior wall to the right side of the expansive balconies stands vertically while the surface on the left is smoothly curing. The bricks of the curved surface feature different angles and positions as they move from the ground level to the ceiling surface.
The entry to the house is located off the south side. Slightly widened doors were designed with the solid surface nature of the house in mind, with the entrance seeming to mouth a relaxing smile toward the world outside.