At 62 storeys, Zaha Hadid's first and final US residential skyscraper, One Thousand Museum, adds a strongly identifiable exoskeleton profile to the Miami skyline. The profiles, made from reinforced concrete imported from Dubai make possible generous organic forms, including heart-shaped vistas at pool level.
One of 2019's most anticipated buildings, One Thousand Museum will this summer release a curated collection of turnkey residences from international design houses such as Artefacto, B&B Italia, Roche Bobois, Meridiani and Luxury Living Group.
The structural exoskeleton was completed in 26 months. In August 2015 the project broke ground, requiring 1000 trucks and 10,000 cubic yards of concrete being poured to create the foundation.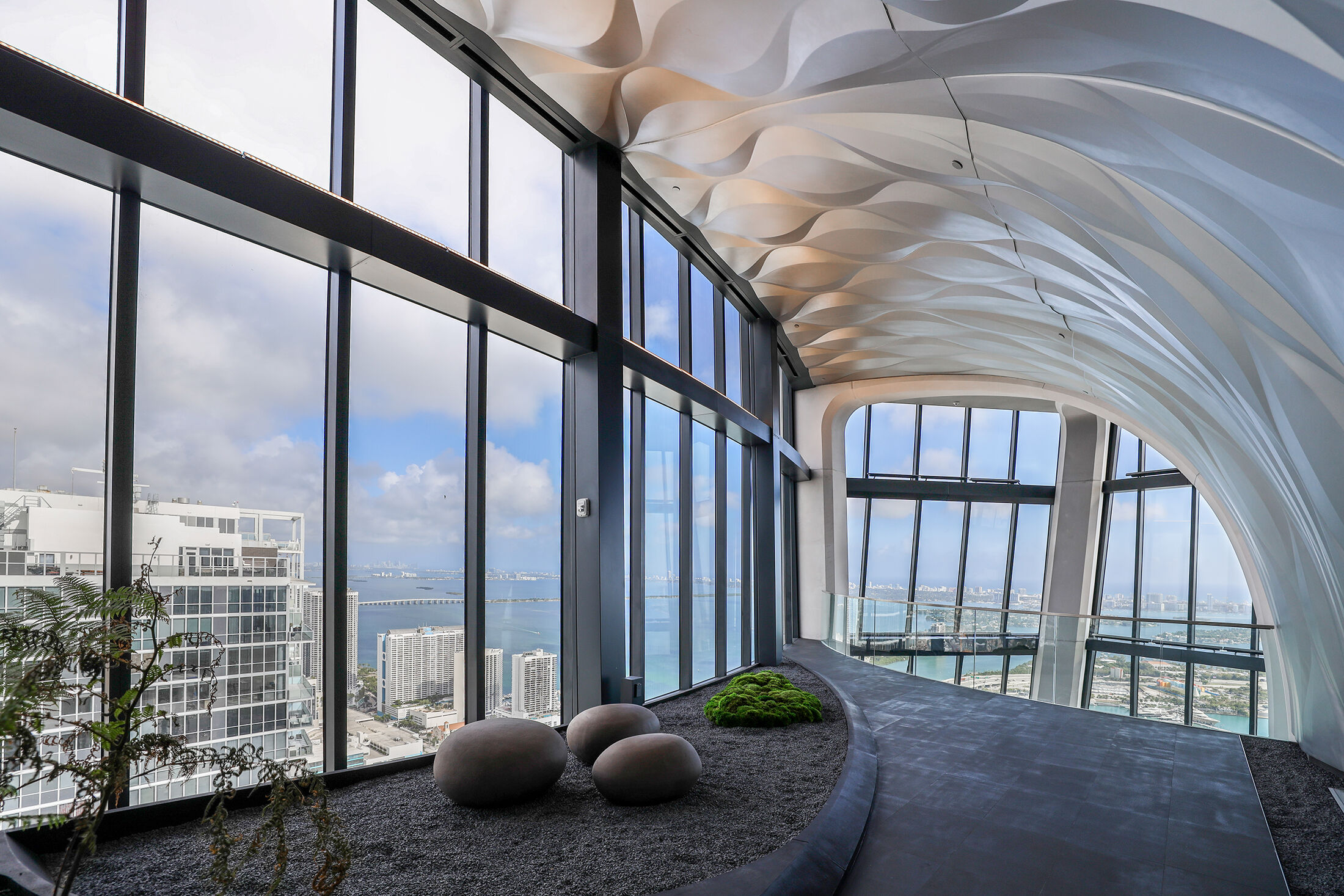 On average, one floor was poured and completed every eight days. By November 2016, the columns split for the first time at level 24. By May 2017 the structure had reached the 45th floor and by January 2018 the structure reached its peak level on the 62nd floor.