In Pully Switzerland, near Lausanne and Lake Geneva, this new residential building by LOCALARCHITECTURE houses three apartments, including a triplex apartment for the owner. Distinctive and autonomous, the ovoid form favours south-facing living rooms with views towards the lake.
Sectional organization is key to the design. The rear section of each apartment accommodates the bedrooms, where the ceiling height is minimized. By contrast, the living rooms are generously sized, with views over Lake Geneva. Several steps separate the living area from the sleeping area, allowing for the differing internal ceiling heights and a sense of separation, but also ultimately accommodating a service floor for a hot tub on the penthouse terrace.
Due to the constraints of the site, a conventional central circulation with rooms on either side was not achievable. Instead, a staircase extends along the length of the façade. This strategy frees up surface area on each floor and allows for storage space under the sloping ceiling within the apartments.
The building shape is rationally constructed with a bespoke load-bearing structure. The concrete skeleton is distinguishable on the façade, its prefabricated vertical elements with their trapezoidal profiles creating a play of light and shadow that accentuates the curving nature of the form. The sand-like finish is subtle and neutral. The outer ends of the floor slabs, which were cast in place, are finished in the same manner.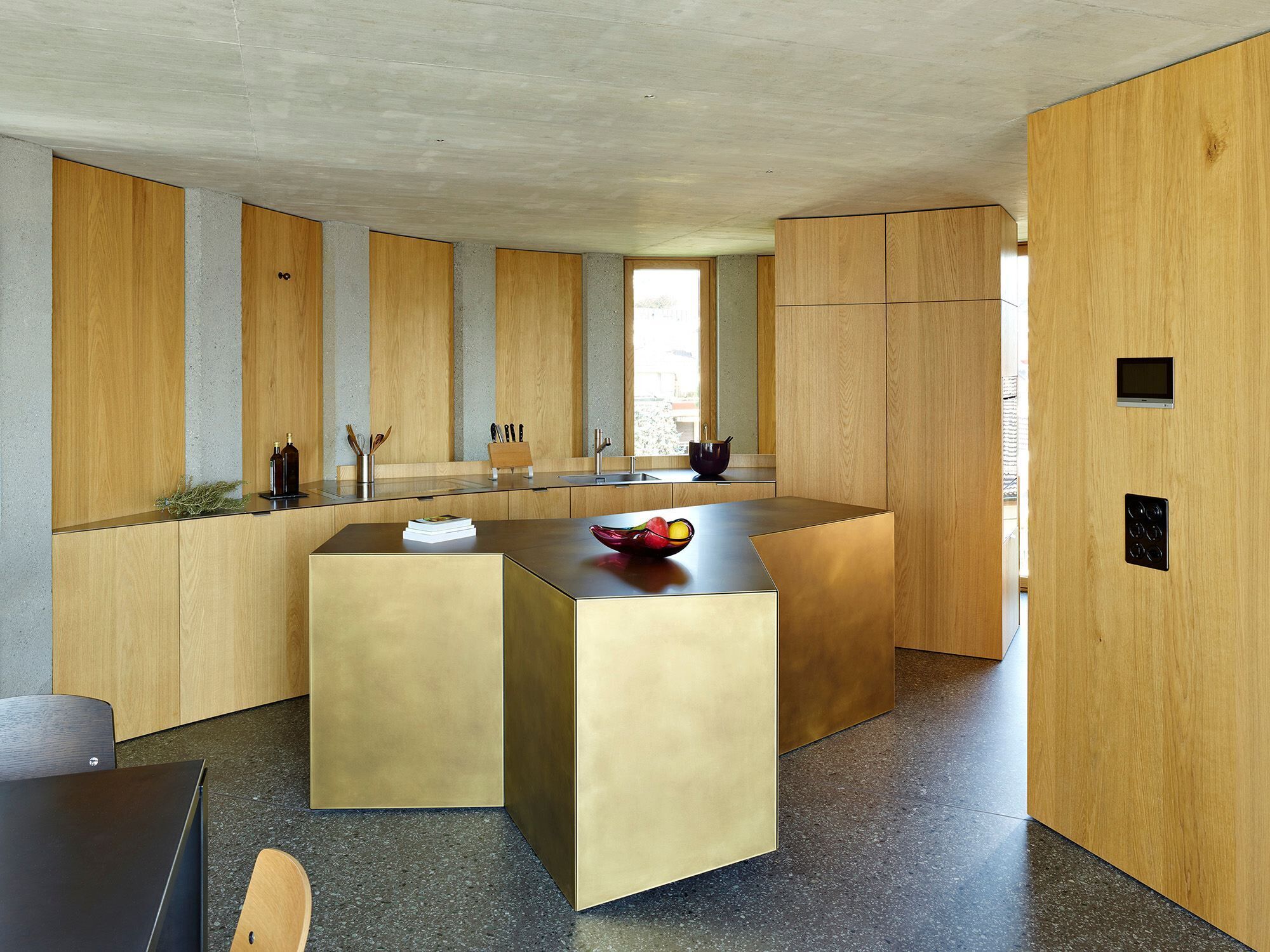 Internally, raw exposed concrete is widely employed with traditional formwork using planks applied to internal load-bearing and partition walls. Precise, bespoke cabinetmaking lends structure to the spaces and responds to the curving walls.
From exterior to interior, this concept has a specificity that makes it highly distinctive.