Set within the East Tai Lake ecological tourism resort in Wujiang, Suzhou, Jiangsu province, the audio bookstore designed by Parallect Design blends local characteristics with the existing structure to strengthen the cultural theme design and planning.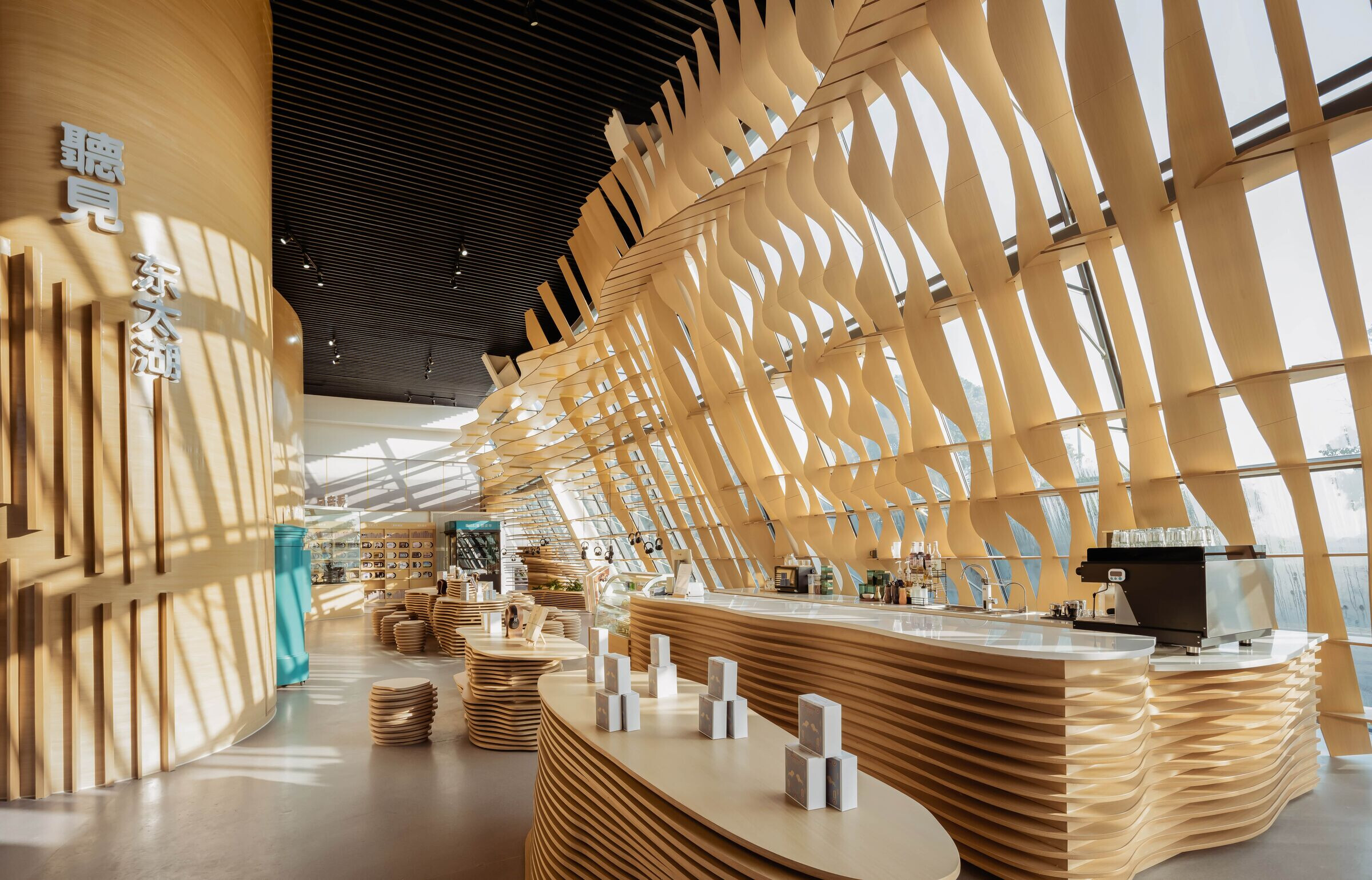 The audio bookstore is a physical platform delineating the stories and cultural landscape of the East Tai Himalayan Lake. The project comprises a technology-based exhibition hall and a "Hui" living room, separated by a large sand table. The austere feel of technology is balanced by the warm wood grain and the rich environment of cultural stories.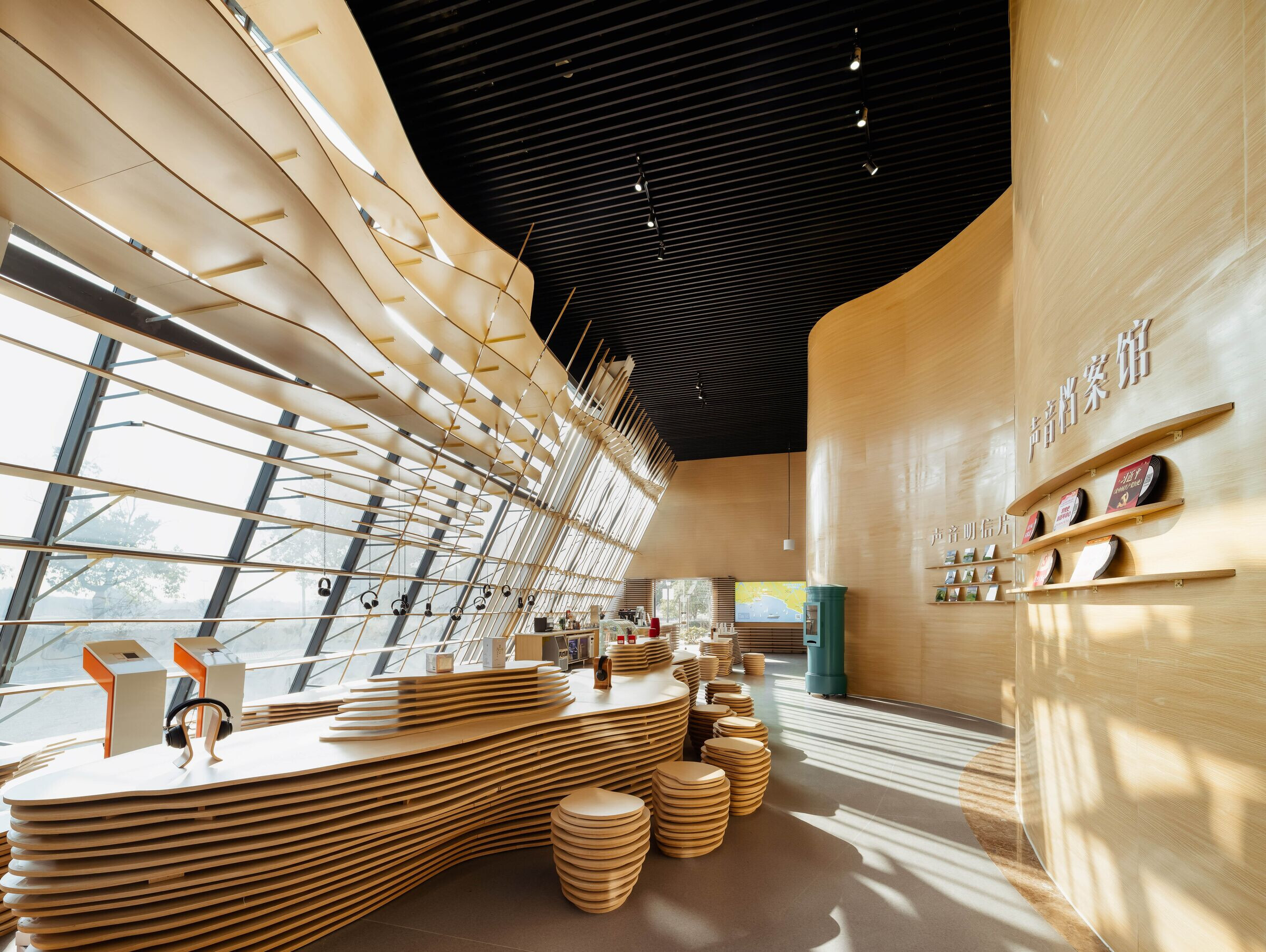 The design concept takes inspiration from the flowing ripples of lake bay. An amalgamation of waves and curvy lines completes the exhibition space. The hall consists of a circular part which functions as a small sound creation theatre with a movable screen area and a large chamber outside comprising an entrance bar, an audio library, a lounge area, and a cultural creation showcase.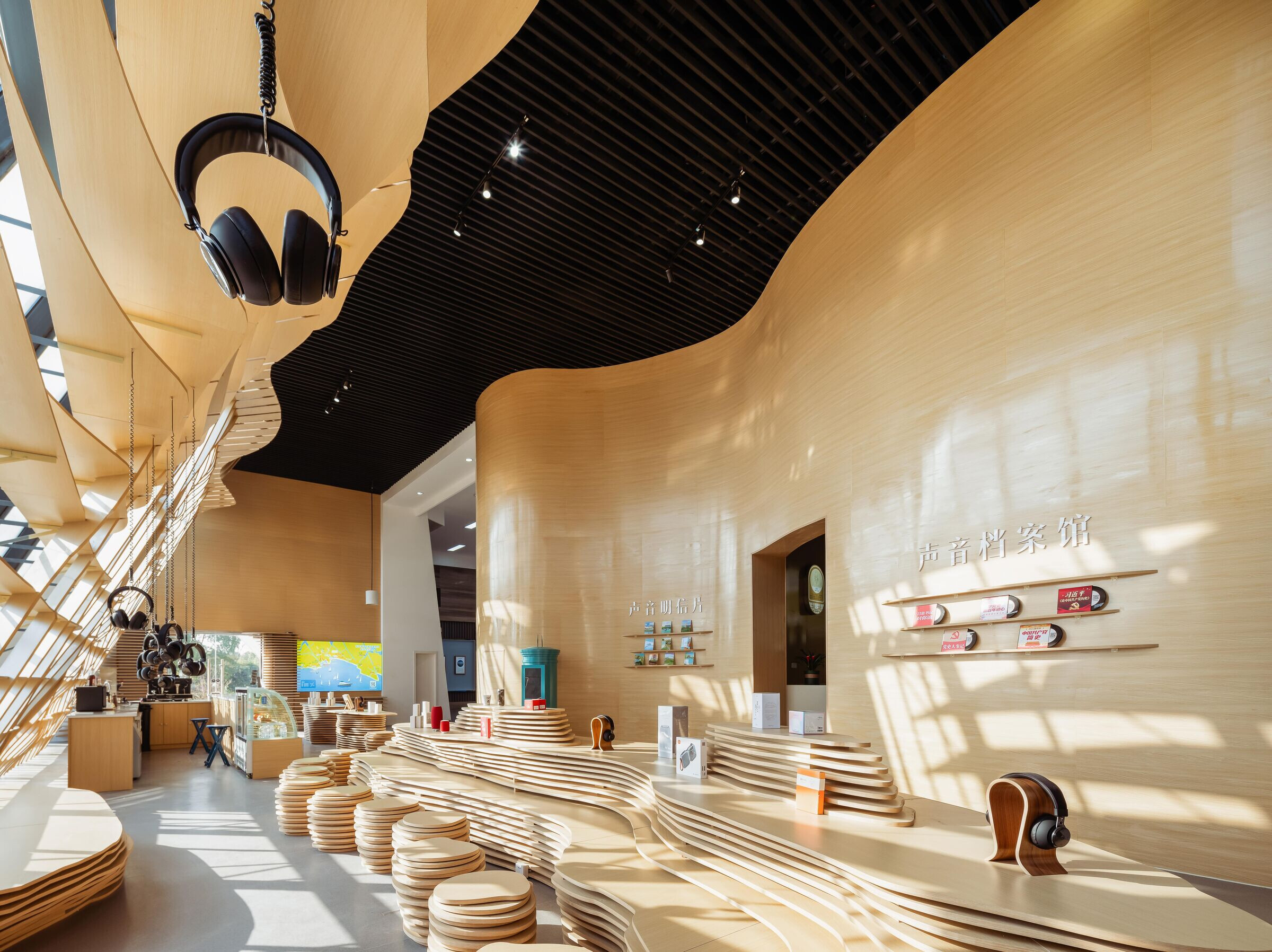 The various spaces flow into one another, creating a sense of movement and encouraging visitors to meander through the area. The entrance bar features a ripple grille with a built-in display function to adapt to the sloping facade of the building.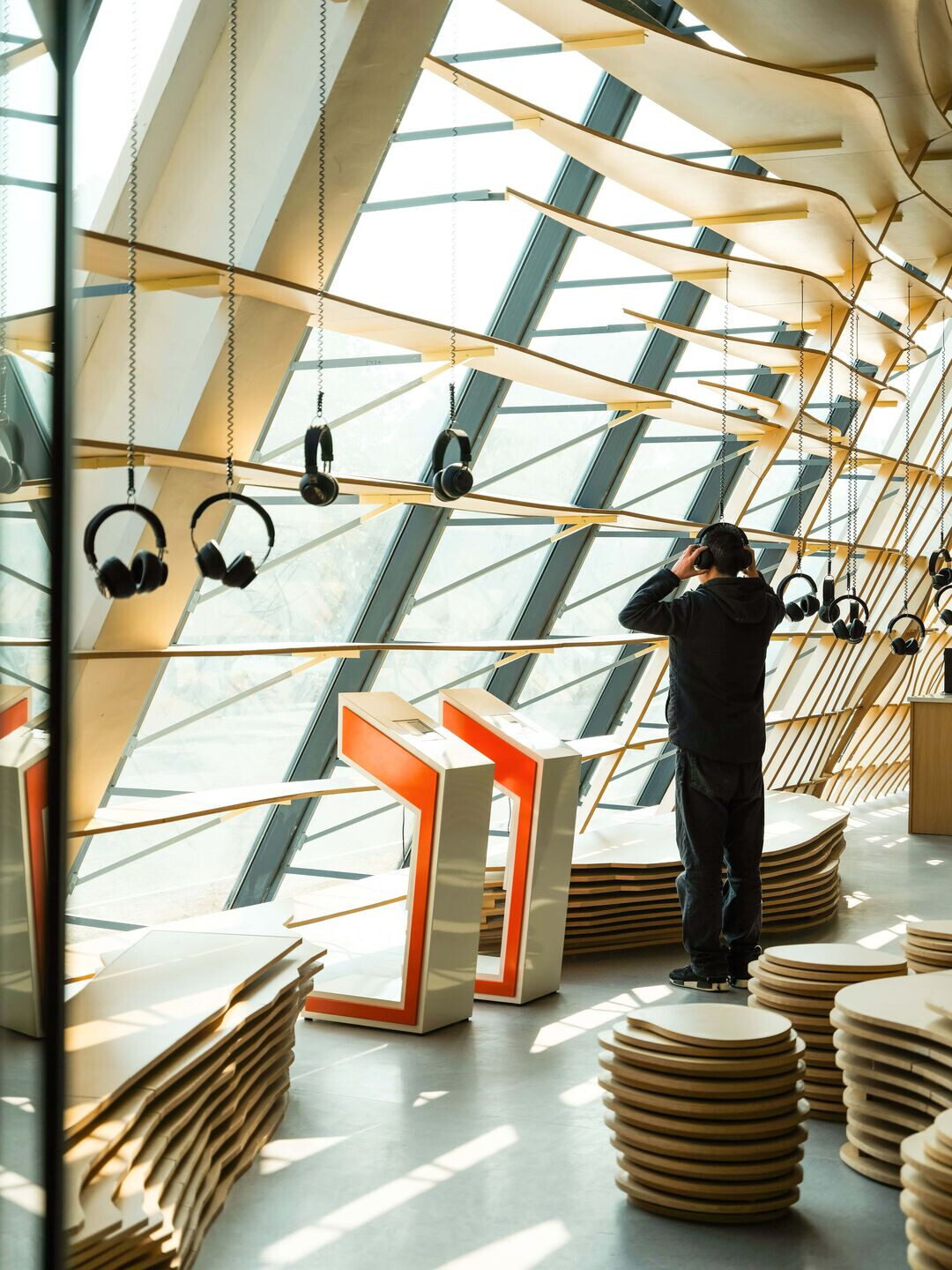 The element of water forms the foundation of the design, creating an organic space made of rippling grilles. The main hall showcases several multi-functional tables that can be used as seating, a tabletop, and a display.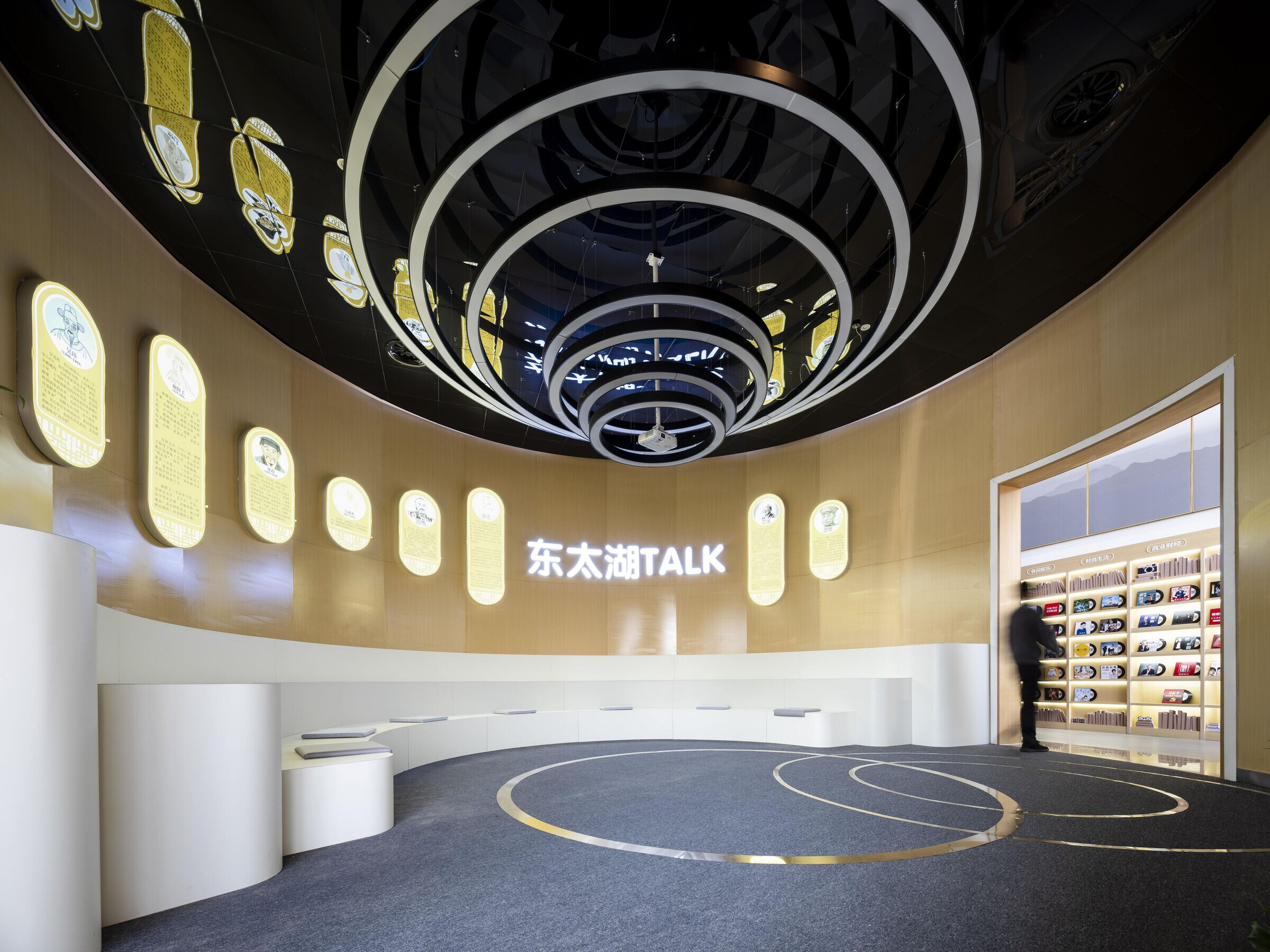 Therefore, every design detail echoes the visual and auditory experience of the lake, from the audio-visual creations to the bespoke product displays.