Nestled in the Tuscan countryside, the new Fendi Factory in Bagno a Ripoli is a masterpiece of Milan-based architecture firm Piuarch and the luxury label. The hills and greenery of Tuscany provide a picturesque setting for the building, which maintains a low profile and humble appearance in the rich countryside.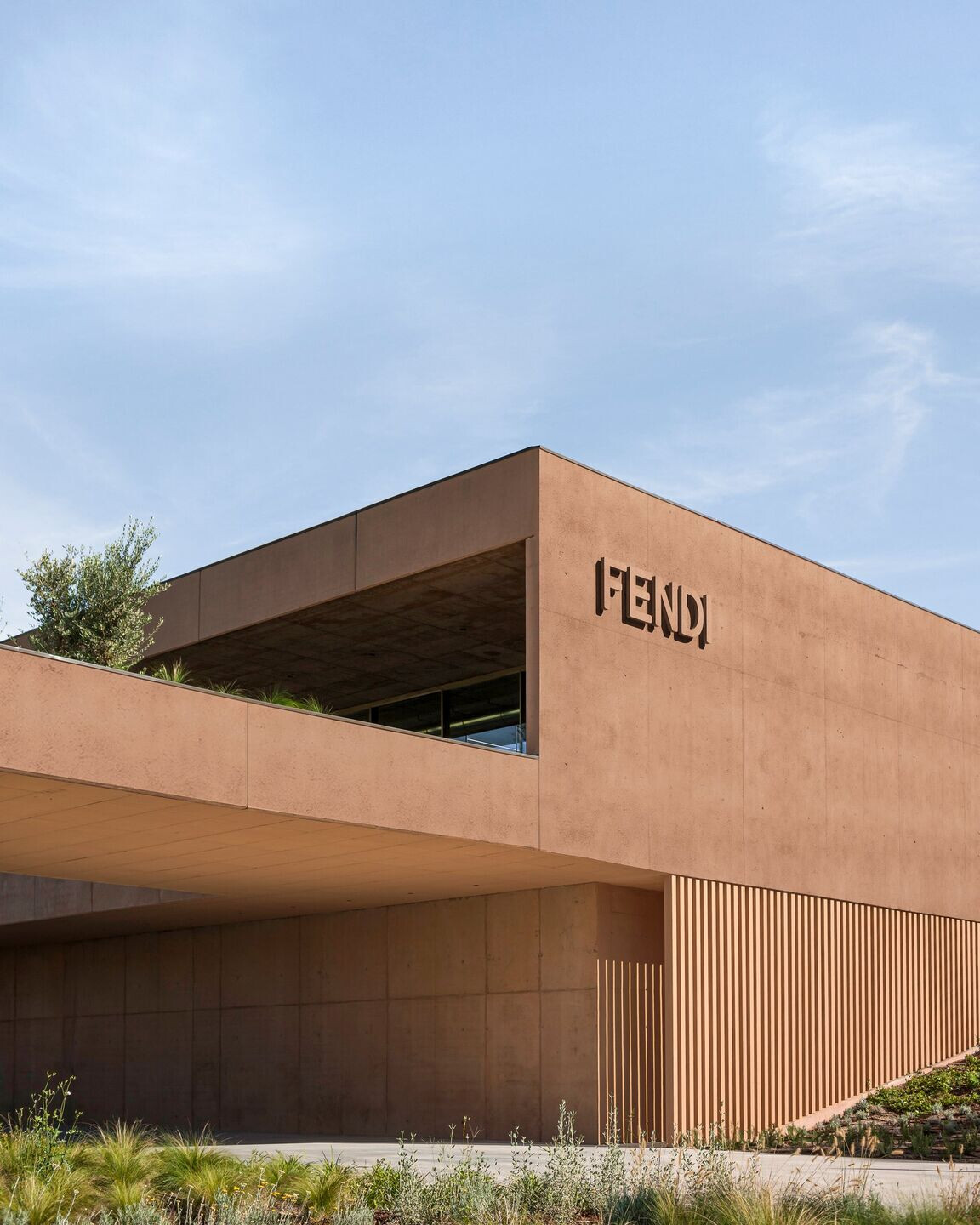 The project was conceived as an architectural landmark that integrates the excellence of the brand's ecological and aesthetic value. The result is a complex of about 14,000 square metres, designed around high-quality landscaping and cutting-edge energy efficiency.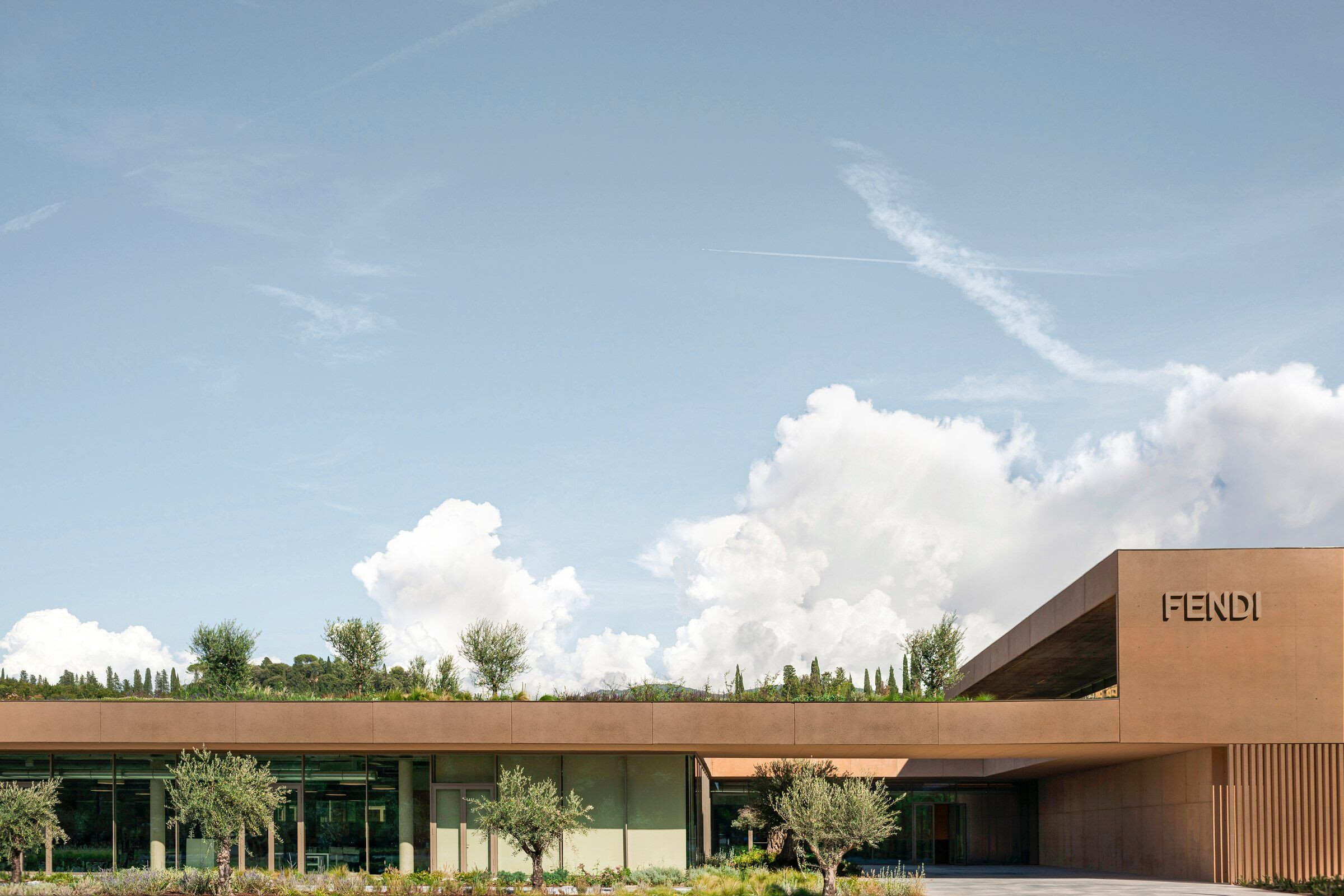 The building creates a free form that is inspired by the requirements of the production process, extending horizontally over one level where different functions combine into fluid channels that run horizontally through the site plan. Transparent walls act as a backbone between the rooms, visually merging the diverse uses while enticing individuals to wander around and interact.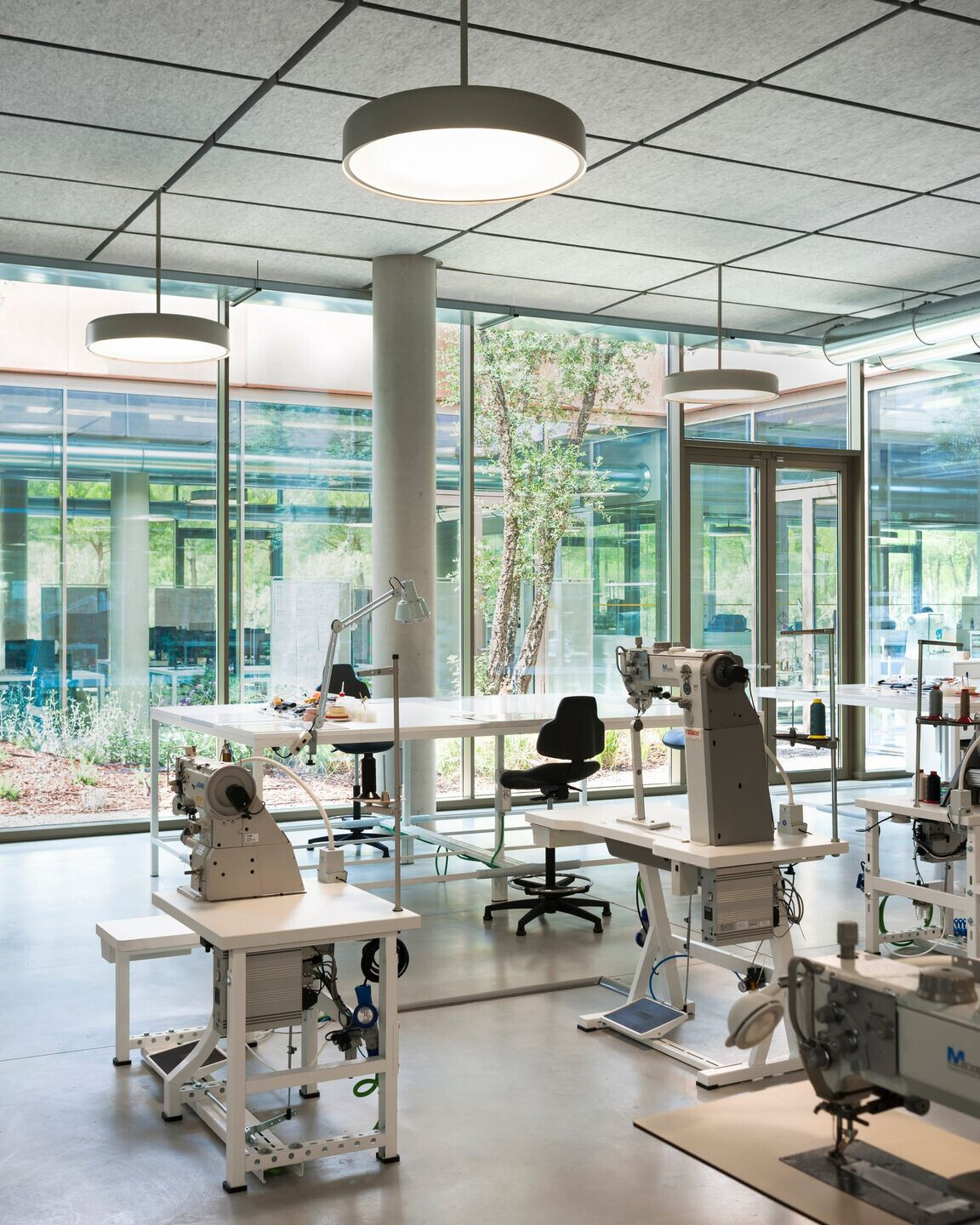 The building appears underground due to the landscaping decision of creating a continuous and extensive green roof that opens a dialogue between the architecture and its natural surroundings. The expansive roof garden serves not only an ecological but also a social and communal purpose by transforming into a welcoming area and a gathering place for the employees.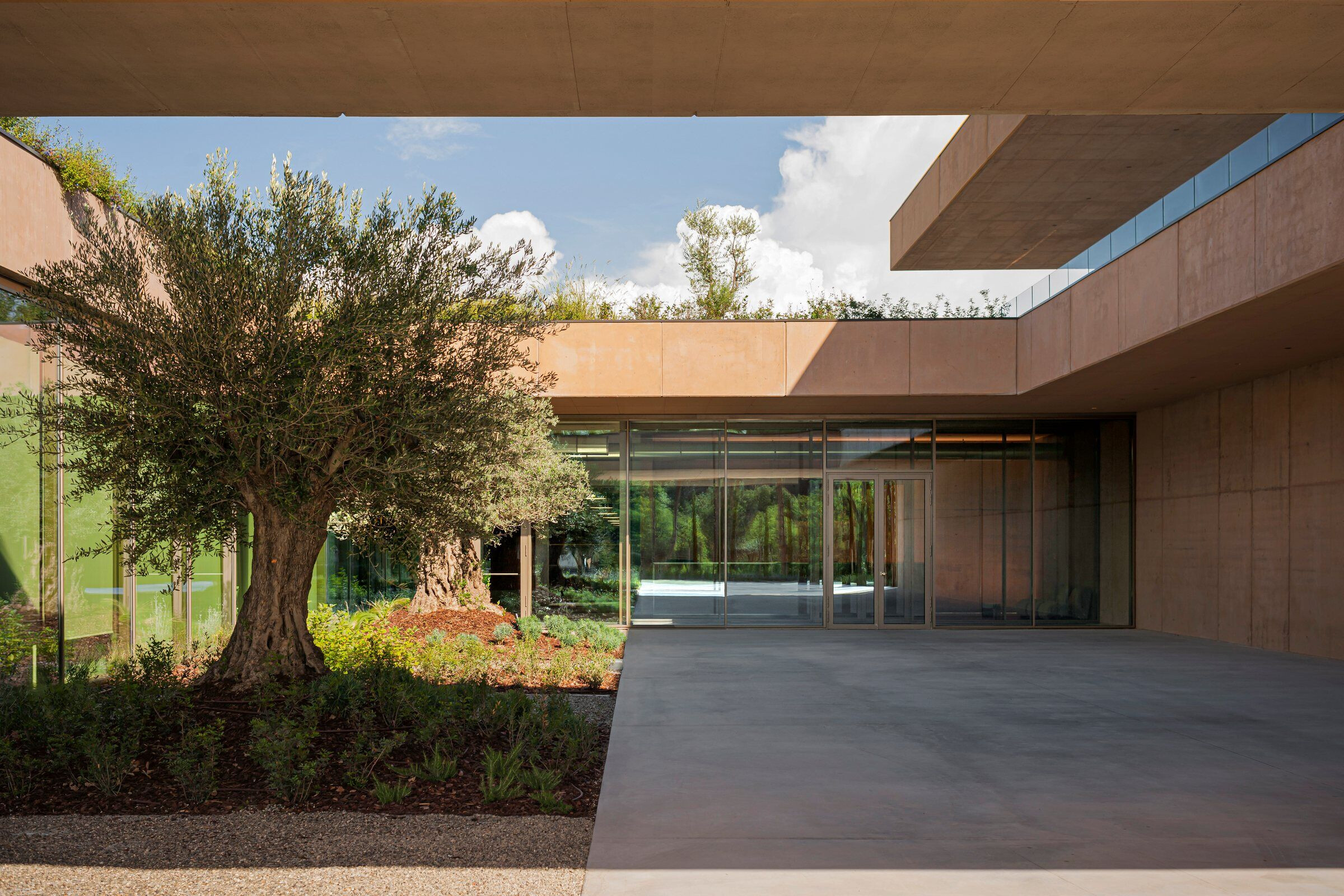 The design alters the entire site into a new and extended garden, from the green roof to the courtyards to the industrial park surrounding it, intending to improve the working spaces and reiterate the importance of our role towards the environment and society.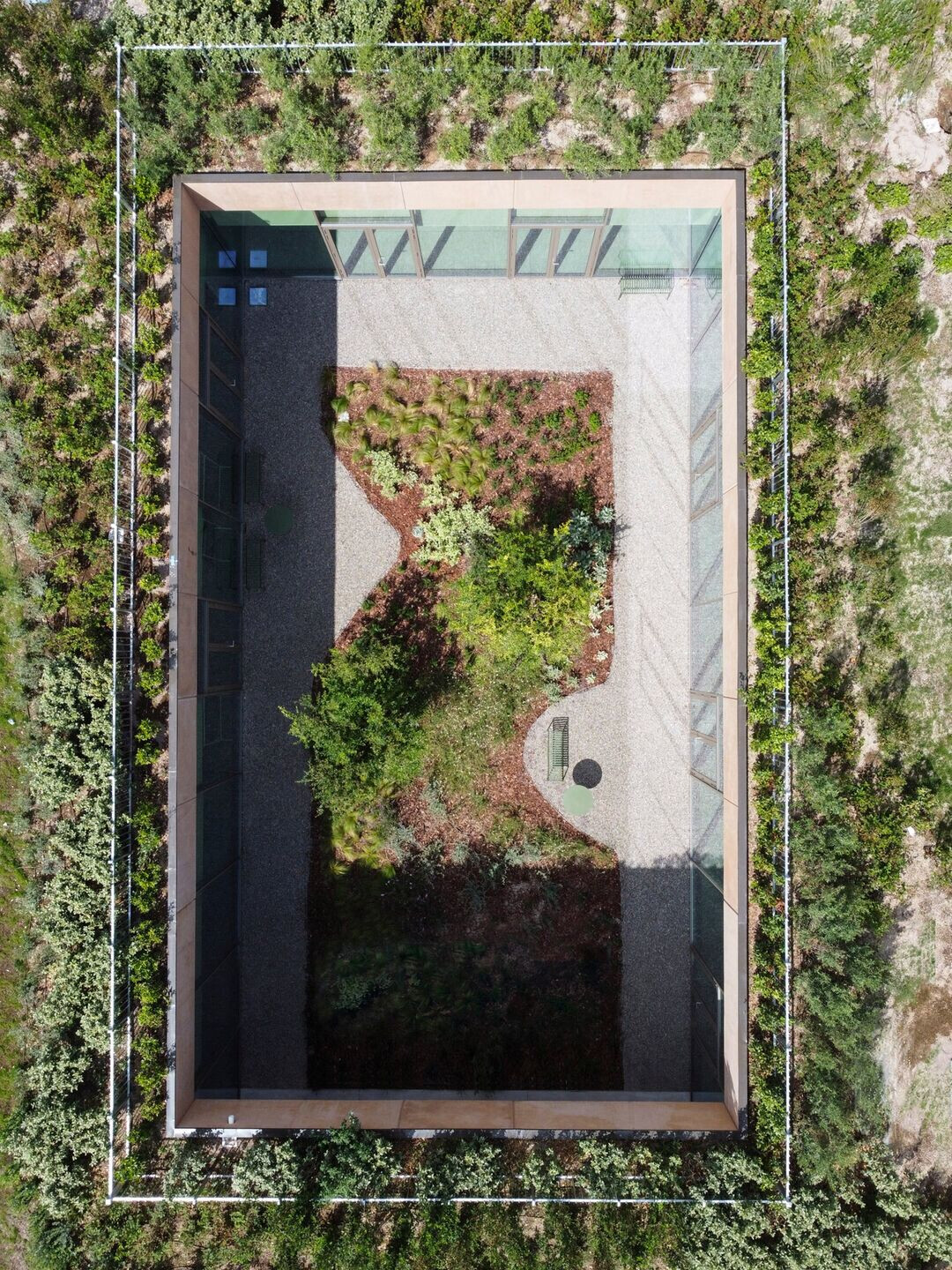 The project, therefore, communicates the identity and purpose of the new production site to the neighbourhood, ensuring a symbiotic relationship between the indoor and outdoor environments.