PLAT ASIA, a Beijing-based design studio, developed a two-storey pavilion abutting the banks of the Weihe River in Shaanxi, China, that invites people to relax and relish the surrounding panoramas.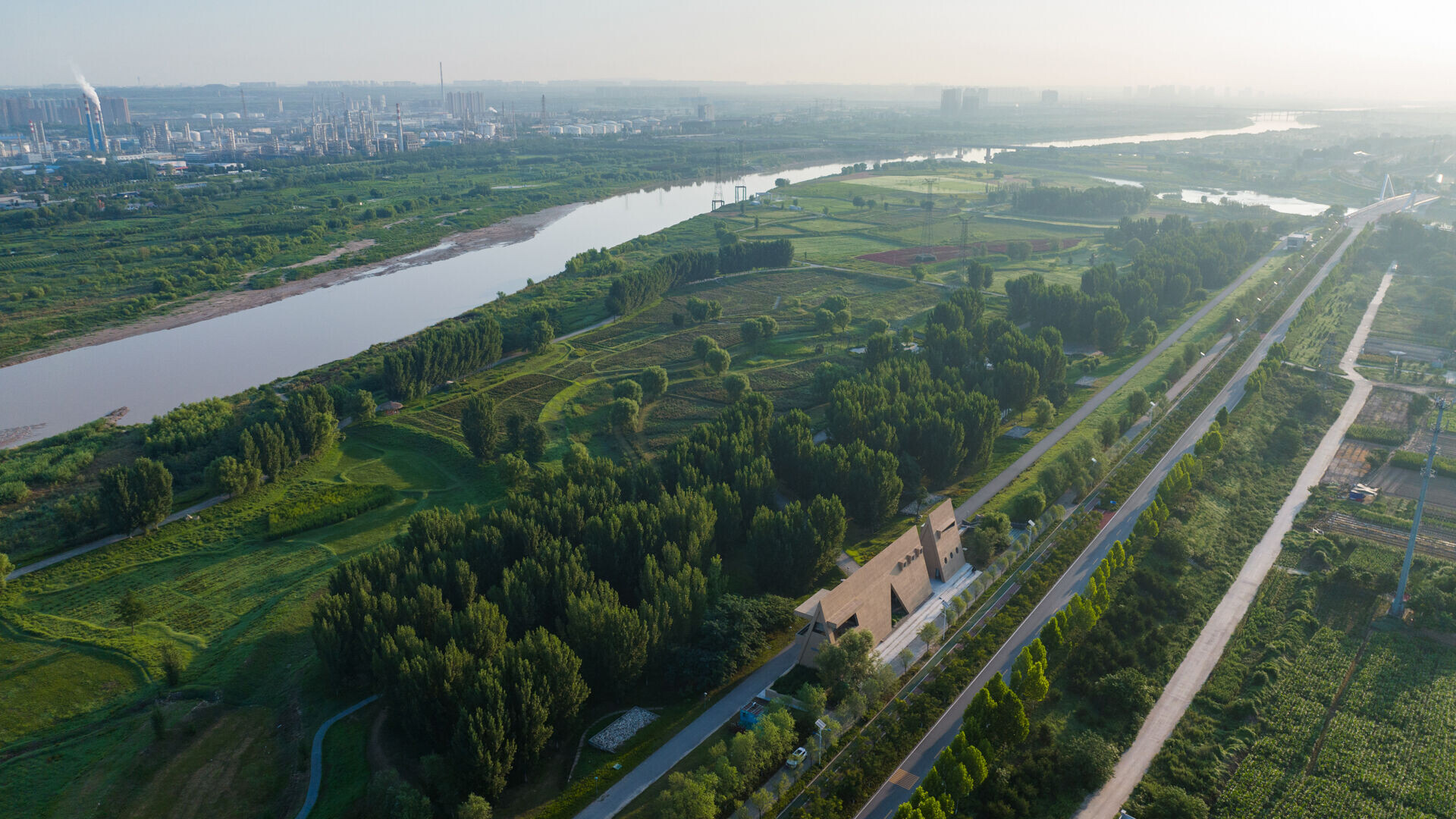 The river, the agricultural landscape, the highway, and the skyline stretched from north to south through the view frame and grilles form the basis of the design concept.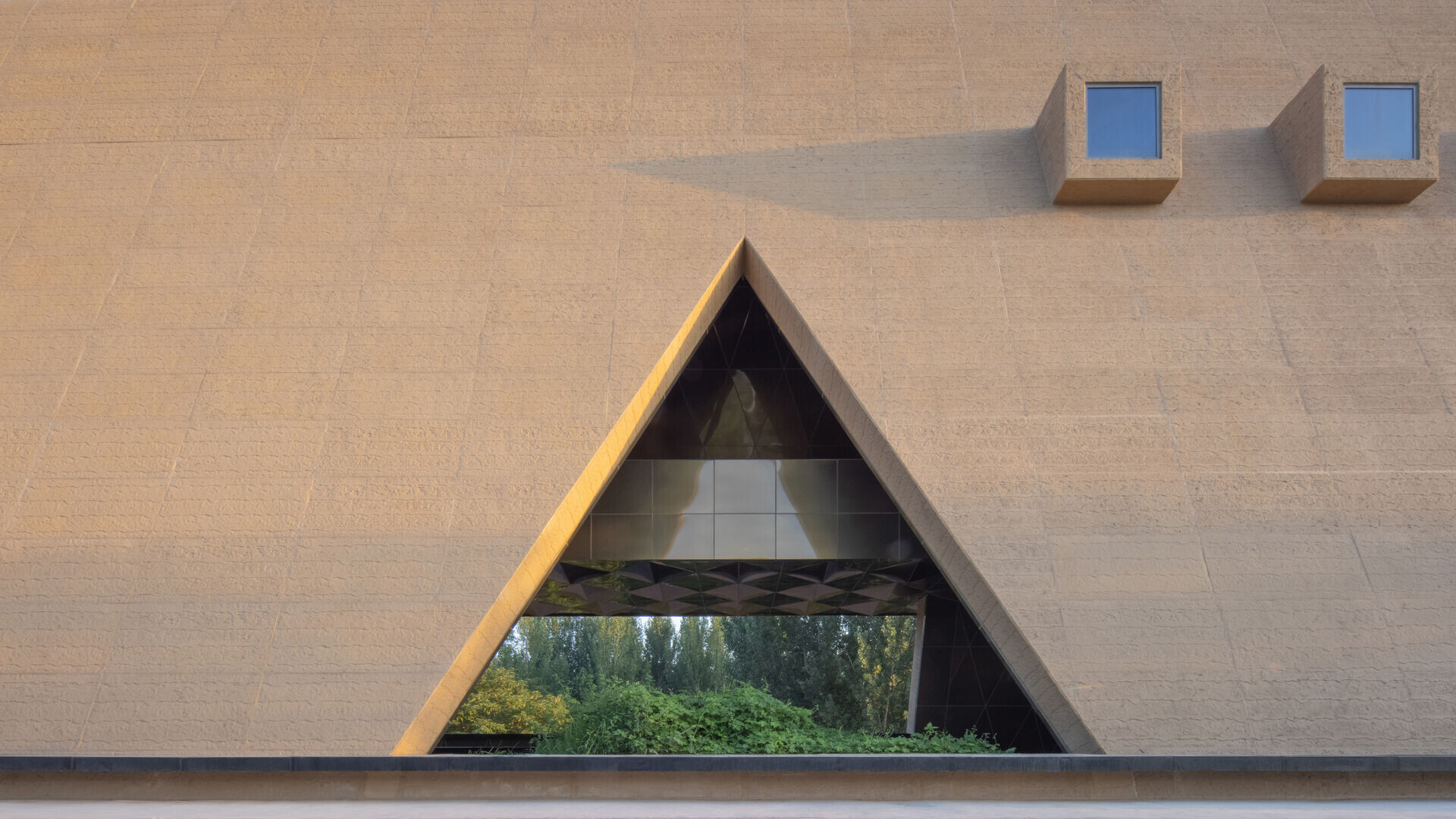 The structure emerges as a traditional sloping roof, interposed by understated geometrical openings, providing uninterrupted views of the horizon and blurring the lines between the outside and inside. The triangular form reveals primitiveness, reflected in a contemporary design expression.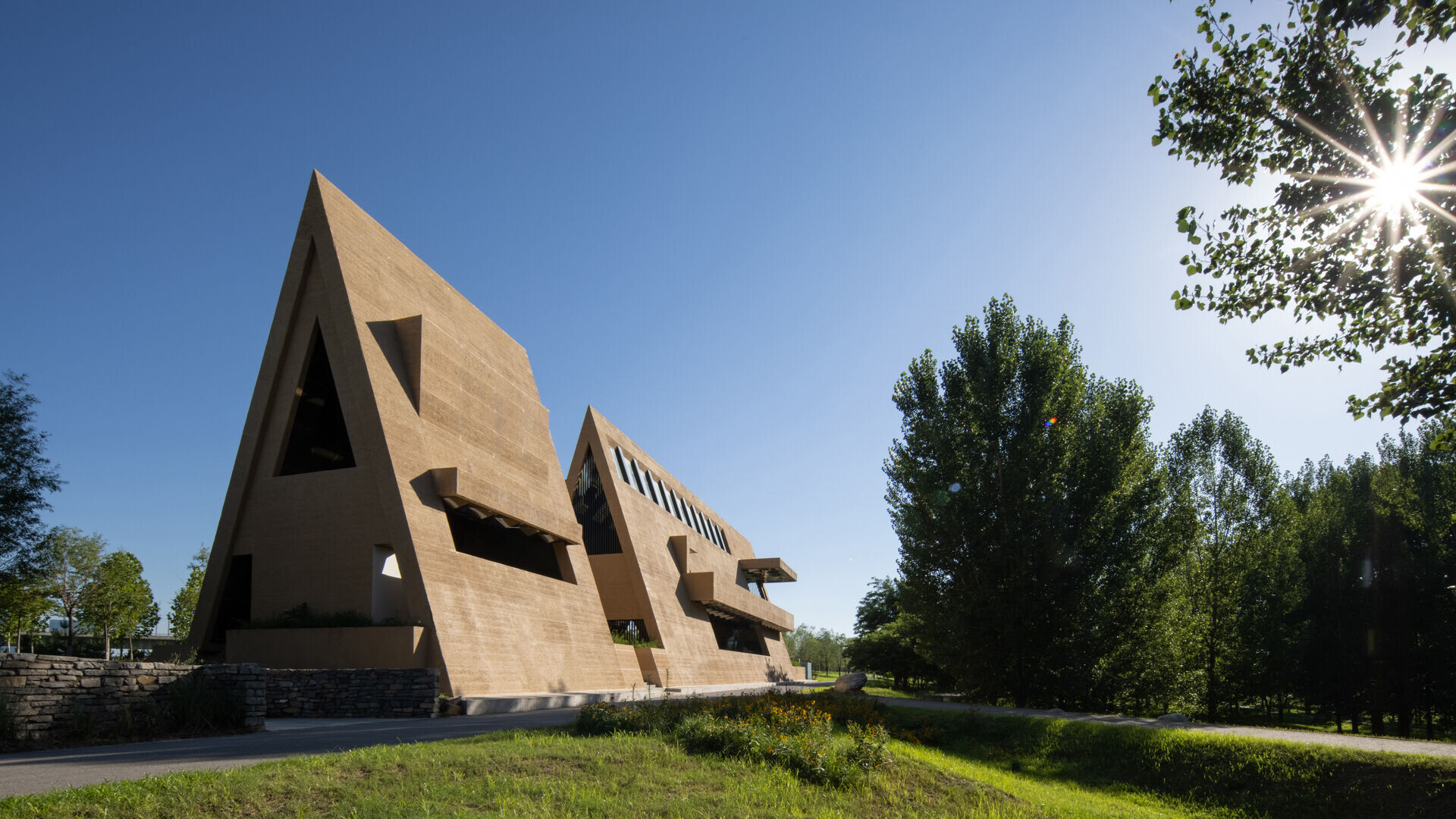 In response to the site context and landscape, the exterior façade features panelling in a rammed earth texture while the interior is wrapped in copper plates, mirroring the endless scenery, further diminishing the boundaries of the structure.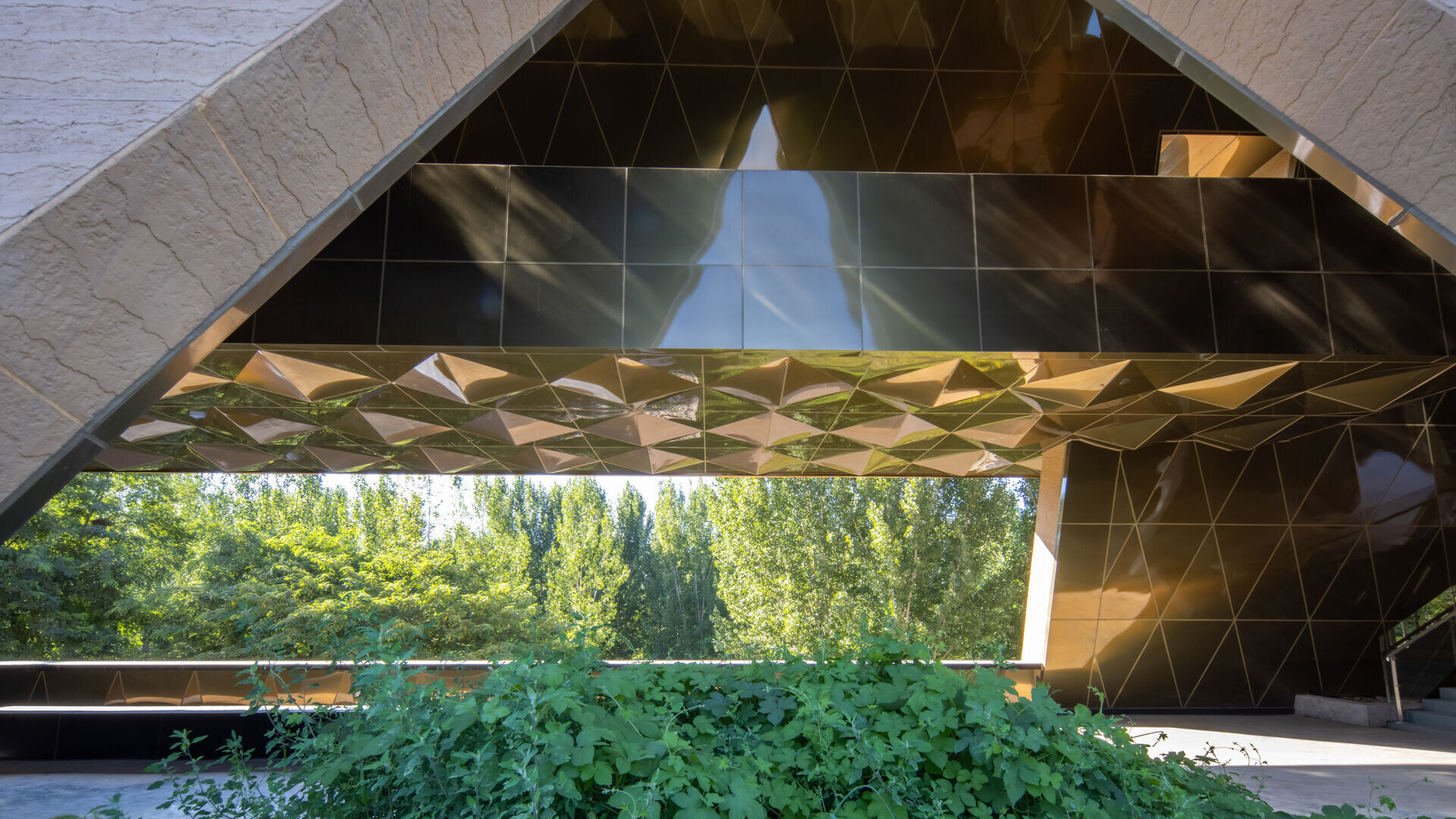 The design not only seeks to maximize the textural experience, but also conforms to thermal, ventilation, and lighting sustainability principles for minimal long-term maintenance, owing to the abundant openings that puncture the solid surface.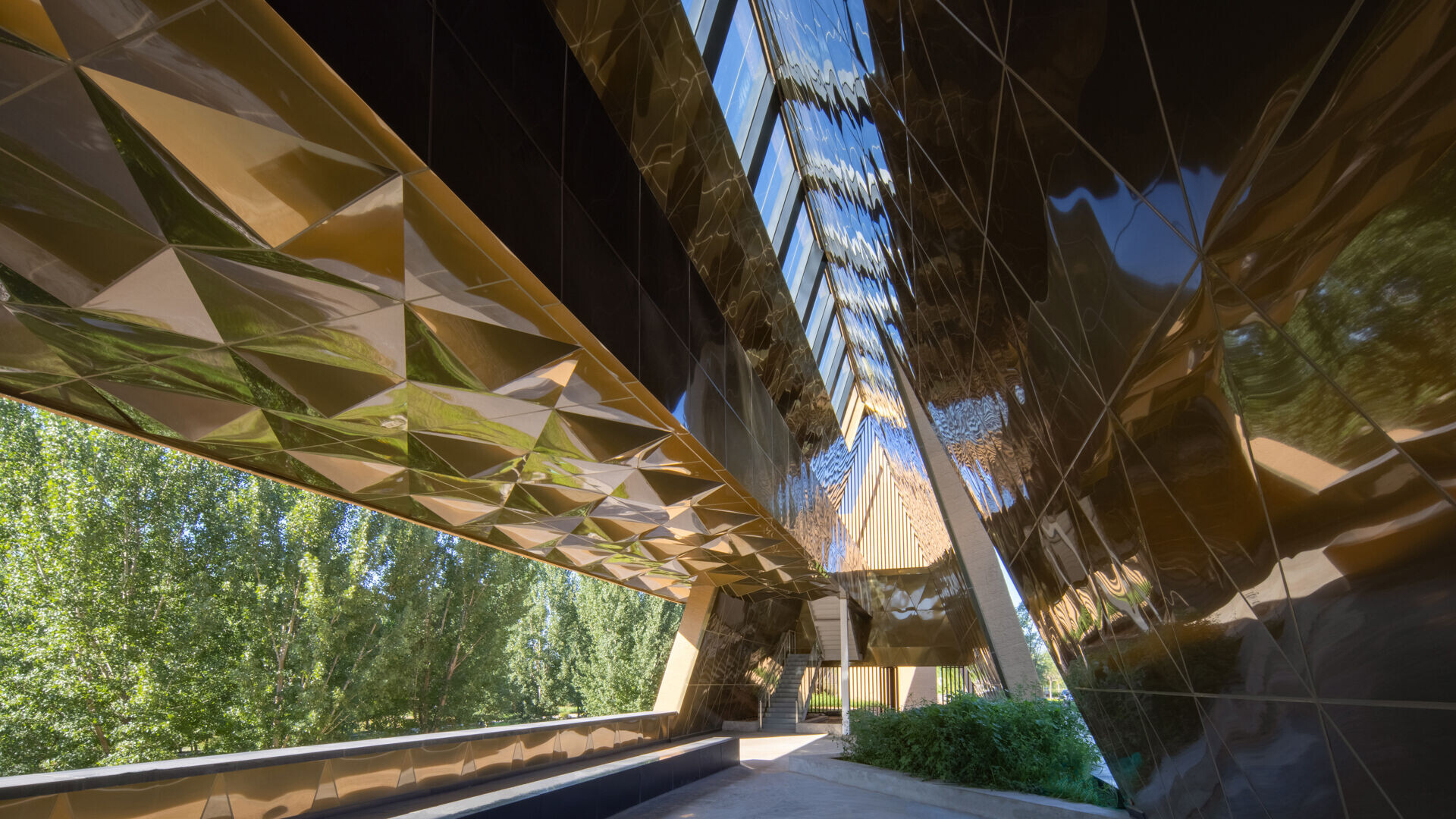 Therefore, the raw triangular volume becomes a physical manifestation that nourishes the terrain's ecology and beauty.