In response to the well-documented suburban sprawl of Phoenix, Arizona, which began in the 1950s, owner/developer/designer sin hei kwok has shown there is another approach to development with Polker, a higher density, multifamily development on a typical residential lot (size 140' x 50'). With six rental units, the project is an example of urban infill development that encourages a more sustainable, walkable city.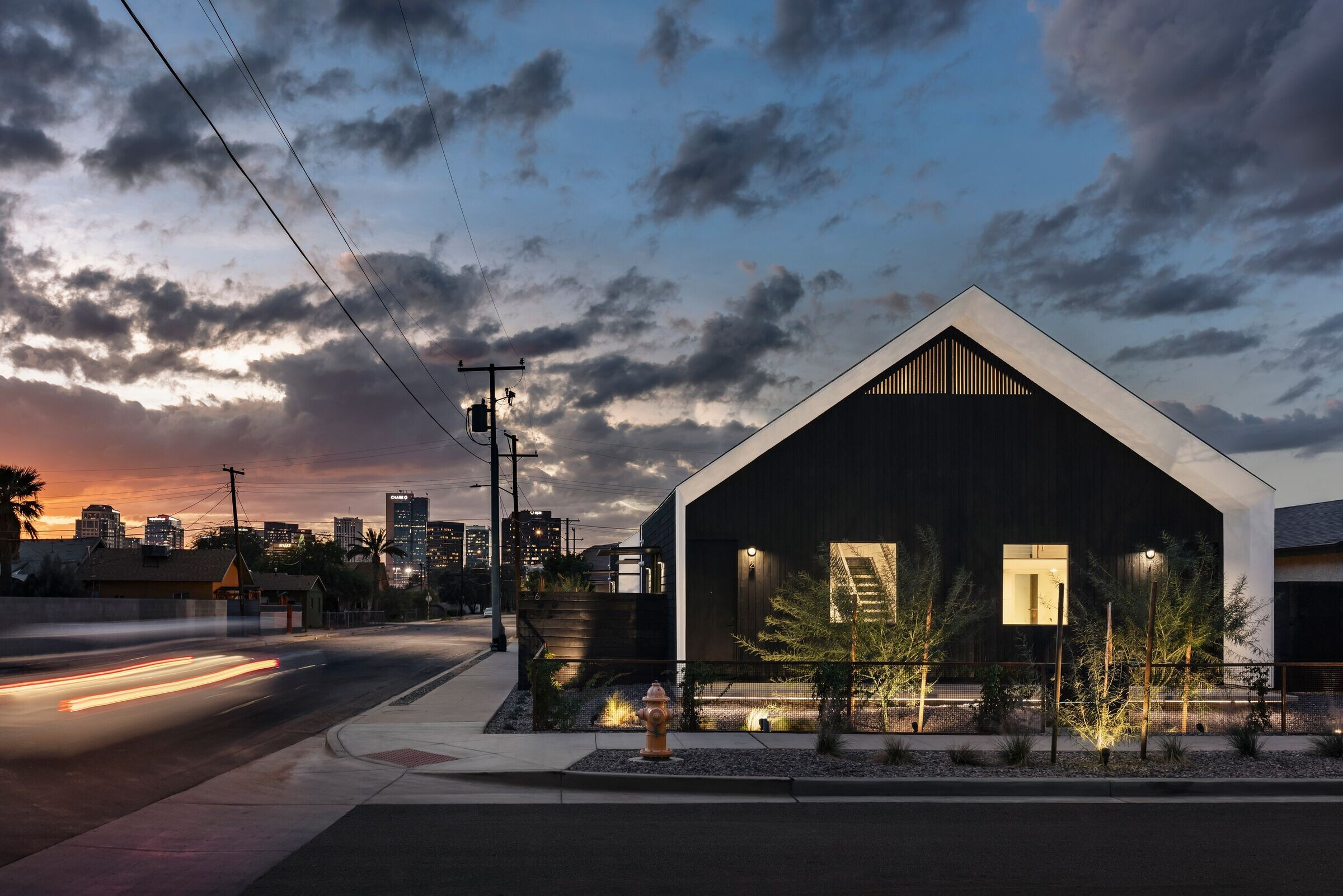 The building's form draws from the surrounding context, which includes 100-year-old pyramid cottages with the same pitched roof form. The pitched roof affords loft-style units inside.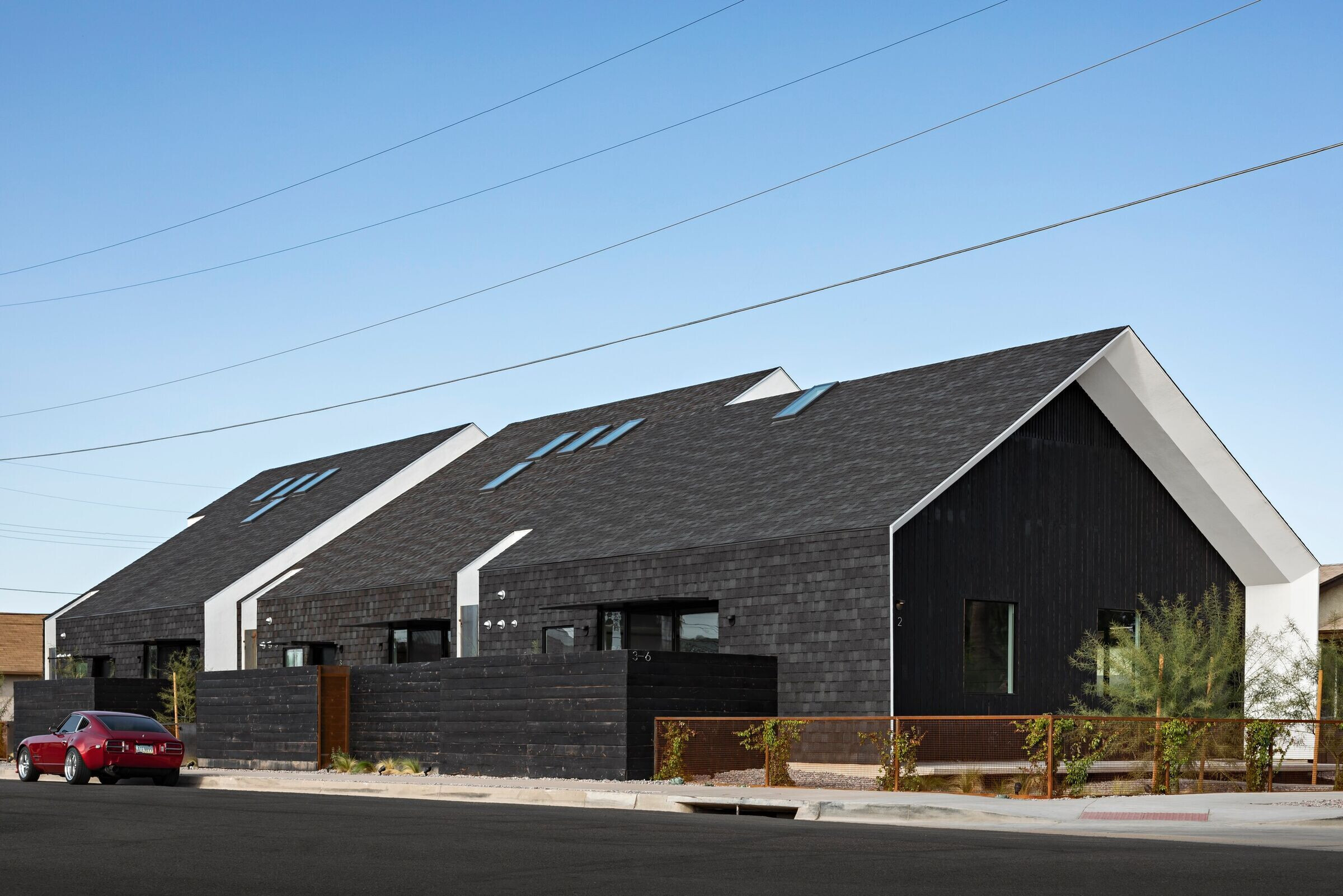 Light is provided into the units via individual shaded outdoor patios with sliding doors. A lightwell amplifies this at the corner of the loft unit, which brings natural light tint the bathroom, loft space, and common area. In addition, the horizontal shape of the window facing west captures the constantly changing skyline of downtown while limiting heat gain from the summer sun.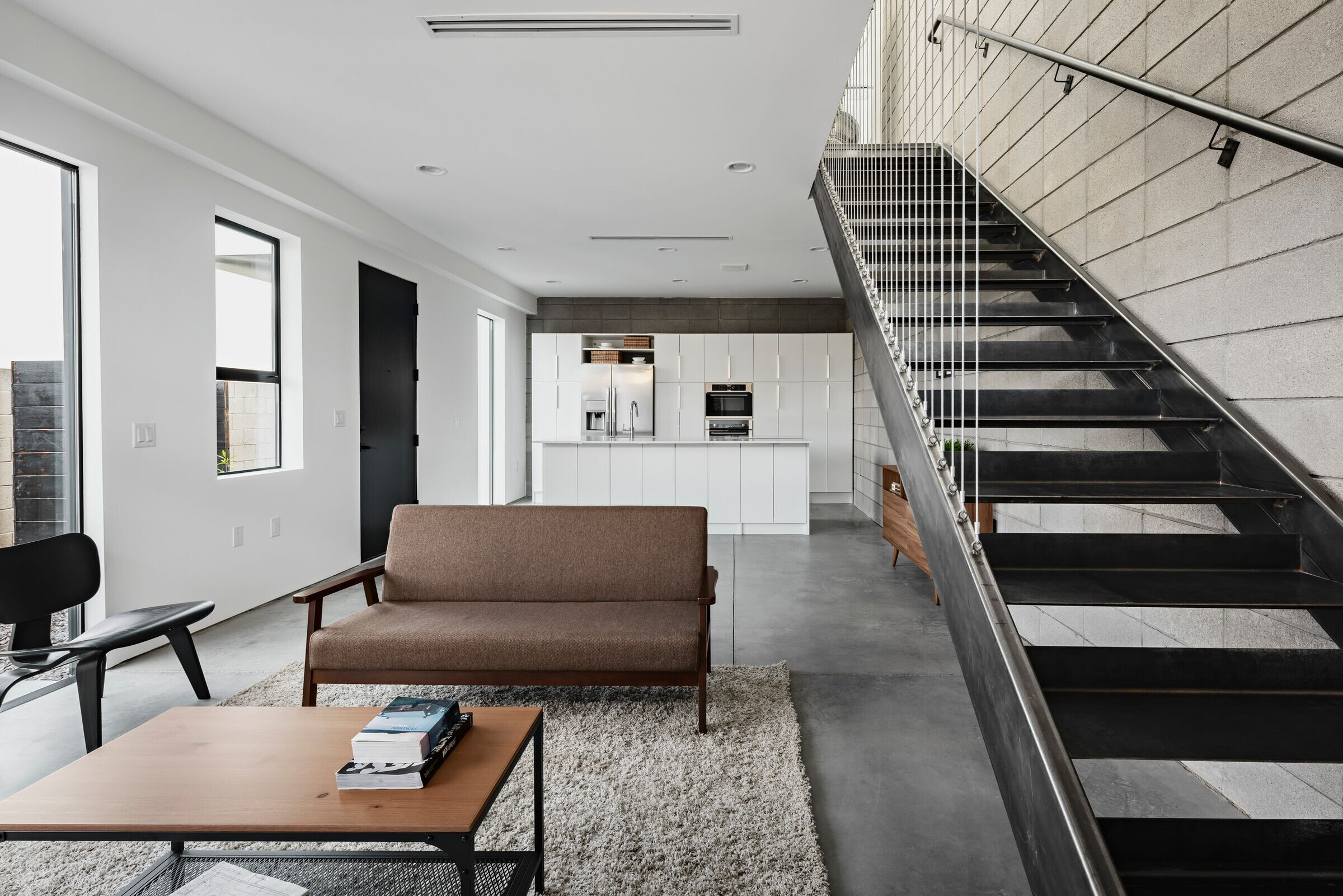 In line with the iconic front porches of the Historic Garfield neighborhood, the project includes a porch frontage intended to encourage social interaction between residents. The 30-foot wide cantilevered slab is illuminated by LED lights that light up below the slab at night.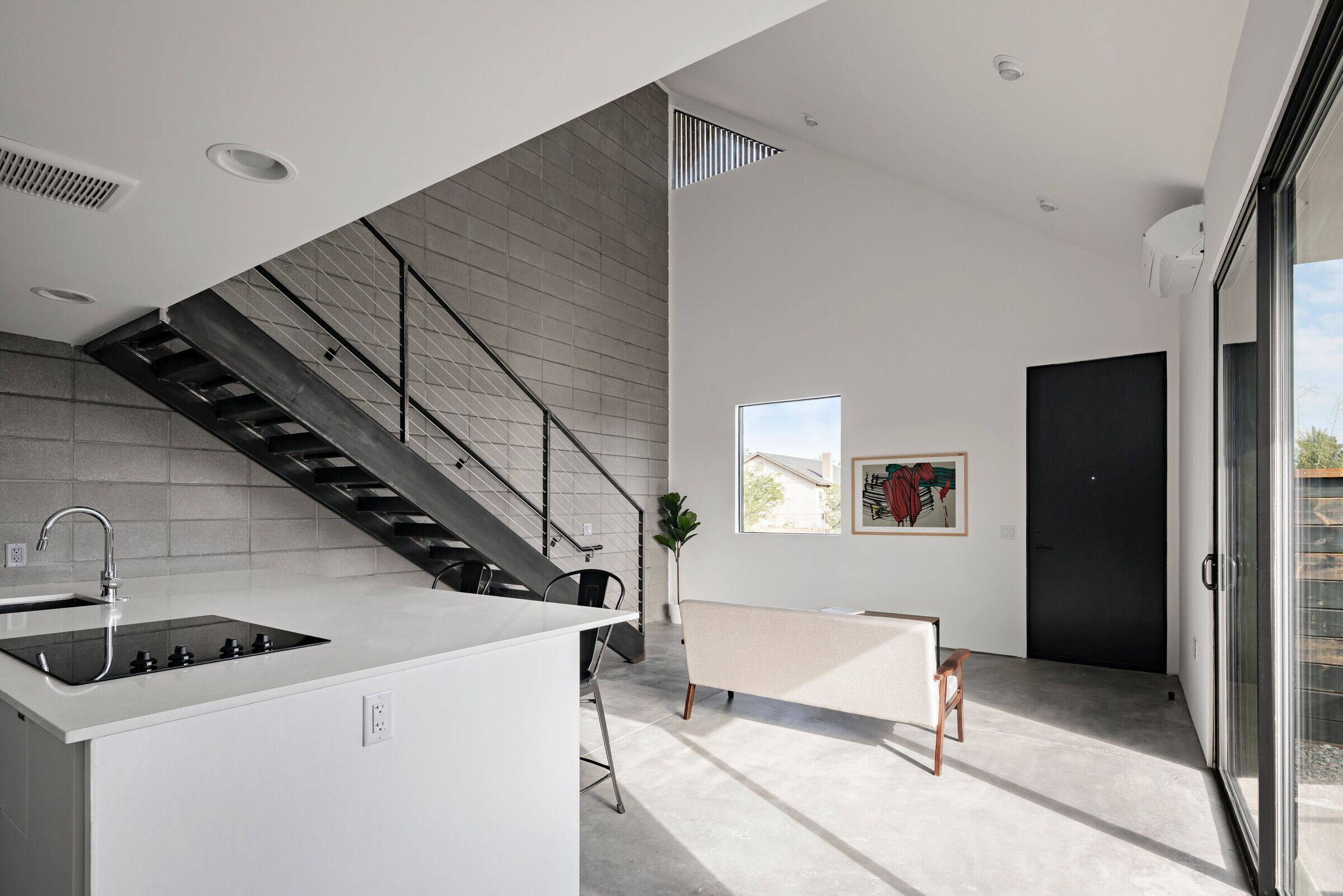 Finally, exterior-grade aluminum composite panels provide a clean, modern look while eliminating grout joints.