In Okayama, Japan, the RJ Nusery by HIBONOSEKKEI takes advantage of its location next to a traditional temple to cultivate the historic link local people and children have with the landmark – not only for praying, but also for shopping, taking a walk, and socializing.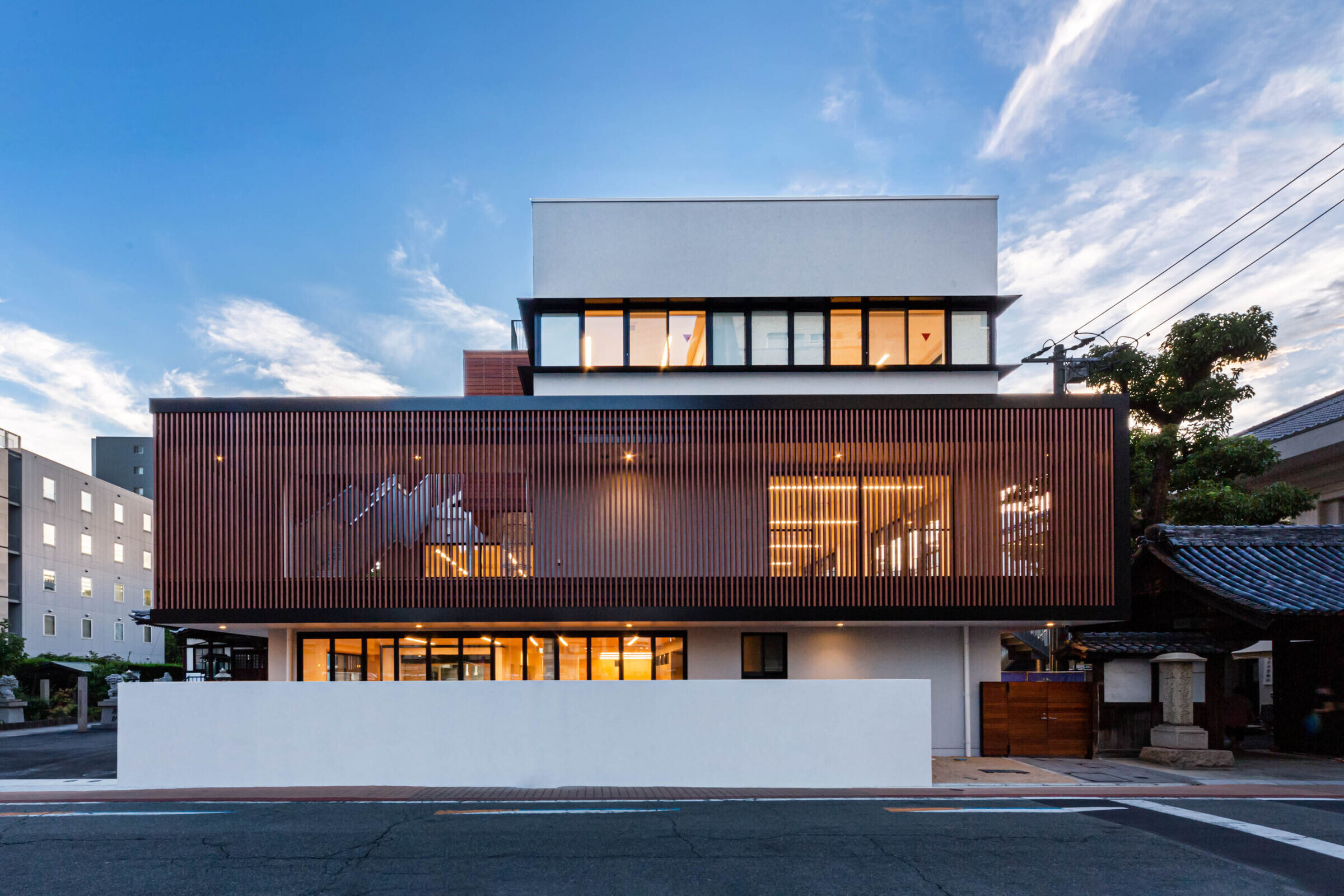 In developing their concept, the architects drew from the work 'Manabu', which means 'Learn' in English and is derived from the word "Maneru,' which mins 'Intimate.' These words reflect how children learn and gain social skills – by imitating the actions of adults they see in their daily lives.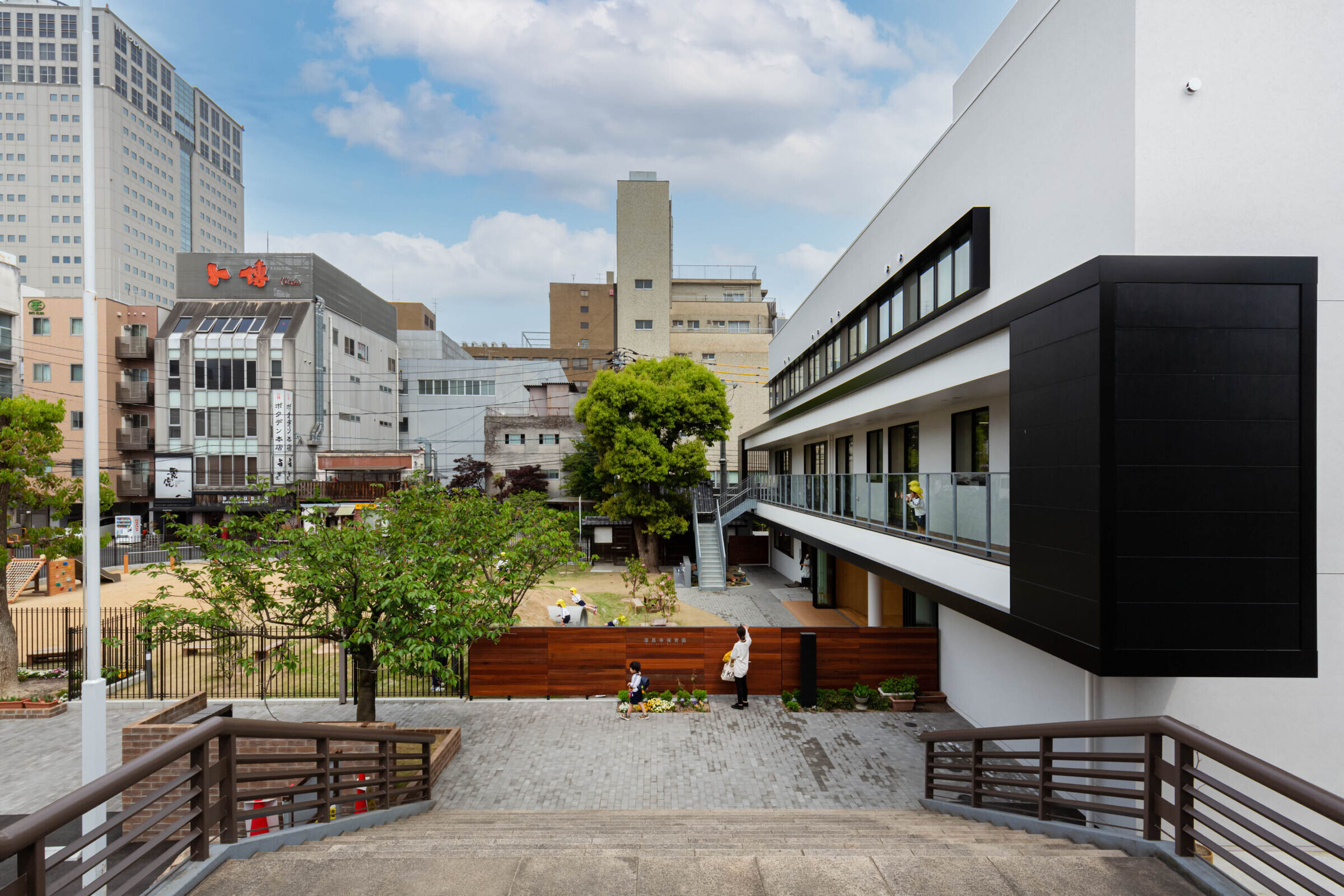 Here, the project's playground is situated at the front of the temple so children can hone their communication skills. Rooms face the front approach to the temple, with the main room featuring a large window that allows children to connect to their surroundings and see how visitors worship and greet each other next door.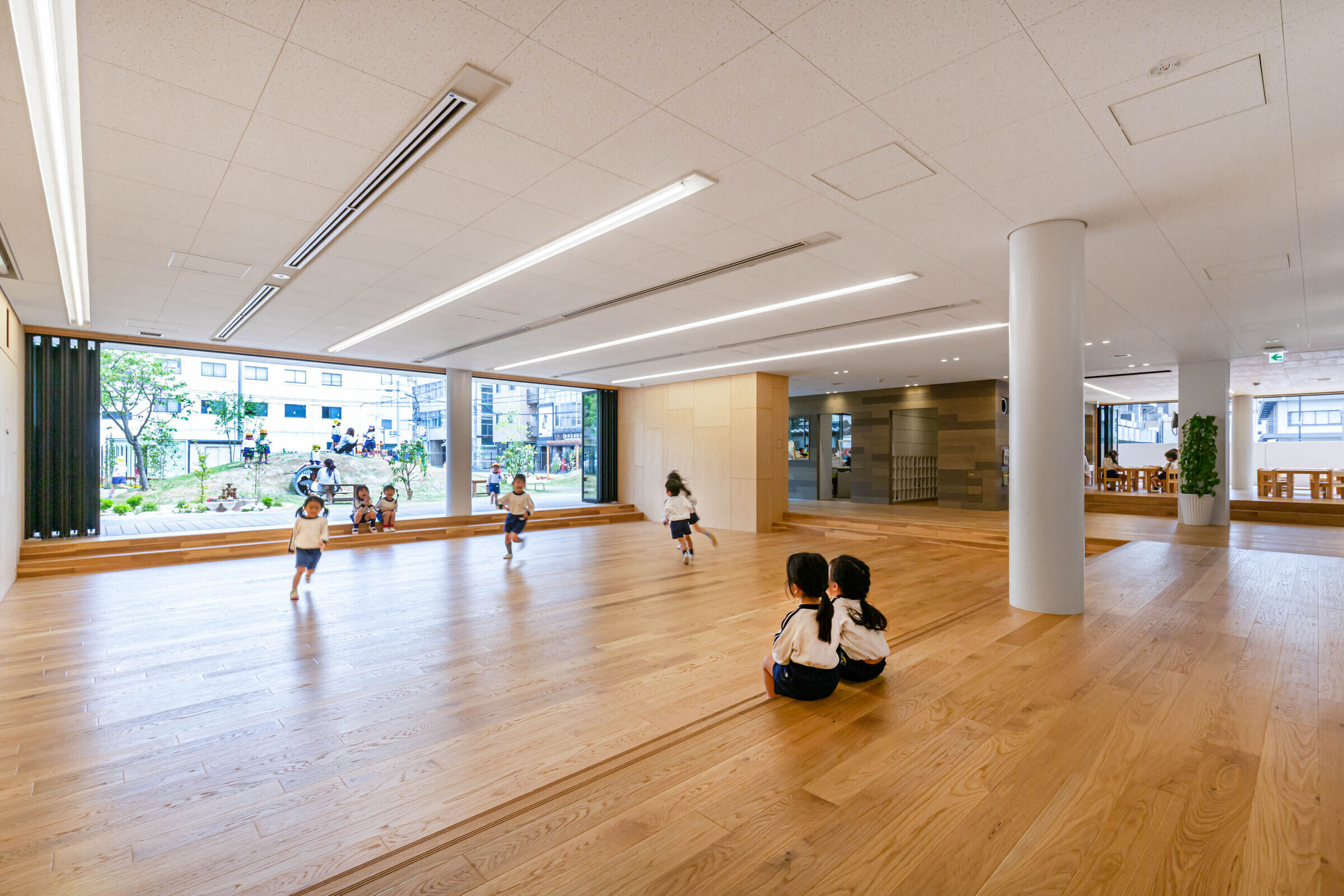 On the second floor, a toddler's room is connected to the infant's room, while on the third floor, there is a climbing net that encourages communication between different ages. The idea here is that juniors grow up admiring elder children, while elder junction experience taking care of their subordinates and become conscious of their role as their senior.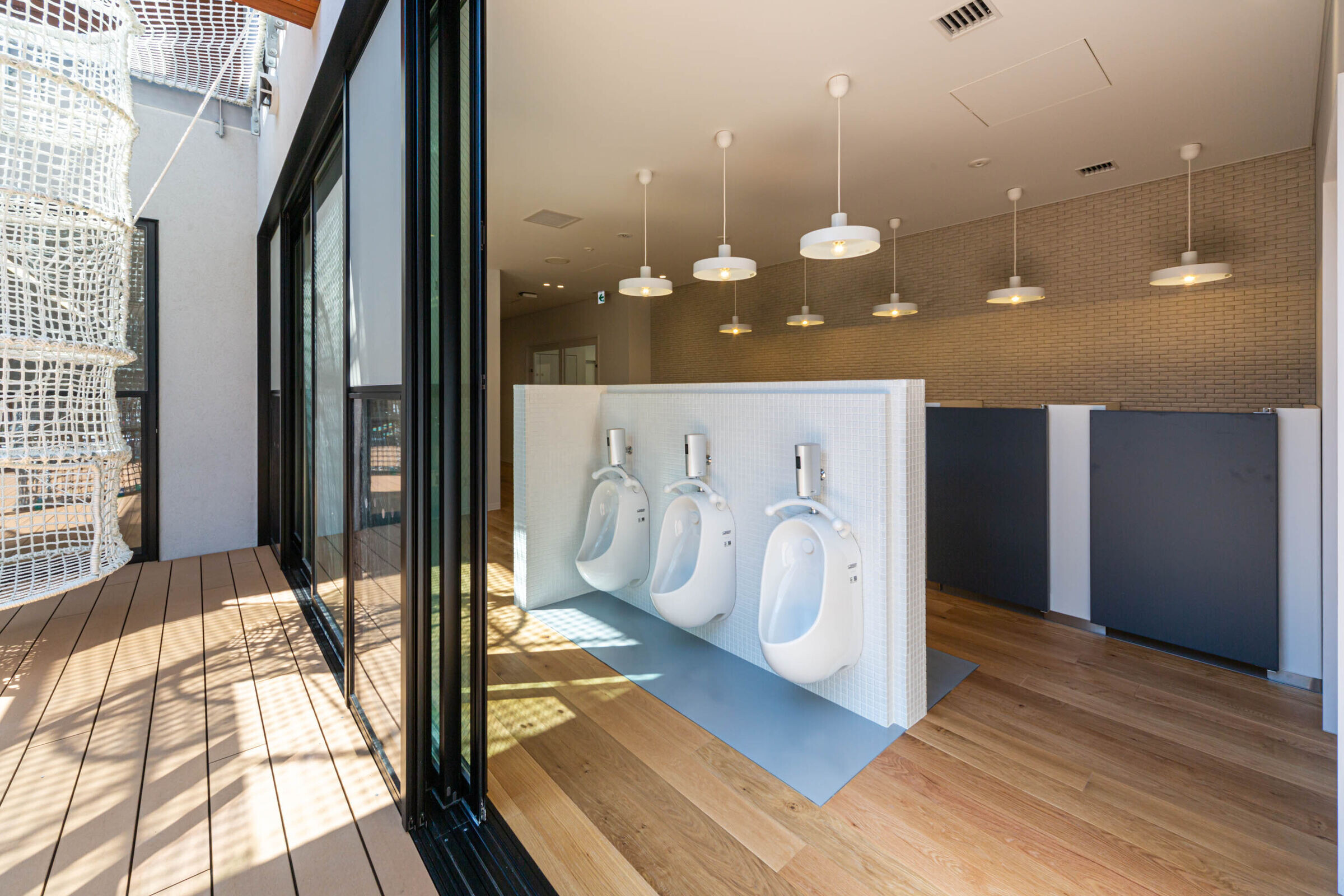 The vertical louvers applied to the building allow for new perspectives and a delightful way for the children to take in environmental elements such as rain, sunlight, shadow, and wind.