Located on a hilltop in the middle of a refugee camp area, The Rohingya Cultural Memory Centre, designed by Rizwi Hassan is a repository of culture, values, art and stories of displaced communities. The design followed a participatory approach where the indigenous communities shared their knowledge of the art of shelter-making through numerous design discussions and hands-on workshops.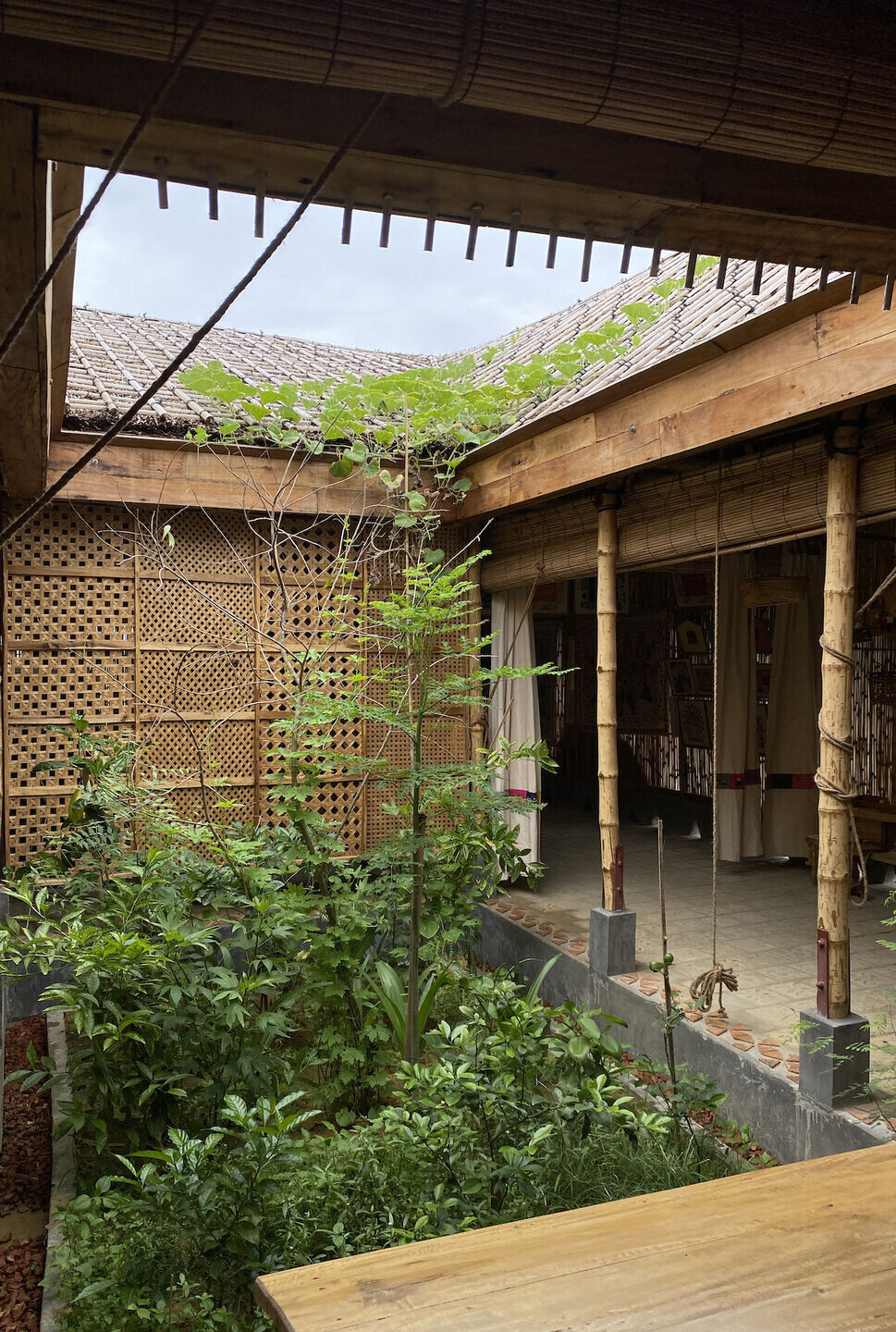 The roof is made of a natural material called Nipa Palm leaves, using a typical Rohingya technique in which the roof structure and materials are crafted given the local climatic conditions. Designed to withstand winds and collect rainwater when needed, the roof is a manifestation of the community's symbiotic relationship with nature.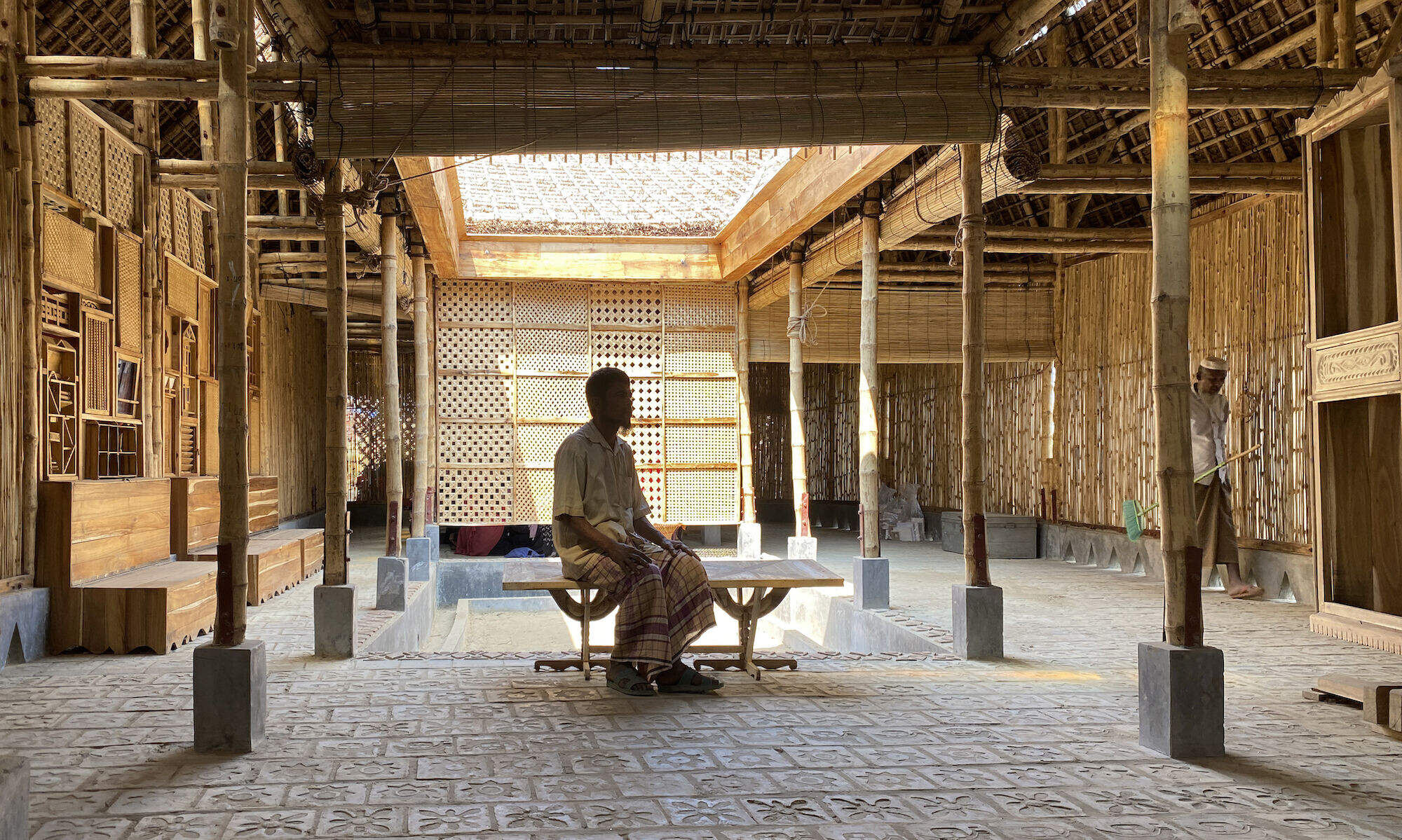 Every hall comprises a central courtyard that serves as a source of light and creates a tranquil atmosphere within. The perforated bamboo screen that encapsulates the hall allows breathability and visual connectivity of the space while maintaining privacy.
The Rohingya community's skills in using natural materials were respected and reflected throughout the design of the centre. The local craftsmanship, bamboo weaving techniques, traditional window and door patterns, and construction methods resulted in a continuous process that restored the community's freedom of thinking.
Owing to the temporary nature of the structure, detachable pre-cast columns, segmented tiles, and nut and bolt joinery enable the design to be flexible and easily dismantlable. Constructed as an exchange of dialogue and techniques between the local artisans and the architects, the centre is an artistic expression of the community's sense of identity and culture.