Located in a well-preserved village in the rural centre of Portugal, this small house, like many of those around it was closed and unused for more than half a century. Owned by the client's family for decades, architect Henrique Barros-Gomes was tasked with transforming the space into a single bedroom vacation house, with area for the family to gather when needed.
The existing single story volume was originally constructed with thick exposed granite walls and a gable roof. A walled area, including an almost ruined porch, is a rustic complement to the fabric.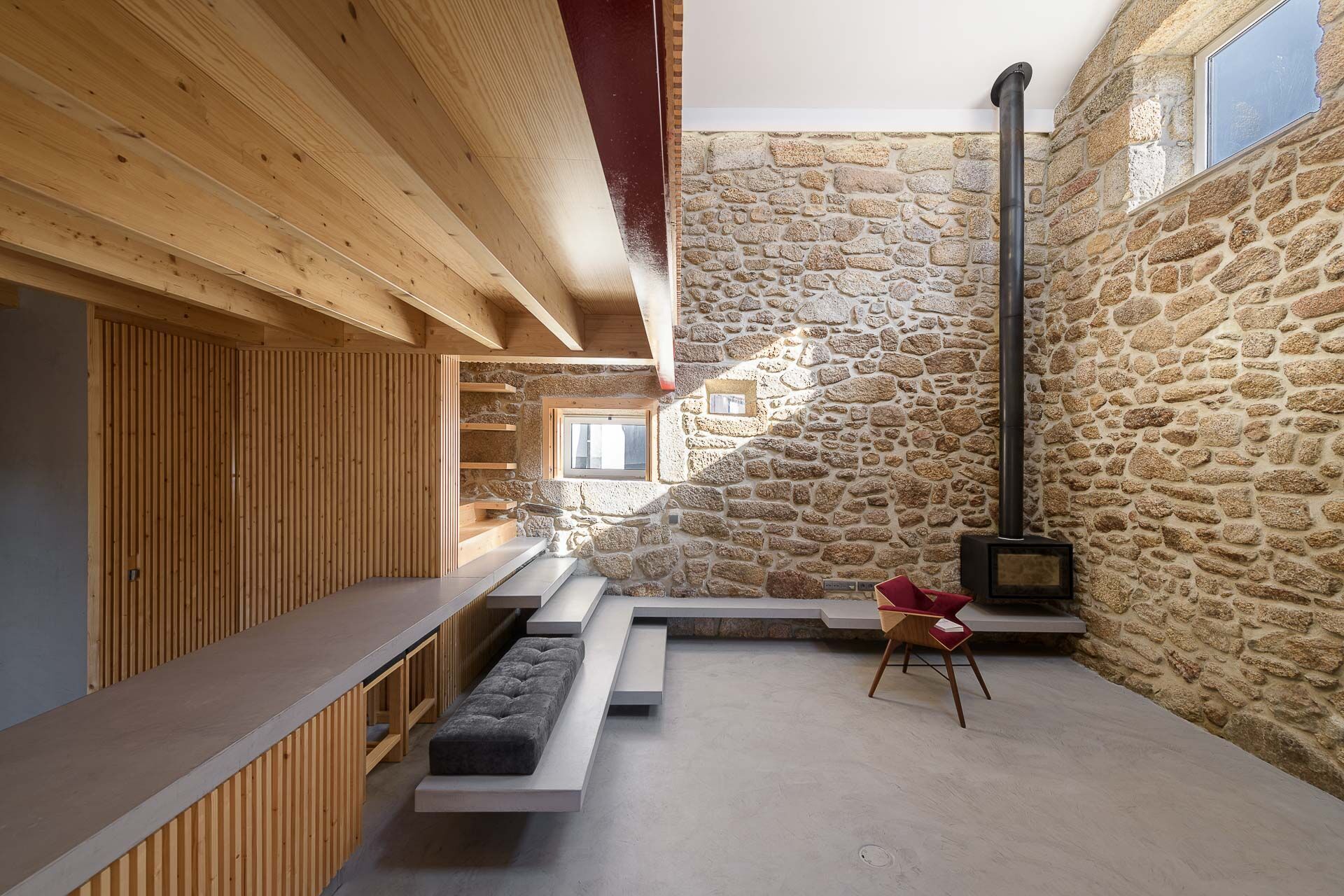 Maintaining the subtlety of the traditional exterior, the beautiful exterior walls are retaining, raising them to align with adjoining construction and allowing for a larger building volume and potential mezzanine. Despite the conservative approach taken to the exterior, the interior however is thoroughly contemporary, shaped into a comfortable spaces with loft like interior kitchen, living and eating areas.
The main focal element is a customised stair-bench-table fireplace. This element accentuates the verticality of the double height area, and generates internal geometries that thread through the entire project.
Light is carefully controlled though wall and zenithal openings that produce dramatic effects against the bush-hammered stone and the wooden interior elements throughout the house. The customized carpentry adds a warmth to the space, while providing ample storage area.
Outside, the walled patio includes a shed, a garden, several trees, a small stone clad pond and a new raised flower bed made from corten steel.