Located on the riverside of Lisbon's historic centre, Santa Clara 114 is a discreet palatial building coexisting along the frenetic street activity of the Feira da Ladra, a traditional Portuguese street market. The latest intervention and renovation by Atelier Cento e Vinte e Seis was inspired by the seminal text Spirit of the Place.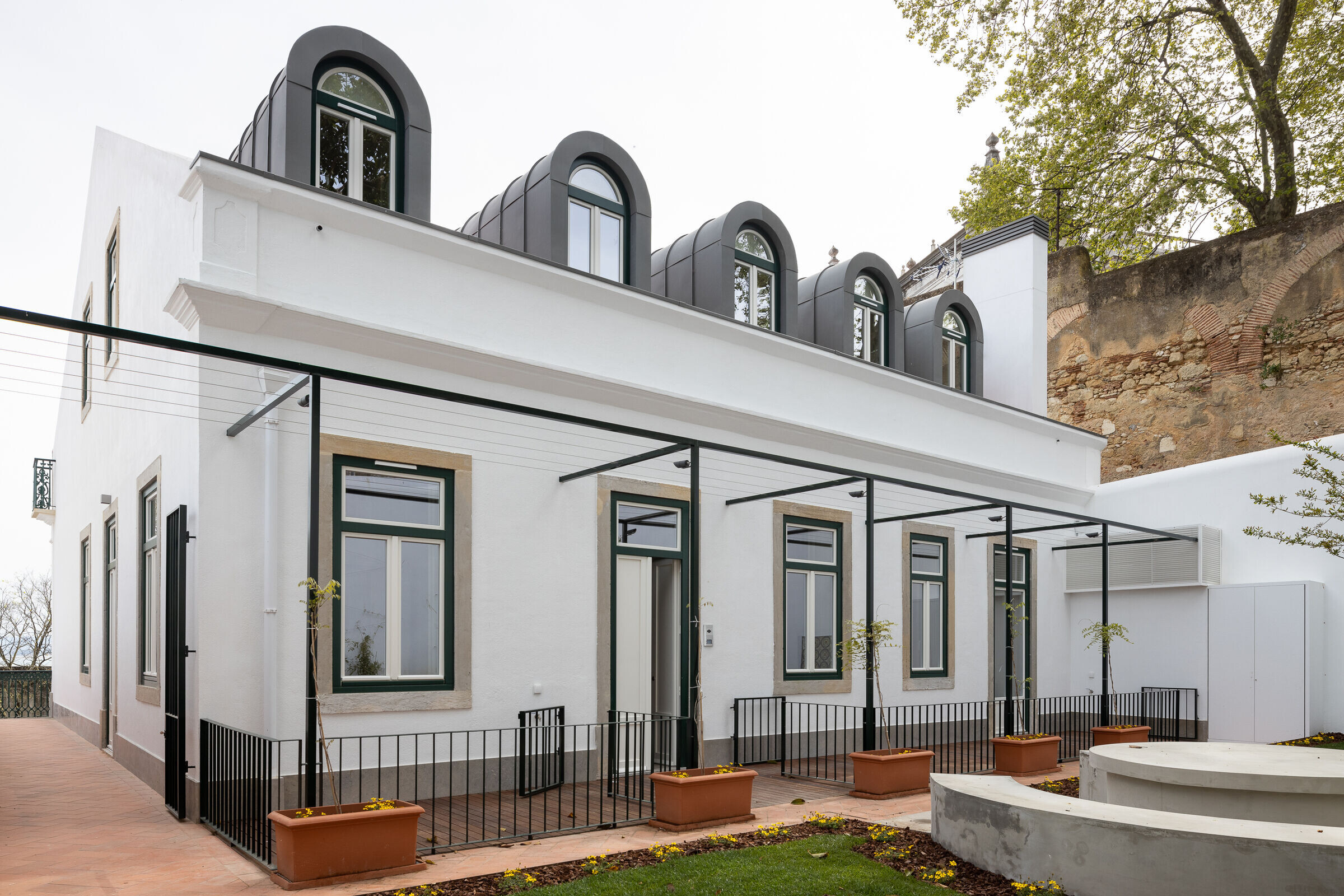 The building dates to the early 20th century when in 1906, a ground-floor warehouse was completed. In 1908, an expansive upper floor with an attic was added, and in 1910 the building was embellished with a prominent central dormer.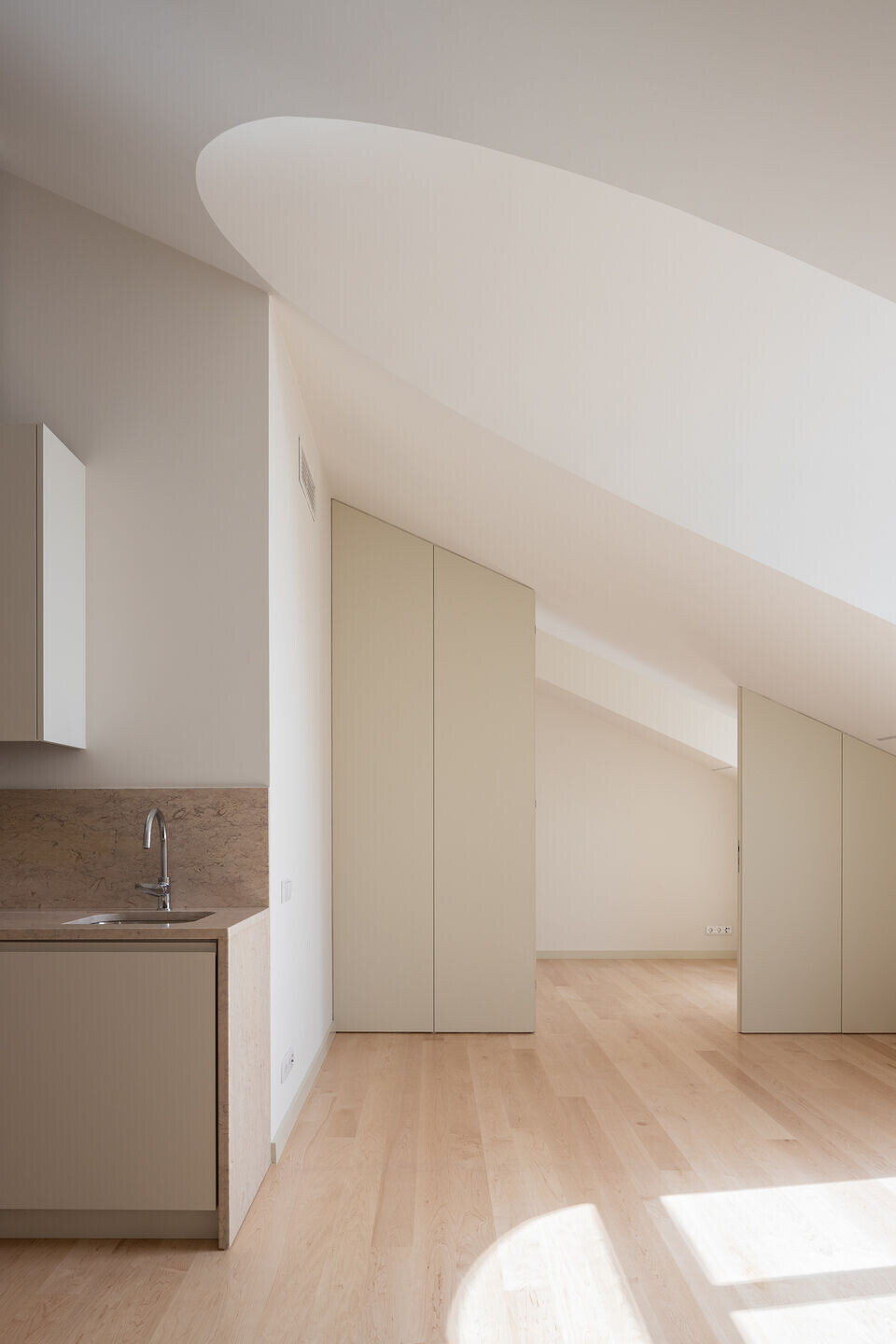 As the architects found the building, the first floor had been vacant for the last few years, and interior alterations had caused some depreciation. However, the size, functional structure, and aesthetics of Portuguese construction, including high and moulded ceilings, designed carpentry, and tiled walls, remained intact.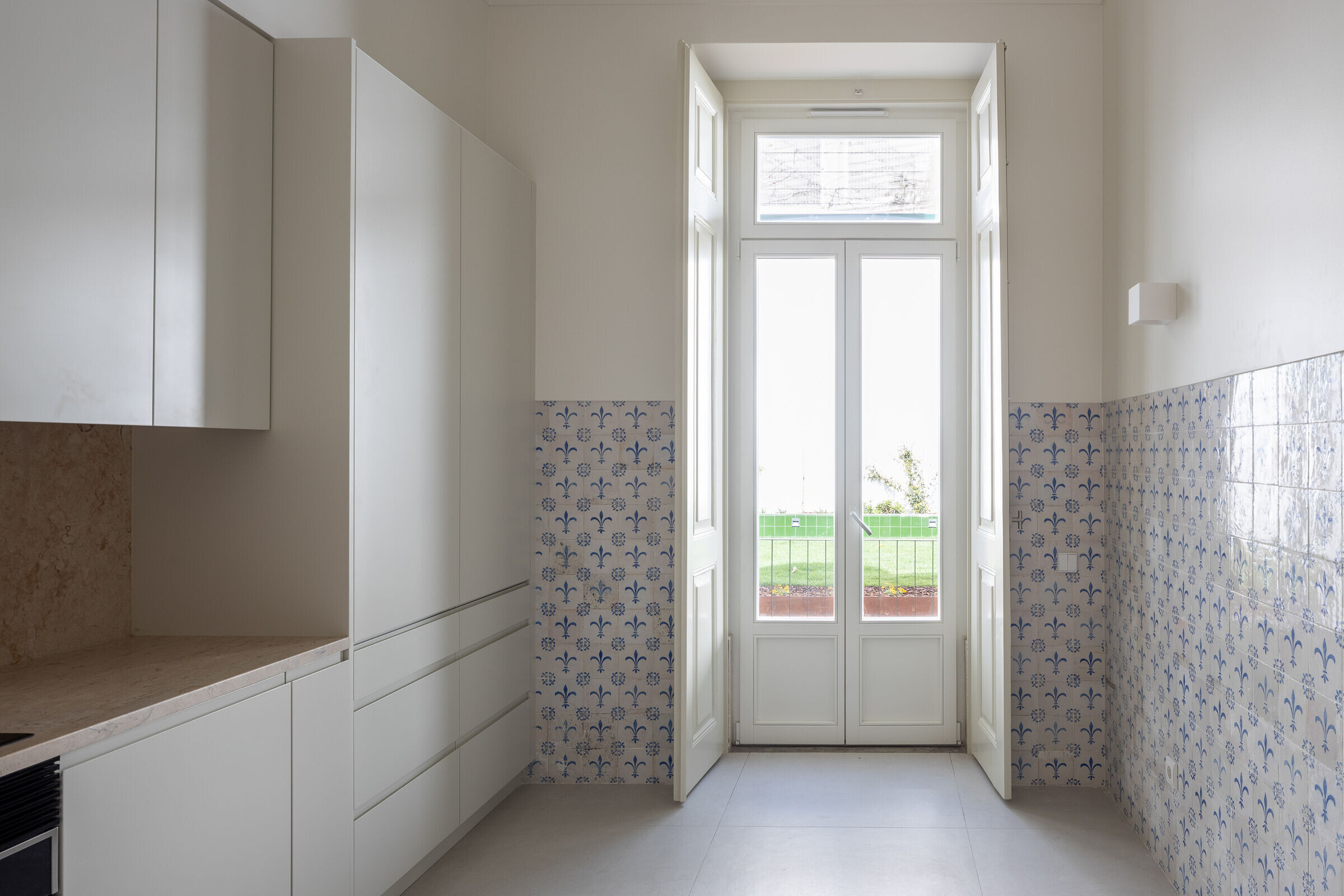 The project brief was to integrate into the existing fabric four two-bedroom apartments while avoiding interfering with the ground level that currently supports the street market. For the architect, listening to the genius loci of the site and respecting the surrounding urban context was imperative.
At ground level, structural elements were preserved, with only the staircase undergoing a significant and necessary alteration. On the upper levels, it was deemed essential to reconstruct the gable roof. This roof was further extended with two oval dormers located to the south and five dormers oriented northward.
The four new dwellings inserted have two distinct architectural approaches. The two-bedroom apartments at ground level connect to the garden patio and feature the beauty of Portuguese tradition with high ceiling heights, restored ceilings with decorative mural painting or wood-effect profiles, and stucco adornments.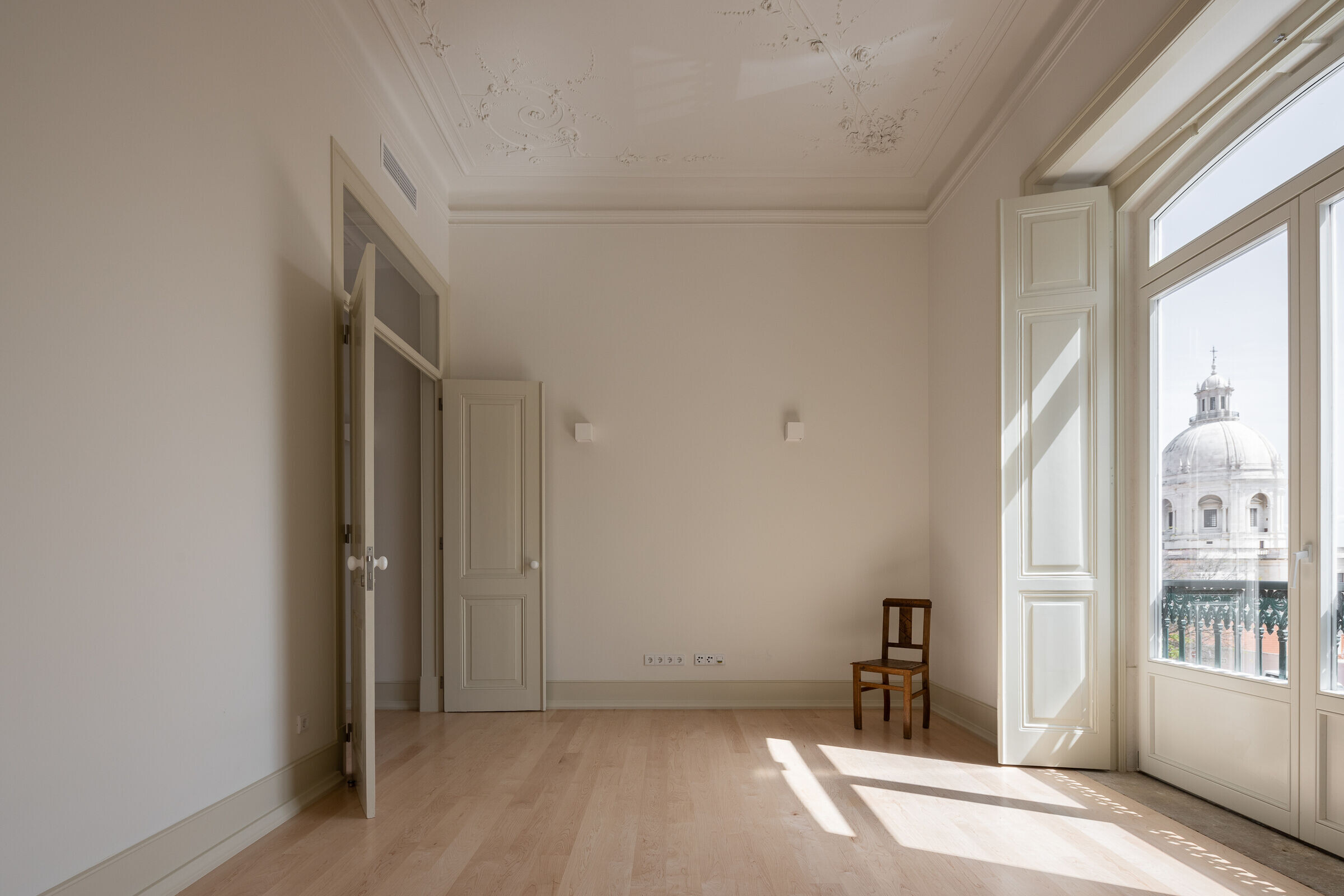 By contrast, the two-bedroom flats in the attic are defined by the new geometry of the roof, which presents a more contemporary architecture, particularly in how it captures natural light. Skylights, alternating between private and shared areas, offer a modern approach to luminosity, while oval-shaped dormers with private terraces introduce additional light and waterfront views. Finally, white walls and traditional materials such as lioz stone or period tile (or monochrome glazed version) present additional textures and light-reflecting surfaces.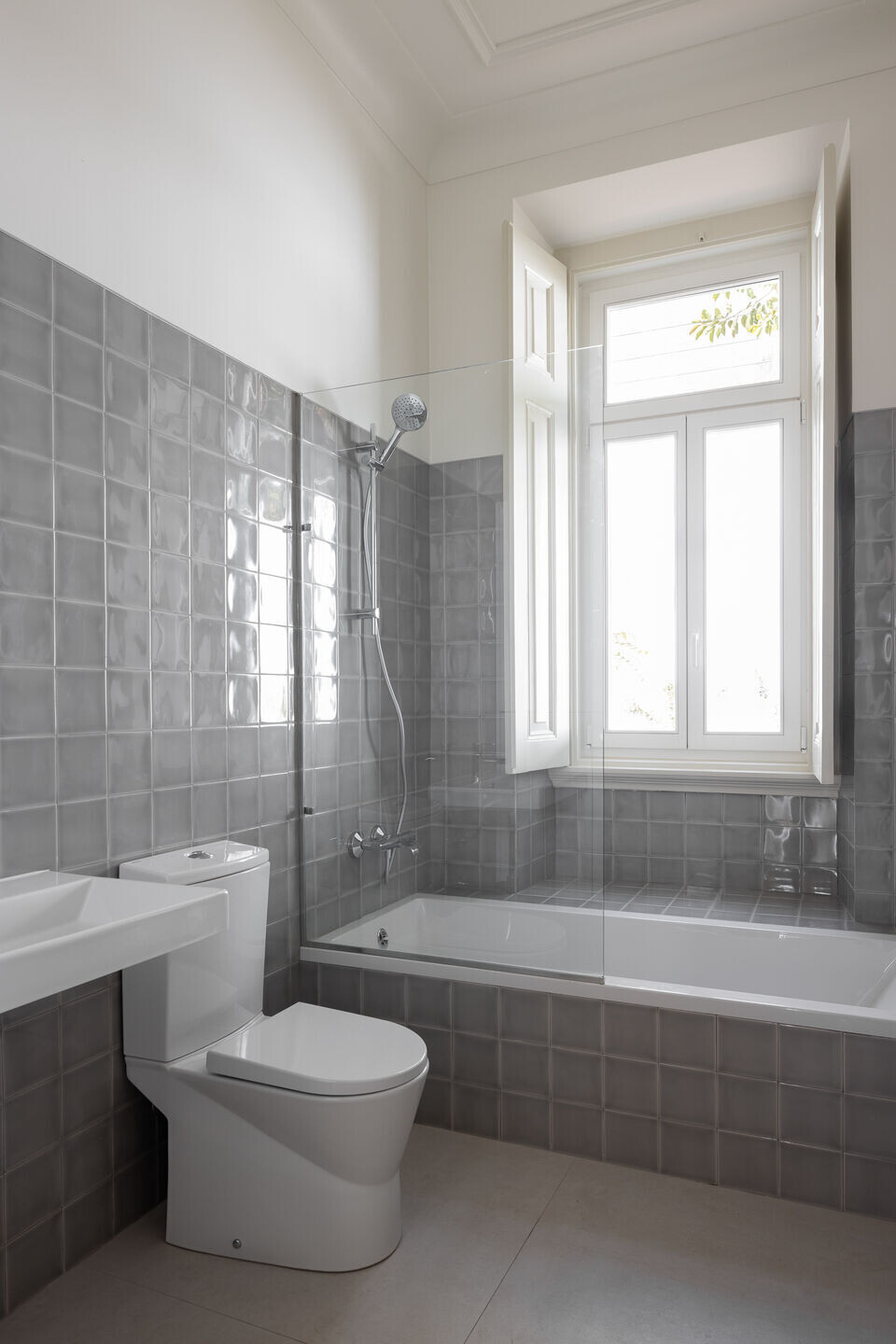 The architects note that due to the fragility of existing decorated elements, deteriorated over time by humidity etc., site construction vibrations by pneumatic equipment and heavy tools could have caused significant damage. As such, the construction process was undertaken (successfully) as an exceptionally delicate job.