The seaport town Esbjerg on the west coast of Denmark welcomes a new maritime centre designed by Oslo-based Snohetta and Danish firm WERK Arkitekter. The centre was developed as a shared area for watersports clubs and visitors along the port and to give the town a community hub and architectural landmark.
Sitting on a man-made island, the structure pays tribute to the maritime heritage of the Danish seaport city by accommodating numerous watersports clubs, boat storage, training facilities, a sizable workshop space, and social events.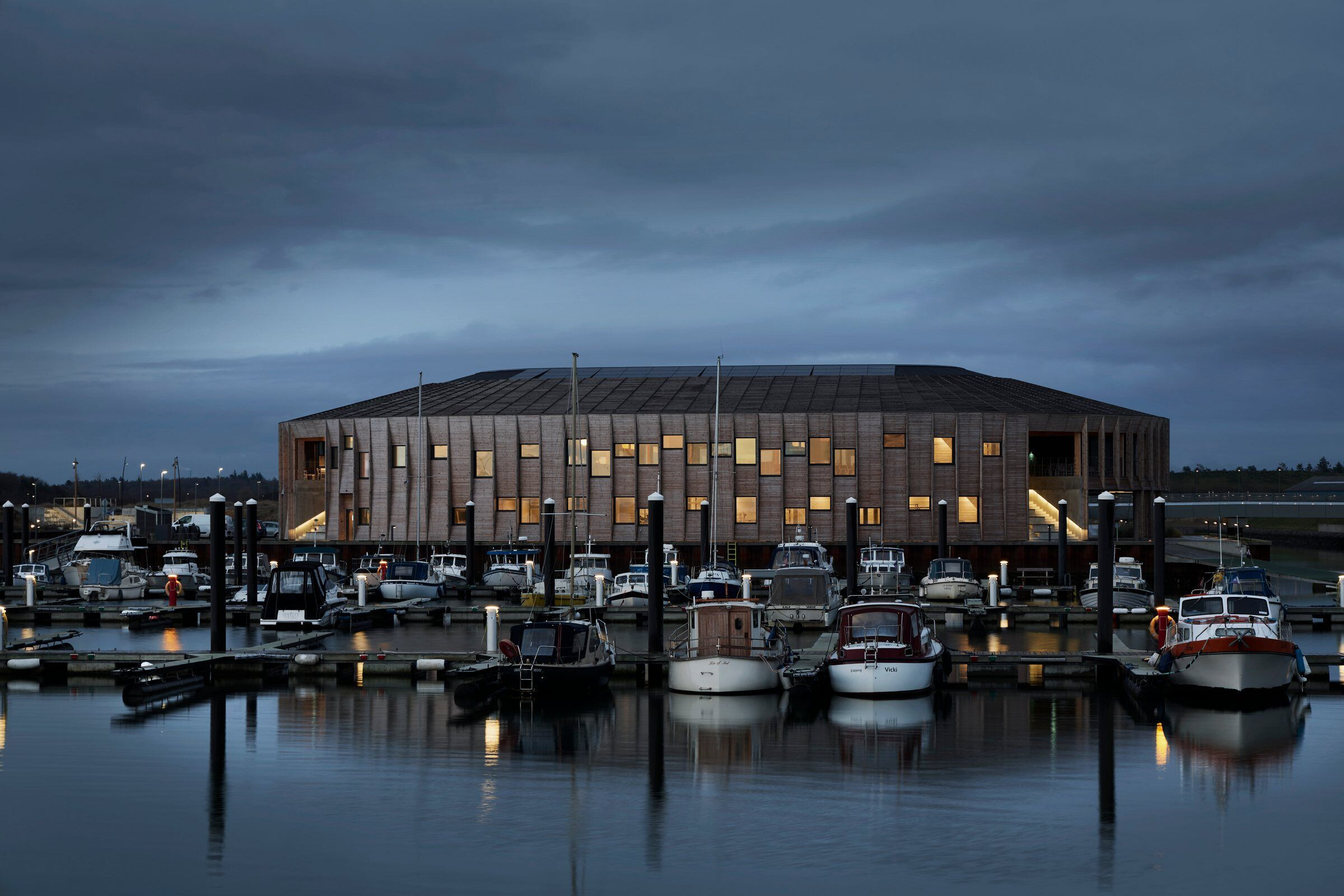 The building's façade boasts large windows that let in plenty of light and visibility while also linking the centre to its surroundings. With an open, circular design clad in wood, the structure glows at night, cultivating into a social landmark and giving it the name the Lantern. Additionally, the circular form invites visitors from all directions, rendering a warm and welcoming venue.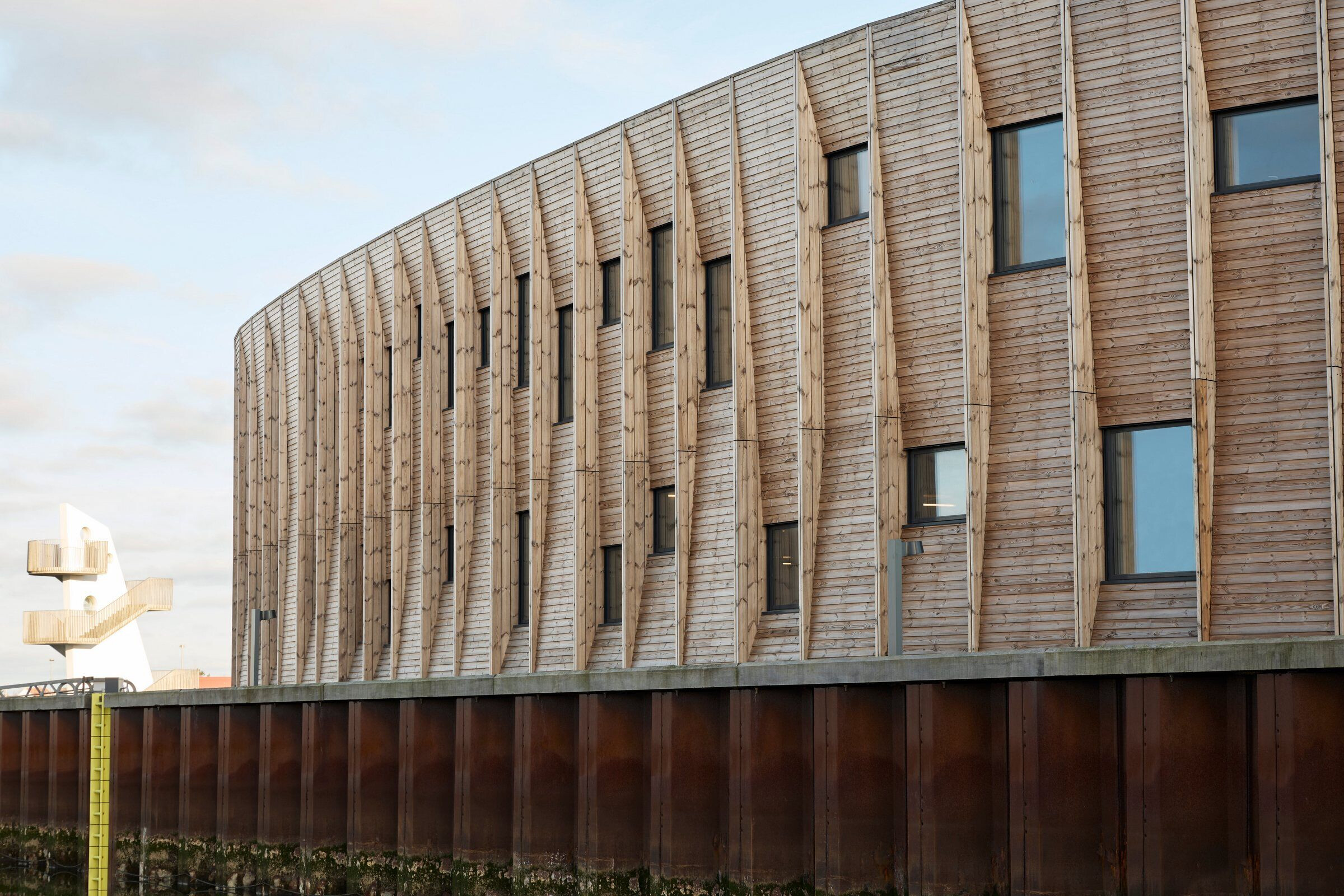 The architecture of the building was modelled after the geometry and craftsmanship of boats as a nod to the maritime heritage and its importance in the Esbjerg port. Round openings between the terrace and the boat preparation and storage area let light into the centre of the ground floor and establish a visual and social vertical connection.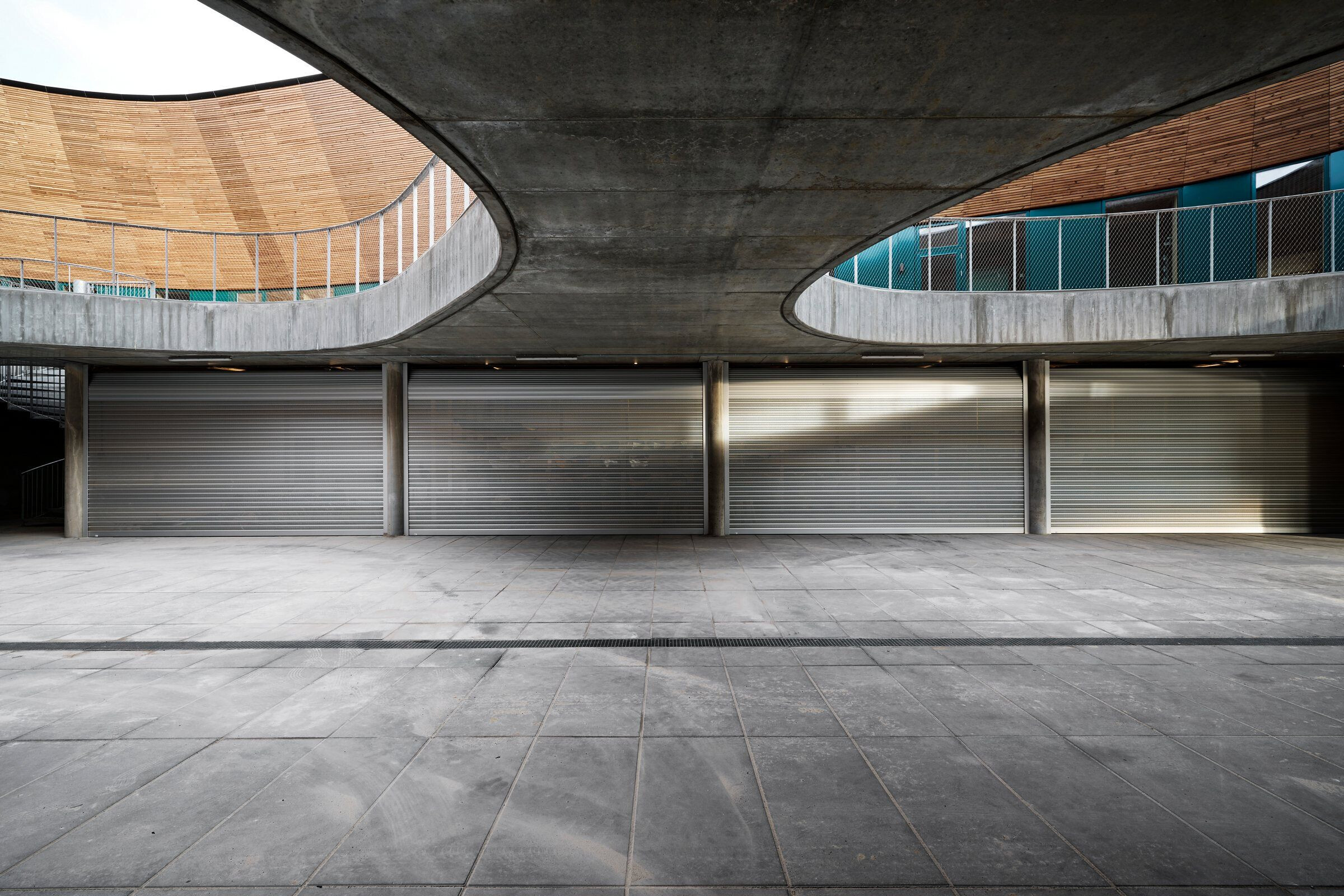 The wood and concrete Esbjerg Maritime Center is driven by the combined effect of electricity from the grid and rooftop solar panels. The building's base is made of concrete and was cast on-site all at once. It was designed to resist high tide if it ever rose above the flood barrier. Both the exterior and interior of the façade have a rhythm and repetition that take references from wooden boat construction. Additionally, the structure comprises areas where visitors can seek shelter during harsh weather conditions, like the central, accessible raised terrace that gathers all the various building activities on one platform.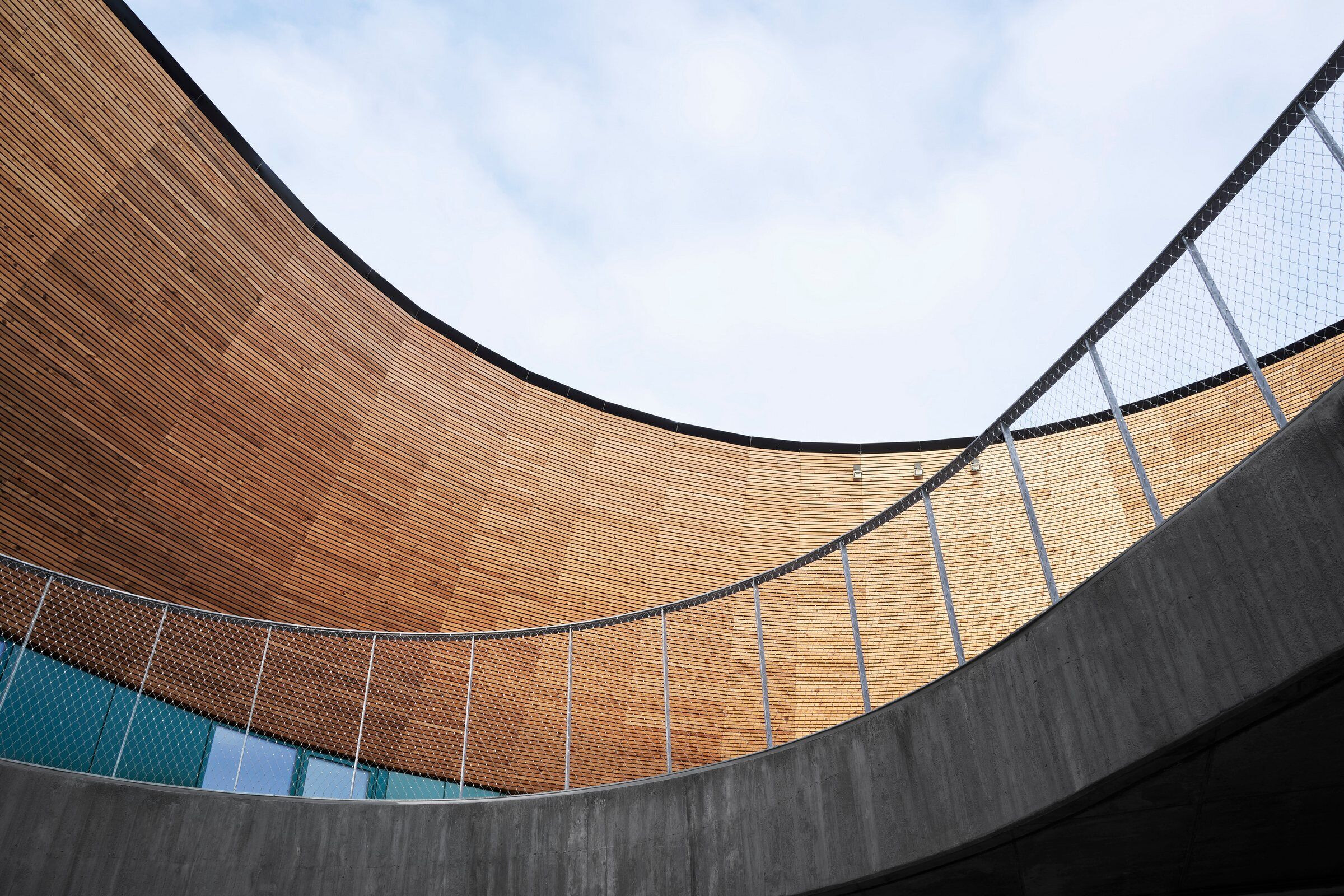 Therefore, the Maritime Centre creates an opportunity to strike a balance between the practical day-to-day tasks and the mesmerising and eternal movements of the sea, to design a space that binds poetics with practicality.