Sainte-Luce-sur-Loire, France: Sports Hall La Minais by Bohuon Bertic Architectes presents an ambitious sports hall programme within a calm and curving geometry. Organized in a stepped ring around a high volume multi-sports area, sinuous geometries and subtle integration into the landscape soften the relationship between building and environment.
The construction system comprises a ground floor level of concrete walls and floors while the emerging volume of the multi-sports area is constructed in a metal frame with beams spanning 40 meters. A triple-skin facade with external insulation provides a uniform envelope. This envelope is then clad with perforated and opaque standing seam sheets with variable horizontal lines.
Clubs, sports associates and school groups are located on the ground floor, while spectators are situated on the floor above. An orthogonal partitioning system is used to divide activities and allows for practices with or without the public.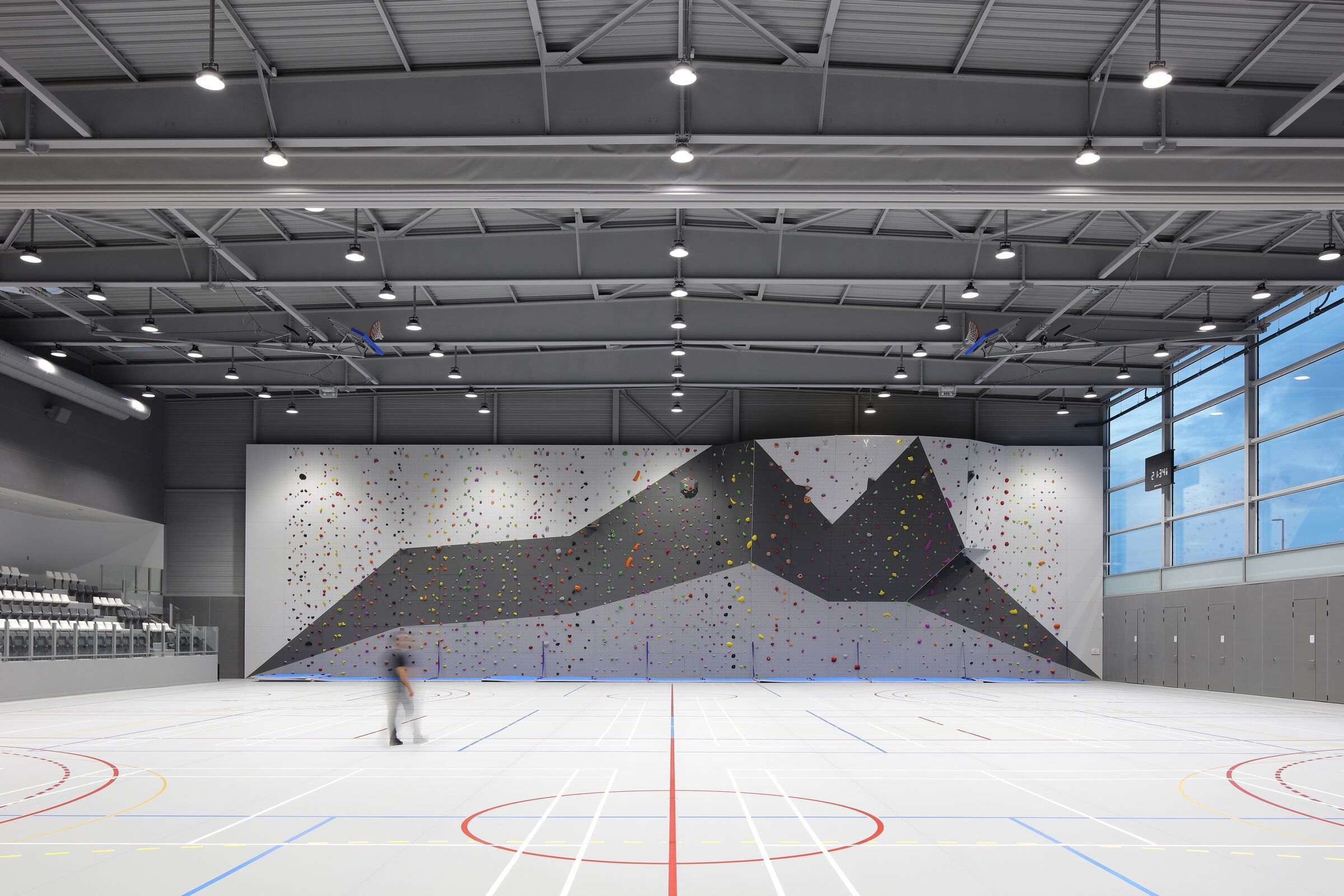 A large stairway guides the public up to the stands and the reception area. Generously glazed, the reception room opens up to the multi-sports area and, via a long window, to the adjacent park.