In the designs for the highly anticipated House of Hungarian Music project Sou Fujimoto aims to dissolve the boundaries between the building and the Városliget park surrounding it. The key element is a large floating canopy structure punctured with holes that represents sound waves.
The voids function as light wells to flood the interiors with natural light in the same way as the foliage of trees. The park gradually changes into a big floating roof that Sou Fujimoto describes as an "architectural forest".
Sou Fujimoto adds lightness and transparency to the building in some places by implementing 12 metres high glass walls. The walls are made up out of 94 custom heat-insulated panels.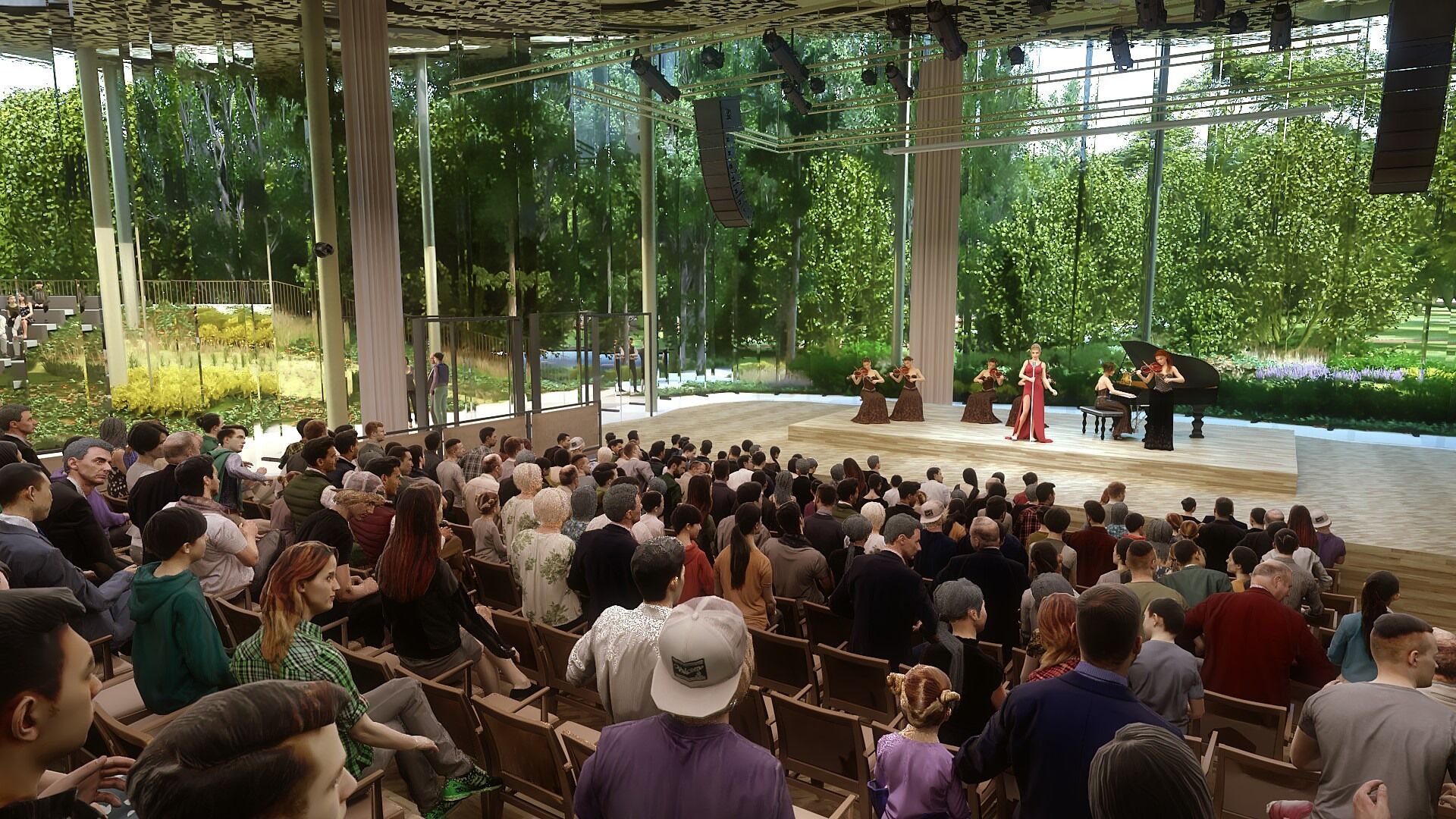 The building is set to be completed later this year as part of Europe's largest cultural development, including the New National Gallery by SANAA and Museum of Ethnography by Napur Architect, that will reshape the Városliget city park into a must-visit destination.