Situated in a modest residential area of Panchkula, Haryana, the brick house designed by Studio Ardete faces a wooded park to the south and south-east across the road, with a lawn providing scenic views of the landscape along its two significant frontages.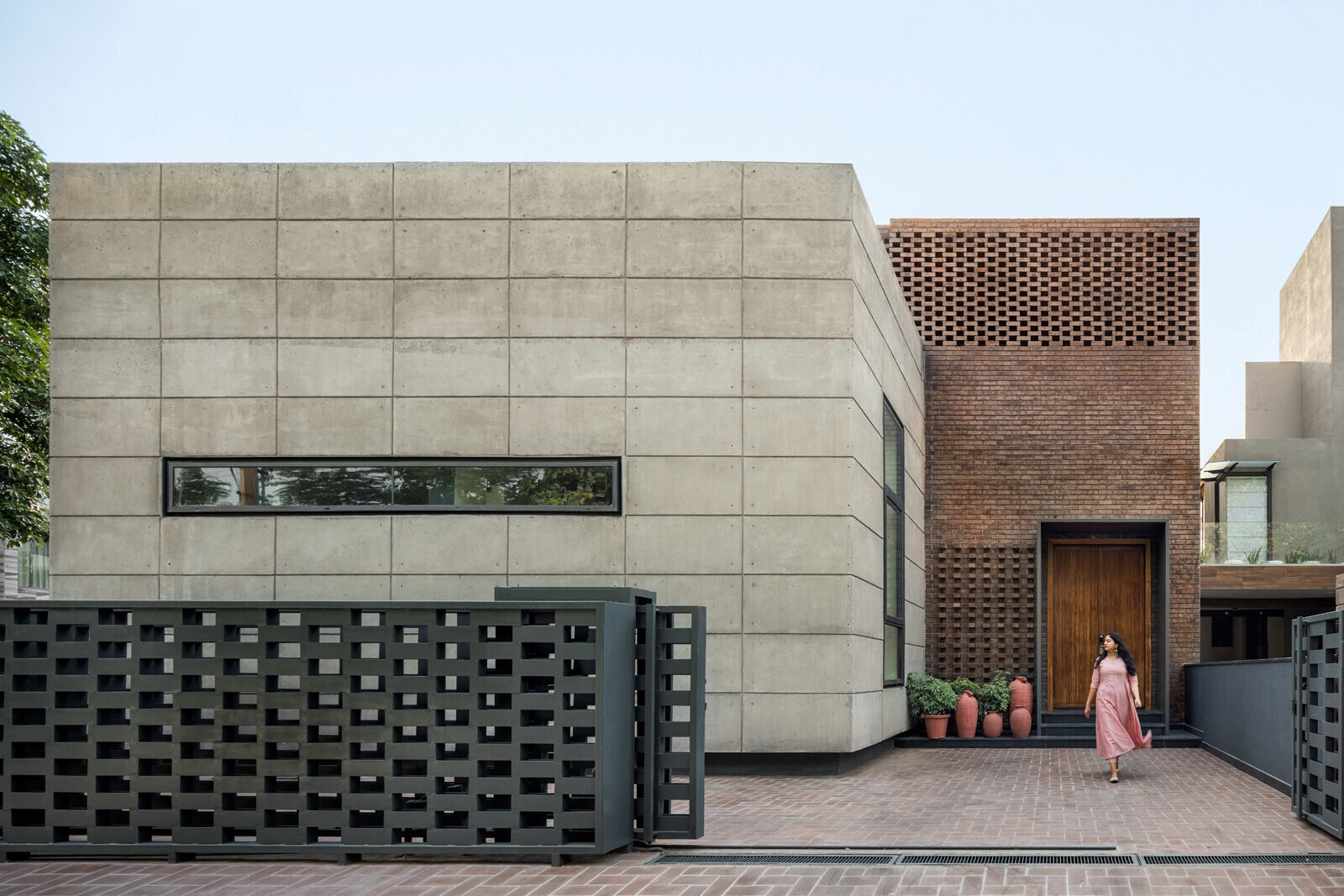 The beauty of the house lies in its connection to the front lawn, acting as an extension of the living spaces, thereby becoming a part of the client's daily routine. The site, its surrounding nature and the built mass form a harmonious interplay emulating life from within.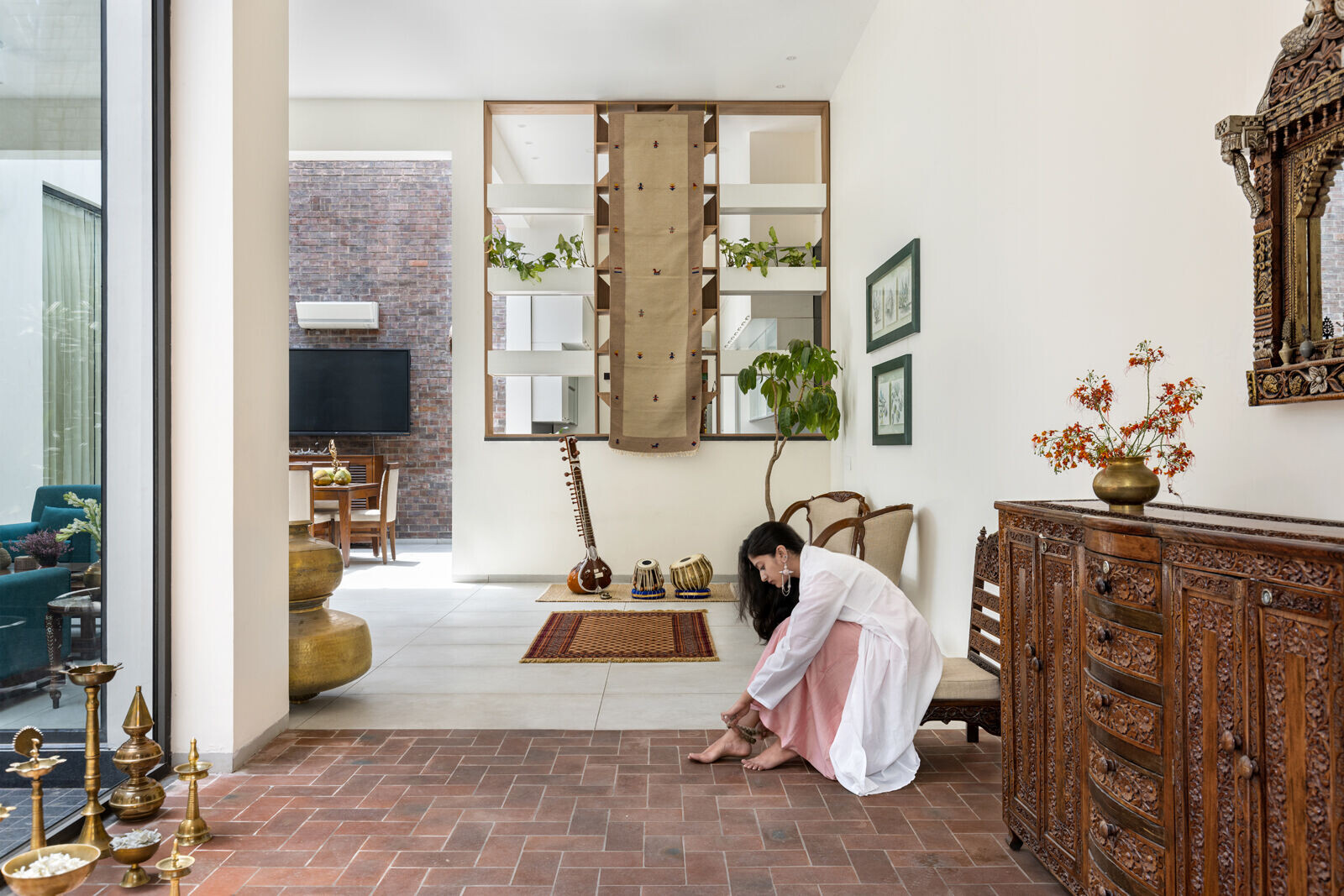 As one traverses across the lawn, a large veranda awaits, flushed with the structure, adorned with lush planter pots and a swing set, offering an enjoyable space for evening tea while one takes in the essence of the surrounding nature.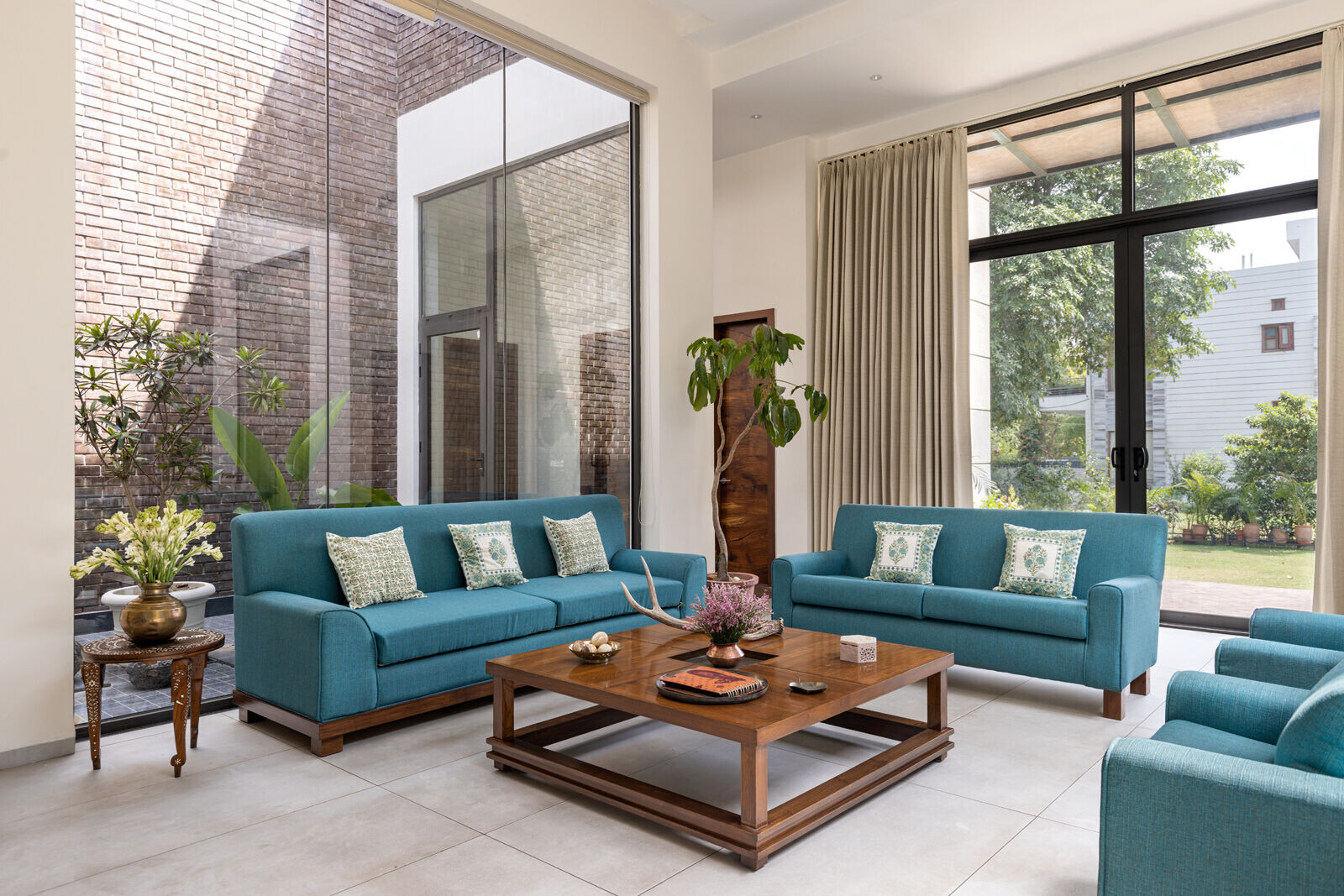 Lying at the centre of the space is a spacious living area, nestled between two courtyards that let in abundant diffused natural light. The perceptual clustering of the courtyards enhances the spaces by bringing light while ensuring a seamless connection among different areas.
Covered in pigmented wire-cut bricks, the colour and texture of which give off the impression of being buried in the warm earth, the courtyard attains a double-height volume, fully immersing the users into nature.
The red bricks and grey floors complement the pale walls, while the plants adorning the courtyard add just the right amount of greenery. The doors' dark walnut wood and the golden brass pots give the entire setting an earthy elegance that transports one to rural life.
Therefore, the house design is a sublime reflection of an effort to achieve a synthesis between habitat and nature, bringing forth the vitality of materials and volumes.