In Bangkok, Thailand, a young couple purchased a small 20-year-old existing house at a reasonable price. Located in a dense neighborhood, the property is surrounded by different houses, without a fence to separate one home from another. The clients were mainly concerned with modernizing the house, particularly the living area, main bedroom, and car park, within a limited budget.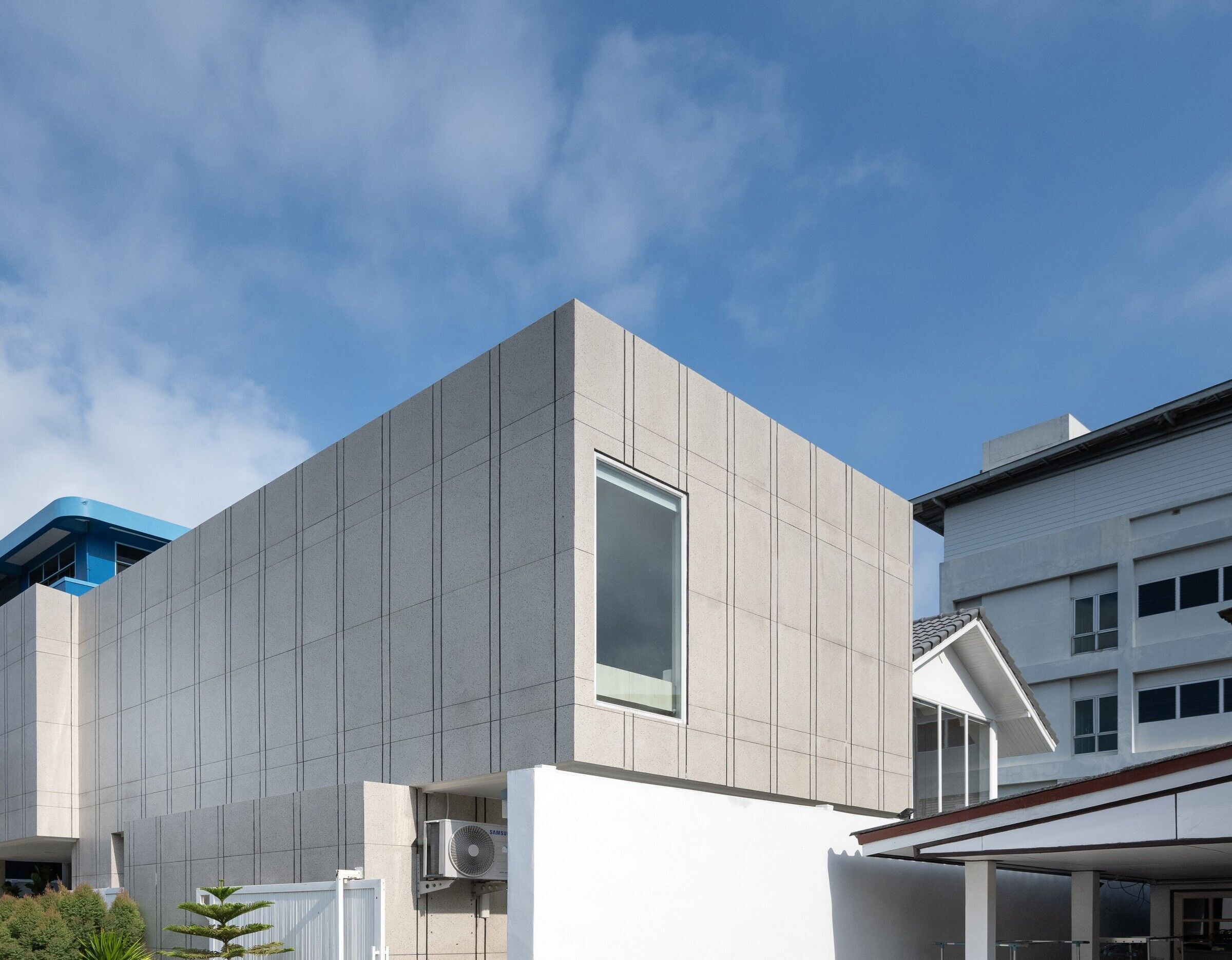 The interior space of the existing house was quite small, with short four-meter spans. This left a relatively large, open space from the property line, with only one parking space.
Rather than renovating the old house, which architects EKAR anticipated could exceed budget while still failing to yield the desired results, the architects focused on designing a new space for parking while adding functional space above the existing house.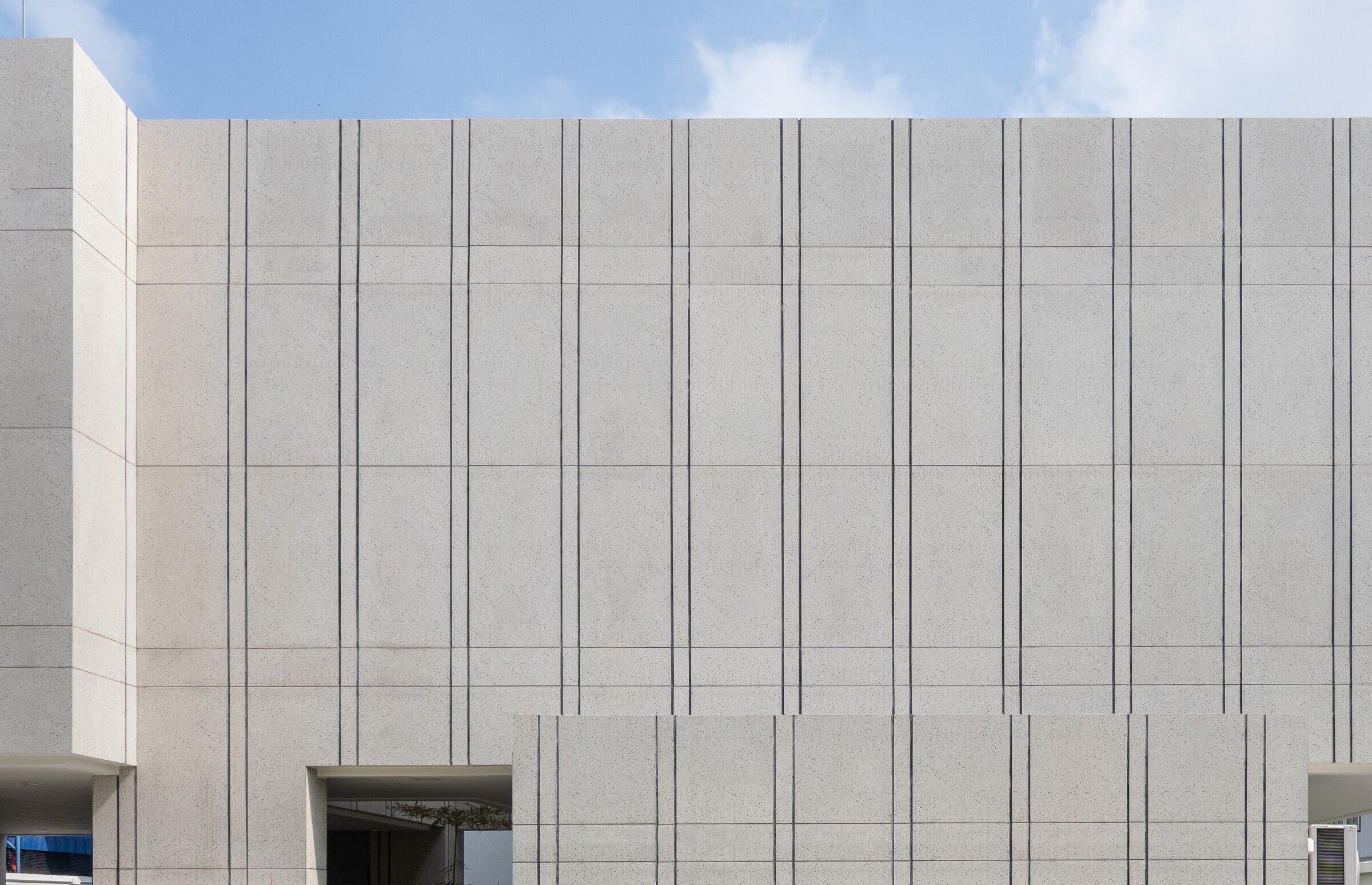 Modern yet harmonizing with the surrounding context, the new build comprises different box-like components that generate separation and combine functional spaces. The non-alignment of the solid box-like volumes provides rhythm and void space that allows natural light to penetrate the courtyard.
At ground level, the parking extension functions as a fence, creating a sense of separation for the site.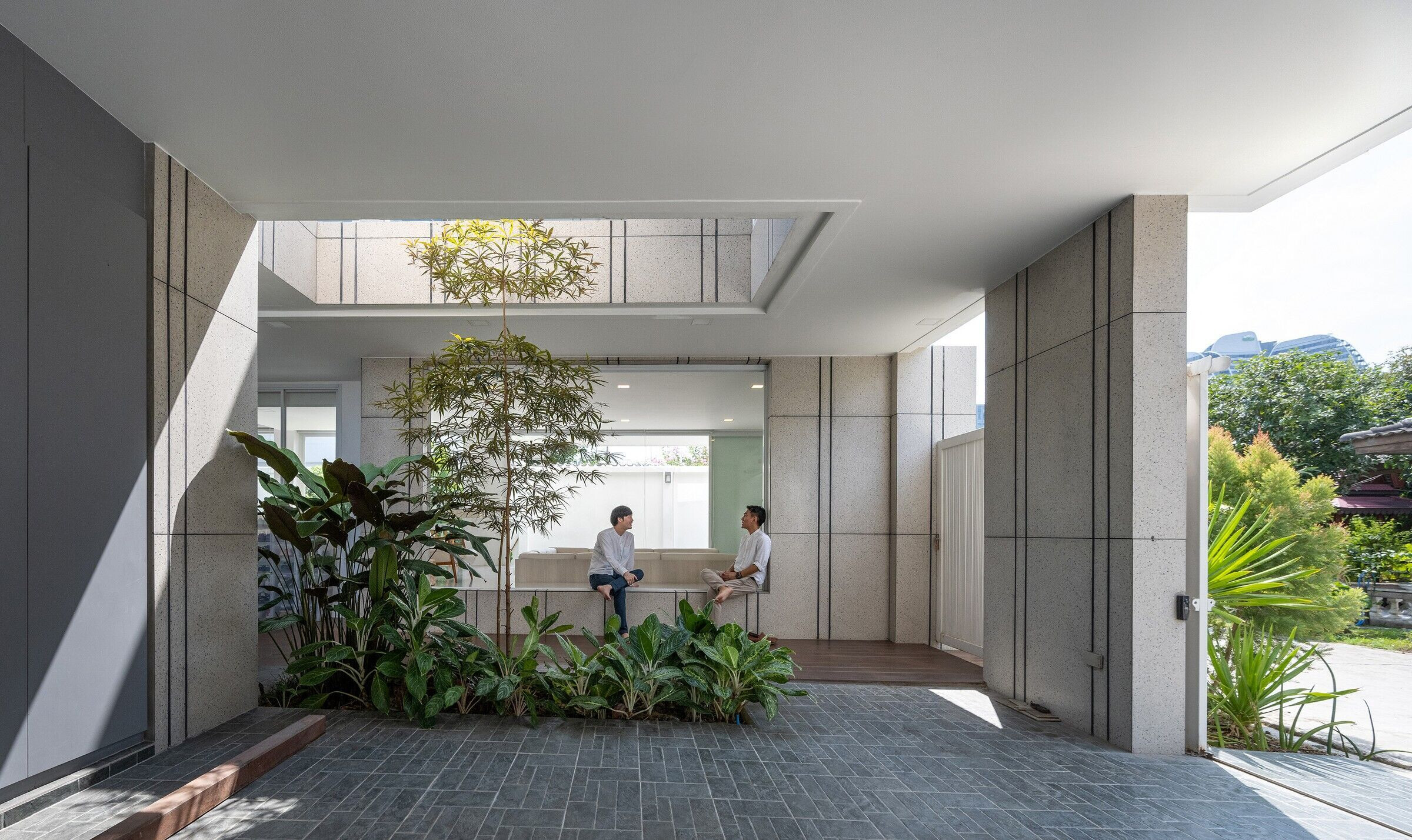 One of the primary materials used for the existing house was terrazzo, widely used in Thai architecture dating back to the 1970s. The architect wanted terrazzo for the new volumes, including their exterior. However, terrazzo is challenging to apply vertically and easy to stain, making it less than ideal for exterior use. As an alternative, the outer volumes of the home are clad with a terrazzo-printed pattern. The seams of the tiles, wide/narrow, large/small, add an element of expression while showcasing the potential of printed tiles.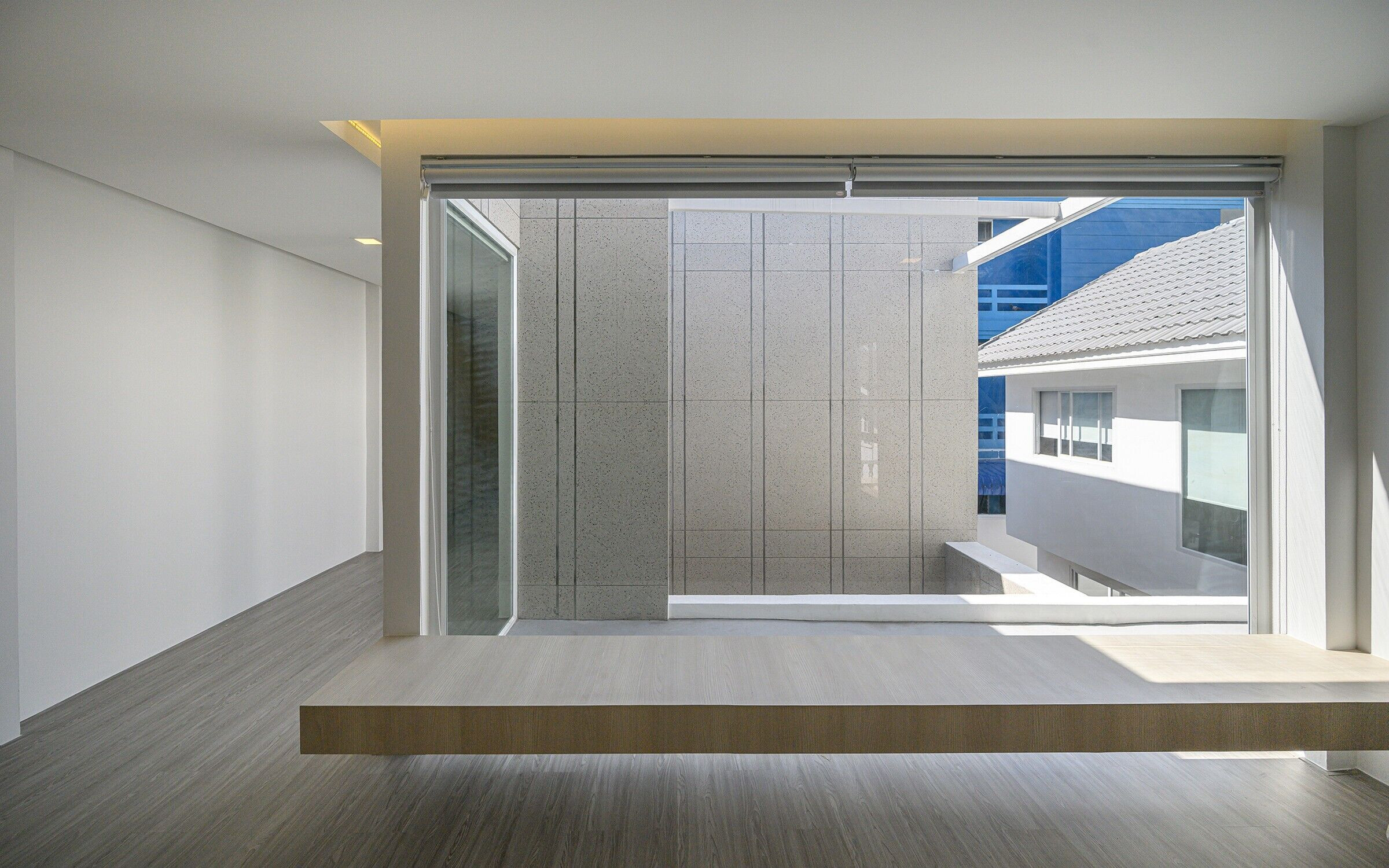 In summary, the residence blends past and present, respecting the existing 1970s vibe while fully responding to the client's requirements.