Our roundup continues with the best brick projects of the year, including an immersive showroom, cultural center and a former mid-nineteenth-century public house turned residential complex.
1. The Brick House by Studio Ardete
Situated in a modest residential area of Panchkula, Haryana, the brick house designed by Studio Ardete faces a wooded park to the south and south-east across the road, with a lawn providing scenic views of the landscape along its two significant frontages.
2. Ogindan Dandan House by SML
In a quiet residential area of Seochon, Seoul, the Ogindan Dandan House by SML sits at the edge of a mountain ridge and prominently above a busy road, showcasing the home's stature from its east, west, and south elevations.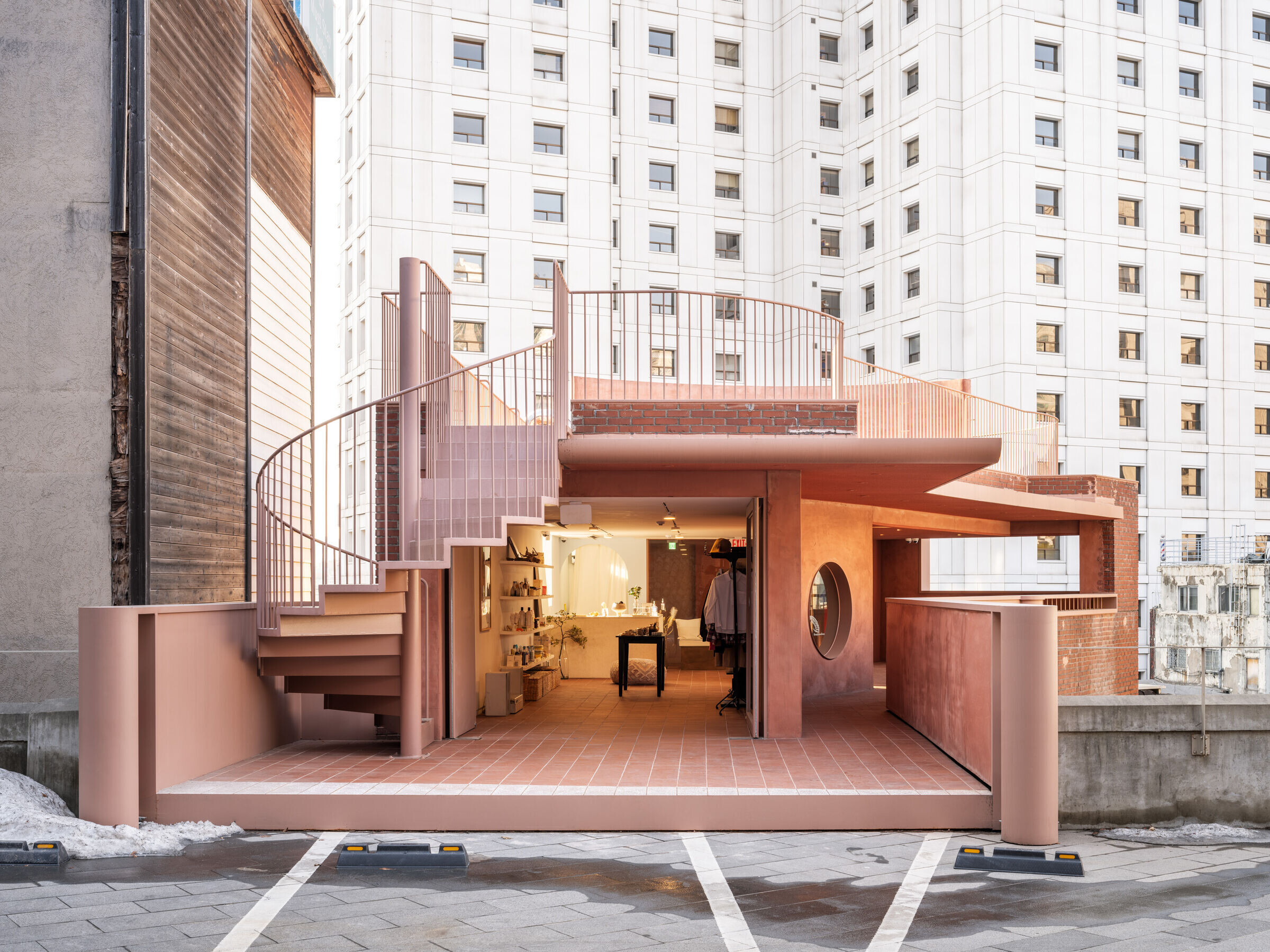 3. Piknic 2020 Cultural Centre by Indiesalon
Located at the foot of Seoul Namsan Mountain, the Piknic 2020 Cultural Centre, designed by Indiesalon, is a renovation of a Goshiwon (Dormitory) built in the 1990s. The old structure has been transformed into an intricate cultural space that consists of a cinema room, café, restaurant, and design shops.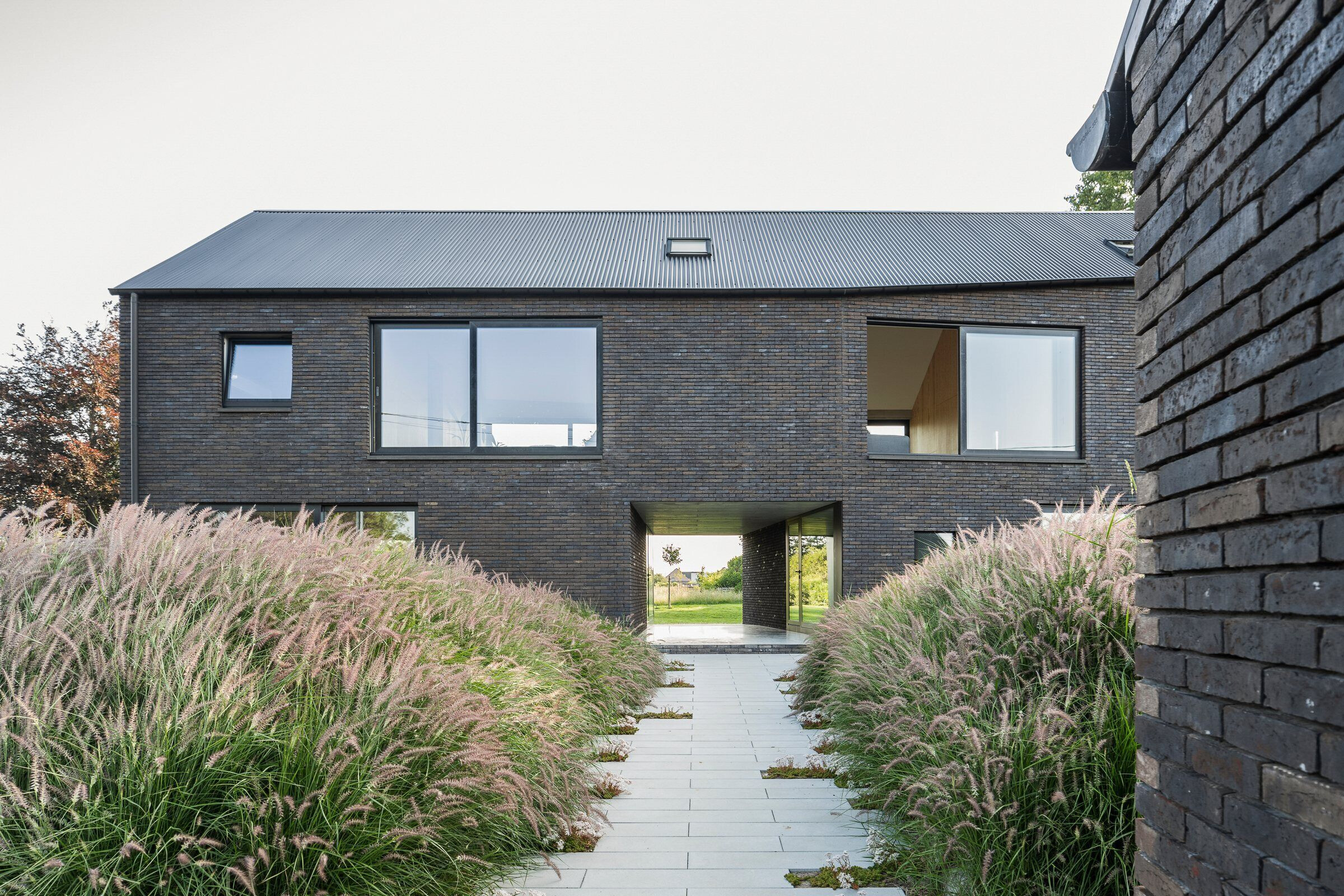 4. Habitat groupé Bolette by LRARCHITECTES
On a building plot in a small Brabant village, two families are accommodated within two separate houses and one unifying volume. The surrounding rural architecture inspires the house concept by LRARCHITECTES in terms of volume and materiality. A slight fold in the two longitudinal facades offers a subtle distinction between the two houses from the outside.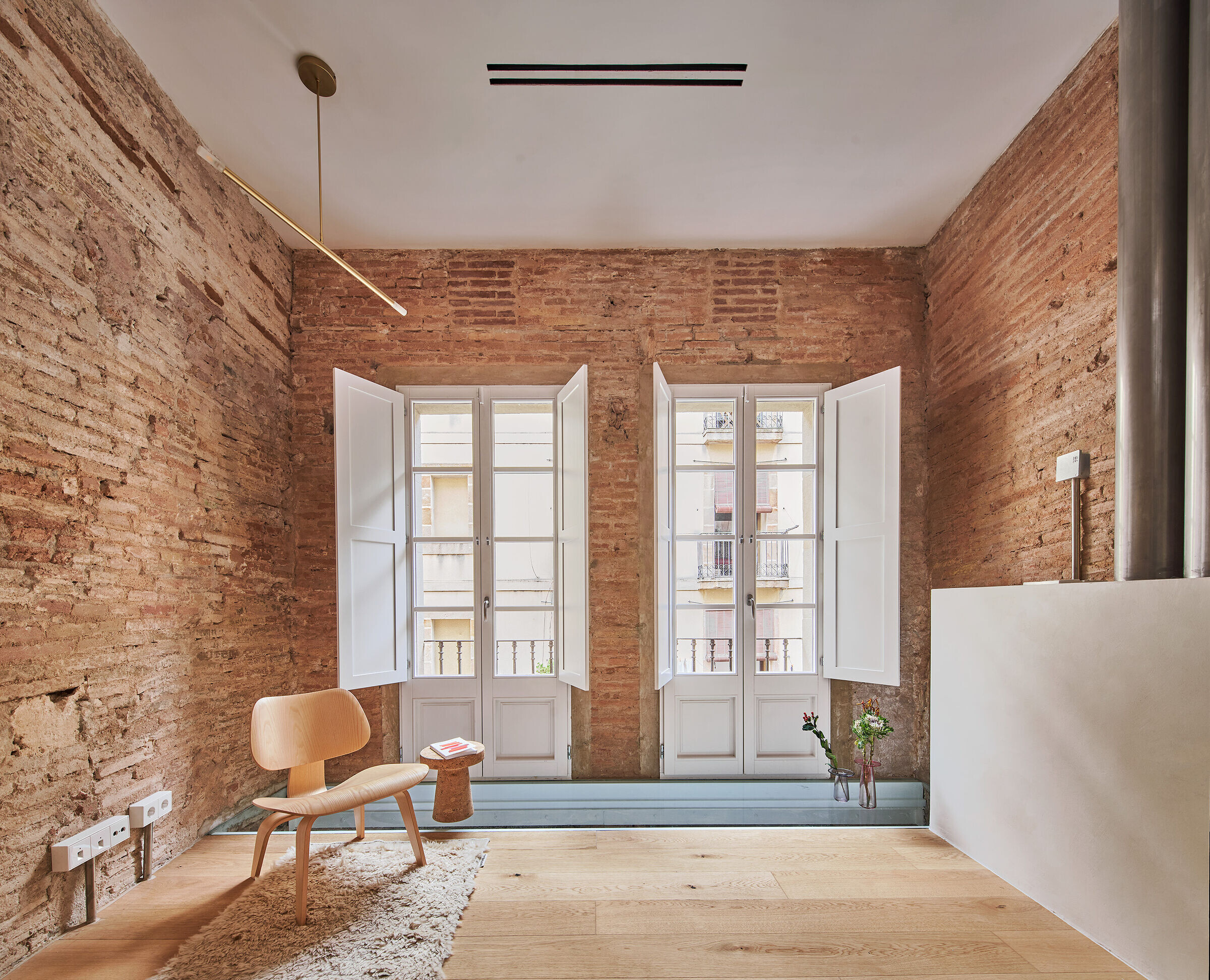 5. HOUSE BSP20 by Raul Sanchez Architects
Raul Sanchez Architects stripped a 19th-century property in a ruinous state, located in Barcelona's Borne district, down to its facades, dividing walls, and roof. What was left is a 15-meter-high void revealing a composition of all kinds of bricks and stones arranged without apparent order or composition. Inside this void, Raul Sanchez Architects inserted a modern interior.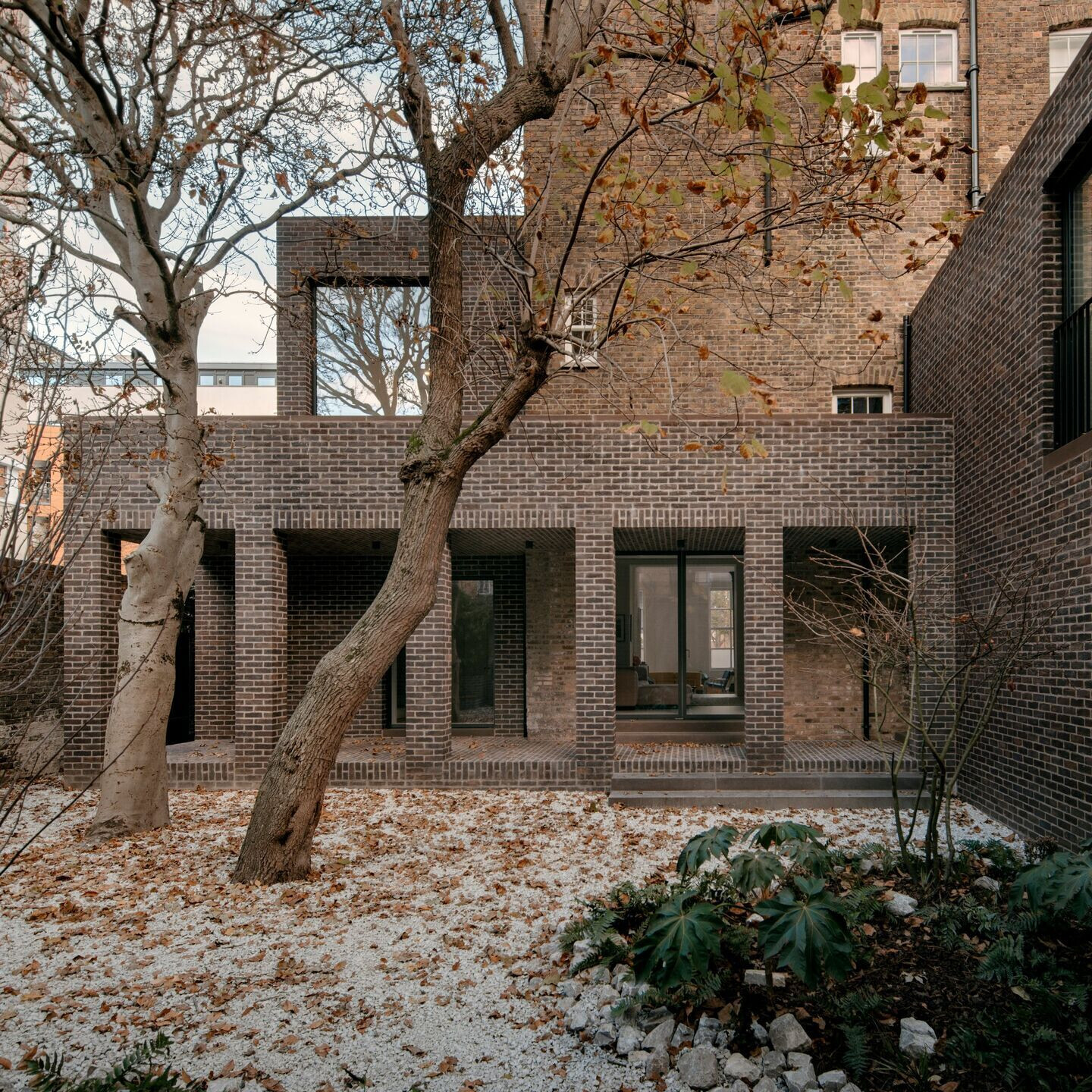 6. Blockmakers Arms by Erbar Mattes
A former mid-nineteenth-century public house in London's Regents Canal Conservation Area, the now residential Blockmakers Arms contains a five-bedroom duplex on the ground and first floor with an independent apartment on the second floor. This latest renovation was undertaken by Ebar Mattes.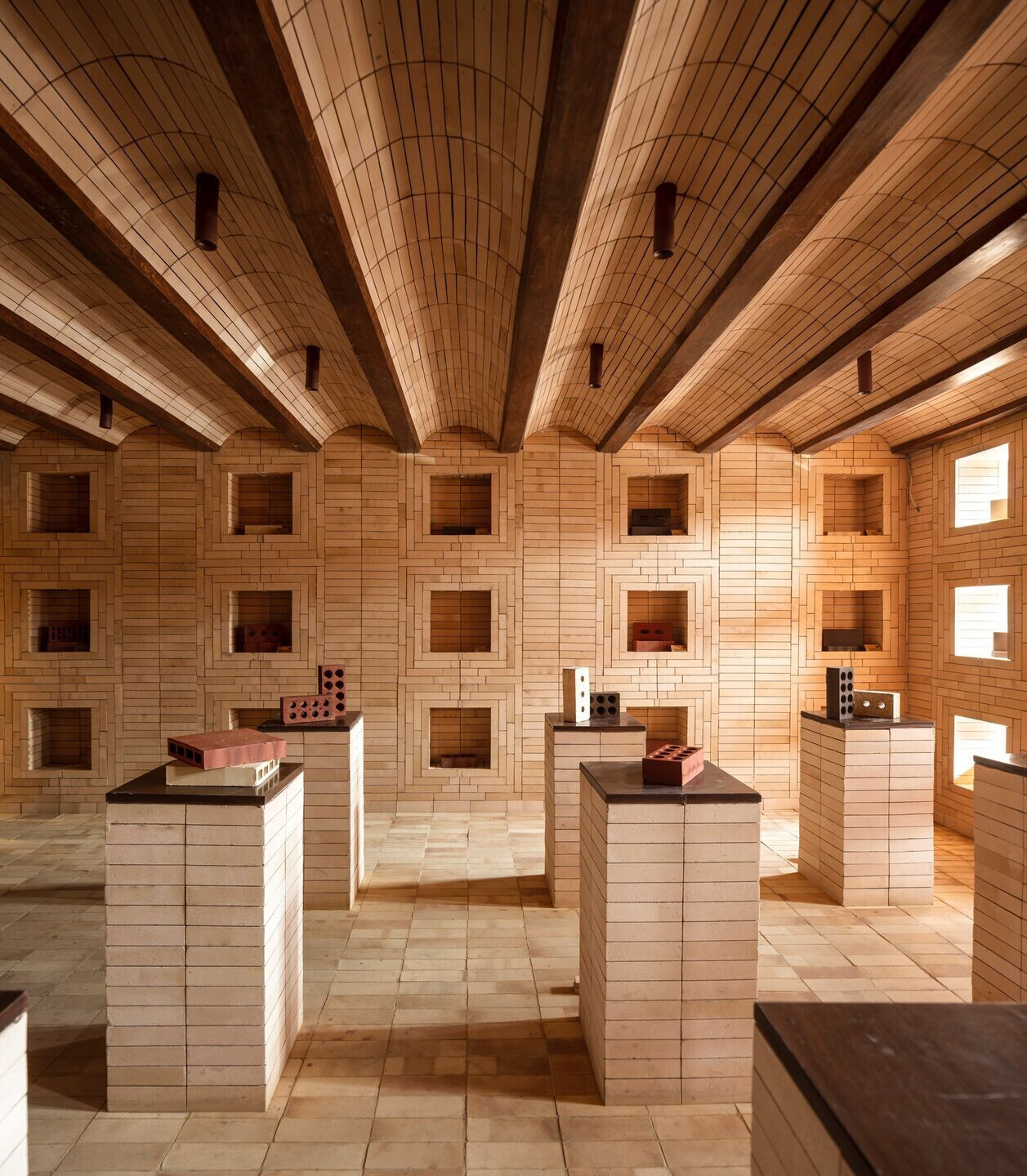 7. The Brick Bond by Renesa Architecture Design Interiors Studio
Conceptualised and designed for the Jindal Mechno Bricks Group, this immersive showroom places the company's core product a the heart of its visual storytelling. Designed by Renesa Architecture Design Interiors Studio, the brick-producing company was seeking a thematic and modular brand identity that could be applied to any retail outlet nationally and globally.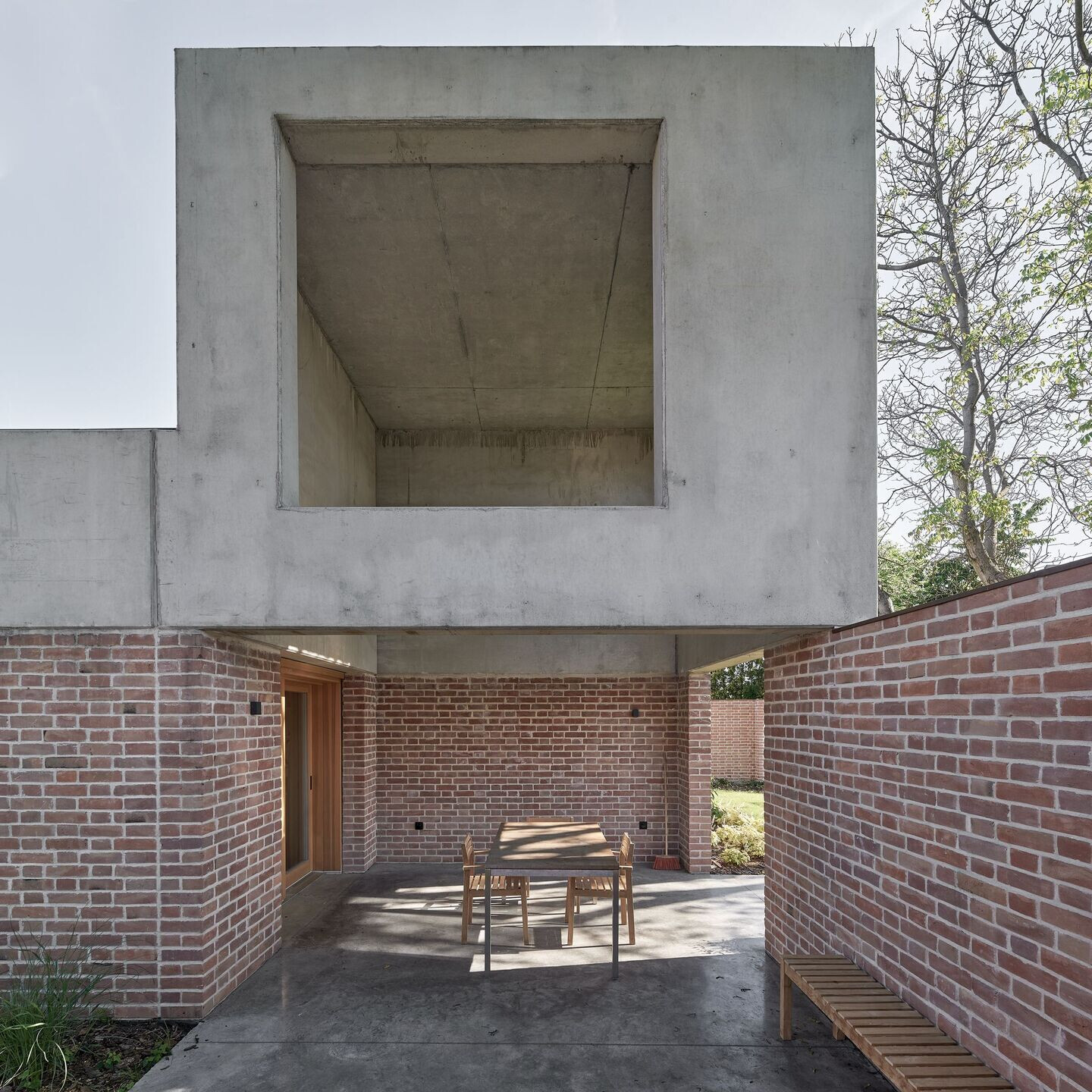 8. Mława House by James & Mau
In the small town of Mlawa, Poland, this budget-conscious one-storey house by James & Mau was constructed mainly of brick and concrete.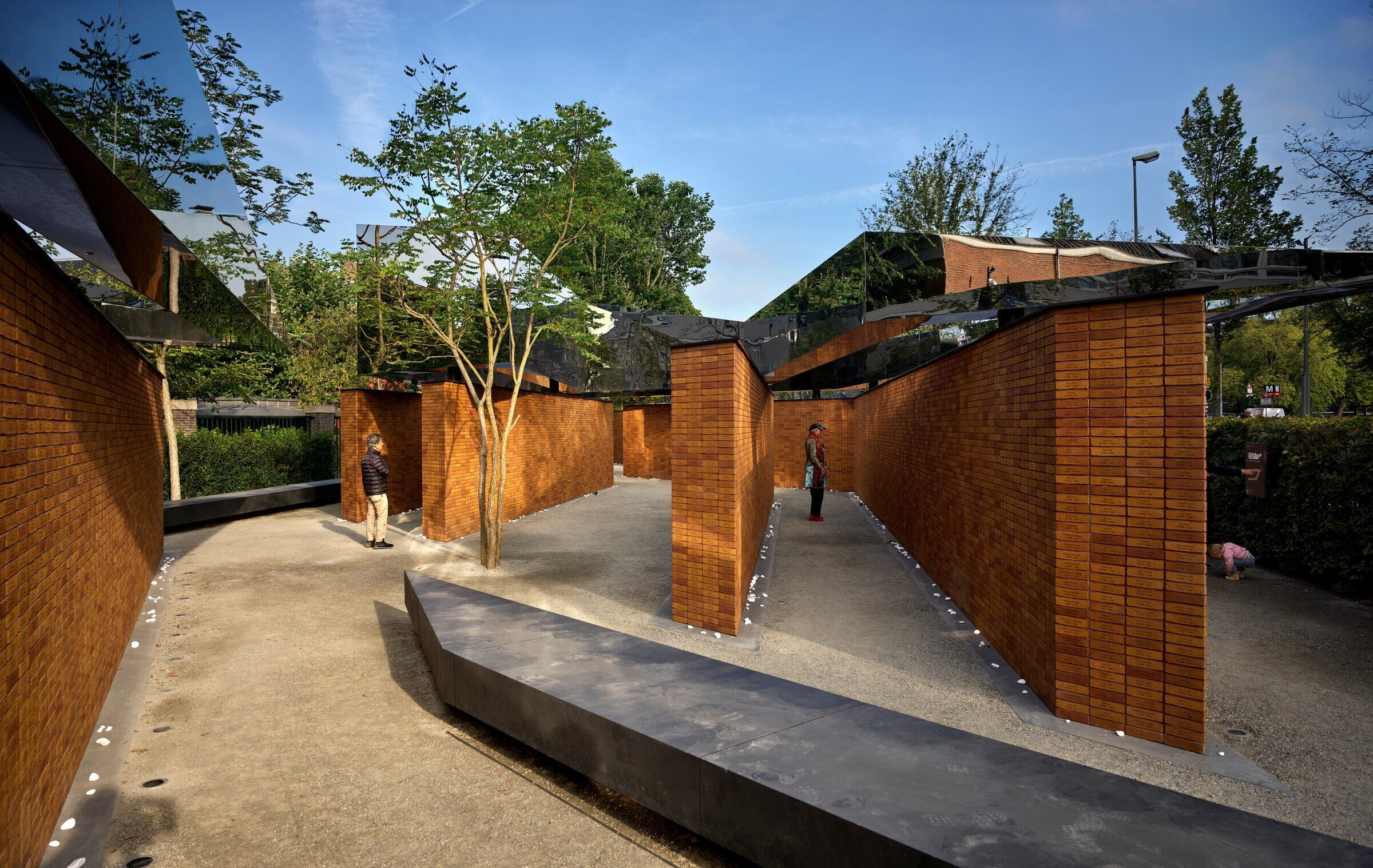 9. Dutch Holocaust Memorial of Names by Studio Daniel Libeskind
Designed by Studio Daniel Libeskind, the Dutch Holocaust Memorial of Names commemorates the 102,000 Dutch victims (Jews, Roma, and Sinti) who perished during the Second World War. Located in Amsterdam's Jewish Quarter and close to important Jewish cultural buildings including the Portuguese Synagogue and the Jewish Historical Museum, the design was realized in collaboration with local architects Rijnboutt who as executive architect fulfilled the role of coordinating this project.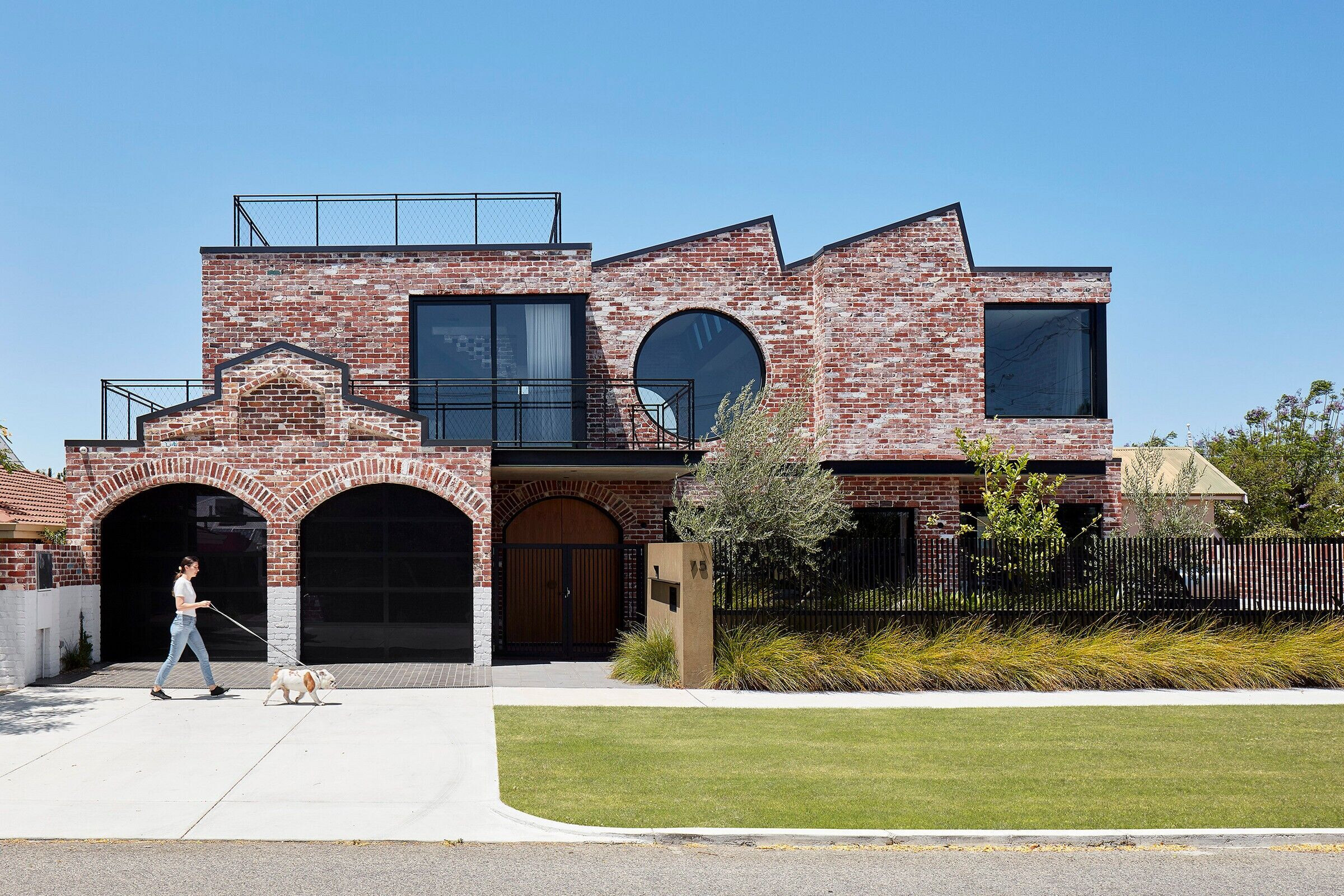 10. Brick House by State of Kin
Located on a small inner-city site in Mount Lawley, Western Australia, this home by State of Kin is constructed with red brick sourced from a demolition site nearby. The reuse and celebration of this locally sourced material form the cornerstone of the design with the colour and finish of the bricks harkening back to their previous lives, along with beige, blue and green paint layers retained in portions.