In Bergamo, this compact and refined administrative building by Studio Capitanio Architetti for Italian steel fabricator Trafilerie Mazzoleni features clean forms, changing textures, and a striking alteration of dark and light tones. The building, which is located on the perimeter of a vast industrial complex undergoing a regeneration process, brings a renewed façade to the perimeter of the property that reaches out to dialogue with the city.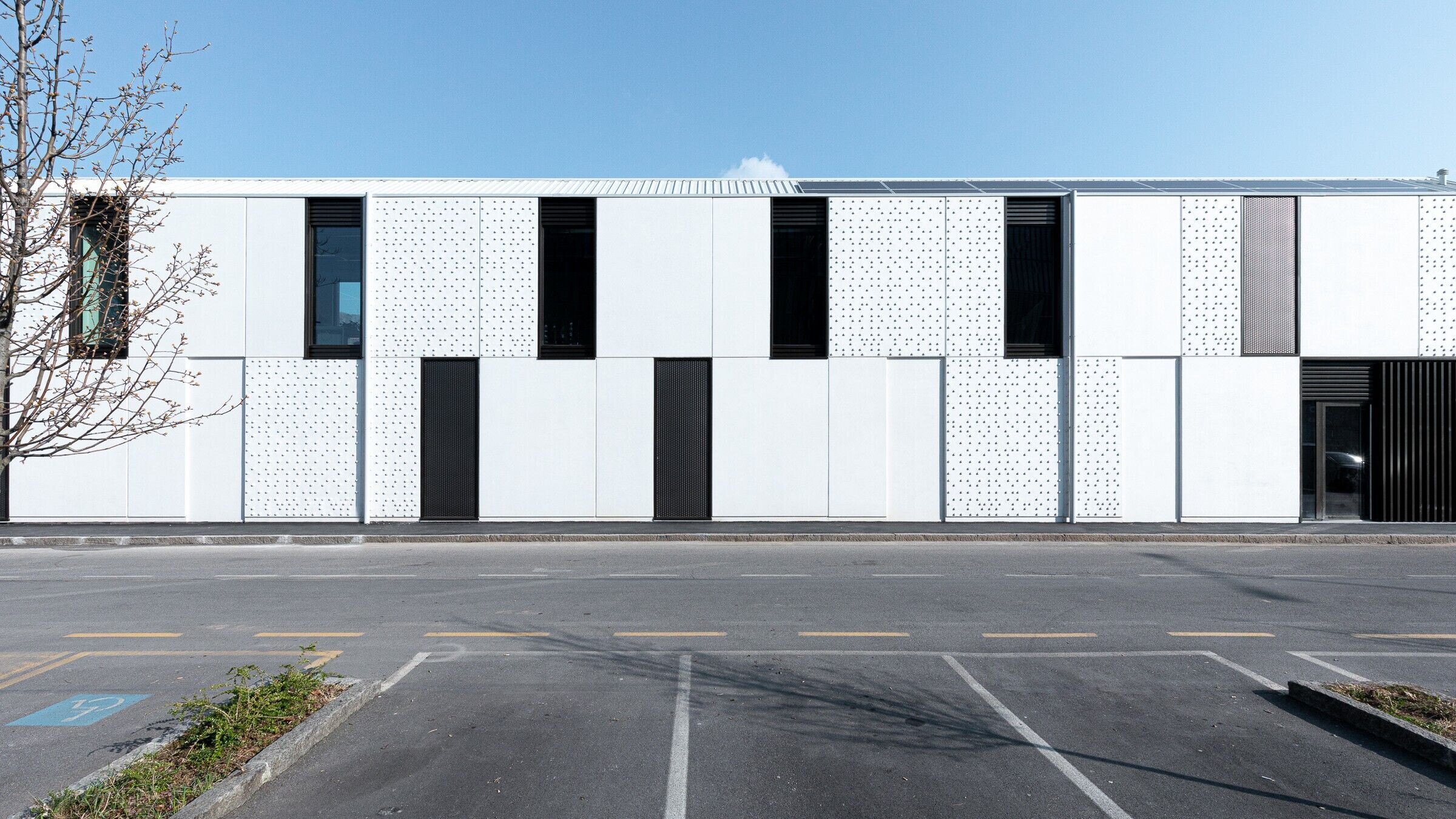 The architectural design reinterprets the long and narrow shape of the original disused warehouse on the property. Its volume takes on a pure form, without eaves, in line with the contemporary archetype of a factory. At the same time, an exuberant outer surface suggests constant movement with changing shadows and weaving buttons that reflect the active energy inside the manufacturing plant.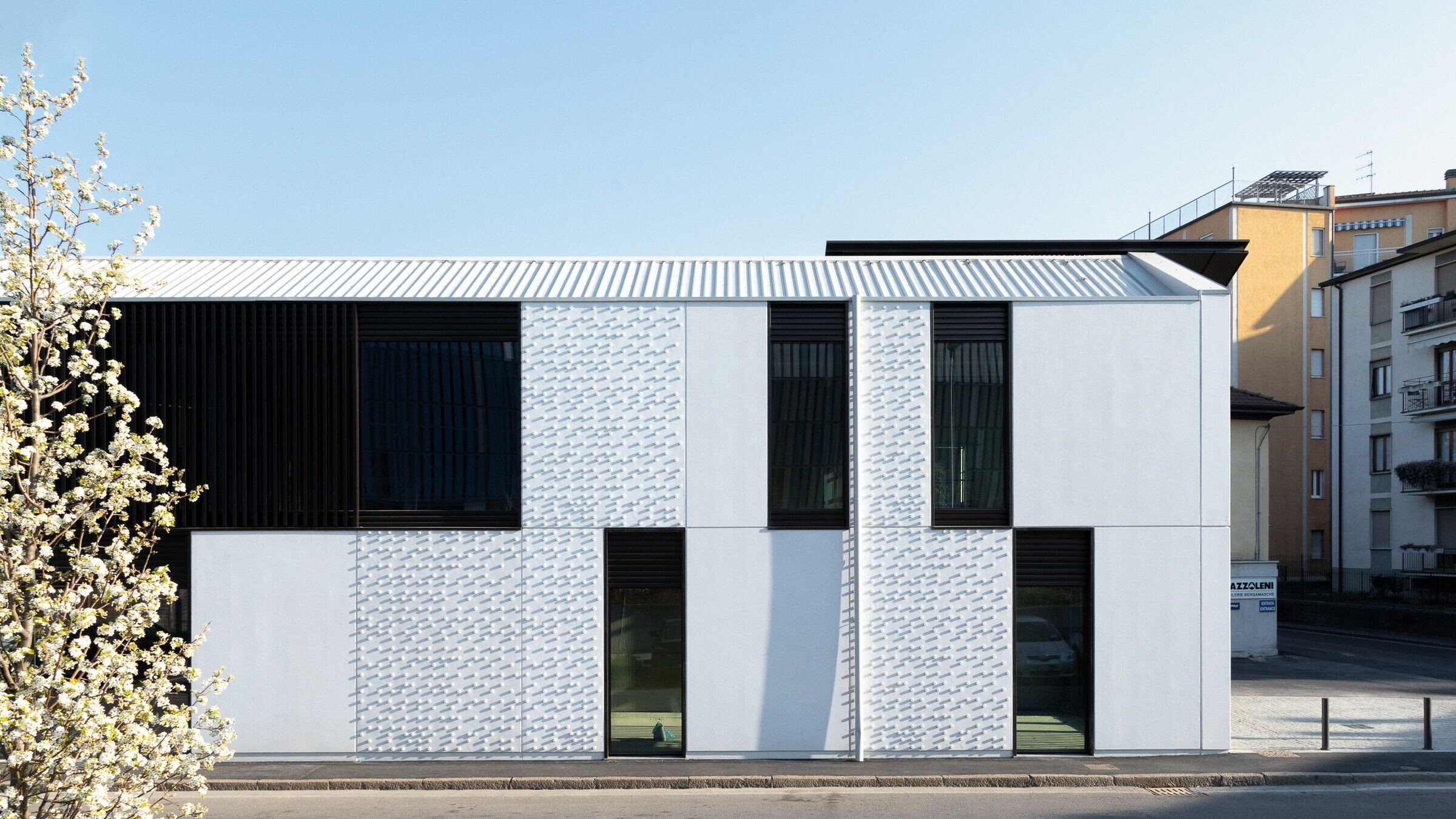 Developed over two levels containing two 500-square-meter units, the building was constructed with a prefabricated system to reduce construction time. In addition, the cladding of prefabricated steel cassettes were installed for the first time in Italy.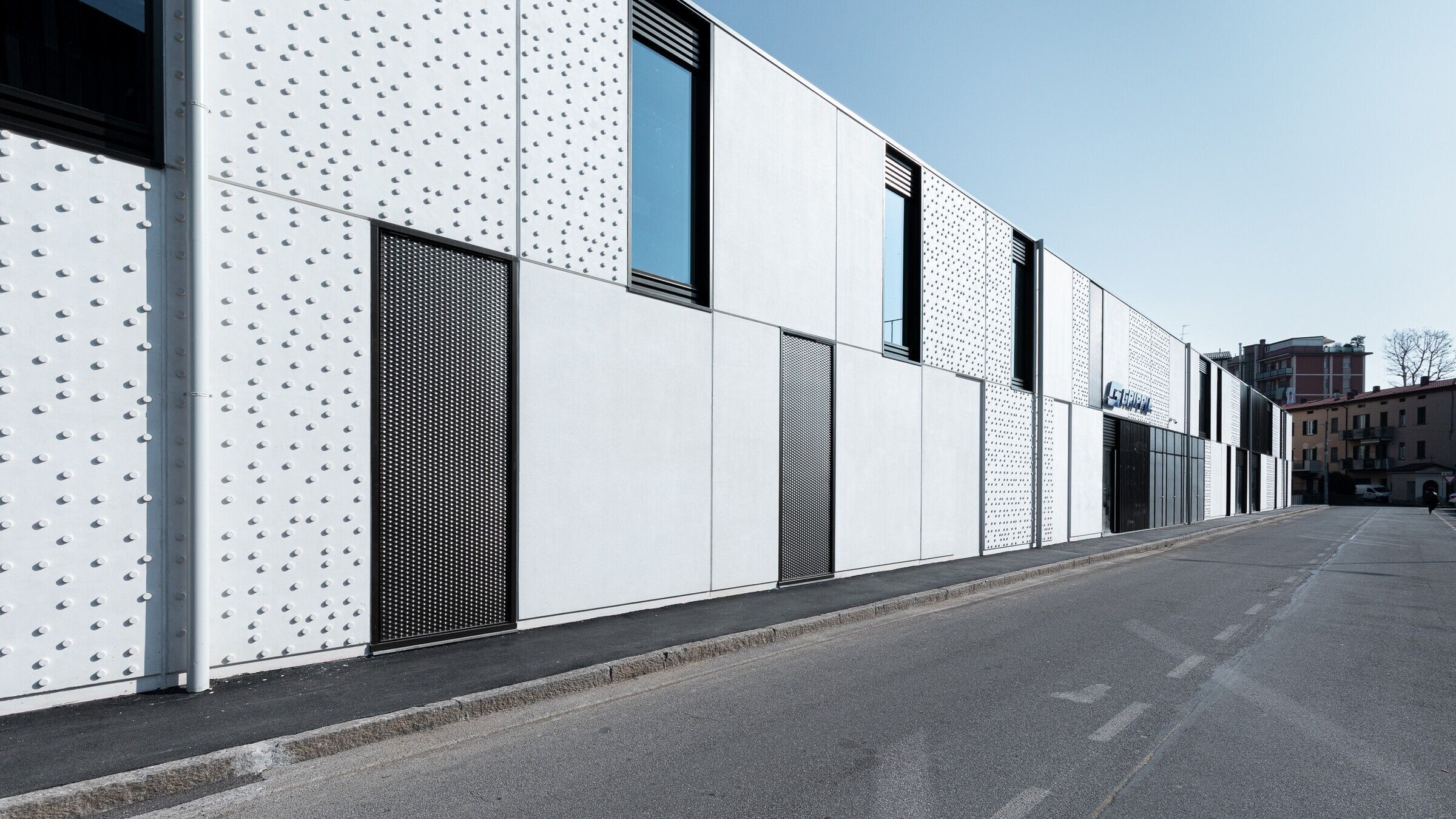 The modular metal structure, with a regular frame, informs the façade. White, textured, reinforced concrete panels alternate with burnished window frames, adding rhythm and interest to the façade. The panels were made using customized matrixes. Their smooth, acid-etched, and textured surfaces subtly shift and change in appearance in response to the position of the sun. The prefabricated steel cassettes used alongside this were installed for the first time in Italy.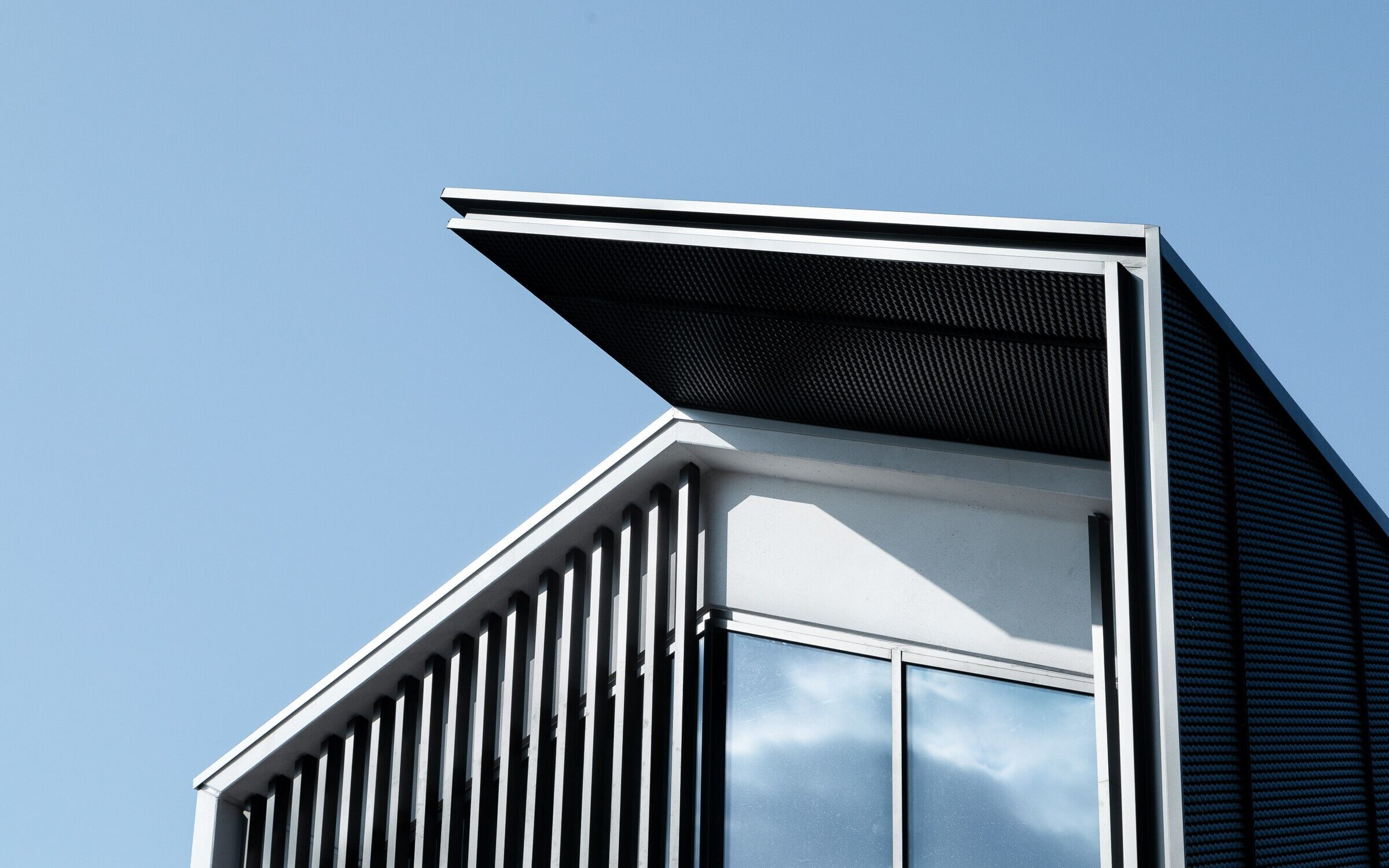 Alternating with the façade panels, doors, and window frames are finished with trapezoidal corrugated sheathing that assists in compensating the internal difference in the level of the floor slab and the covering. The narrow front of the building is completely glazed, with protection from a burnished lath. A full-length frame for the entrance sets it apart as a dominant portal.
Inside, the office interiors are deliberately left exposed, lending an industrial yet welcoming feel, while the colour scheme is a sharp alteration of the white finish against the dark colour of the floors and windows and a feature iron staircase in green.