Central to UNStudio's design for JetBrains St. Petersburg office campus transformation is a stepped indoor atrium. With the large open space, connected to an outdoor courtyard and outdoor terraces, the architects intend to increase engagement and create a strong office community.
The atrium spine connects to communal functions like central meeting rooms, breakout spaces, auditoriums and the central restaurant, all in a backdrop of biophilia.
The designers break with the usual open plan floors for the work stations and organize the 1000 new work places around teams and individual focus.
"JetBrains is a highly innovative company. They are ambitious, possess a deep understanding of their workforce and have a very contemporary approach to the future of work. This meant that we were able to bring everything that we have learned from designing contemporary work spaces to this design and could create a warm, green, transparent, open and inviting office that stimulates total interaction."

- Ben van Berkel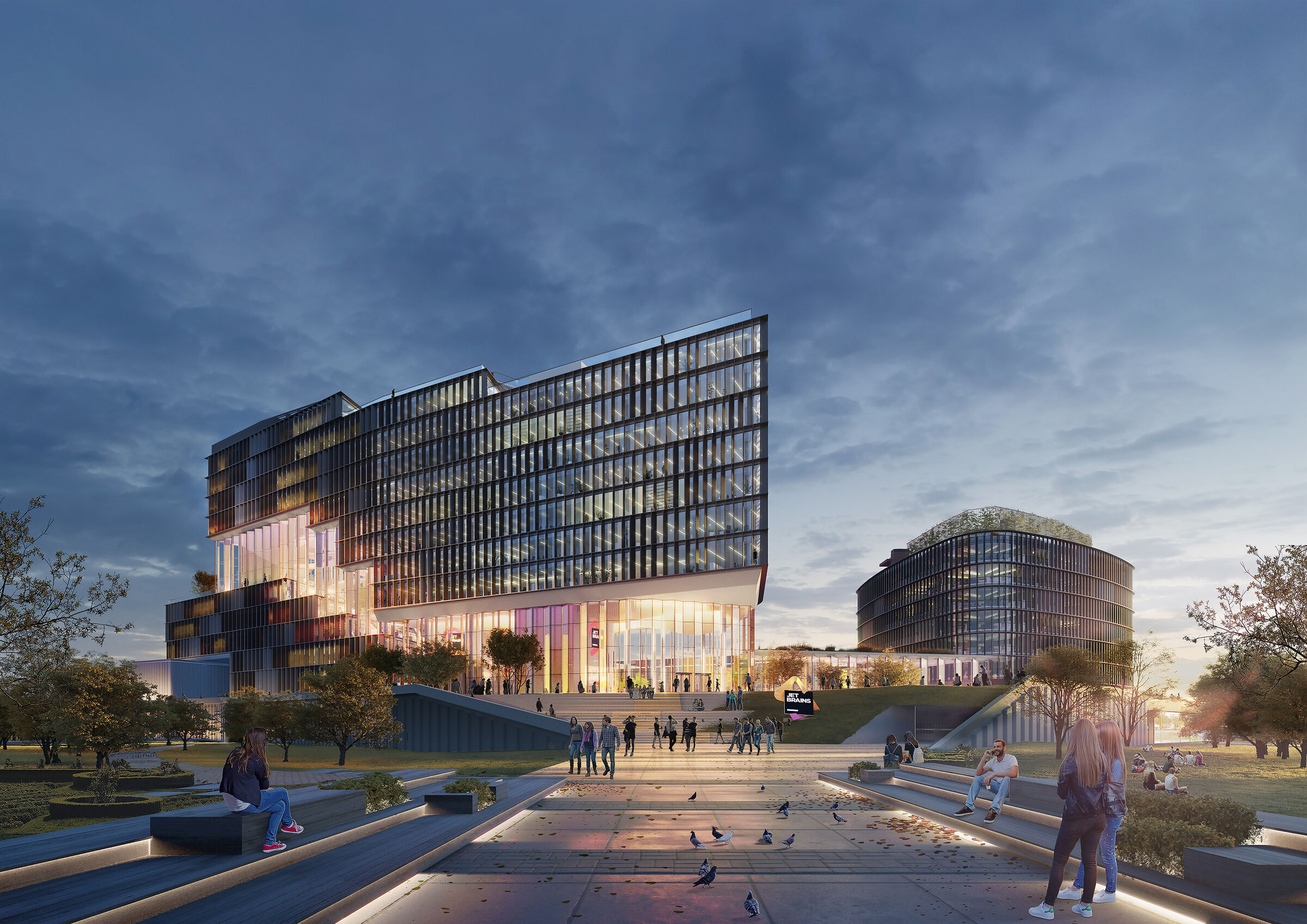 The facade is composed to block heat gain while providing plenty daylight. The atrium is glazed with zigzagging glass panels. Protruding ceramic elements provide shading on the outside while soft acoustic shading devices on the inside.