On the 2nd floor of a large brick building on St John Street in London's trendy Clerkenwell neighbourhood, this Victorian warehouse apartment has been sensitively remodelled by Emil Eve Architects. The space was acquired as a large empty shell, with an interior industrial character of exposed brickwork walls and columns and a board-marked concrete ceiling slab. The result retains the industrial nature of the building while also being warm and inviting.
The architects proposed a series of contemporary interventions distinct from the existing building fabric. Each intervention accommodates a new type of domestic room: library, dressing room, bathroom, ensuite, and pantry. The spaces are defined as independent elements, lined with bespoke timber joinery and ceramic tiling that lend a unique atmosphere and identity to each new inserted space. Meanwhile, the perimeter of existing brickwork and concrete remain exposed.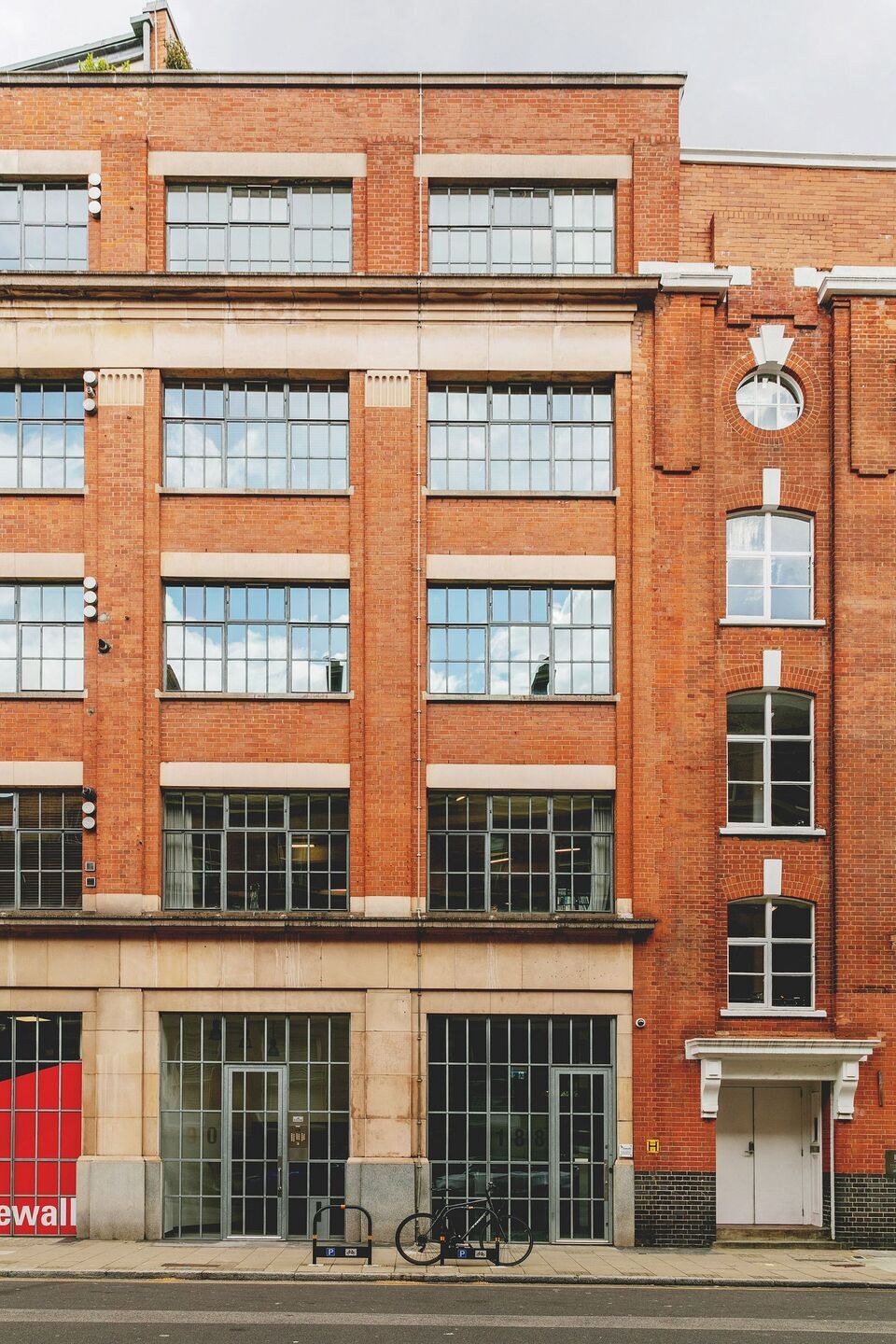 The western side of the apartment includes a large open plan kitchen, dining and living space with afternoon light and views over St John Street. The quieter eastern side includes a spacious bedroom with a flexible second bedroom that can double as an office or home gym.
Upon entering the apartment, one is drawn directly into the library space. The rectangular room is lined with solid European oak joinery, incorporating bookshelves and hidden storage. Large format terrazzo tiles pick up the warm tones of the oak.
Sliding oak pocket doors enable doorways to be opened fully, allowing lateral views from one end of the apartment to the other and through the timber library interior. When closed, the library is a contained sanctuary at the heart of the home.
In the bedrooms, lime-washed birch plywood contrasts with richer oak parquet flooring and is used for storage elements, headboards and window seating. In the main bedroom, natural clay plaster softens the exposed brick walls. With the subtle texture and colour variation, the finish highlights the changing quality of lighting throughout the day.