Appearing as one coherent apartment building with impressively expansive terraces and views, Villa Reden by Franta Group is divided into four independently functioning parts, in which there are a total of eight apartments on the upper level and a mostly open ground floor that serves as common space for social interaction. Each of the four divisions part has an independent entrance on the ground floor in the form of a staircase leading to two apartments.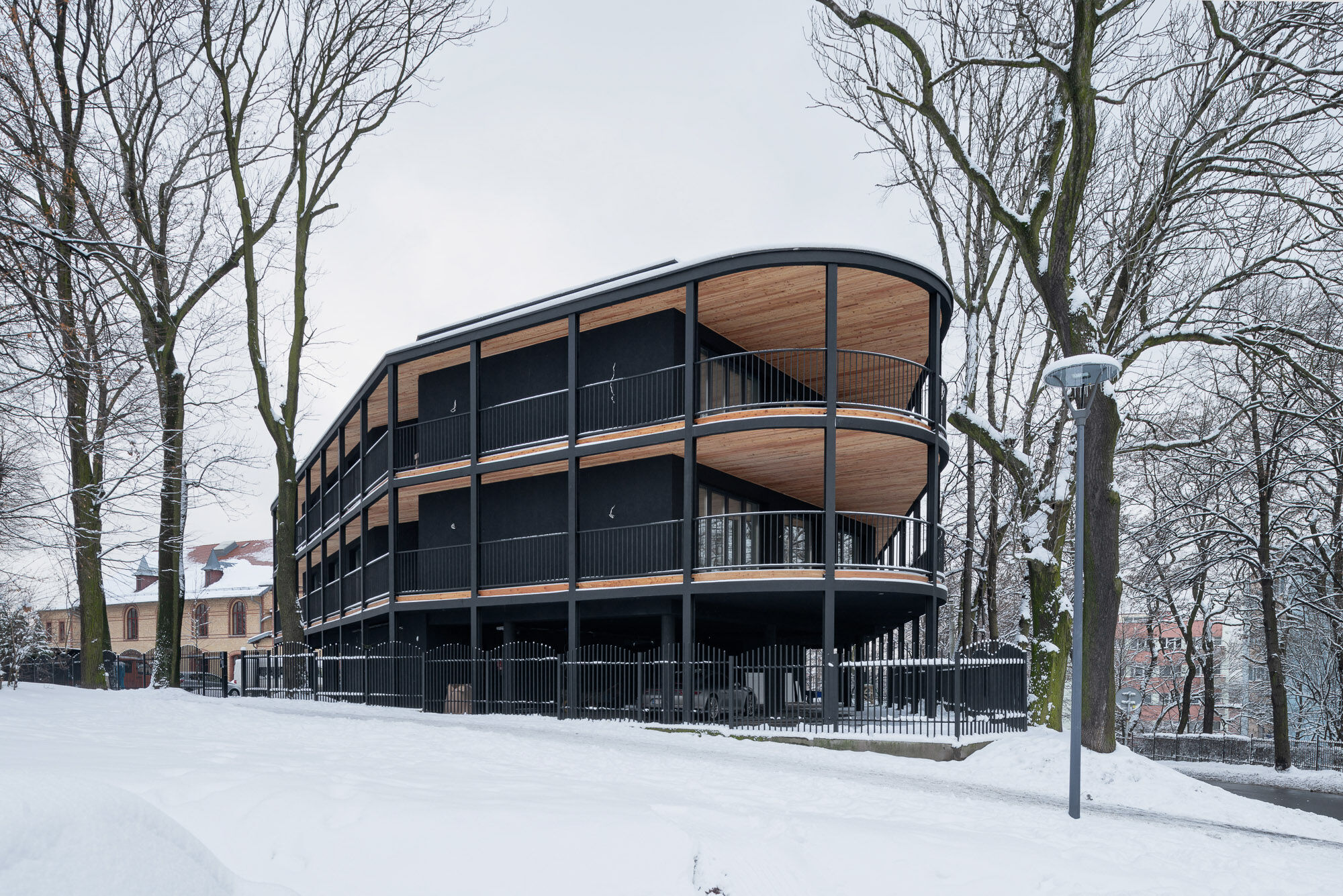 With a limited budget, yet high developer expectations, the concept and shape of the building results directly from the irregular polygonal shape of the site with the goal of leaving the largest possible number of trees standing on the plot.
The solid mass of the building was shaped following the function of the apartments, optimizing their function into the shape of an irregular polygon. Next, a perimeter line was marked along the plot boundaries and the blocks of flats surrounded with terraces to obtain a panoramic opening to the surroundings.
The rounded corners of the polygonal form are a direct response to the character of the interwar villas in the surrounding neighbourhood. According to the architects, after studying the surrounding context, sharp and angular forms felts misplaced and foreign.
Alongside the impressive terraces, patio areas are cut into the building form, illuminating internal parts of the apartments, such as bathrooms and entry areas. Meanwhile, the vertical divisions of the façade are deliberately equal to avoid anomalies in the building's expression.