Malfinio styled the renovation of a 19th-century apartment in the Bubeneč district of Prague for a young family. The family, their daily needs, lifestyle and the feelings that they evoked became the driving source of inspiration for the design.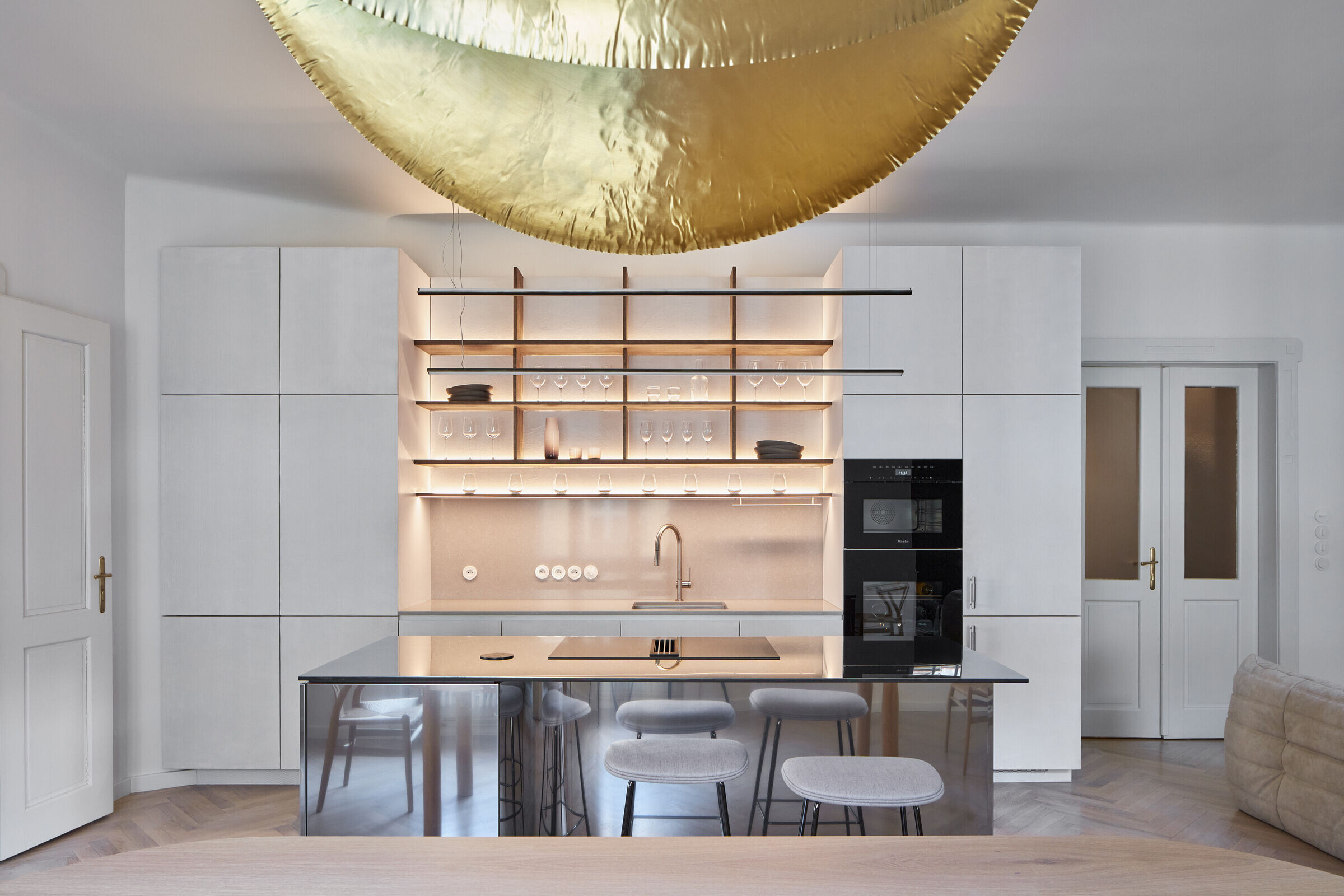 Although the design brief was comprehensive, the challenge for the designers was to incorporate all the elements in a compact space. The concept evolved around achieving seamless interconnection of spaces and catering to the client's functional needs despite the compactness.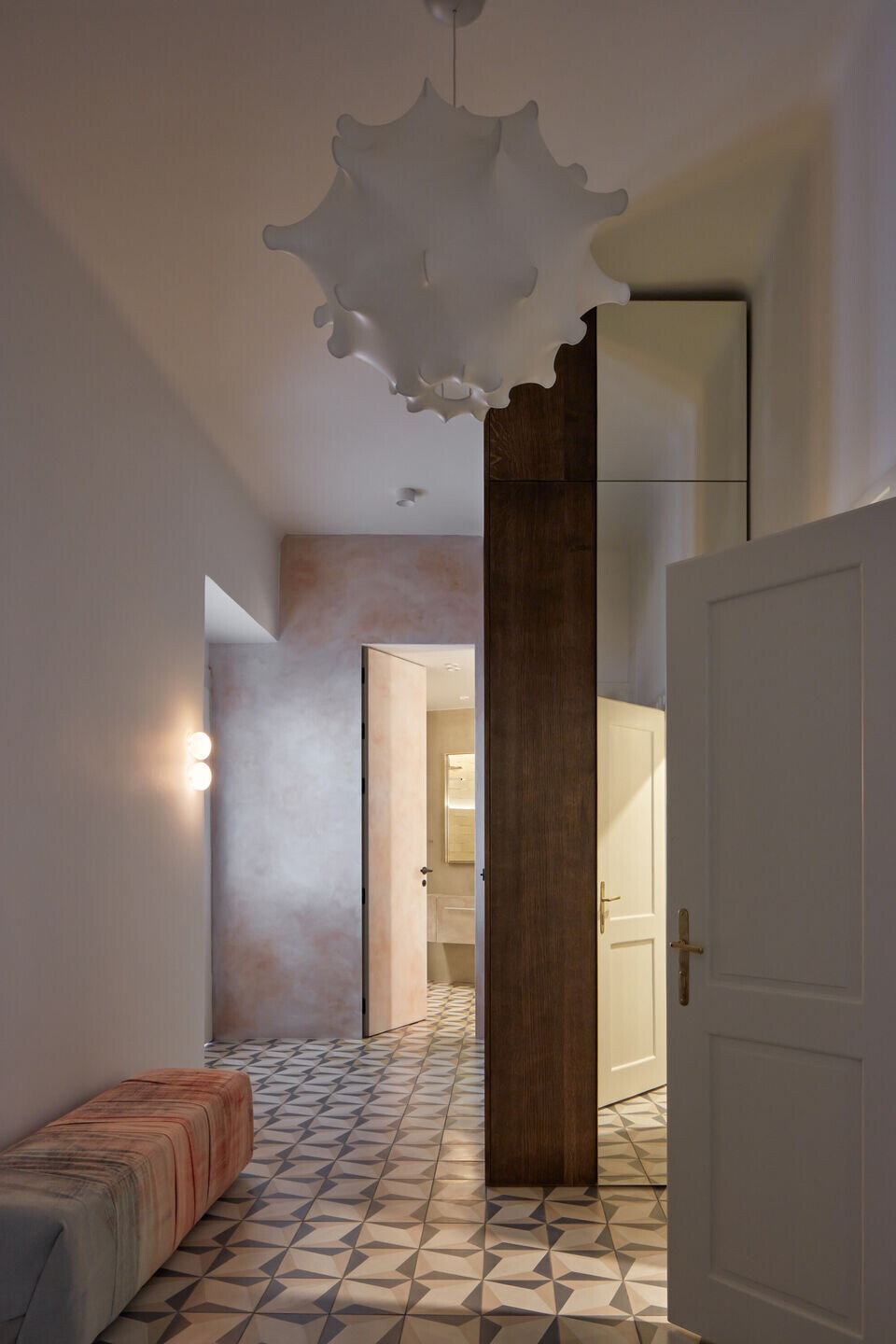 The apartment gives an eclectic feel through its cement floor tiling with a distinct four-pointed star pattern, amorphous light fixtures, gold door handles, and light pastel wall textures. Originally consisting of smaller rooms, the plan was adjusted by removing a wall to create a larger central space and improved user circulation.
Lighting has been given particular attention to foster specific atmospheres while bringing statement furniture pieces to the forefront. A subtle colour palette with clear-cut lines of atypical furniture serves as supporting elements in the design.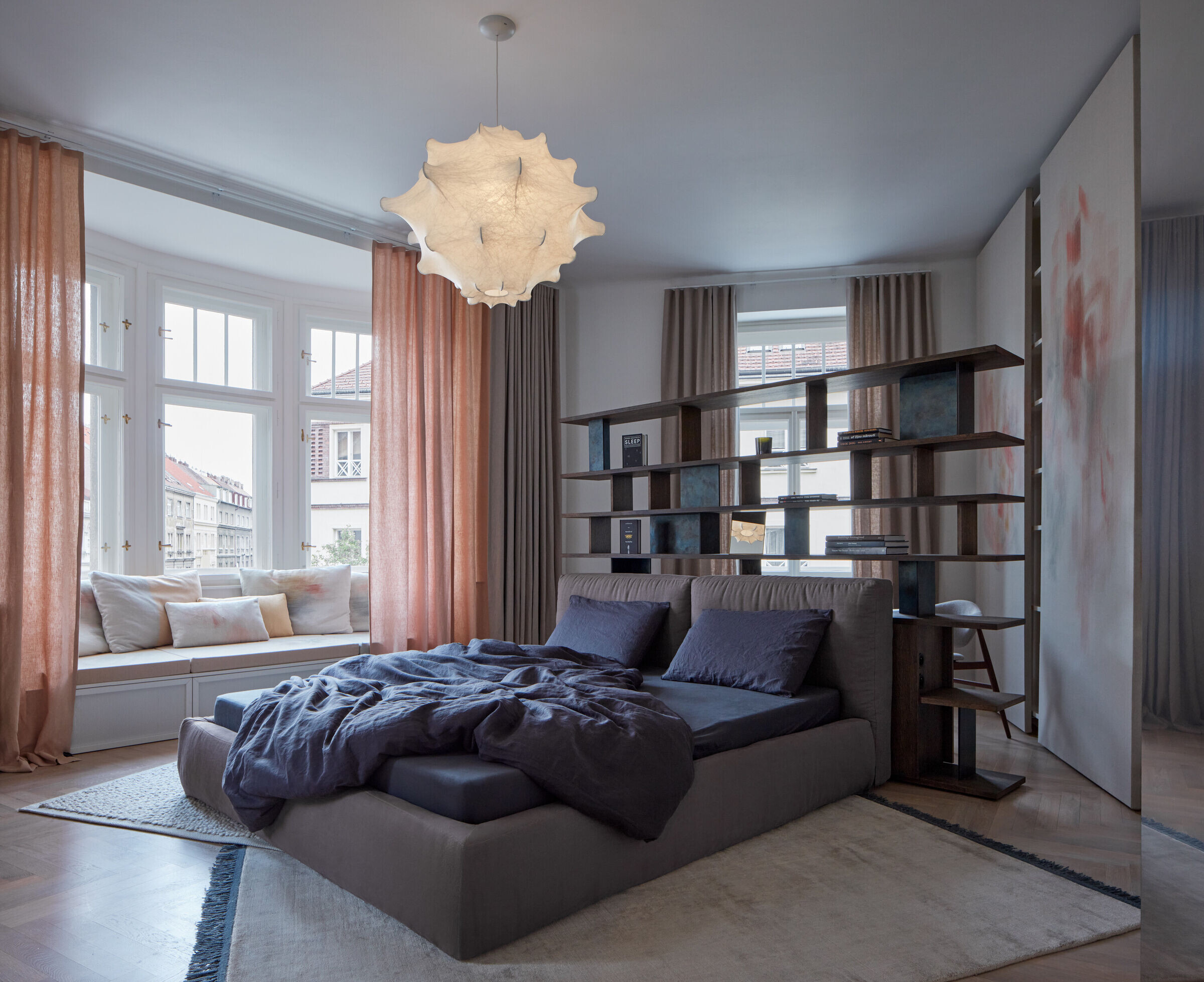 Colours, lighting, materials and textures, thus, played an important role in the transformation of small details that are prominently displayed on different parts of the apartment and interconnected in several ways other than the openings.