An early 20th-century military industry building was transformed into a large sports complex as a result of an ideas competition. Designed by IDOM, the project aims to retain the value and character of the old structure while interposing it with fresh, colourful and light elements.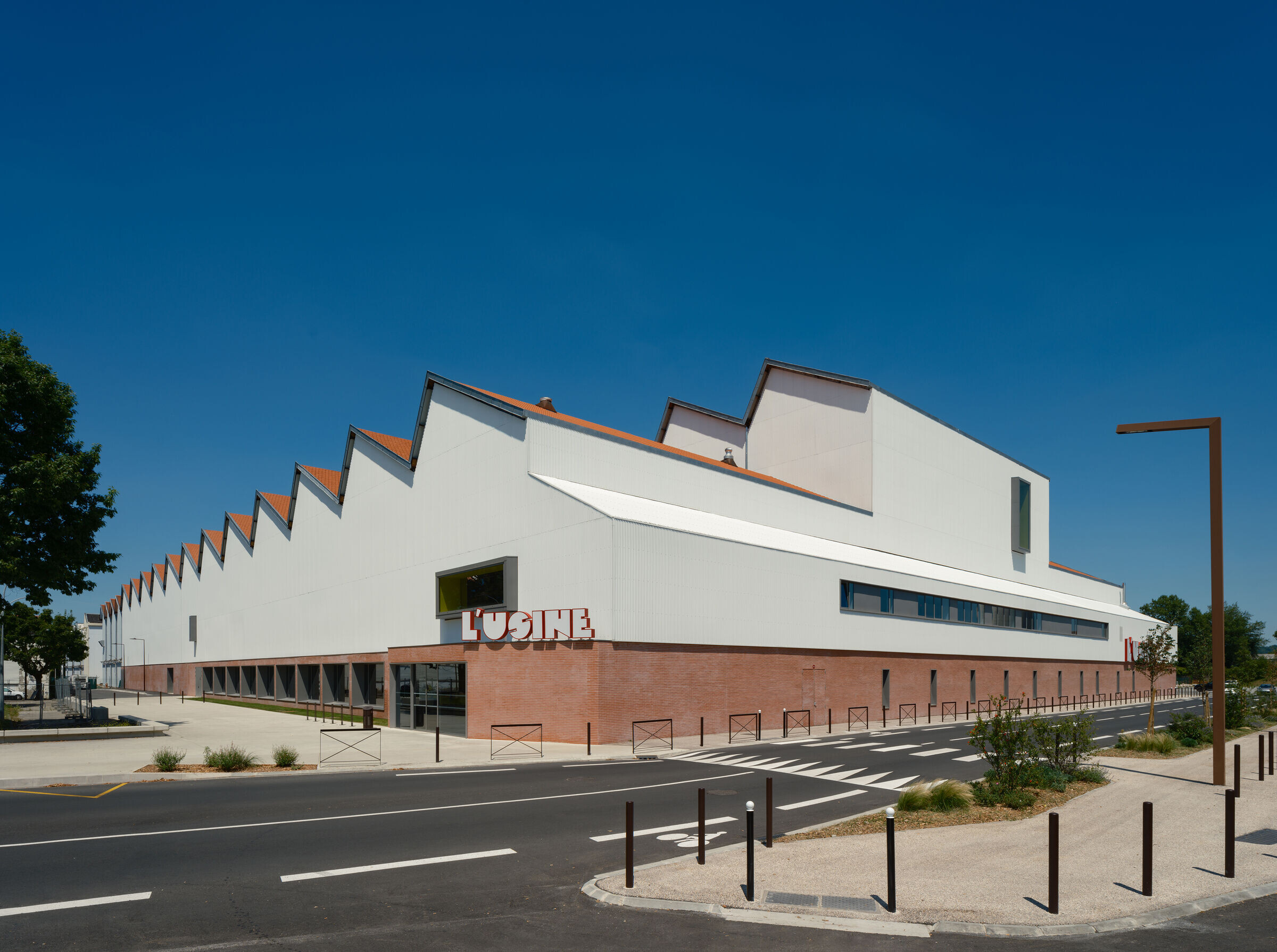 The polychrome structure is flooded with light through the glazed sawtooth roof, imitating the opulence and grandeur of an industrial cathedral. The old, previously grey floor now comprises diverse bright-coloured sports areas, namely athletics, badminton, basketball, handball and climbing, giving it a distinct look.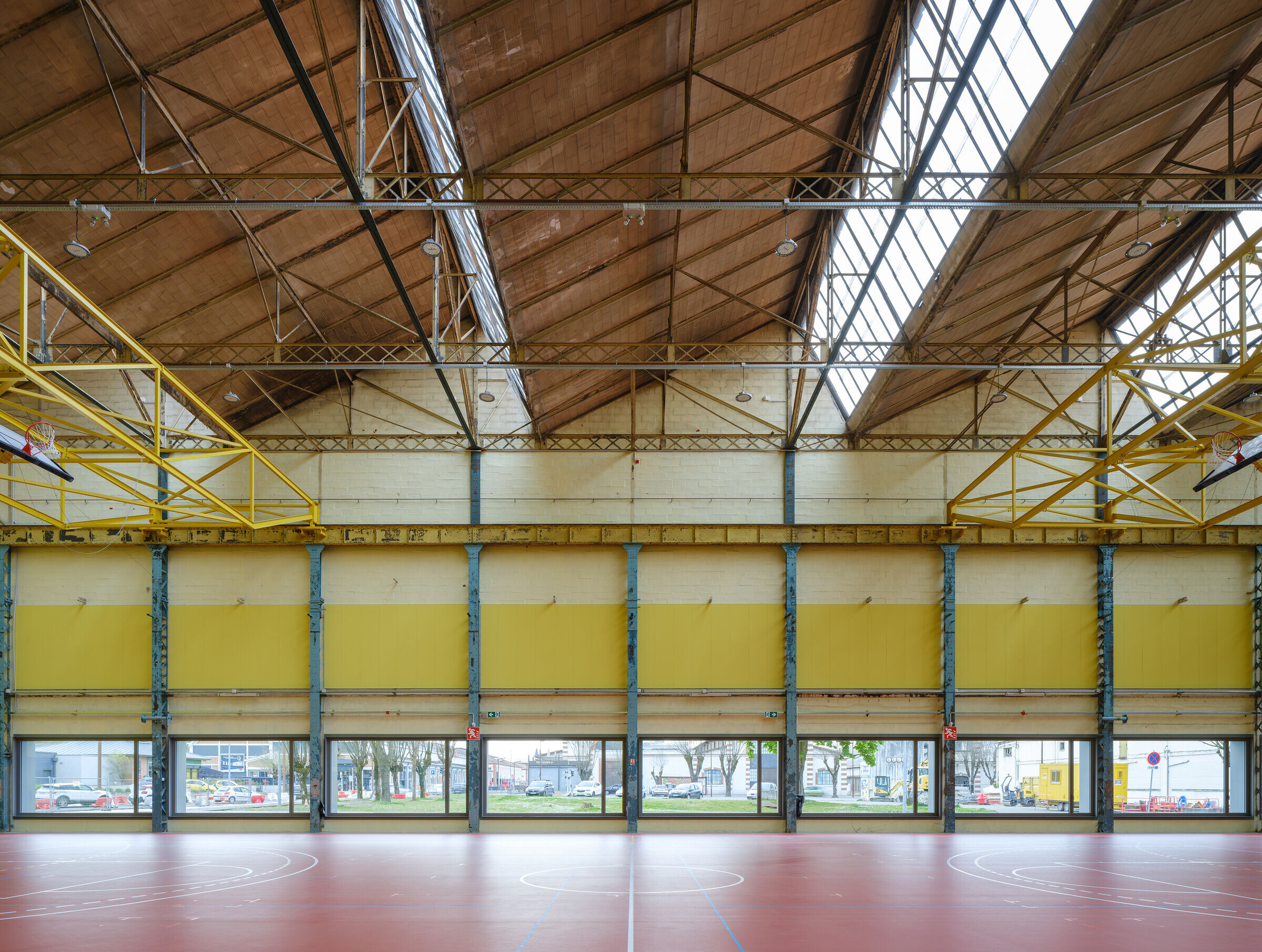 Additionally, the ancillary functions like offices, lobby, changing rooms and federation rooms are accommodated in a deep yellow block that extends as the two large climbing walls, forming the focal point of the space.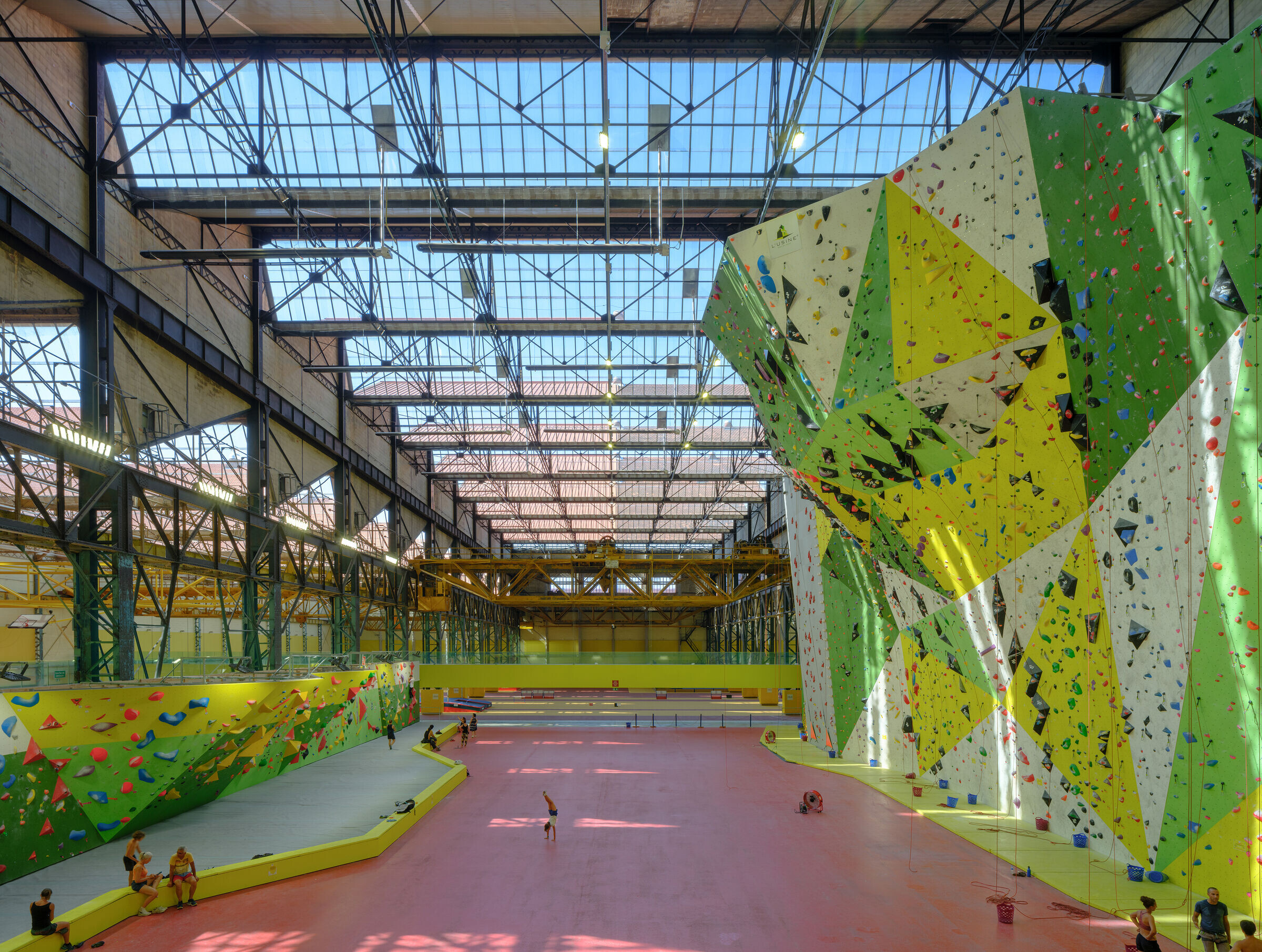 Integrated with the structure's large pillars and hanging from the pre-existing girder cranes, the walls appear to float and seem weightless in the industrial space. It delineates the boundaries between the various sports areas and also serves as an upper tier for spectators.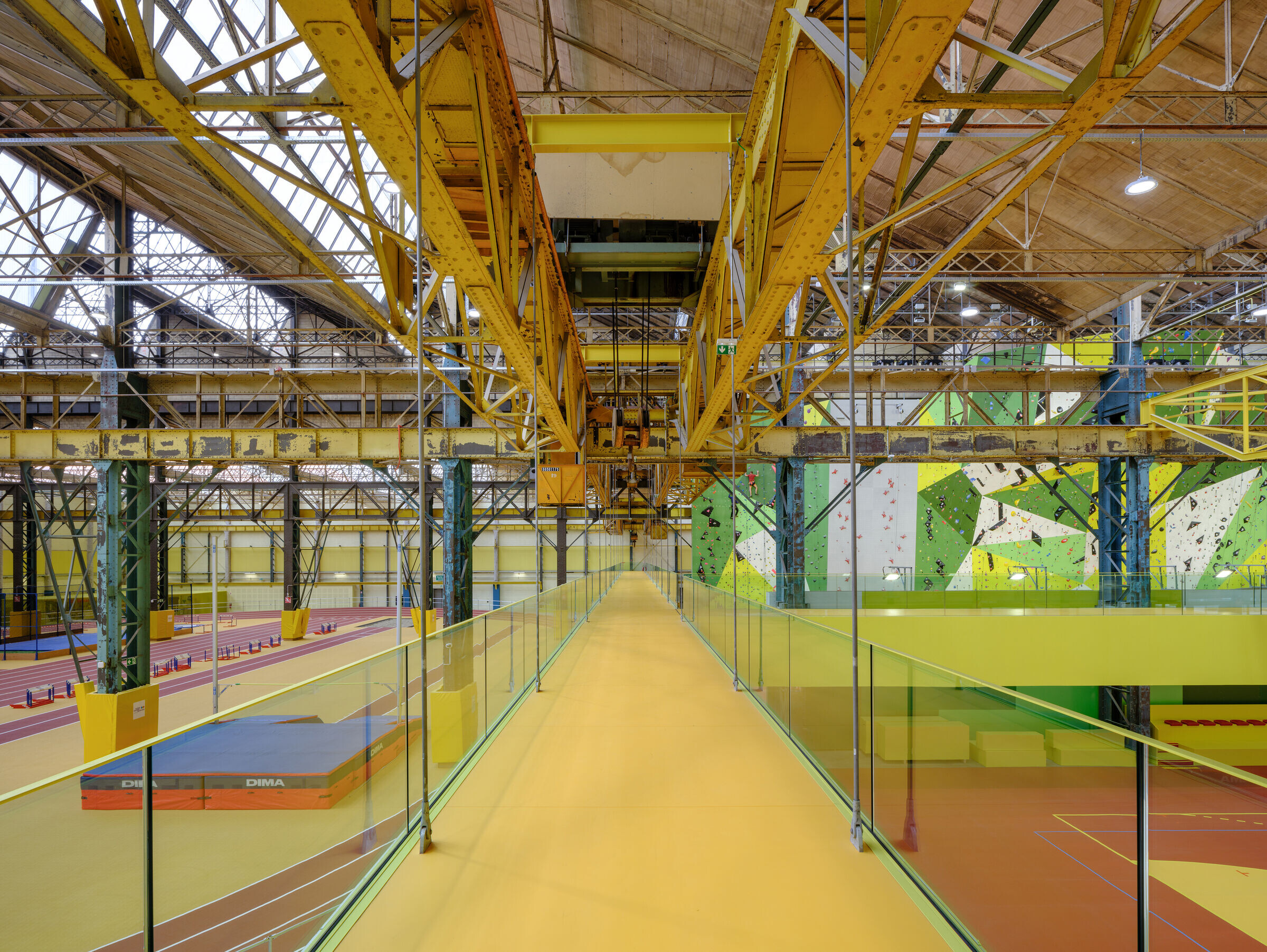 To complement the architecture in the vicinity, the design incorporates a new façade composed of a brick base and white metal cladding that extends to the roof. The new façade with strategic openings represents the building's new identity as an interactive and vibrant structural entity.