Sitting at the junction of 2 roads on a peculiar sprawling fan-shaped site, lays a house reminiscent of a stacked village, consisting of a series of interconnected villas. Dwelling units elevated on a multitiered site that slopes up from the front to the rear of the house.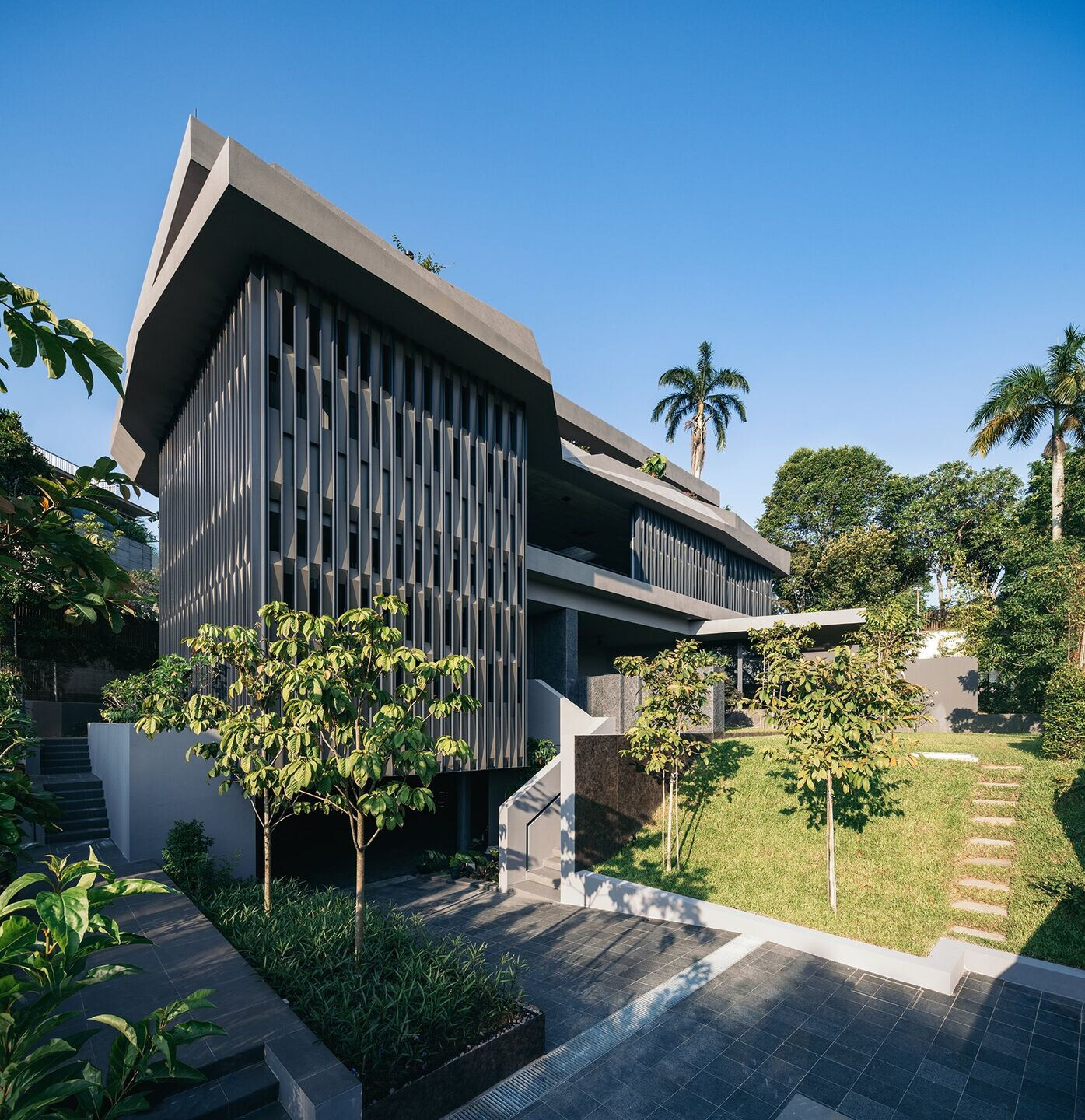 Background
The couple set out the brief by stating that they desired a private villa with the emphasis of using natural materials. While also wanting the house to express a "masculine" silhouette, possibly one that showcased a bunker-like aesthetic.
Added with the additional need to surmount the site's challenging triangular shaped and multi-terrain grounds, the proposal aims to approach the site through the idea of sprawling villas. Built like a stacked village, the proposal aims to break up the conventional singular massing of the bungalow into a series of interconnected smaller dwelling units and distributing them loosely on a manmade landscape.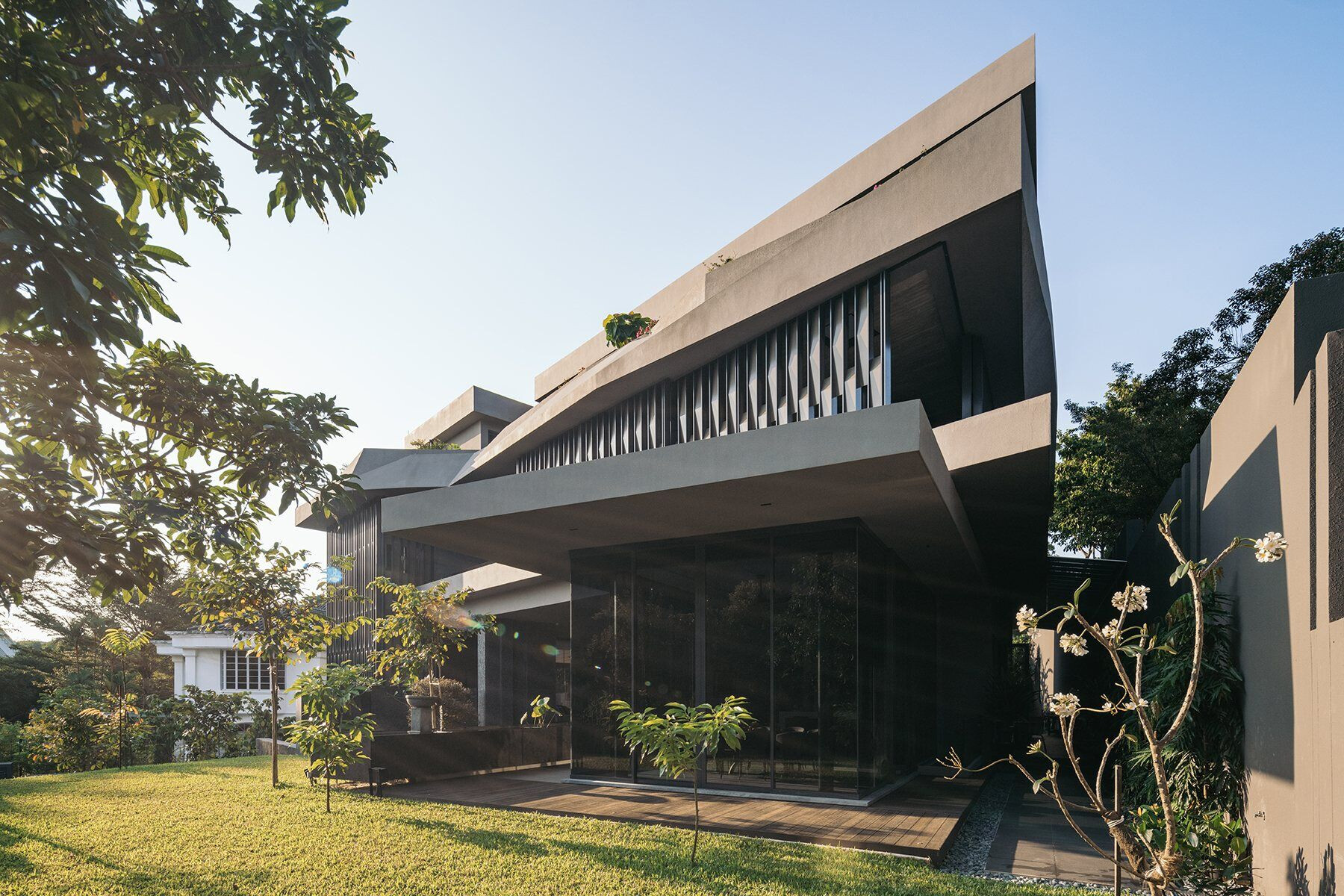 With limited natural ground, the architectural strategy was to replicate the natural ground space through elevating an additional landscape area onto the 2nd and attic floor. As such, each separated unit of the house can be experienced as a little villa sprawling out on each floor.
The added landscape area comprises a long lap-pool with multiple courtyards on the 2nd floor and a "sky garden" planter deck on the attic. While the swimming pool and attic planter deck at the foreground of the house renders seclusion and perception of isolation for the recessed bedroom villas, adjustable aluminium screen wall (for the pool) and dense trees are introduced as additional measures for privacy screening and noise filtering.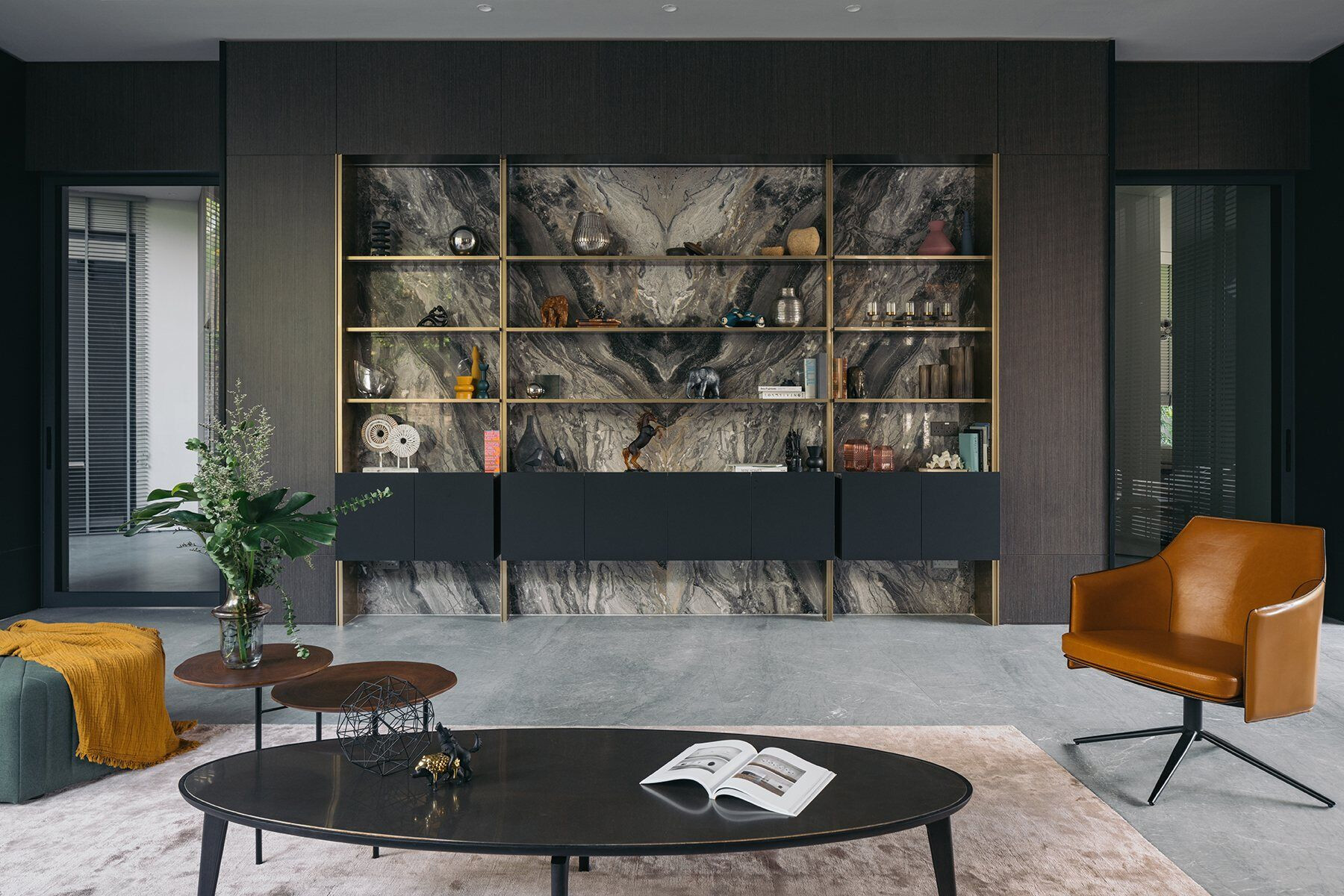 Sky gardens and long planters that also act as sun shading ledges loop around the house forming a horizontal ribbon that helps to break down the mass of the house horizontally.
While offering each villa with landscaped vistas, the planting strategy of the house acts as both a separator and connector through the use of the planting ribbon. The ribbon while being able to adequately divide the massing is also able to visually tie the house together through lush flora and fauna.
Project team: Carl Lim, Anditya Dwi Saputra, Khalis Sidek, Priandra Said
C&S engineer: PTS Consultants
M&E engineer: PCA Consulting Engineers
Quantity Surveyor: Barton Bruce Shaw Pte Ltd
Contractor: Construkt pte ltd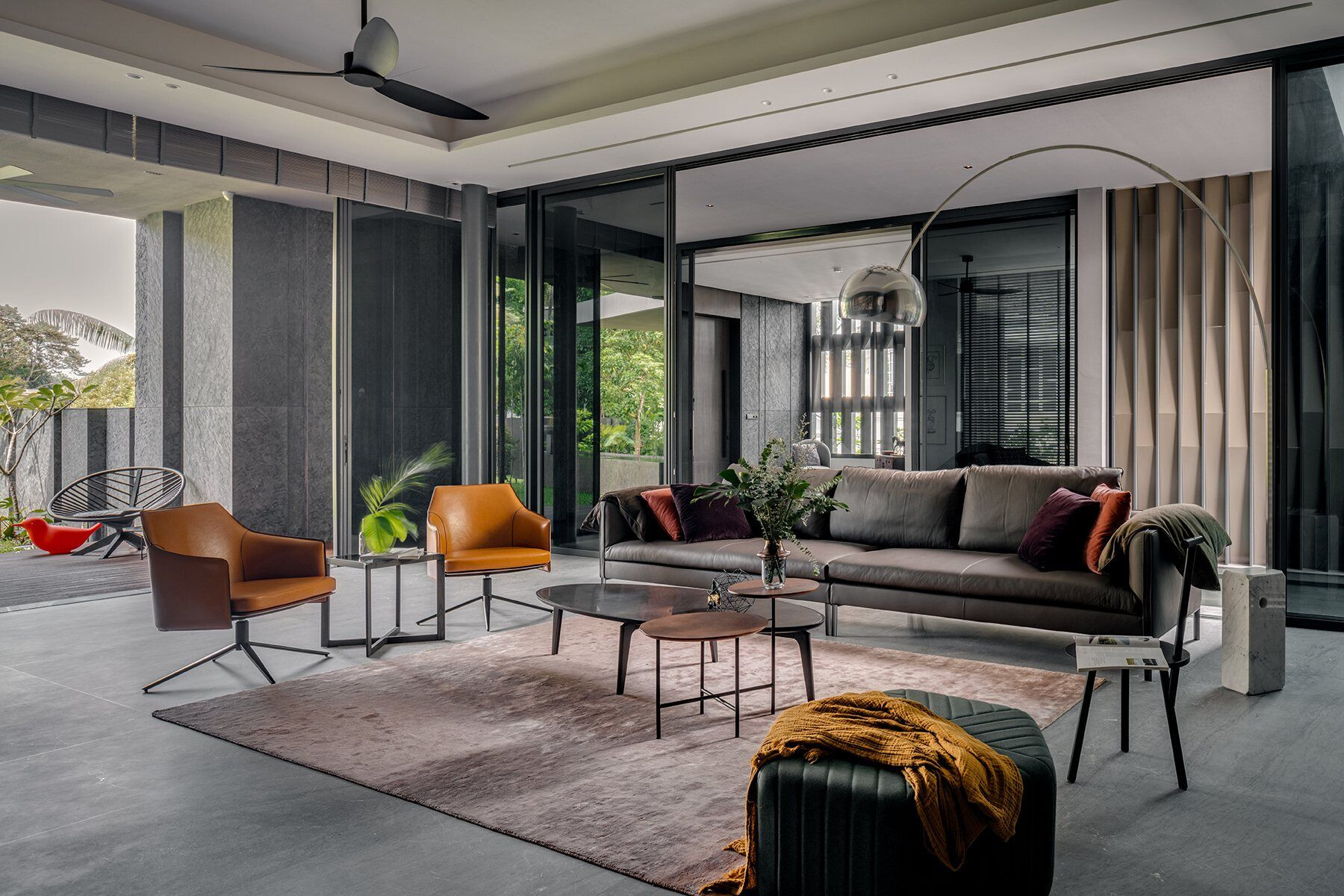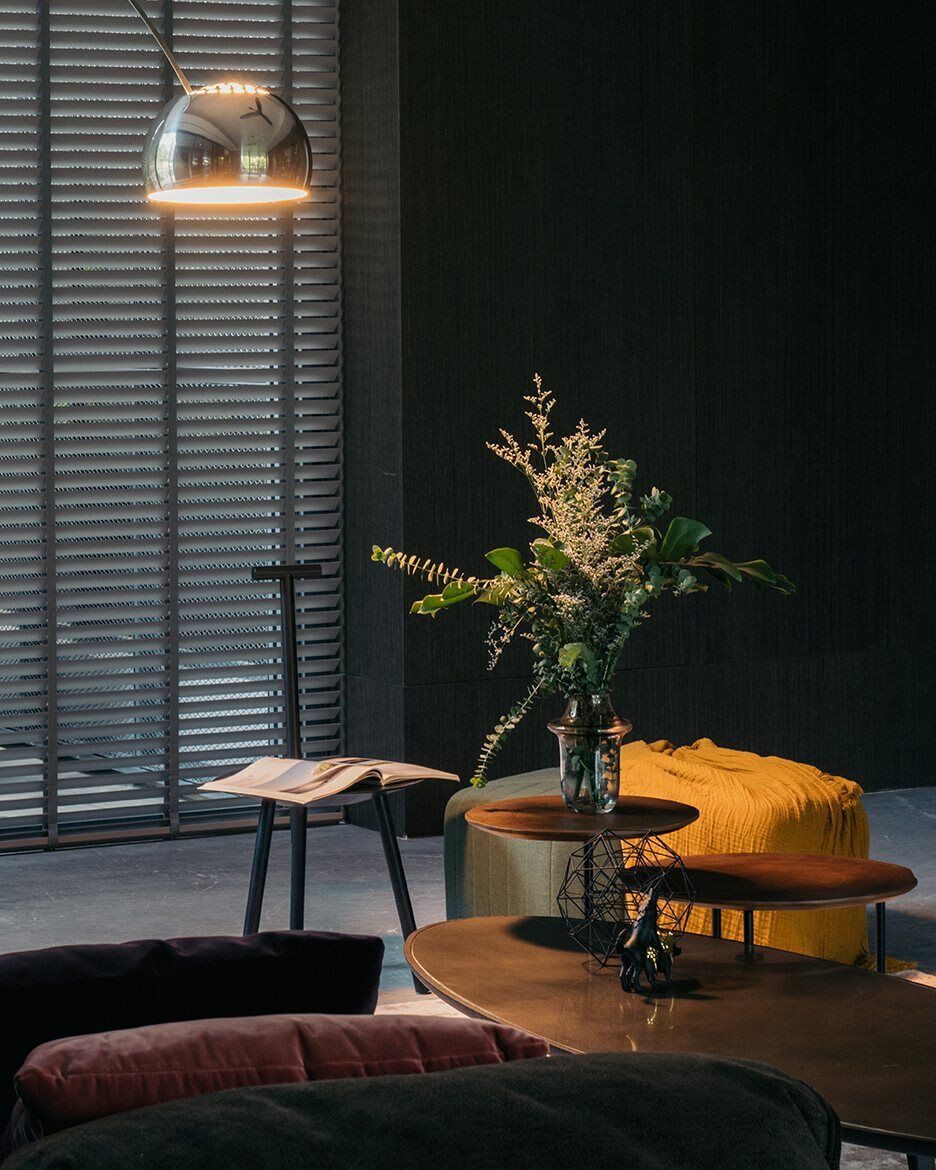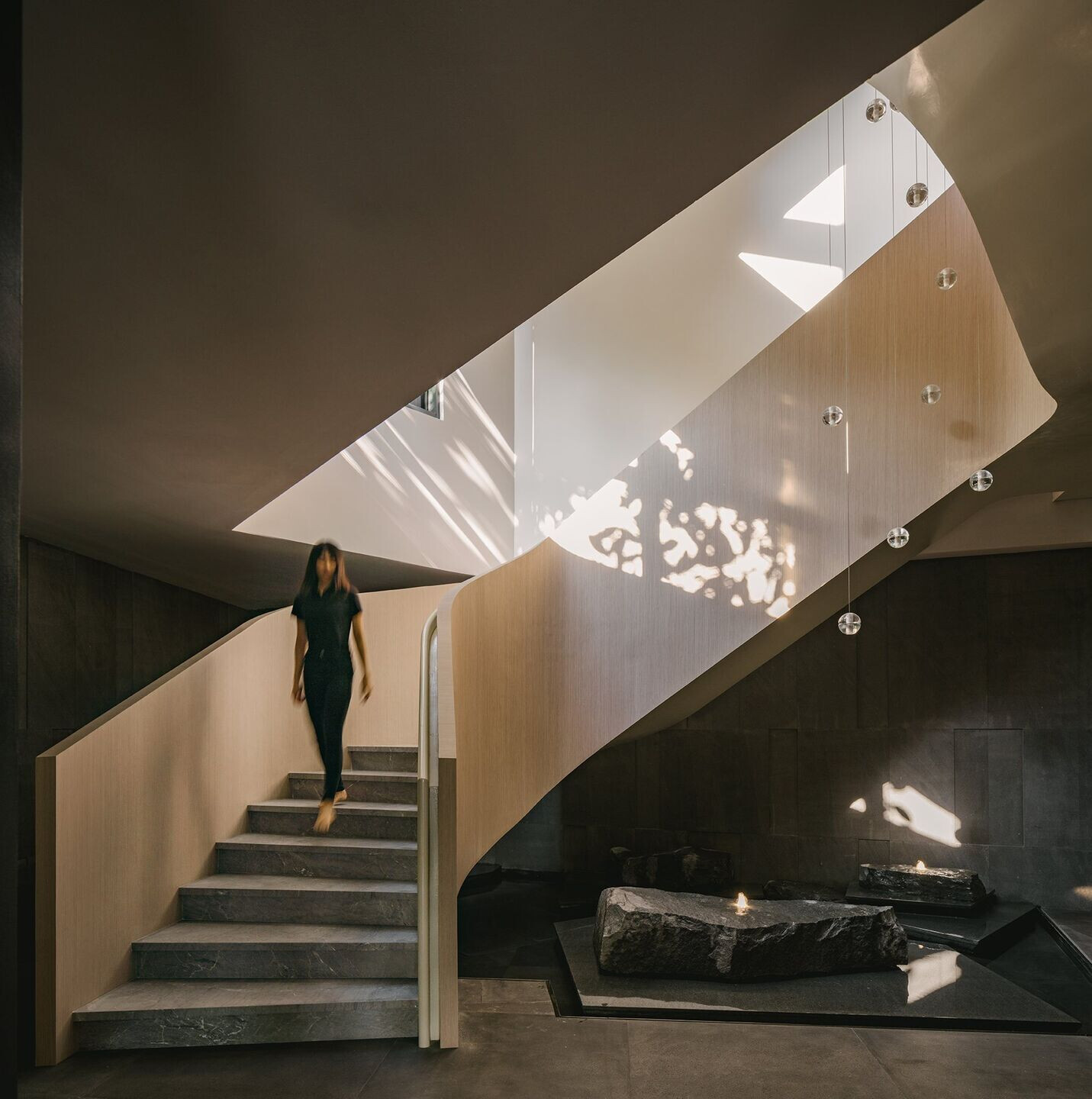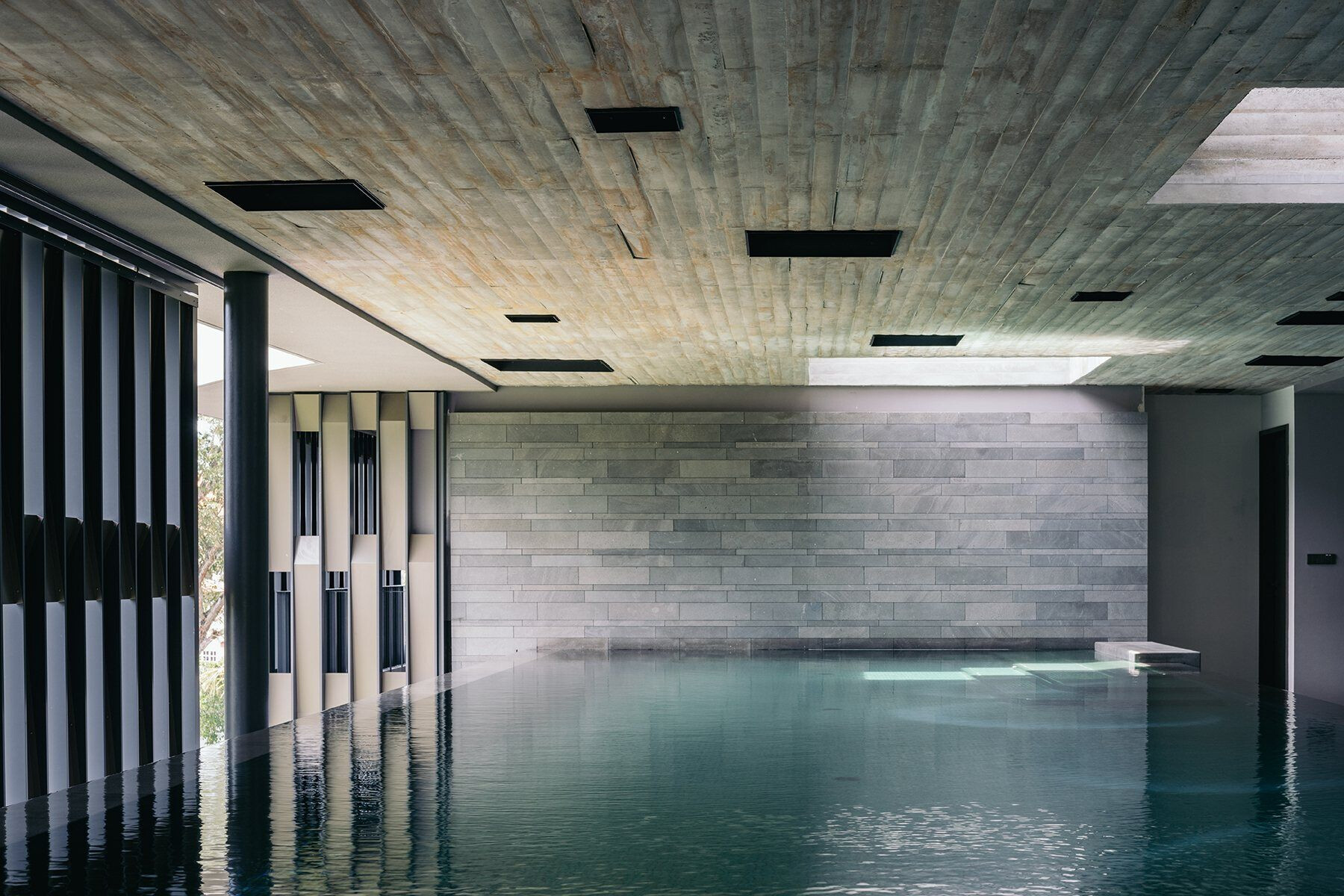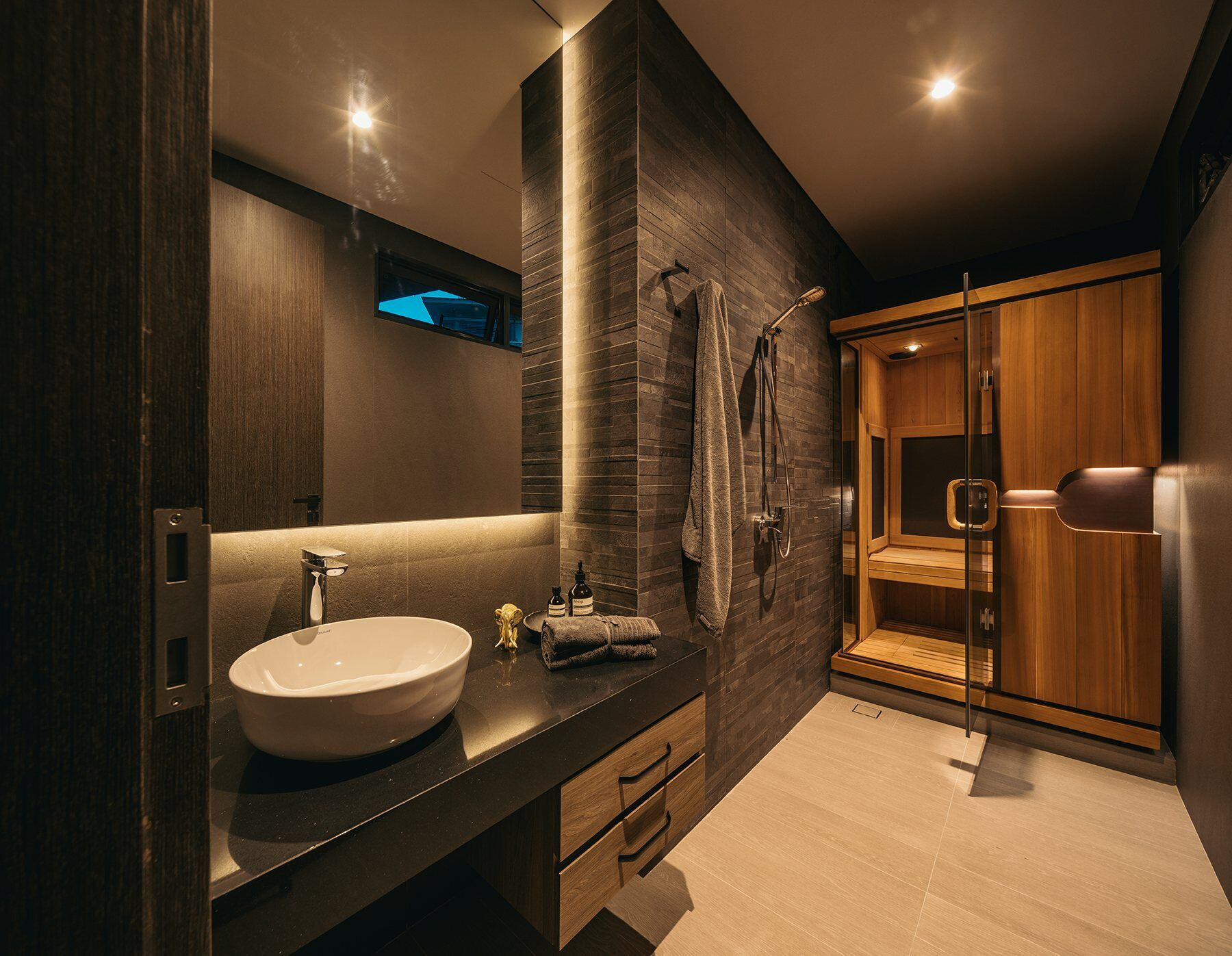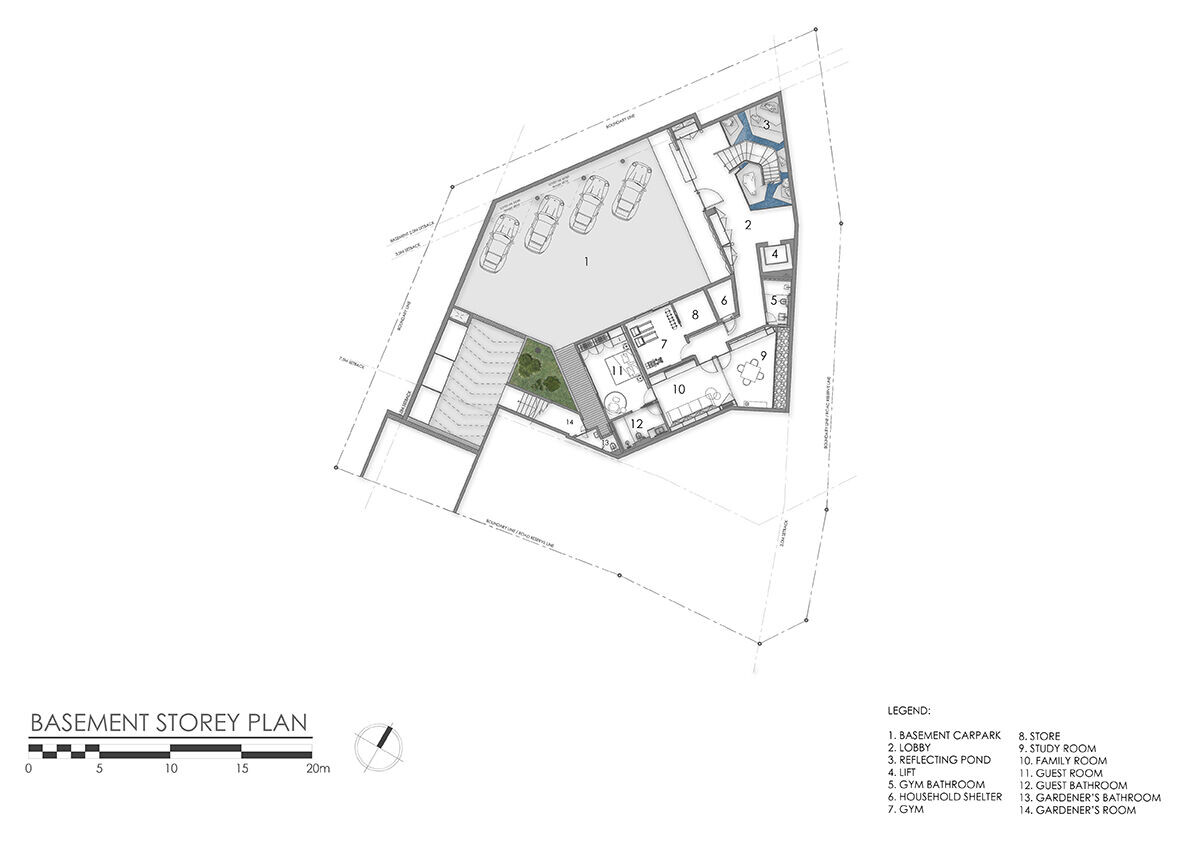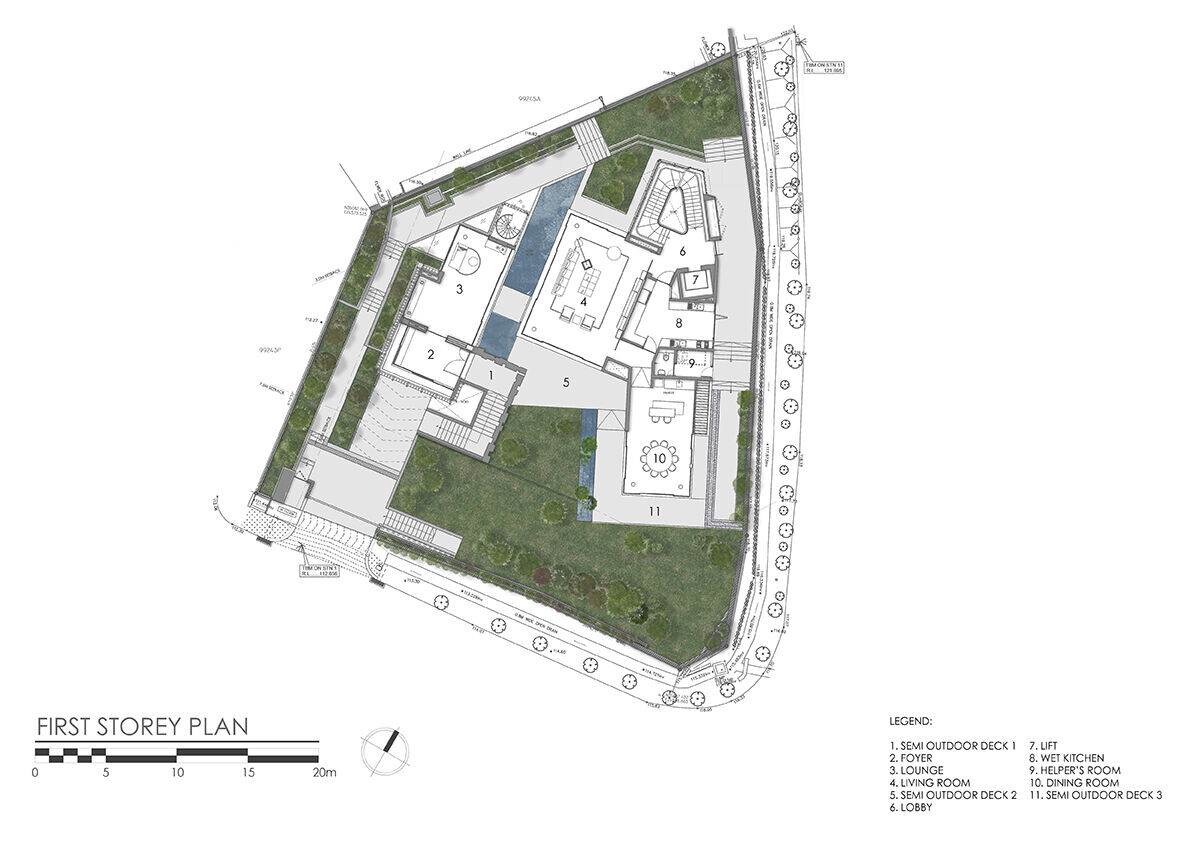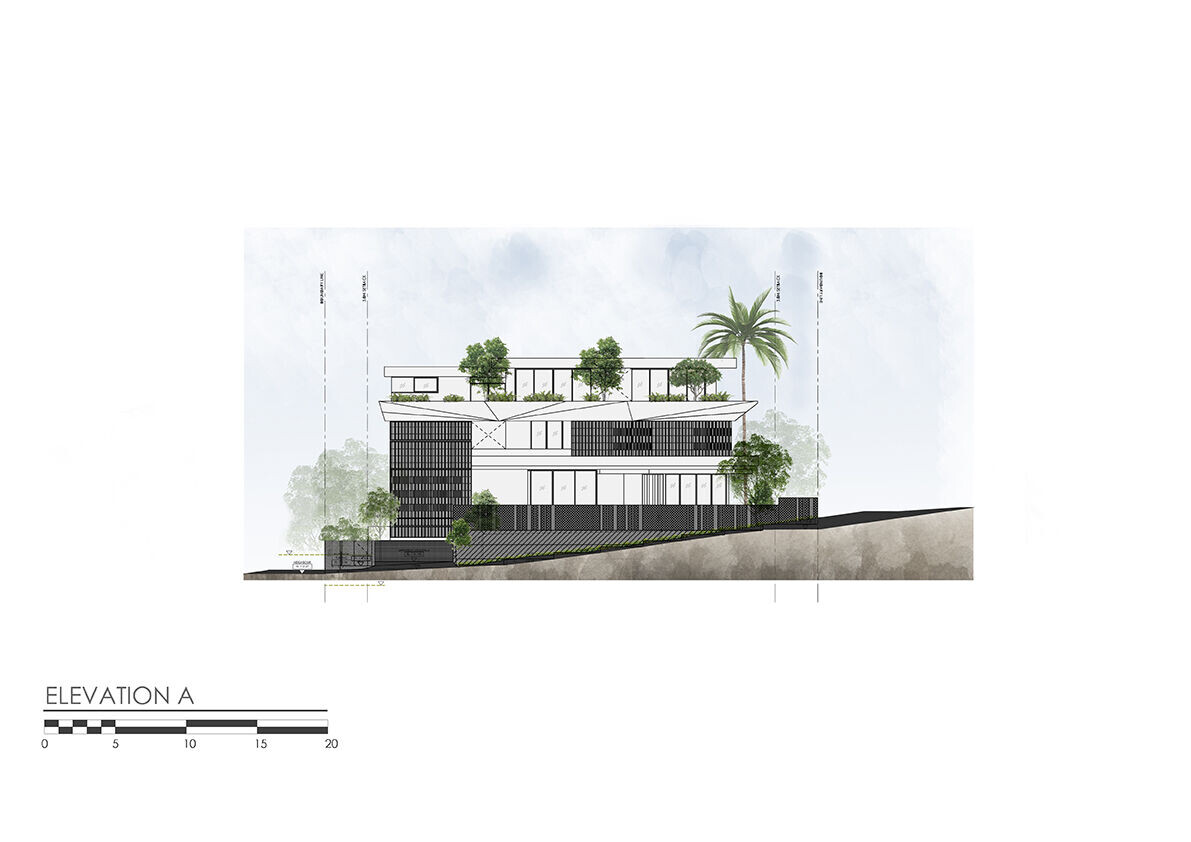 Material Used:
1. Skk Paints
2. Oiskos
3. Kstone
4. Polystone
5. Ricefields
6. Mosaico
7. Exterpark
8. Kenjo Lift
9. Duravit
10. Gerberit
11. Hansgrohe
12. Bravat
13. Bocc
14. Flos
15. Lema Wardrobe
16. Molteni&C
17. Simon
18. Kawajun