In a corner of the adjoining districts of Munich, Maxvorstadt and Schwabing, resides the 1906 class listed Art Nouveau building that for many years, hosted a traditional pharmacy. Nowadays, after a big reconstruction project, it is where the Arnold / Werner Architekten Office is located.
This rather interesting renovation project characterizes itself for overcoming the challenge of finding the right way to let its echeloned areas interact between each other and keep at the same time an open-space comfortable feeling.
This balance is enhanced by the 4,5m high ceilings and the generous sized windows, which provide an incredible amount of natural light and a couple of pivot doors which can transform one big space into multiple separate ones.
This architectonical dynamic solution finds its best example in the Coffee Shop corner which is strategically connected with the office´s meeting room. Whenever more space is required the pivotal doors can be just open making the coffee area transform into a larger one.
The atmosphere of the gastronomic part of this office is defined by the handmade black and red linoleum surfaces in combination with the elegant black Italian marble.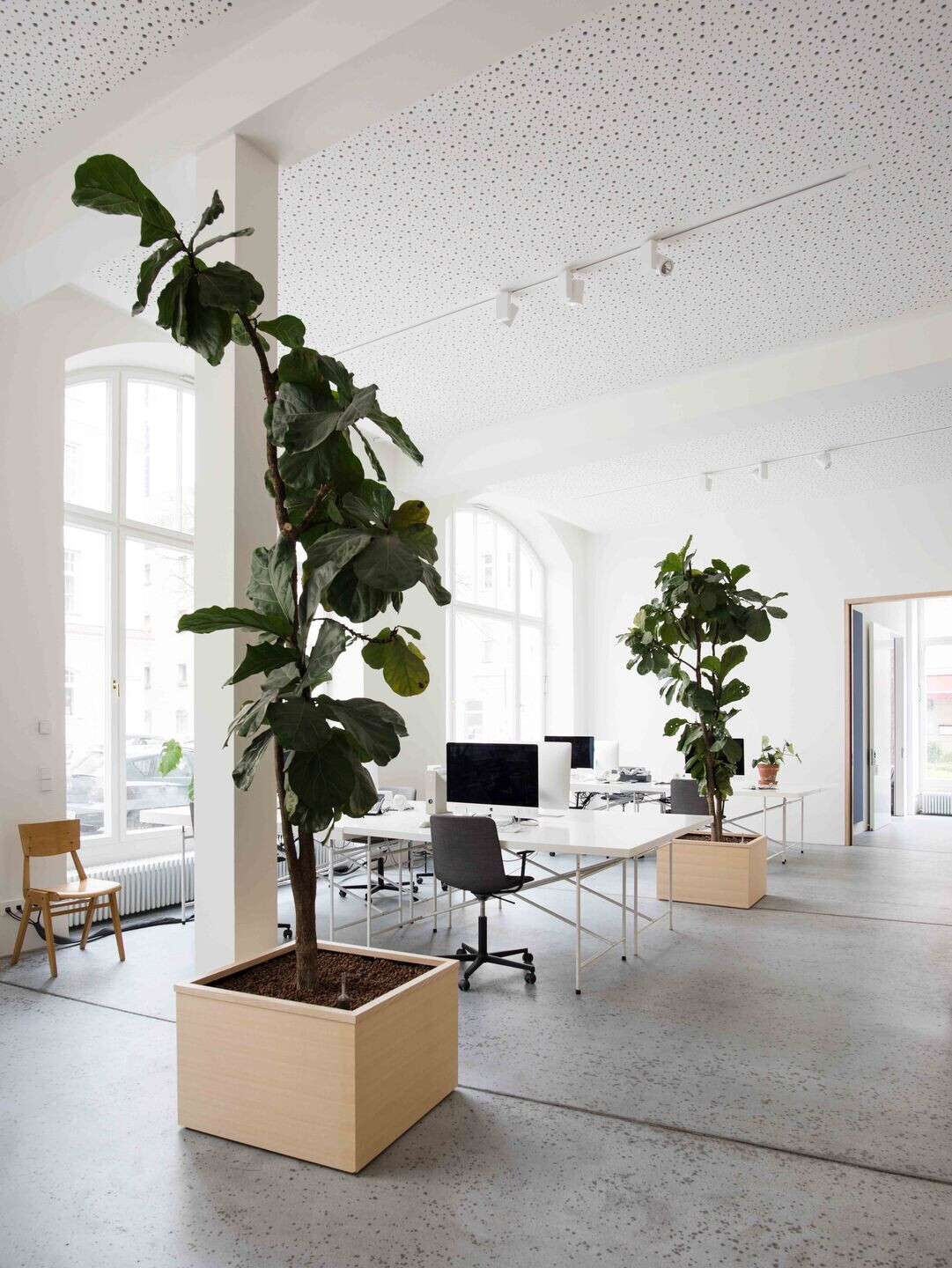 The main room specially designed for 12 works spaces for the architects was spaciously created with the intention to be as simple and comfortable as possible. They are equipped with made-to-measure white lacquered wide desks, ash-veneered wallcoverings made by a private carpenter, &Tradition lighting and PATO Office chairs from Fredericia.
The upper ceilings and walls are covered with acoustic absorption panels from Kvadrat and the floors are polished-screed.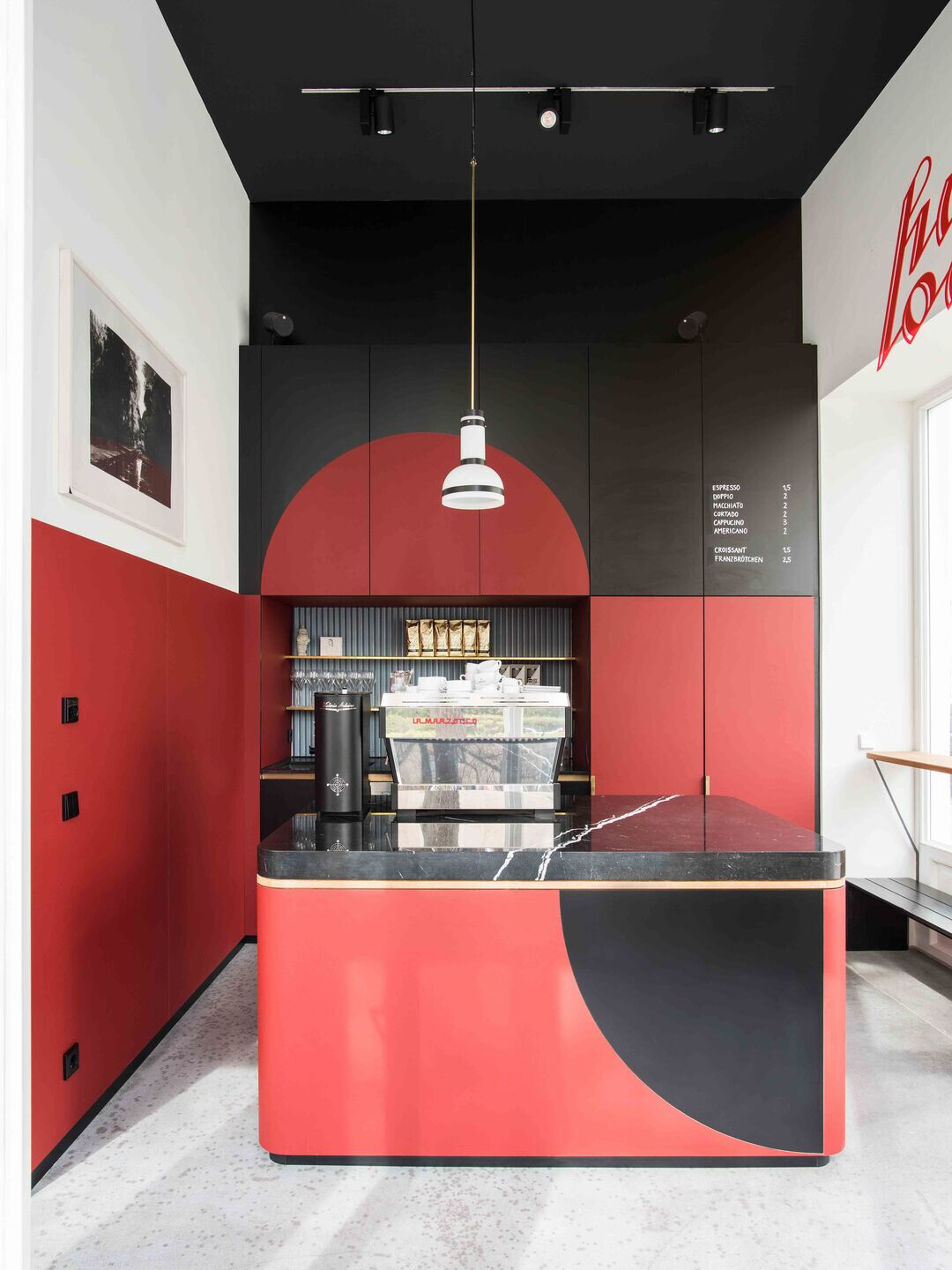 To fulfill the necessities of any given bigger projects, extra 5 workspaces can be also found in the Mezzanine. They are now connected to the main room with new round vistas that make the area brighter than it was from the original construction.
In the 4m high ceiling vaulted Souterrain are the restrooms and a shower located. These are fitted with Vola bath accessories and Laufen/Val ceramics. The lowest level of the office includes a social area furnished with a stainless-steel kitchen by Norbert Wangen and PS Lab Lights. From here it is also possible to access the building´s backyard, allowing people to gather up and enjoy some quality time either inside or outside.