Vickers Design Group designed the second location of Breadwinner Café & Bakery. For this space, we combined elements of a traditional New York deli with elements from the Melkonian family's past of local, southern hospitality.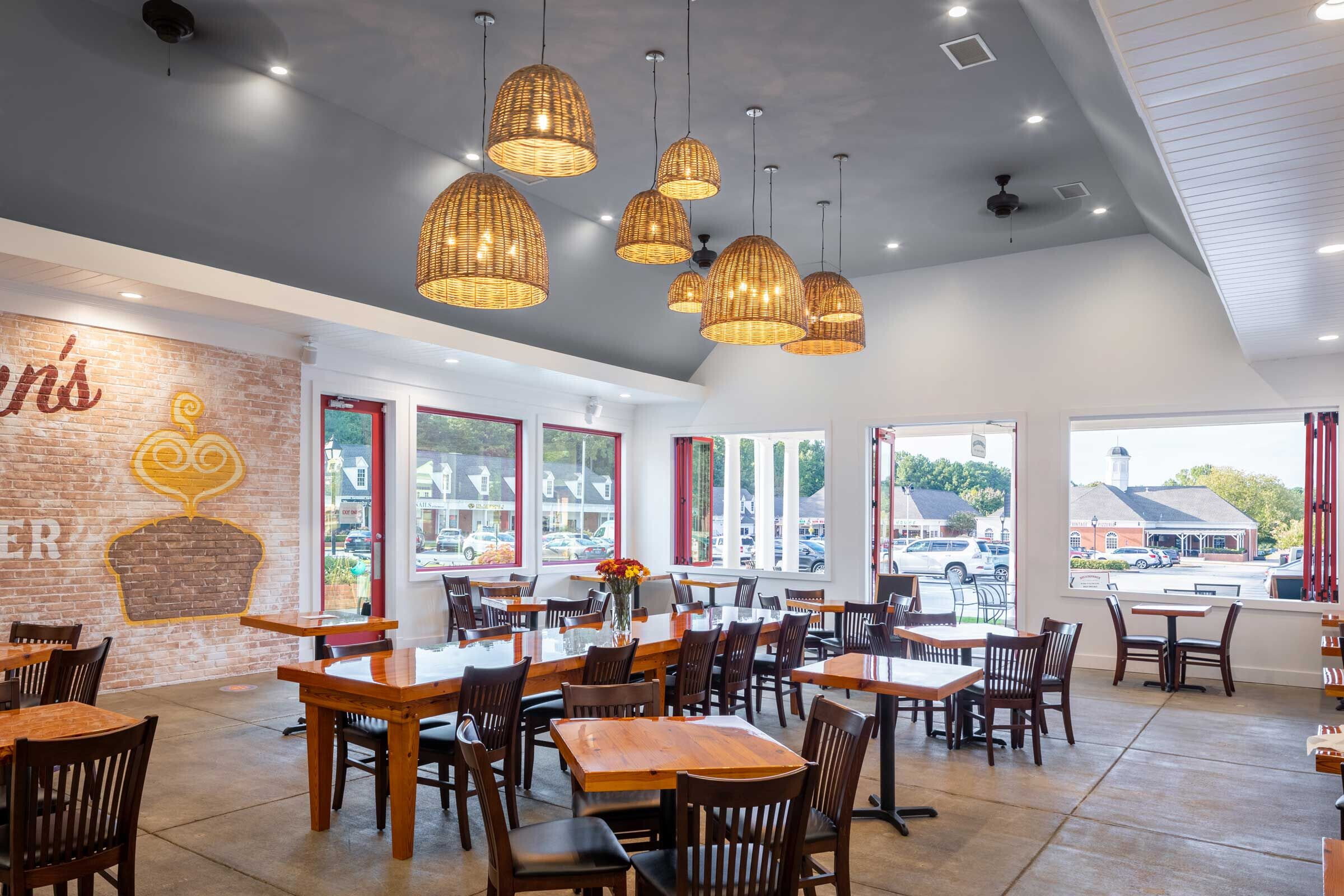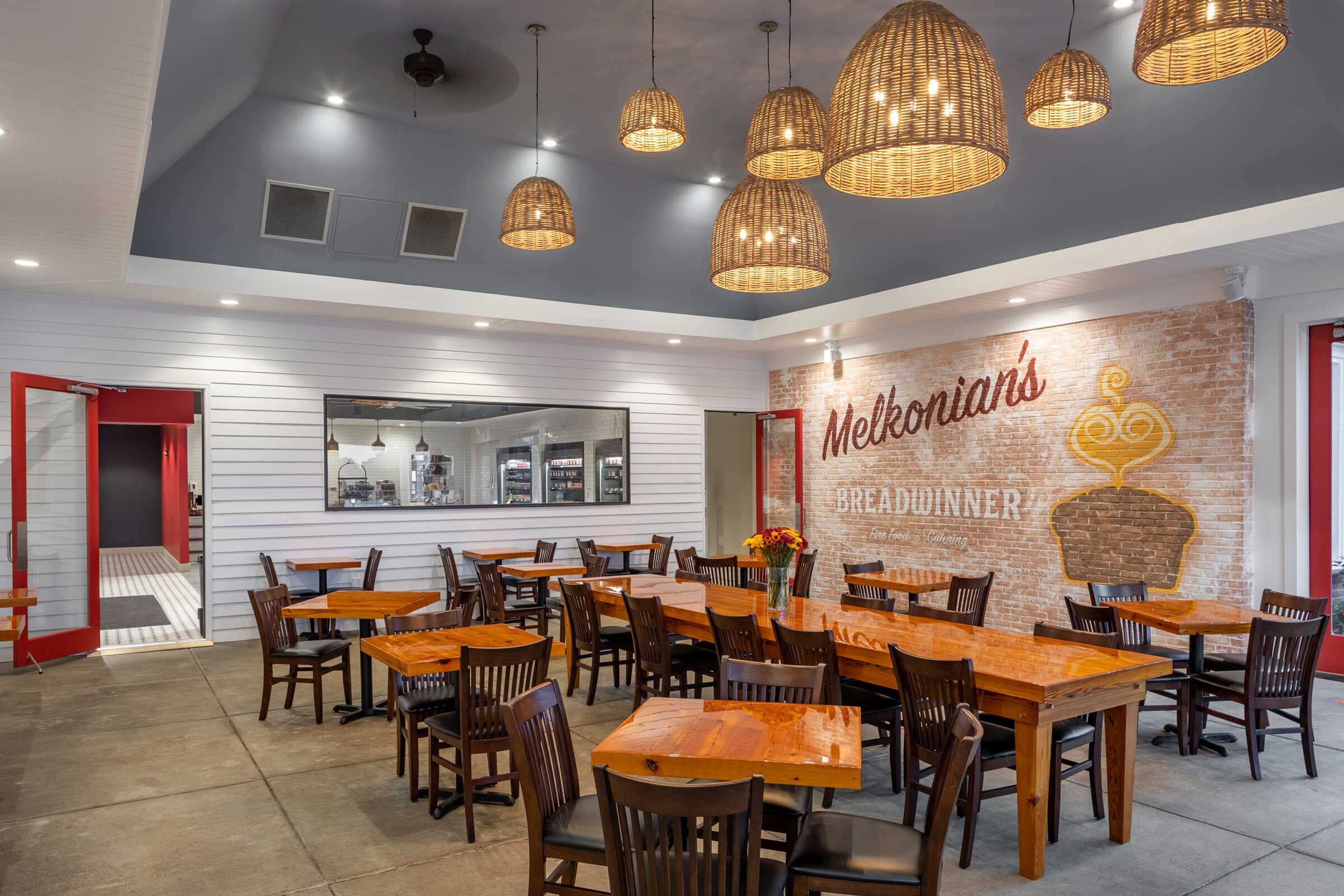 The tile pattern used throughout Breadwinner Café & Bakery is a nod to the black and white penny tile often seen in older New York buildings. The patio's blue ceiling is a southern tradition. The wall covering in both the men's and women's restrooms looks like traditional Victorian toile, but upon closer inspection, reveals an element of surprise.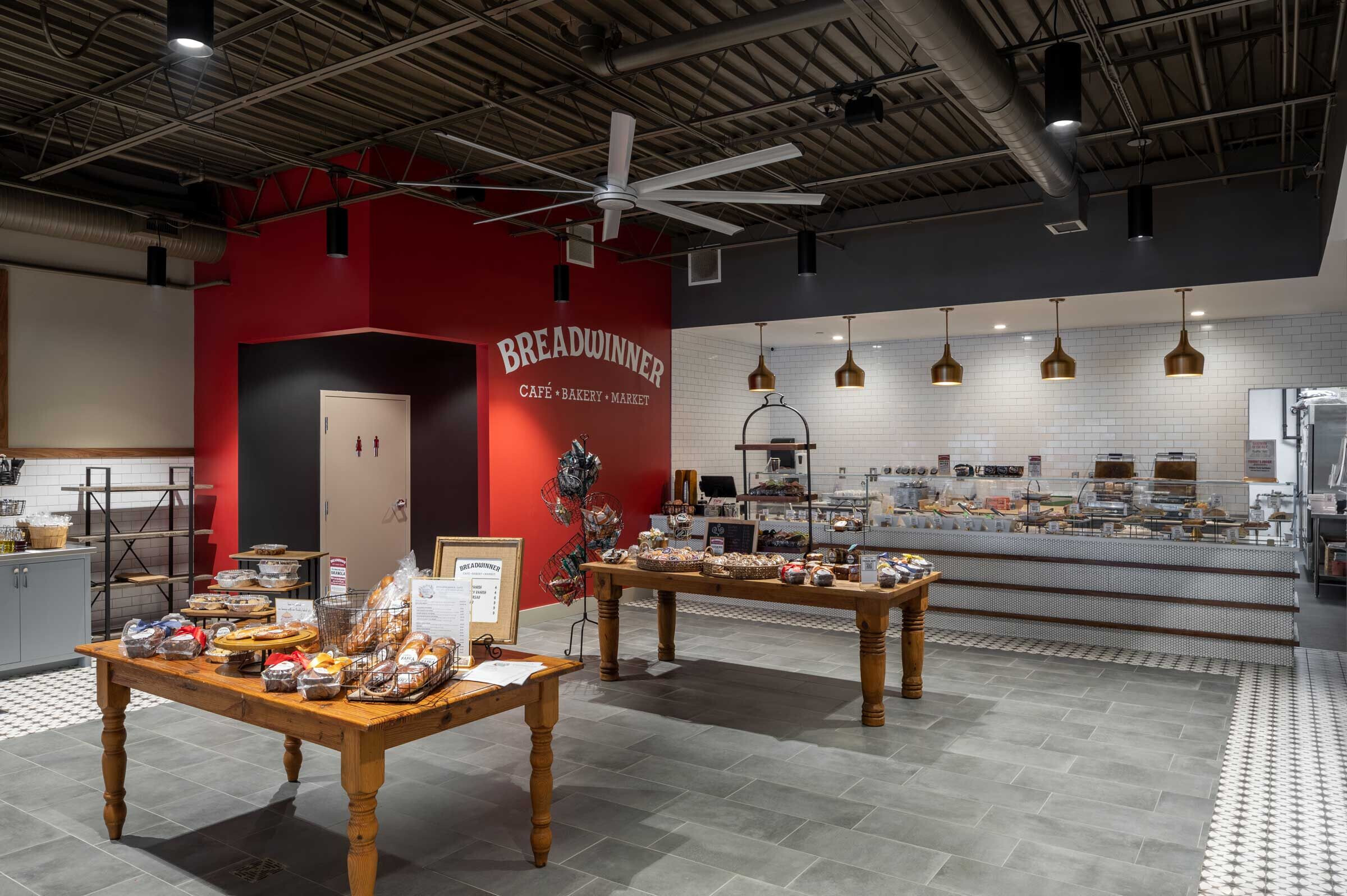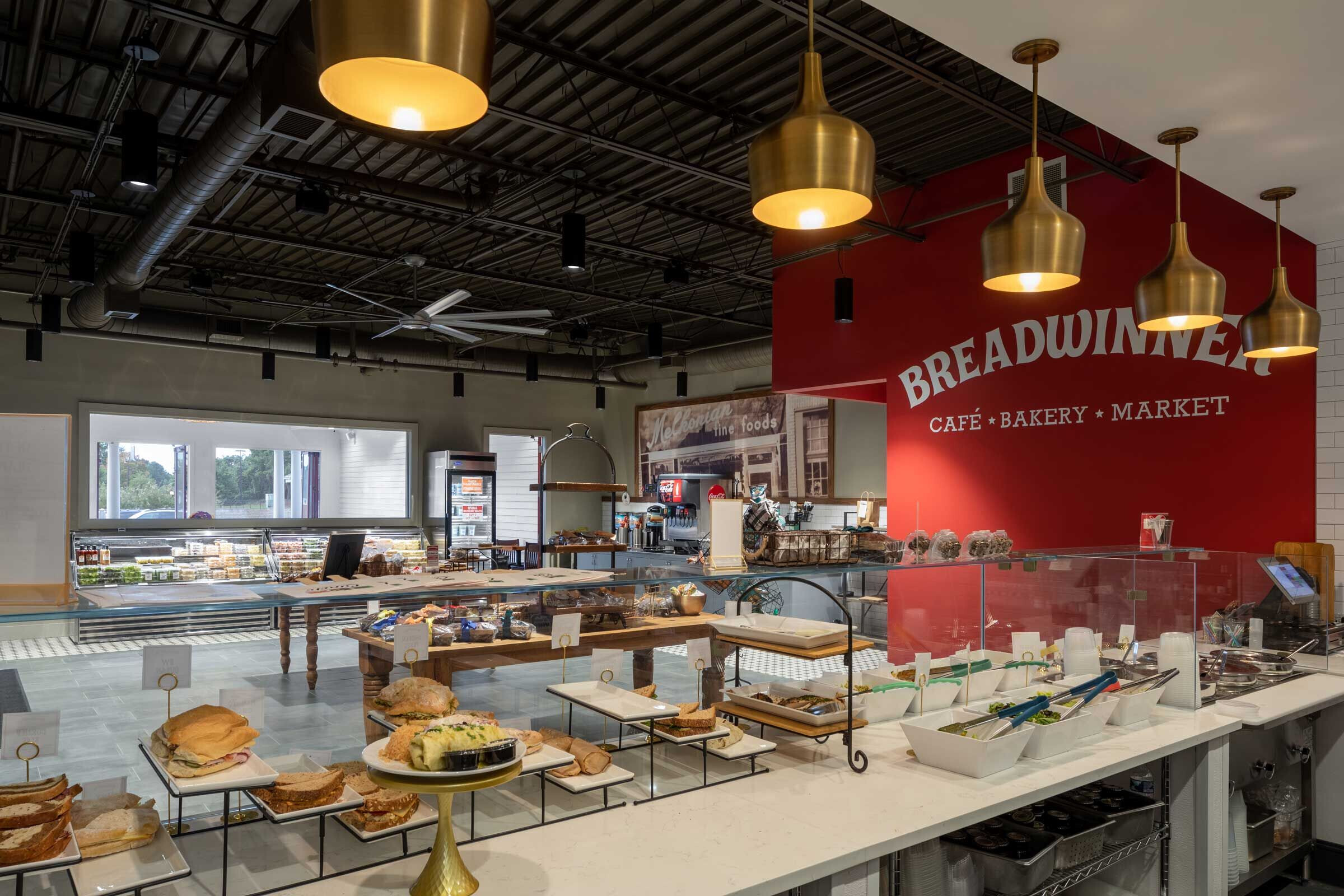 In the men's restroom, a scene of New York elements is displayed, while in the women's restrooms, west coast elements are revealed. These unique touches give the space layers that reveal something new to each visitor.