A venture of Scarborough Properties, the Brigantine Marina and Paddle Club is a private membership marina and paddle club located on the Absecon Bay waterfront in Brigantine, New Jersey. The project is comprised of two main components – a new deep-water marina and a waterside paddle and pool club.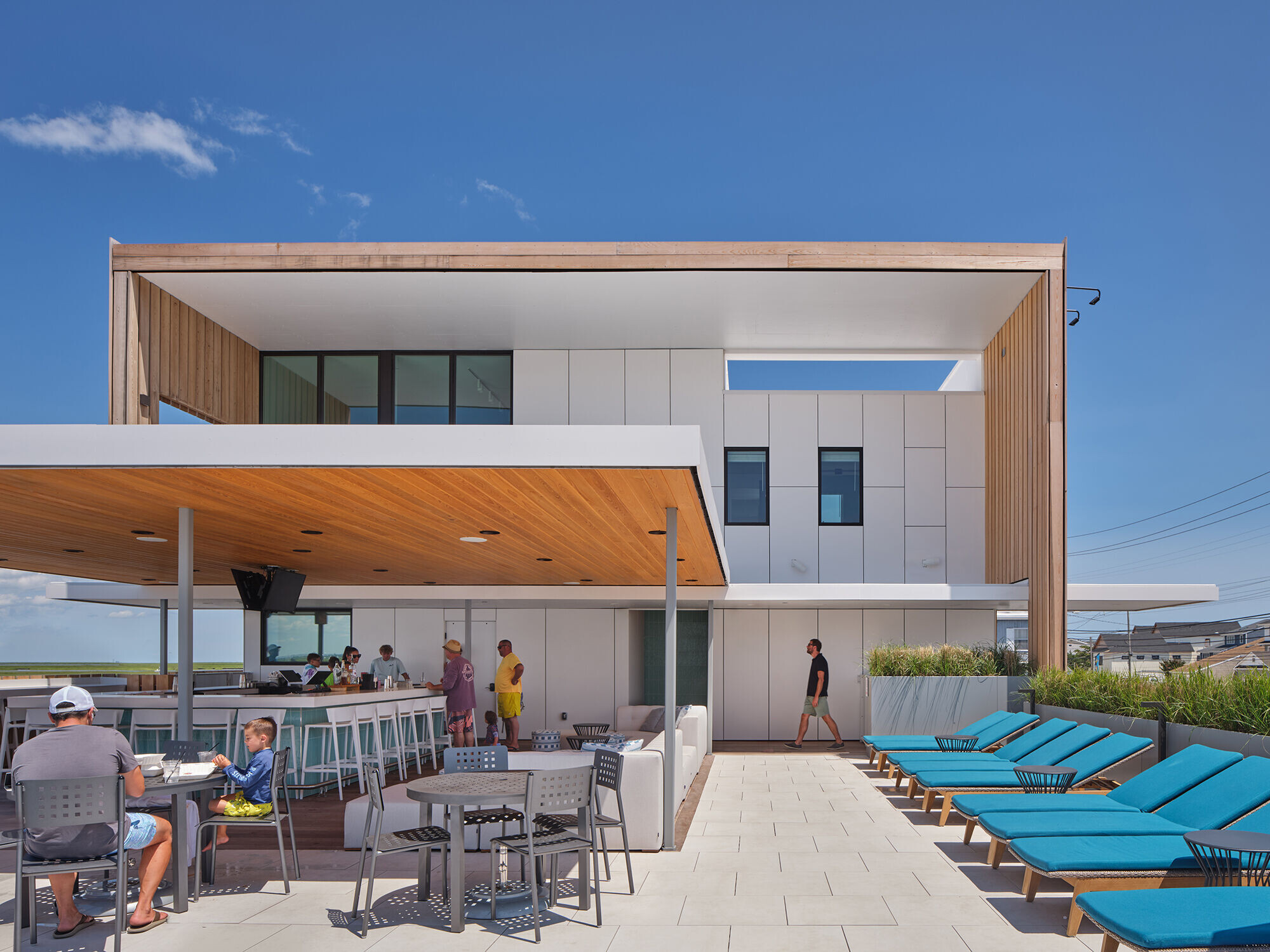 The Paddle Club features an elevated saltwater pool, spa and patio with outdoor dining, bar, and lounge. A three-story building structure is connected to the elevated pool deck and consists of a private parking garage and building services at the ground floor, a small commercial kitchen, restrooms, shower facilities and marina support space at the first floor (pool deck level), and a boutique three-bedroom seasonal rental unit above on the second floor.
The design of the project takes cues from both the active marina and maritime environs, as well as the tidal estuaries and salt marsh landscapes of the adjacent Absecon Bay. A vertical rainscreen composed of Cypress boards clads the exterior side walls and pool platform, weathering to a soft, natural grey. Smooth, white composite panels, fiberglass roofing and powder coated aluminum components compose much of the remaining facade elements -- a fresh contrast to the silver patina of the weathered Cypress rainscreen.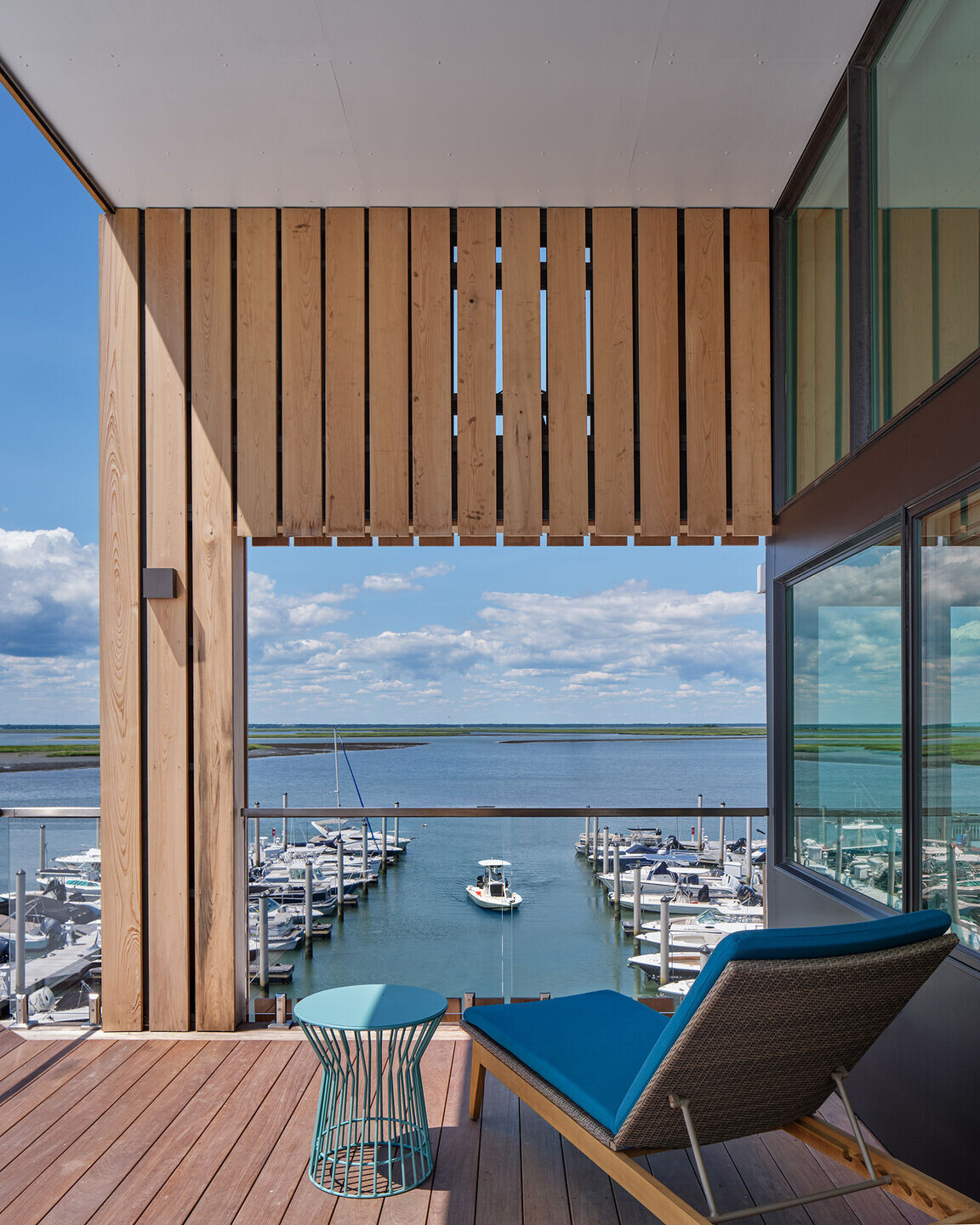 The outdoor pool deck is elevated approximately ten feet above grade to accommodate both local flood zone requirements and private parking beneath. The waterside public access ramps and stairs leading up to the pool deck are designed as a continuation of the marina. Ipe decking runs continuously from the docks up to the elevated pool deck platform before transitioning to natural limestone pavers once inside the pool club. The main entry stair facing the boulevard and parking area is considered as a sort of gang plank — a reference to the docks and many boats that actively inhabit the marina.