The Cartier office had two main challenges; firstly to express the brand's legendary history of beauty and craftsmanship, then secondly to inspire staff to better understand the world of luxury which Cartier inhabits and their shops exude.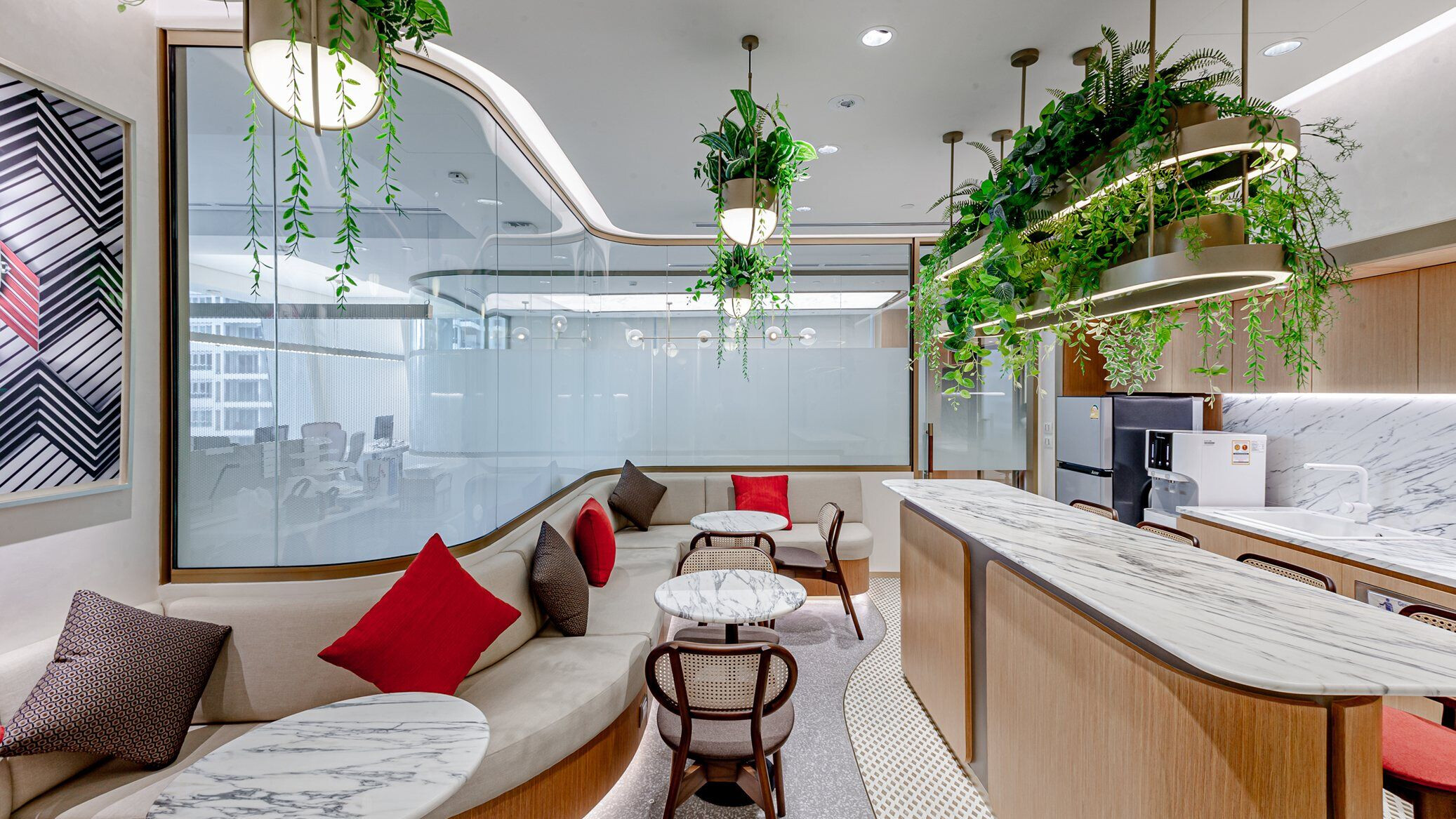 The Art Deco era, which was a landmark time for Cartier, inspired the creation of the graceful curves and elegant touches that are the hallmark of this space. Custom carpet features a fluid motif that moves throughout the office; a pale colour palette provides the backdrop for the iconic Cartier panther that provides the final touch.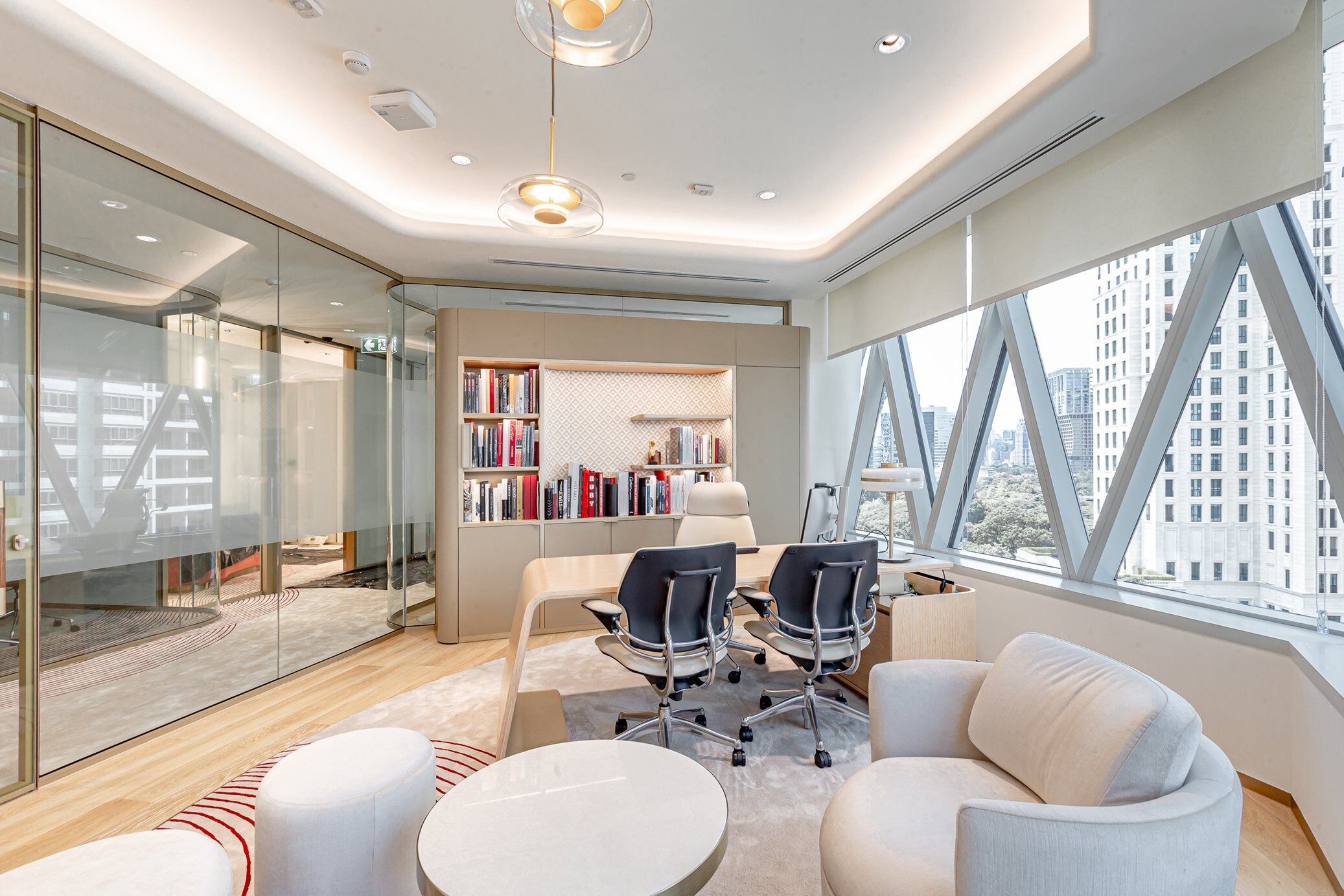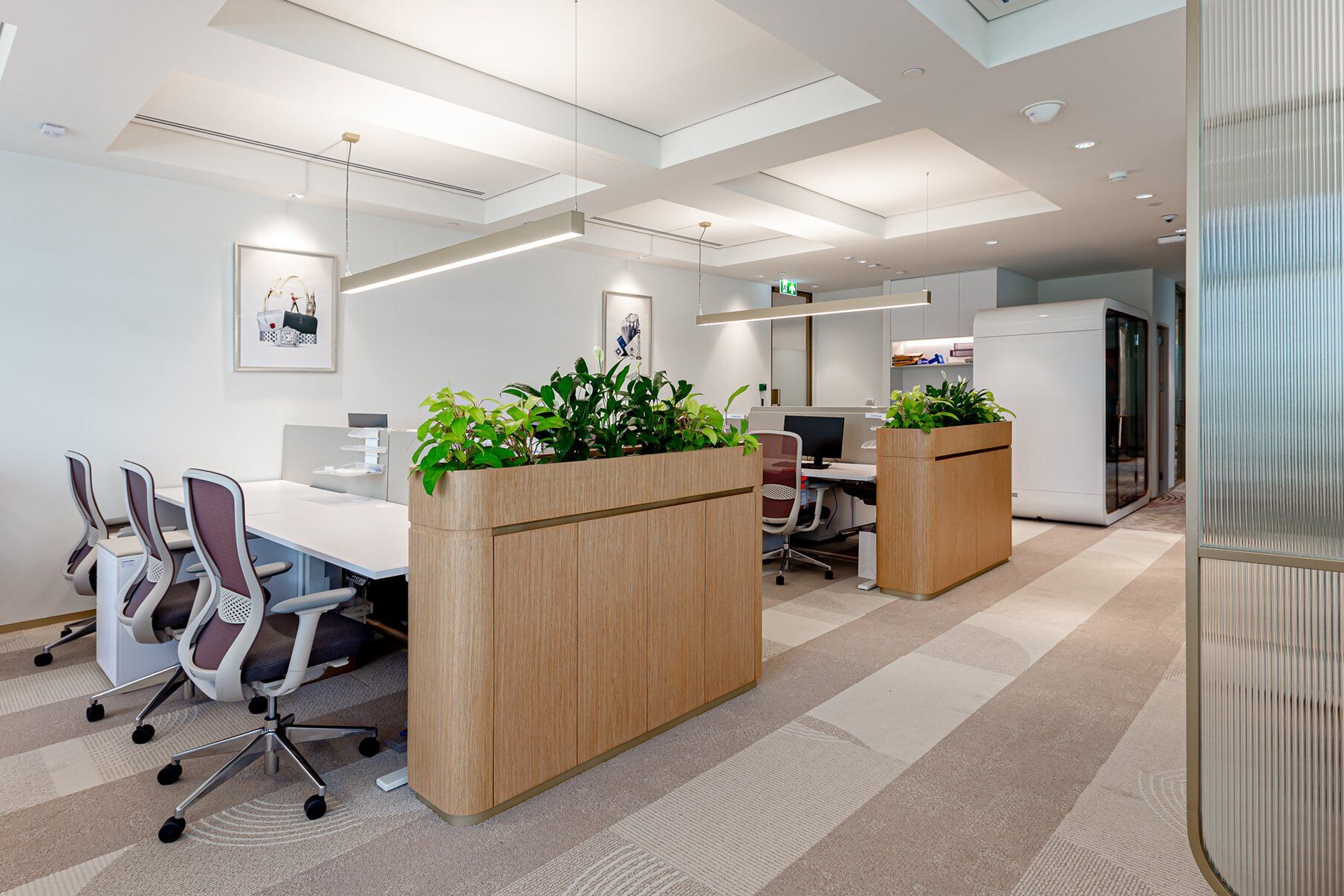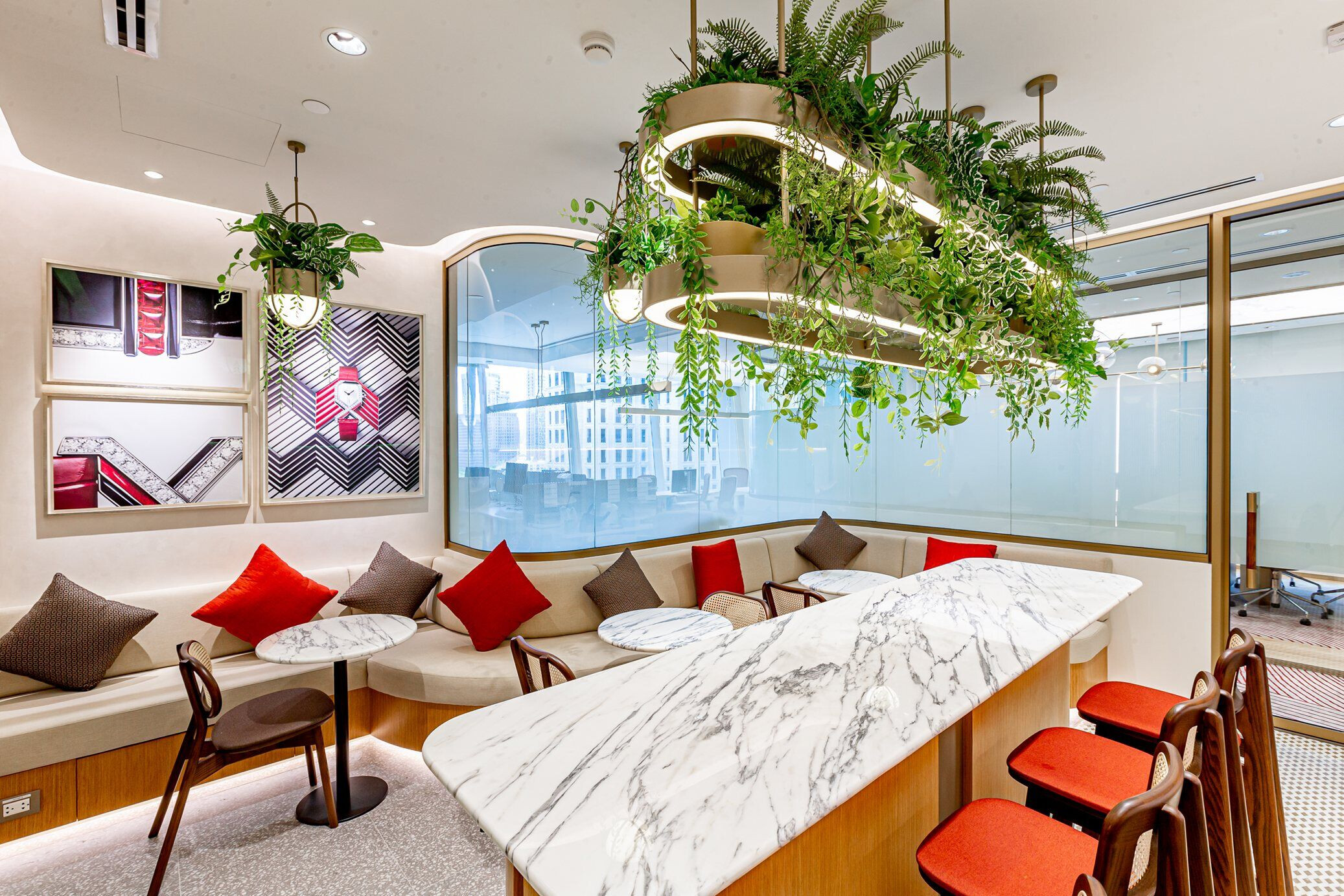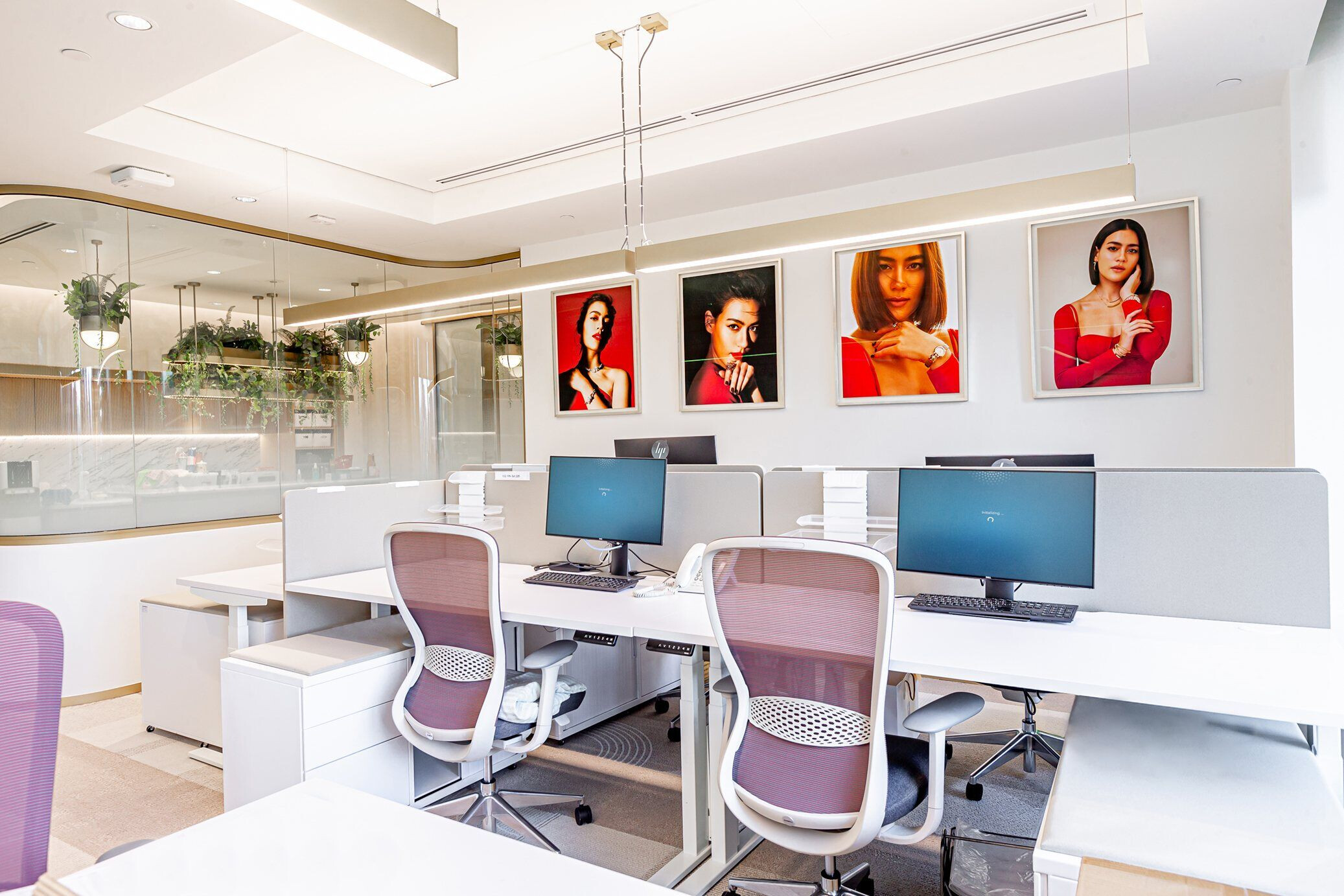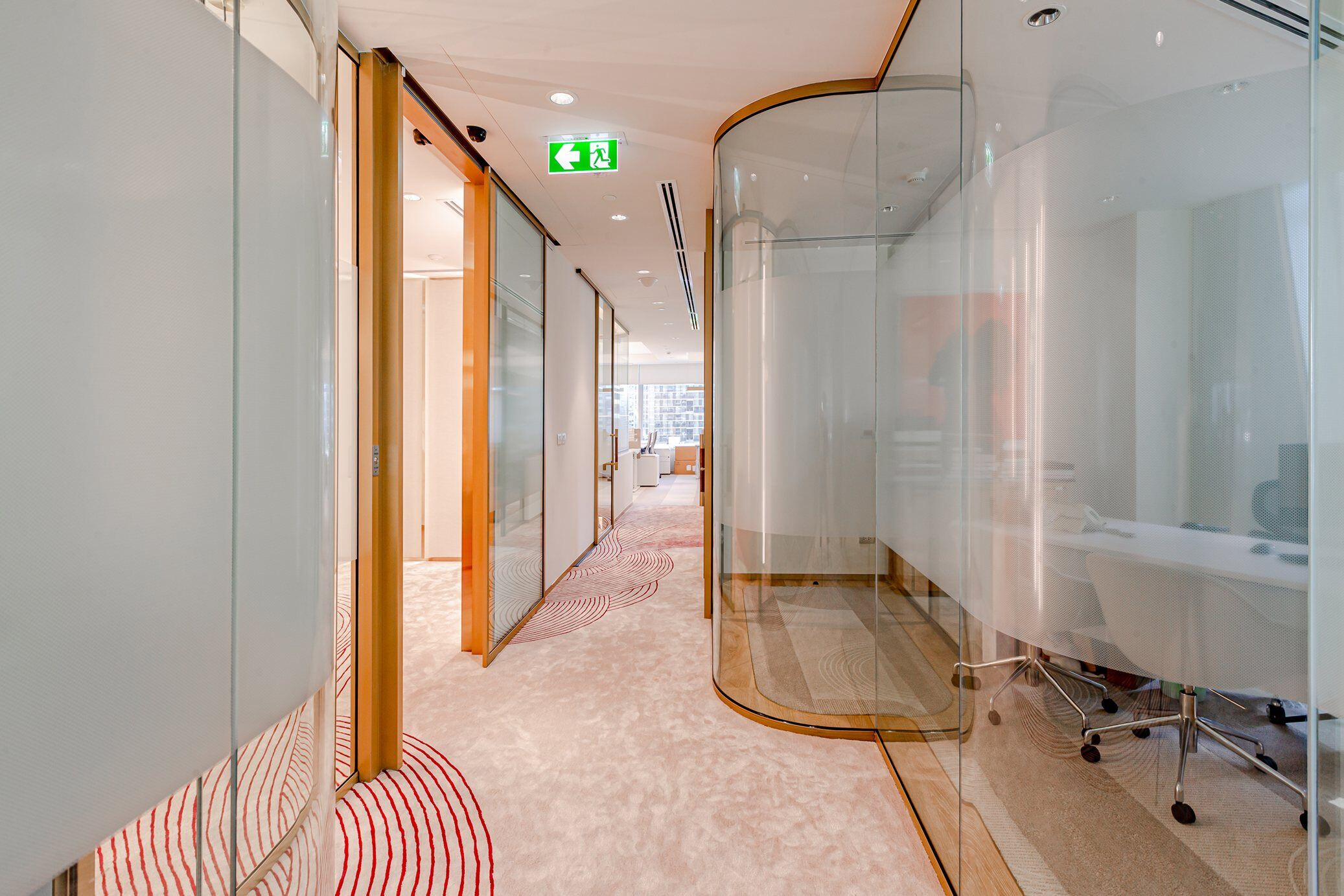 Material Used:
Flooring:
1. Custom carpet tiles - Interface
2. Custom carpet - Asian Flooring Co., Ltd.
3. Tiles - G.L. & R. Taps and Tiles Co., Ltd.
4. Mosaic - Sonite Innovative Surfaces Co., Ltd.
5. Engineering wood - Wooden Thailand
Lighting:
1. Lighting - Illuspace (Thailand) Co., Ltd.
2. Decorative lighting - The Inspire Design Co., Ltd.
3. Decorative lighting - Lounge Lovers Lighting Nathapin Trading Co.,Ltd
4. Special materials and finishes
5. Amourcoat - Tanyarin Decoration
6. Marble work - T-Plus Marketing
Furniture:
1. Workstation - Salotto
2. Task chairs - Zenith, Humanscale, Herman Miller, Haworth
3. Loose furniture - Norse Republics
4. System furniture & Custom tables - Practika Co., Ltd.
5. System furniture - Kokuyo International (Thailand) Co., Ltd.
6. Custom loose furniture - Qualifine Furniture Co., Ltd.
7. Loose furniture - Podium Home Center Co., Ltd.