Cherry Street Brewing opened its first location in 2012, becoming the first legal craft brewery in Forsyth County. The brewery was created by Nick Tanner and opened in partnership with his father's restaurant, Rick Tanner's Grill. The local, family business was a success, so they decided to expand.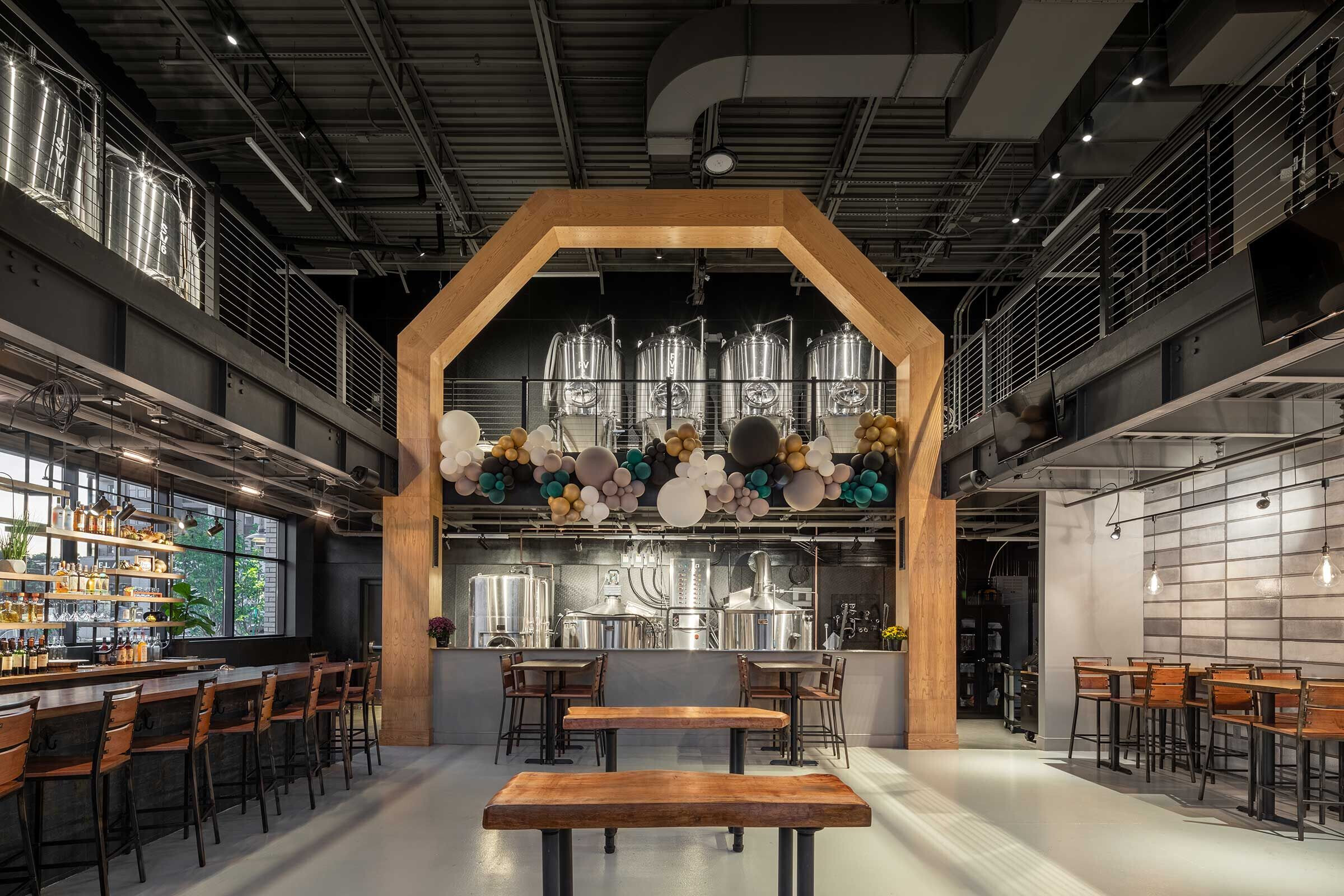 In 2019, the second location of this award-winning brewery opened in Alpharetta in the heart of the Halcyon development. With a focus on bringing people together, Cherry Street Brewpub turned to our Special Projects Group to design a space that would draw on the importance of community buy-in and a neighborhood feel.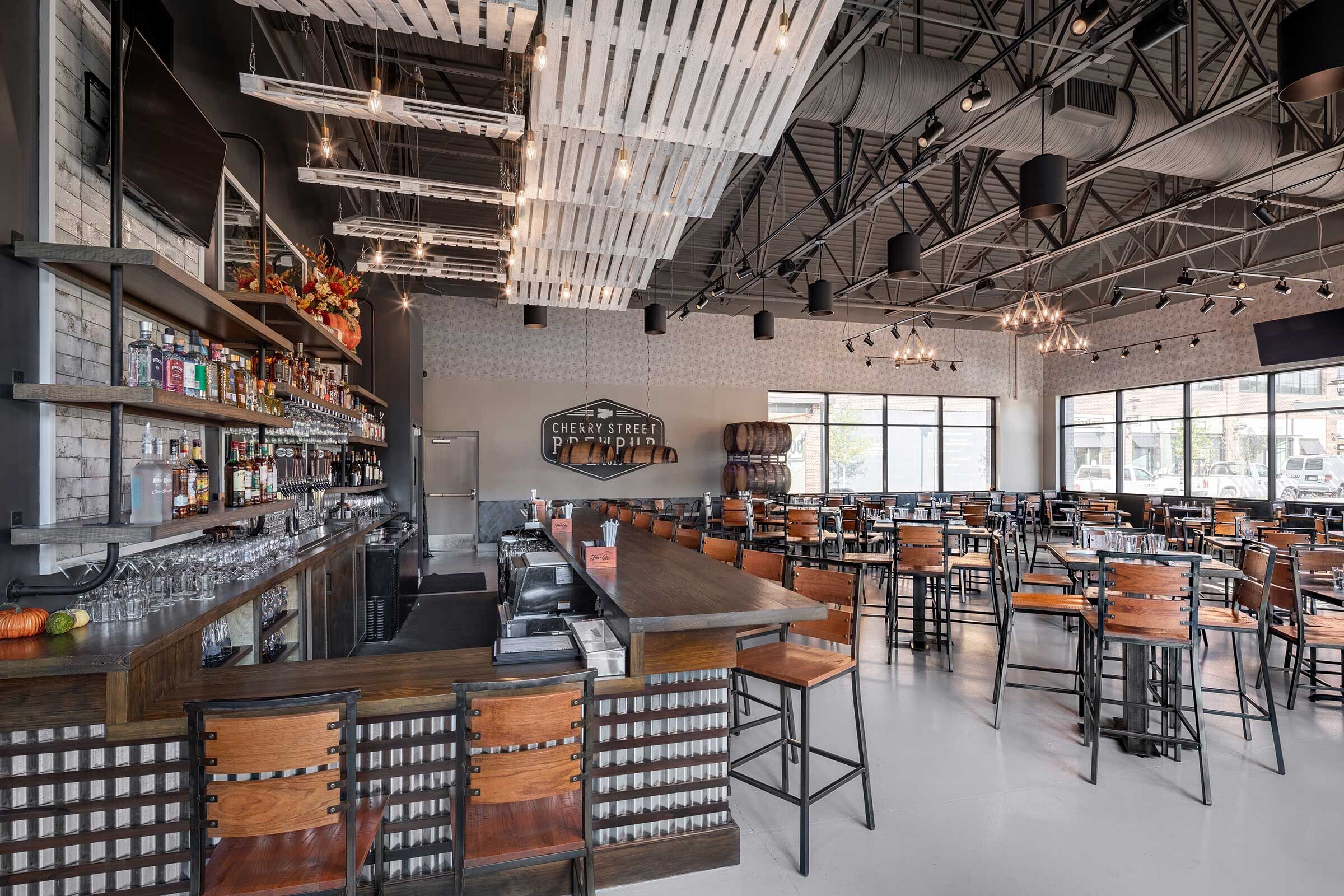 The brewery is dedicated to their mission of education and sustainability, and it was important that patrons could feel immersed in the brewing process through an open and transparent design. The design team was also challenged to use industrial brewpub materials in unexpected ways.
Our team designed a mezzanine, allowing more room for the brewpub and providing better flow for the beer taps. Aspects of the street, as well as exposed and rustic materials were selected to highlight the brewery, its equipment, and the beauty of the process. The low height of the mezzanine is offset by large wood archways, emphasizing the volume of the overall space and drawing the eye upward to the brewing equipment.
Standard pieces you might see in an industrial setting are used in unexpected ways, such as the whitewashed pallets creating a dropped ceiling above the tasting room bar and corrugated metal along the face of the bar.
The space features two bars, a dining room, and a tasting room.