Located at the center of the University of British Columbia campus, the Indian Residential School History and Dialogue Center was established to create a platform for open communication and education on Canada's long abolished Indian residential school system. The distinct sloped foundation of the building conveys an extension of the existing landscape and symbolizes its connection to the nation's history.

Vancouver's colder climate has led to the implementation of stringent energy codes. With a comprehensive portfolio of high-performance thermal glazing systems, C.R. Laurence was selected to supply the entirety of the building envelope scope.

The Series 2202 Curtain Wall is thermally improved to exceed thermal performance requirements. The system features a skip and debridge thermal break and a continuous thermal spacer to effectively mitigate heat transfer. A slim 2-inch face trim improves sightlines and all-glass visuals. Series 7600 Concealed Vent Windows are seamlessly integrated into the curtain wall. A low-profile, thermally broken frame balances aesthetics and performance, while offering flexibility in interior temperature control.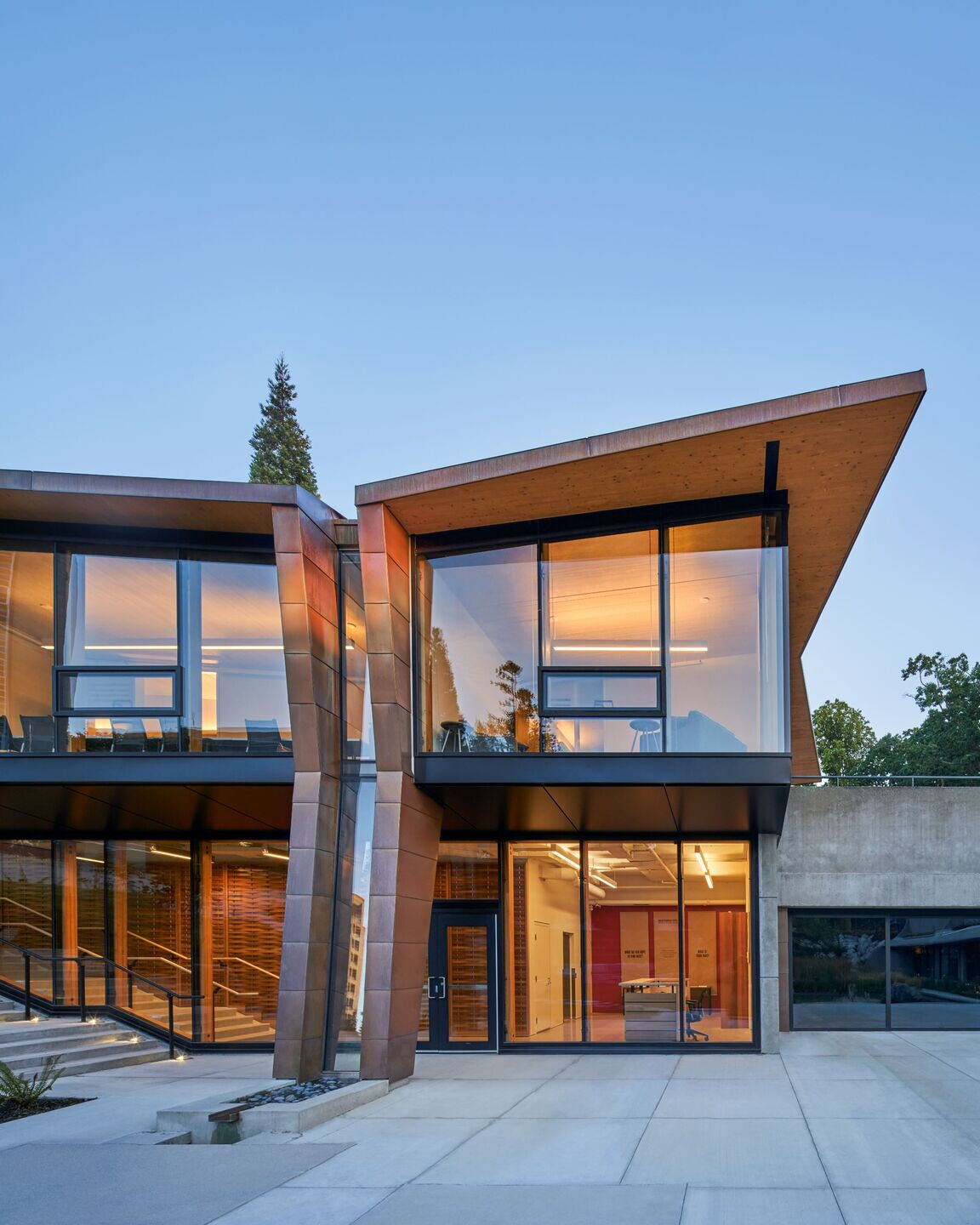 Entrances on the first and second levels are outfitted with Mojave Series Advanced Thermal Doors. Mojave delivers optimal thermal performance using polyamide struts and cutting-edge internal insulation. Doors are 1-3/4" thick, which makes them compatible with a wide range of standard architectural hardware.

C.R. Laurence's single-source building envelope solutions simplified the design, specification, logistics, and installation of thermal glazing systems at the Indian Residential School History and Dialogue Center. More importantly, they helped create expansive glass spans and complete transparency, countering the sense of confinement that characterized Indian residential schools.