The restaurants 'Cherry on Top' and 'Chaika' are located at the entry building to Sberbank office towers and are part of a comprehensive catering concept within Sberbank's new campus in Moscow.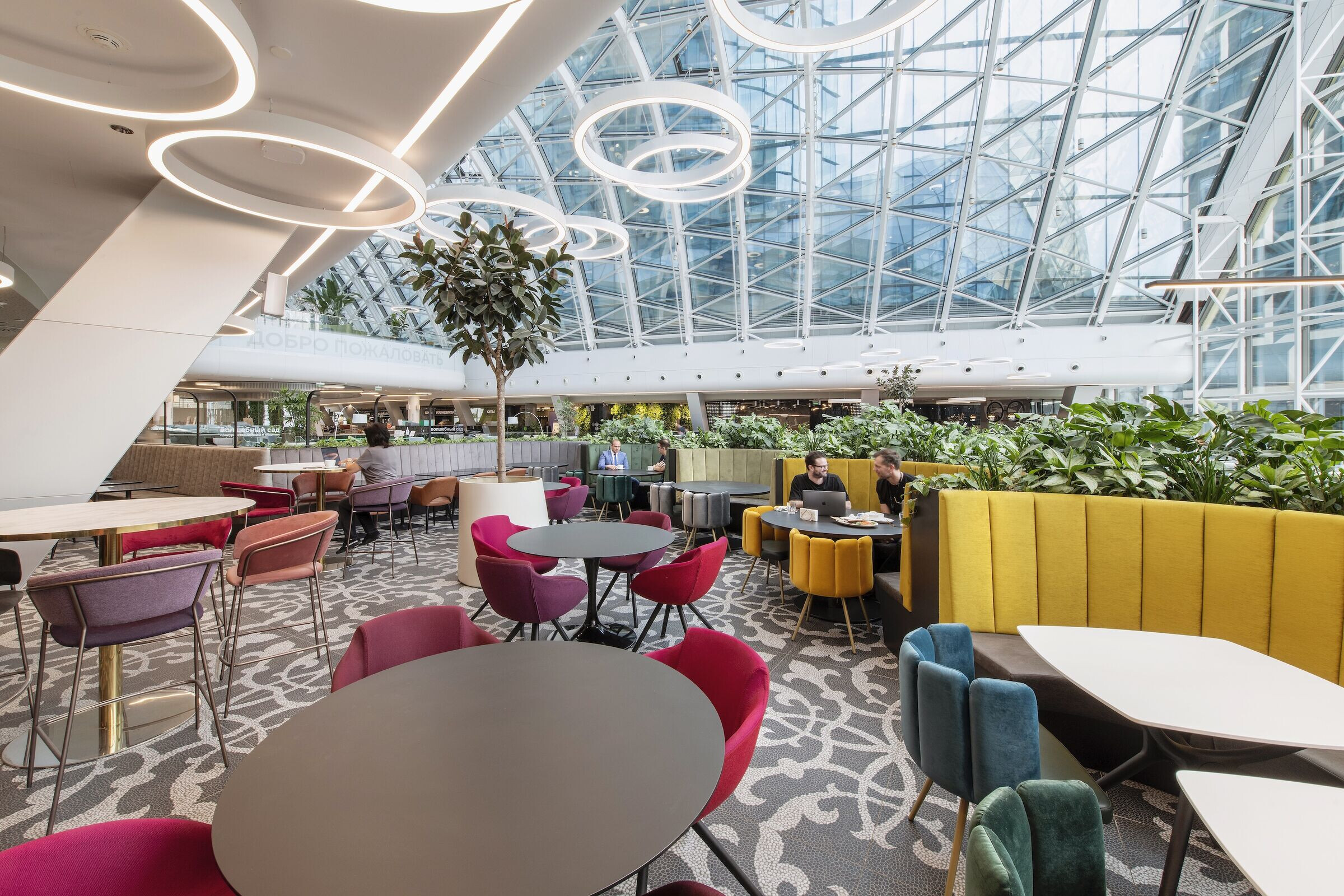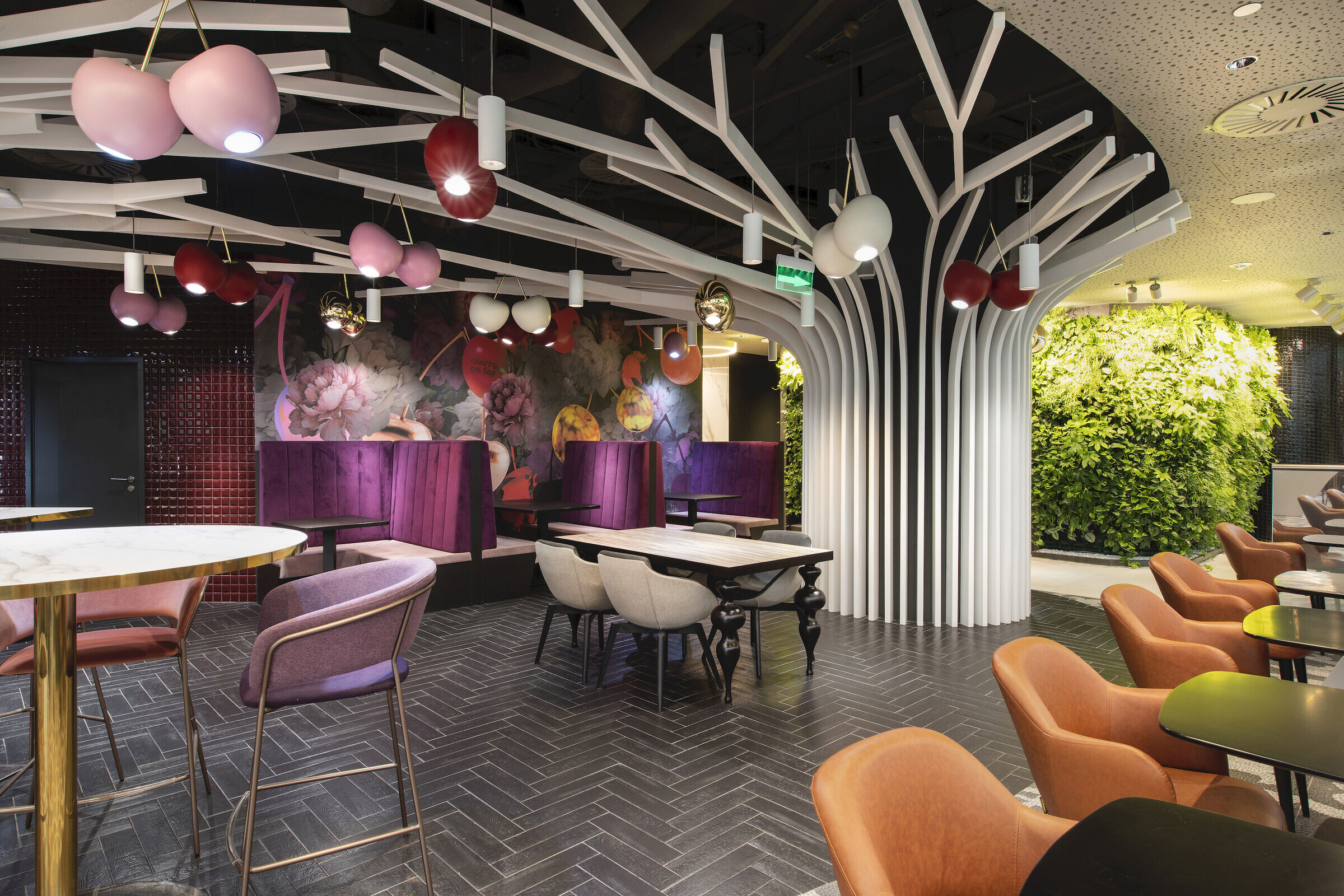 With its pink, red and white cherry-shaped ceiling lights and colourful furniture, Cherry on Top is both playful and opulent. Sumptuous materials like velvet and marble have been used to create a luxurious interior. The floors are finished in an elegantly patterned grey and white tiles. To emphasise the cherry theme, round shapes, like the round chairs and bespoke wall graphics have been repeatedly used. Intimate diners in fun colours create cosy spaces to share a meal with a colleague or friend. A heavy existing supporting column within the space has been clad in white timber slats to resemble a tree with its branches extending across the ceiling. Rather than being a hindrance, the column becomes a feature within the space. Planters with trees create a pleasant ambience in the space and the edge of the terrace is draped with hanging plants to make it appear like an outdoor suspended garden.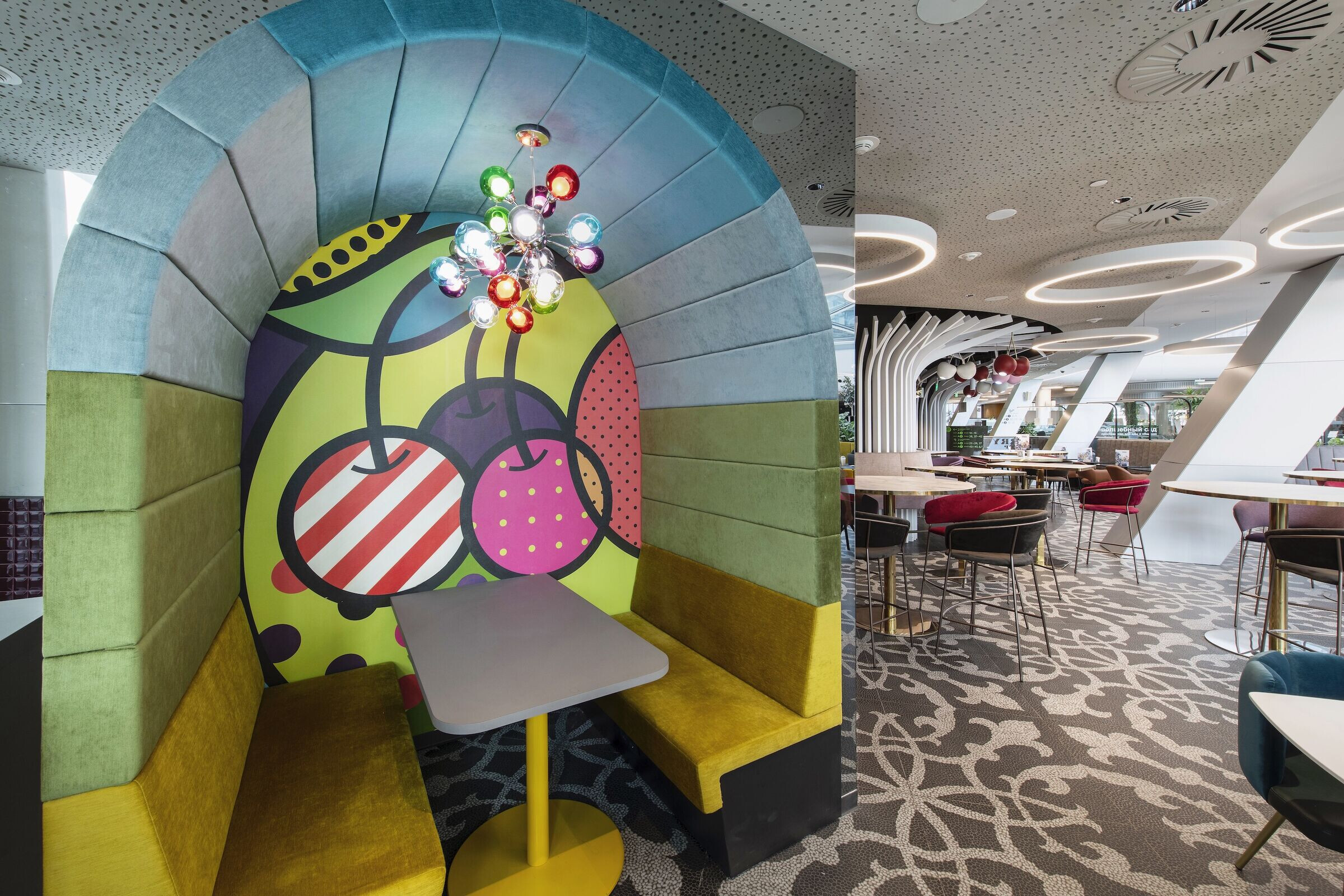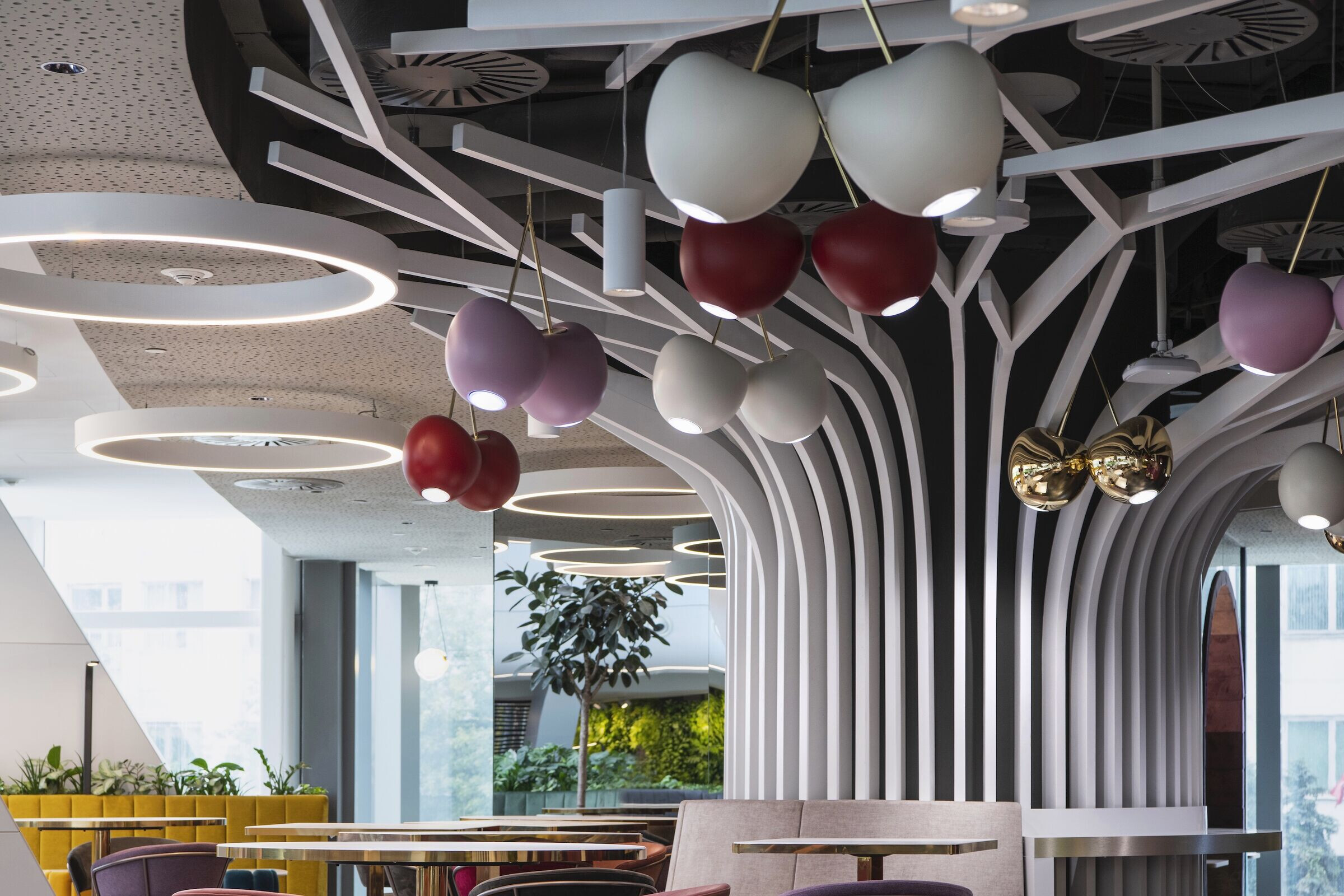 Chaika – meaning seagull in Russian – has been designed around the body of the 'GAZ Chaika' car, historically the most luxurious vehicle in former Soviet Union. A black vintage Chaika car incorporates seating and a dining table and is the focal point of the restaurant. Centred on the automobile theme, bespoke furniture has been fashioned from recycled car parts: car wheels have been made into bar stools, engine parts have been used to create funky coffee tables, and oil barrels have been transformed into comfortable chairs. The floors are finished in honey-coloured timber, to give a warm atmosphere. Wallpaper depicting seagulls in flight and ochre leather diner seating is reminiscent of American diners you see in Hollywood movies. Bird-shaped lights are suspended from the ceiling above the Chaika car, like seagulls in flight.